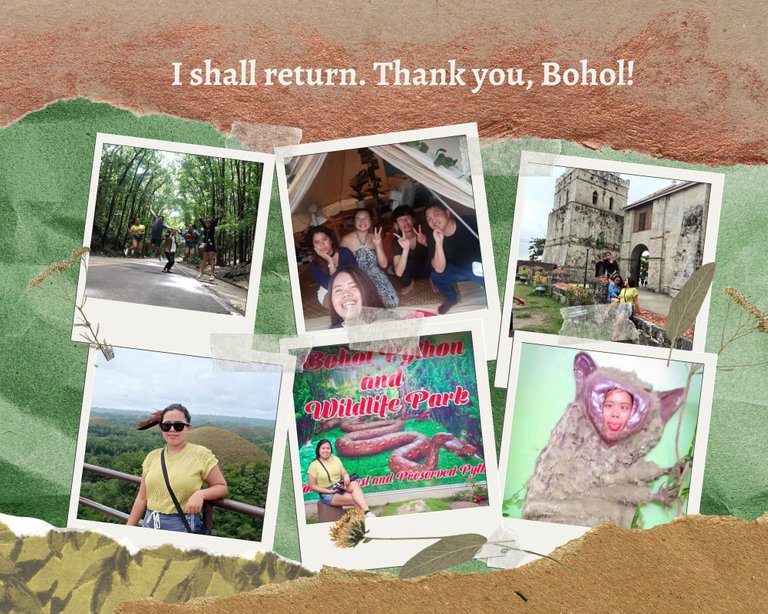 Attention! This may be the last part of my trip to Bohol.
Our second day didn't end at Baclayon Church. We walk around for a while and discuss where we should spend the night. Since I mentioned that one of my friends, Shiela, lives in Bohol, she suggested that we stay near Alona Public Beach in Panglao, Bohol. I can say that it is a well-known tourist destination because everything has it and a lot of foreign visitors mostly stayed at resorts along Alona Beach a public beach at Panglao Island, Bohol. It is close to a white beach, restaurants, and bars.
So we stayed at ALONA BAMBOO HOUSE, which is just a few minutes away from Alona beach. For 2,500 pesos per night, we rented a regular room for five people with two beds and an extra bed.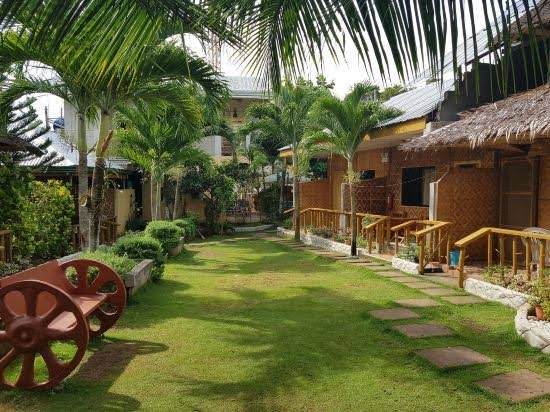 It has a very nice, green, and homey ambiance. The atmosphere made me feel at ease. Each room is air-conditioned, has a balcony/terrace, and wifi. They also provide free breakfast. It is only 2 kilometers from the city and the closest to the international airport on Bohol. It is precisely located at Brgy. Tawala, Alona Beach, Panglao Island, Bohol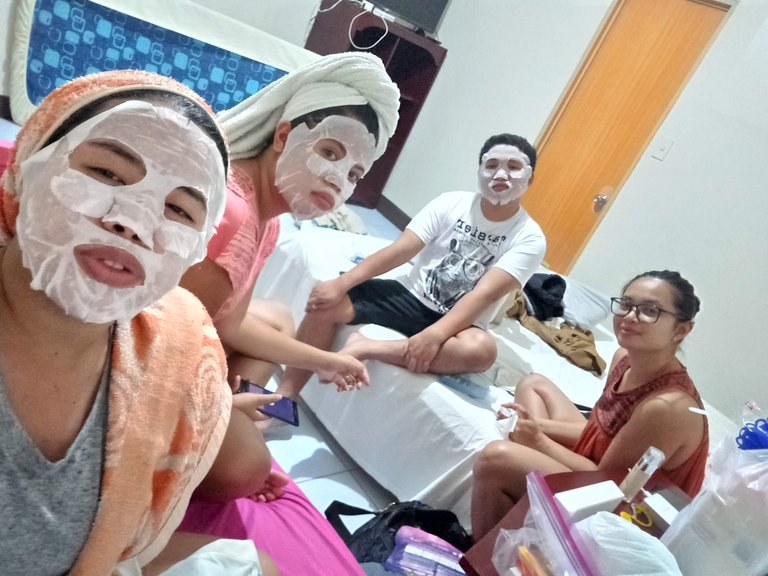 We took a short break. Rest means putting these masks on and taking a quick nap.😂 Then we decided to go on a beach tour. We were so busy making fun of each other while walking until we got to the beach.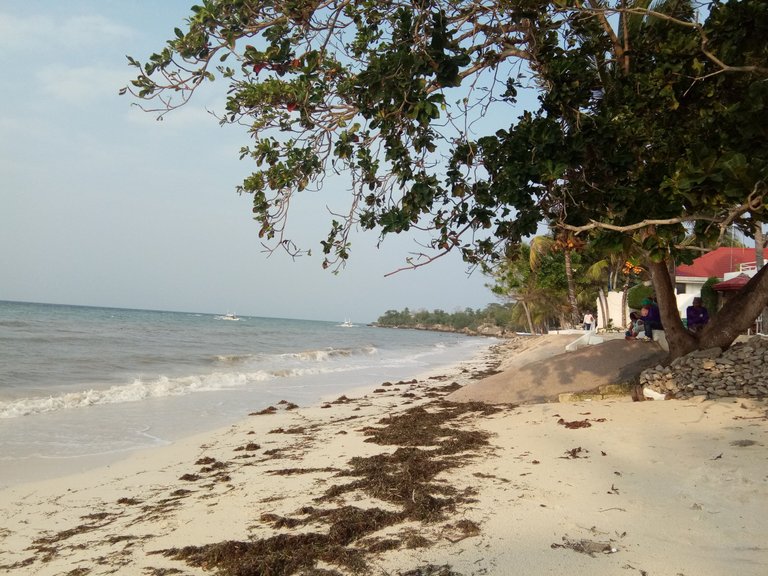 That afternoon was quite windy. We wanted to swim in the sea, but the wind and waves were too strong, so we just walked by.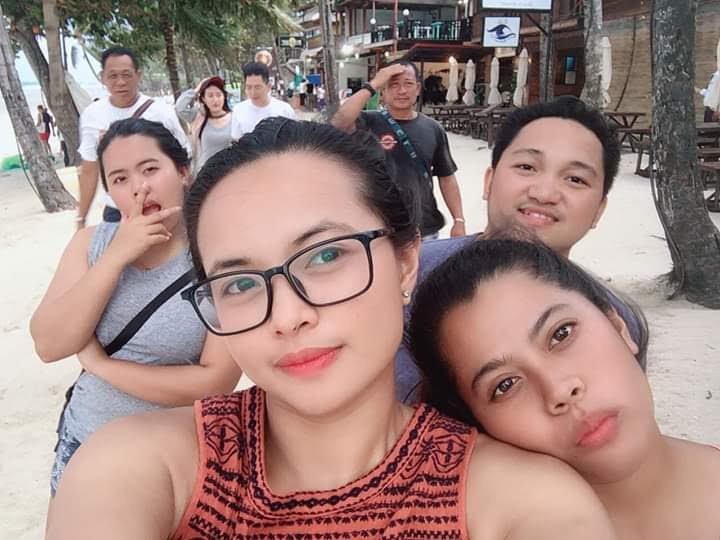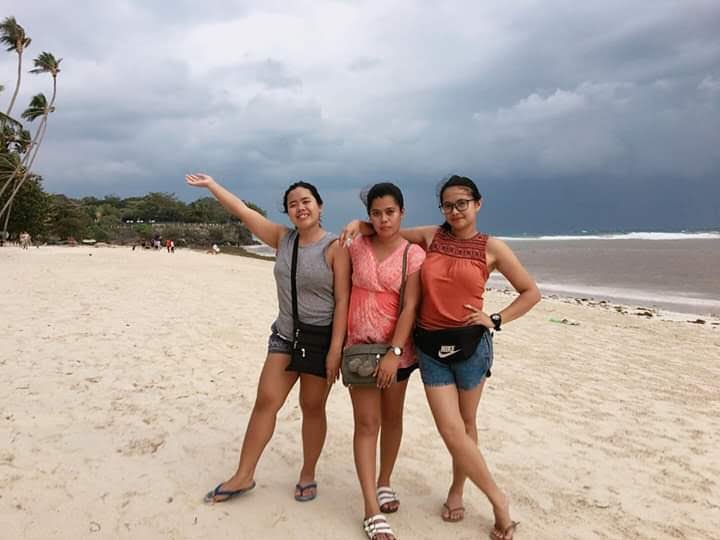 We took a few photos at the beach. Savoring the moment, the wind, the gloomy day. It was cloudy but not hot.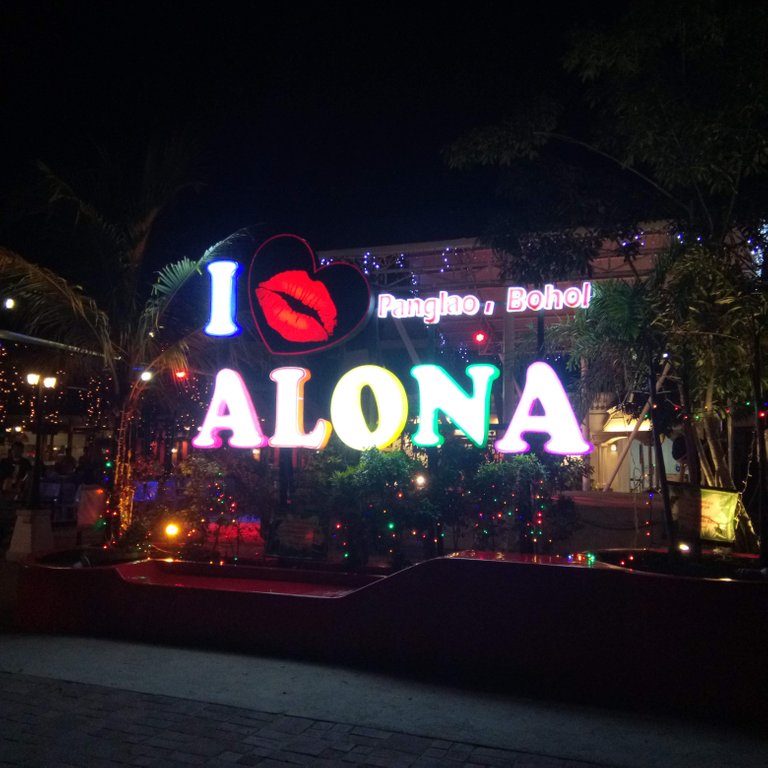 Then came the night, which was my favorite because the town was so bright and alive. The place appears to be sleeping during the day and very alive at night.
We went to their plaza, which was about to start a show. I was surprised because I had not expected a fire show. While performing, professional dancers carry fireballs.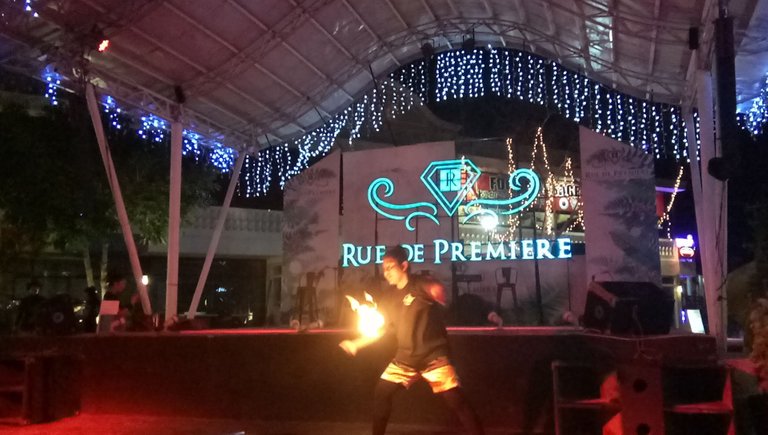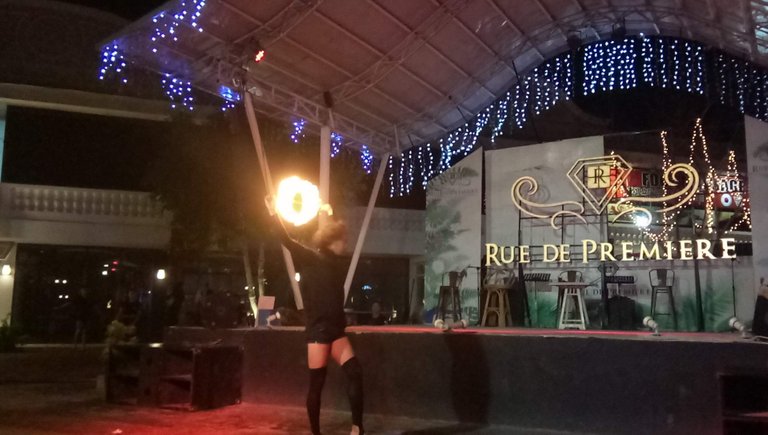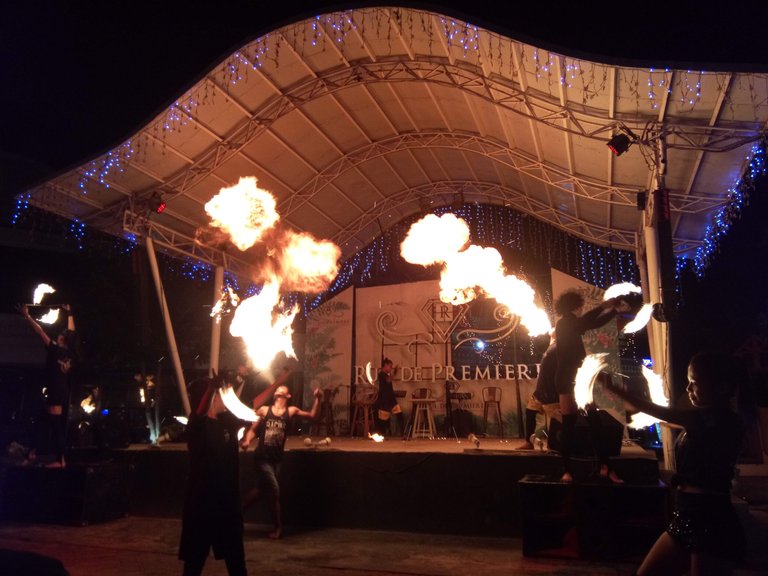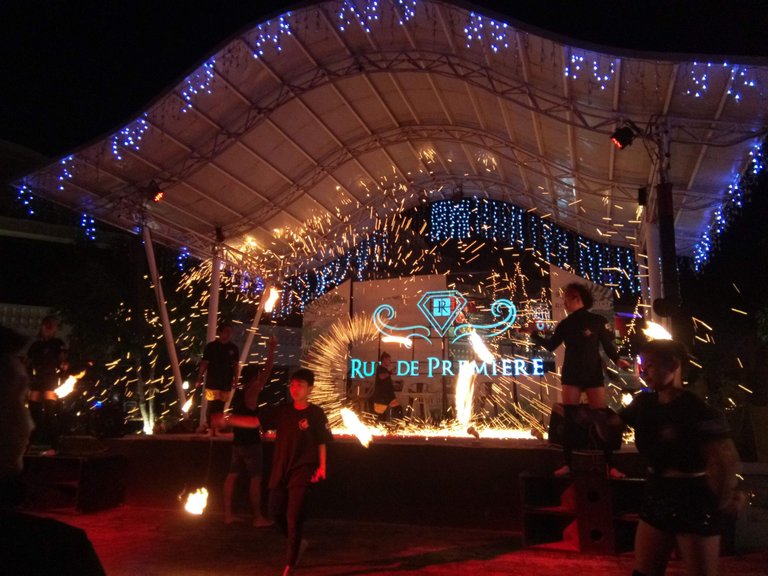 It was terrifying to watch because they might hurt themselves, but amazingly, they all manage to finish the show without incident.
We had a great time drinking all night after the show. Reminiscing about the places we've been.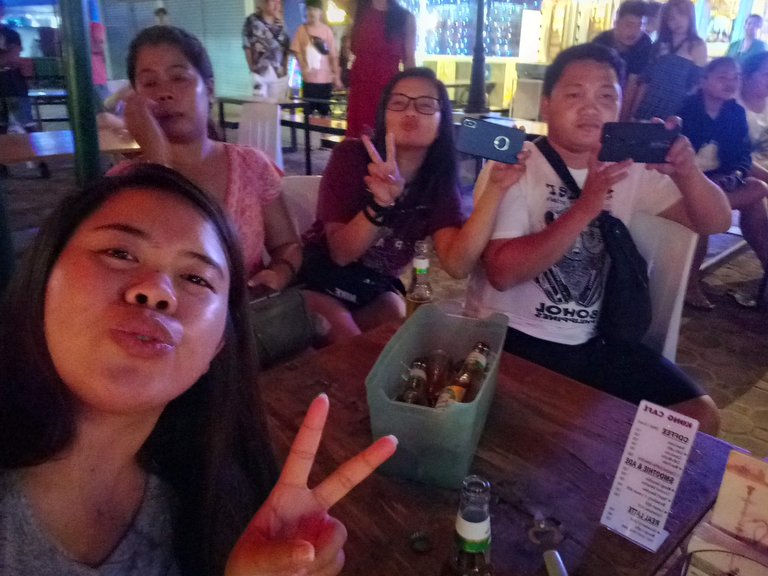 We were even planning our next destination, but we had to return home the next day because we still had work to do.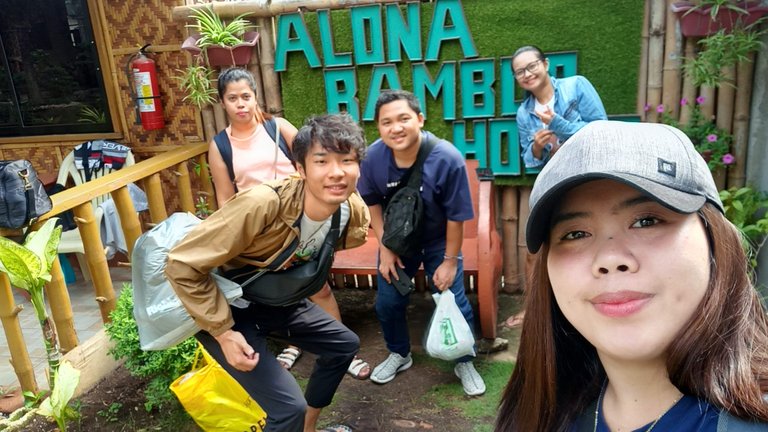 A day full of adventure, discovery, emotions (because I touched a snake for the first time) learnings, almost everything was my first time and it makes me feel so good. Travelling to me is my no. 1 cure of stress. Money won't really matter. We can always travel nearby or far away by hiking or walking as long as we are doing it hearfully and willingly for our self to recharge life, we got to have to do it.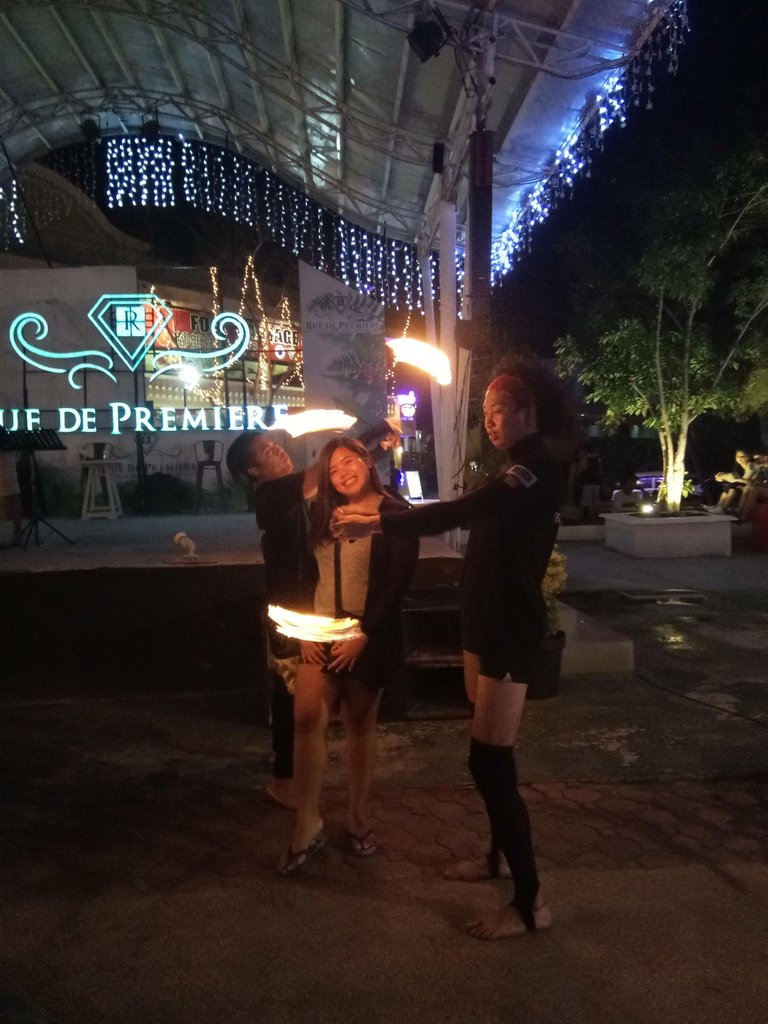 Travelling isnt just for people who have money. It is for everyone and I think we should all know that.
Bohol has been one of the most memorable travel experiences I've had. And so far, it has had a significant impact on my life. Others may argue that it is a waste of time; however, for me, it is far more cost effective than admitting to hospitals and buying expensive medications after it is too late to realize. It isn't just for fun; it is essential for our survival. A cure that is priceless. Nature has always served as a natural remedy for all of us.
I hope you all enjoyed travelling Bohol with me. See you on my next travel blog. ❤️😉
For those who haven't read the previous parts yet;
Let's go to Bohol, Philippines!(Part 1)
Day 2 at Bohol (Part 2)
Let's continue to explore Bohol!(Part 3)
There's more fun at Bohol! (Part 4)
---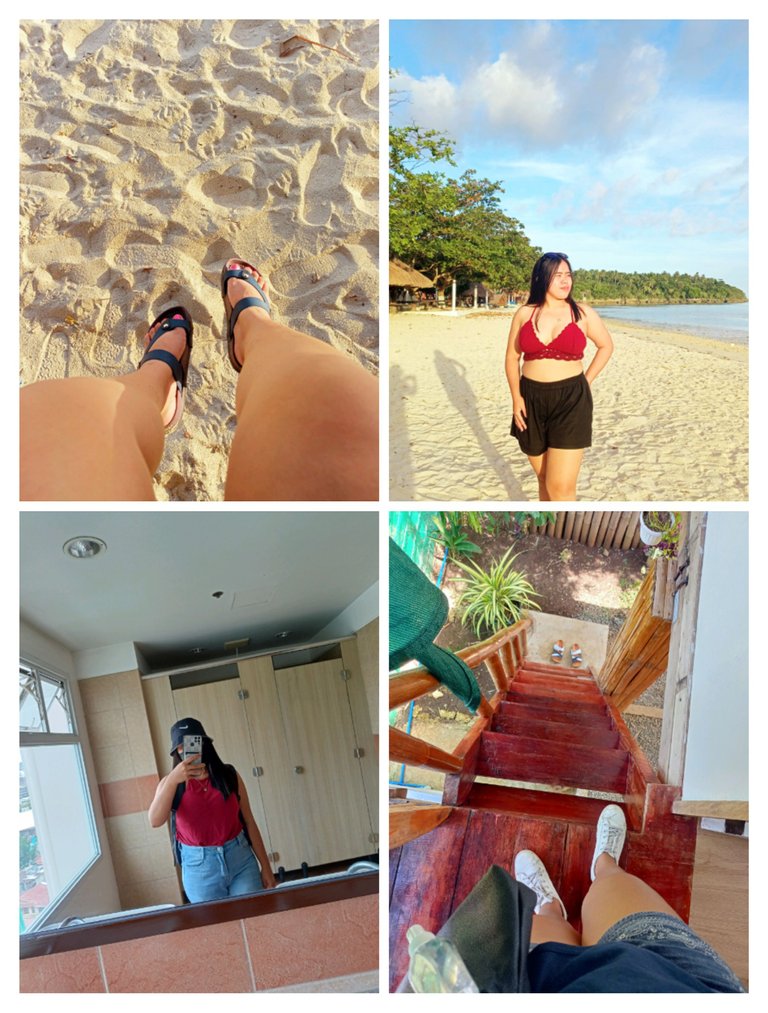 J E N N I C I O U S🌻
A woman with ambition; a family oriented person who believes that we all live in a purpose in this world. She loves to blog interesting things; loves nature, loves to wander, has a deep understanding of things sometimes. Feel free to upvote and share your thoughts in the comments below.

Follow her on her social media accounts:
FACEBOOK • INSTAGRAM • TWITTER