Greetings to all, today I come to show you my first trip with a camera to one of the beaches of my country, it is called Chuao. Soon I will talk about what it is to take photos in my country, which enters the ranking of the most dangerous, the fact is that these photos were the second time I visited this beach and I felt more confident in taking the camera, and these are a few of the many spectacular photos I took at this location. The idea of ​​the photos was to be attentive to my surroundings and capture interesting situations.
You will also notice with the edition I wanted to intensify the lighting gesture more to increase the impact of the photos.
In the following photos you will see two of its beautiful sunsets, a bit of its town on the shore of the beach and its local people who exploit fish as a commercial source of their environment. We can't finish without talking about chuao. It is a parish of the Santiago Marino municipality of the Aragua state, Venezuela. As a curious fact, chuao is famous for its 400 years of culture of producing the highest quality cocoa bean in the world, which is in danger of extinction.
An incredible adventure and although I did not get to know much because of the time of visit, I hope in the future to have the opportunity and resources for another visit.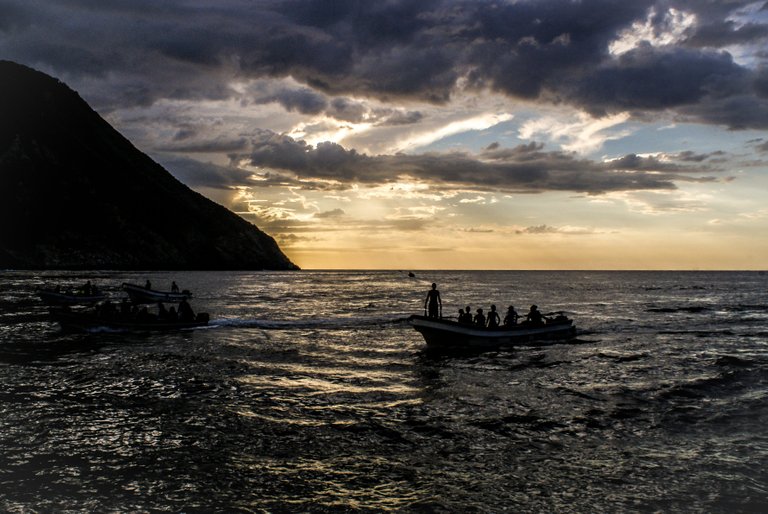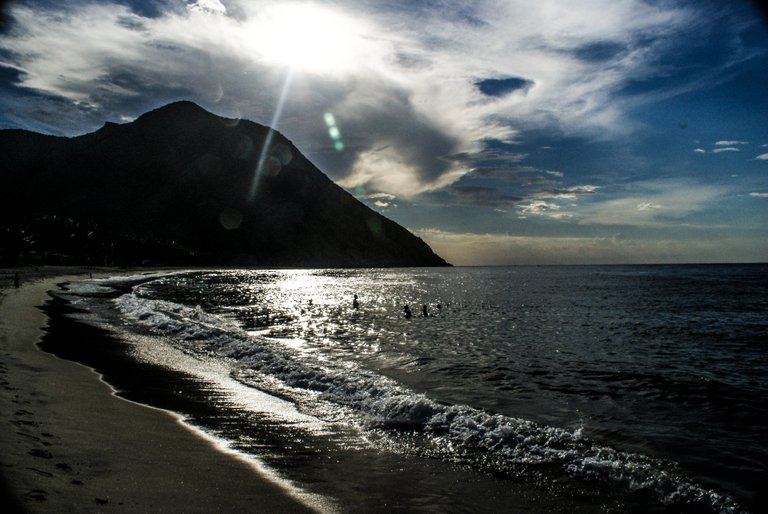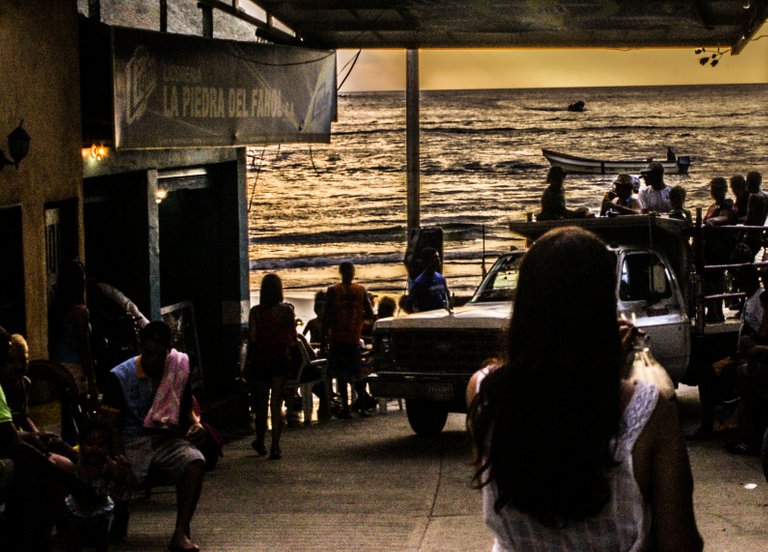 Saludos a todos, hoy vengo a ensenarles mi primer viaje con cámara a una de las playas de mi país, se llama Chuao. Pronto hablaré de lo que es tomar fotos en mi país, el cuál entra en el ranking de los más peligrosos, el echo es que estas fotos fue la segunda vez que visite está playa y me sentí más seguro en llevar la cámara, y estás son unas pocas de las muchas espectaculares fotos que tomé en este lugar. La idea de las fotos era estar atento a mi entorno y captar situaciones interesantes.
Además notarán con la edición quería intensificar más el gesto luminico para aumentar el impacto de las fotos.
En las siguientes fotos verán dos de sus atardeceres hermosos, un poco de su pueblo en la orilla de la playa y su gente local que explota el pescado como fuente comercial de su entorno. No podemos terminar sin hablar de chuao. Es una parroquia del municio Santiago Marino del estado Aragua , Venezuela. Cómo dato curioso, chuao es famoso por sus 400 años de cultura de producir la semilla de cacao de más alta calidad del mundo, la cuál está en peligro de extinción.
Una aventura increíble y aunque no pude conocer mucho por el tiempo de visita, espero en el futuro tener la oportunidad y recursos para otra visita.