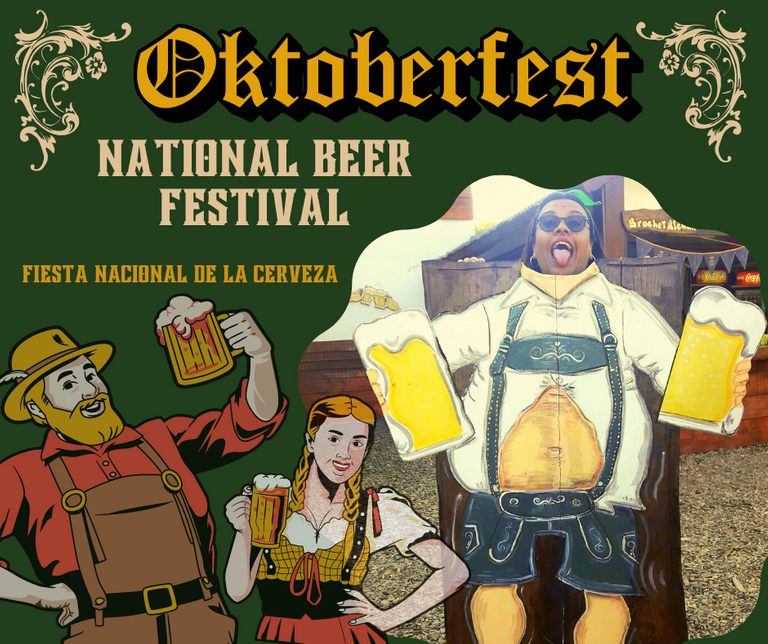 Hi all! Today memories of this trip came to me and I said "Why not show a little of what it was?"
A few years ago, around 2018; With some friends we decided to go to the beer festival in Córdoba capital.
Hola a todos! Hoy me llegaron recuerdos de este viaje y dije "Por qué no mostrar un poco de lo que fue?"
Hace ya unos años, por el 2018; con unas amigas nos propusimos ir a la fiesta de la cerveza en Córdoba capital.
I was working as a street vendor with my girlfriend, so all our earnings went into savings so we could travel.
And so it was that little by little we got together and left!!!!
We got accommodation in Villa Rumipal, a town in Córdoba.
Yo estaba trabajando de vendedora ambulante junto con mi novia, entonces todas nuestras ganancias iban a ahorros para poder viajar.
Y así fue que de a poco juntamos y nos fuimos!!!!
Conseguimos alojamiento en villa Rumipal, una localidad de Córdoba.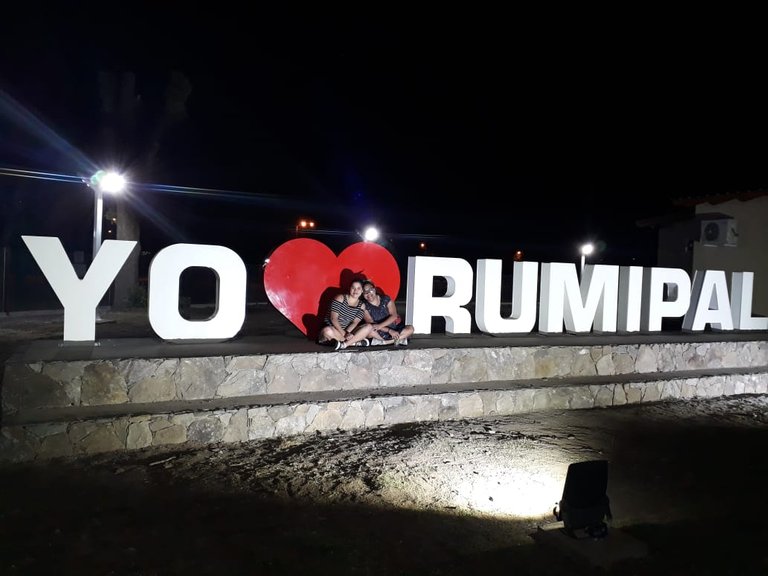 This one was quite far from Villa General Belgrano, which was where the party was held. But nothing stopped us from having a good time and enjoying ourselves.
We rented the house to a retired couple and the place was so huge and cozy that it allowed us to spend super fun days, we shared barbecues, pool, games, etc...
Esta nos quedaba bastante lejos de Villa General Belgrano, que era donde se hacía la fiesta. Pero nada nos impedía pasarla bien y disfrutar.
Le alquilamos la casa a una pareja de jubilados y el lugar era tan enorme y acogedor que nos permitió pasar días super divertidos, compartimos asados, pileta, juegos, etc...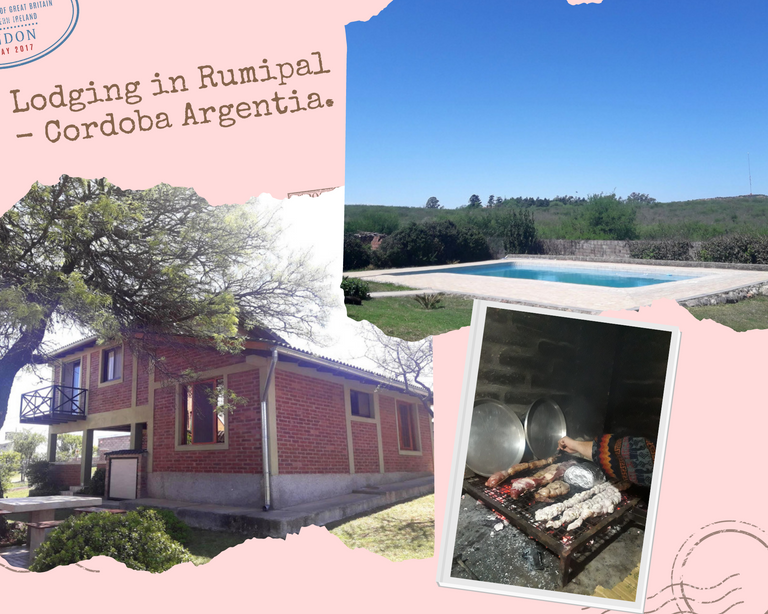 The next day after arriving we left for Villa Gral. Belgrano and there we found a whole town full of magic.
Al otro día de llegar partimos a Villa Gral. Belgrano y ahí nos encontramos con todo una localidad llena de magia.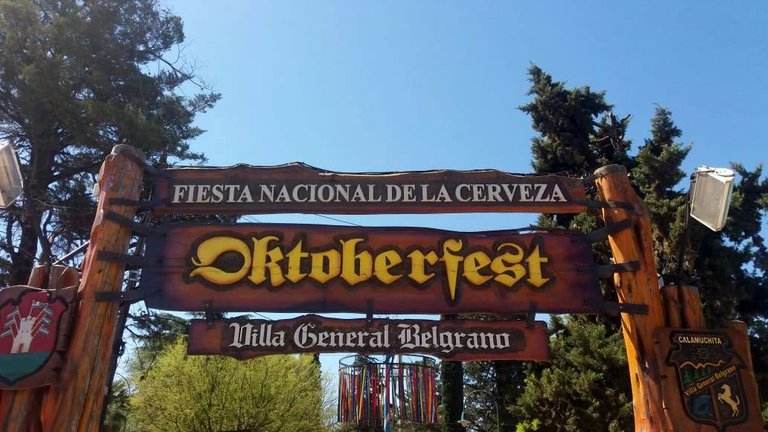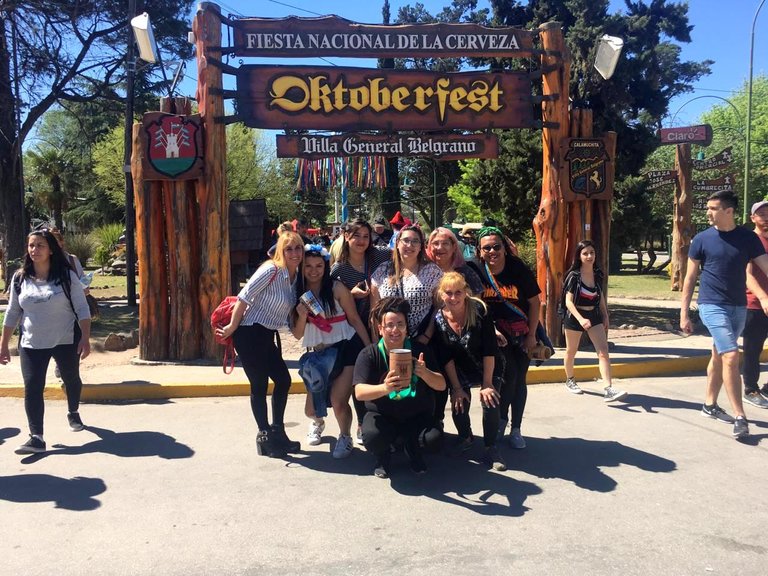 The city is practically set in a beautiful alpine village, full of colors and surrounded by wood, full of places to taste different cuisines. This gave us the opportunity to seize the day and start enjoying some beers.
There was a great parade full of people who did not stop taking photos with the people who participated, Irish music played in the background accompanying the entire parade.
The blocks to get to the property were very long, but when you entertain yourself in taking photos, time passes very quickly.
La ciudad está ambientada prácticamente en una aldea alpina hermosa, de abundante colores y rodeada de madera, repleto de lugares para degustar de distinta gastronomía. Esto nos dio pie para aprovechar el día y empezar a disfrutar algunas cervezas.
Había un desfile genial lleno de gente que no paraba de sacarse fotos con la gente que participaba, de fondo sonaba música irlandesa acompañando todo el desfile.
Las cuadras hasta llegar al predio eran larguísimas pero al entretenerse en sacar fotos se te pasa el tiempo rapidísimo.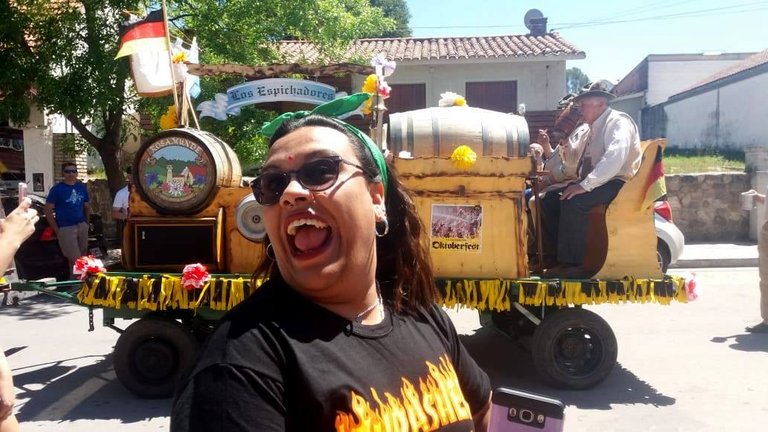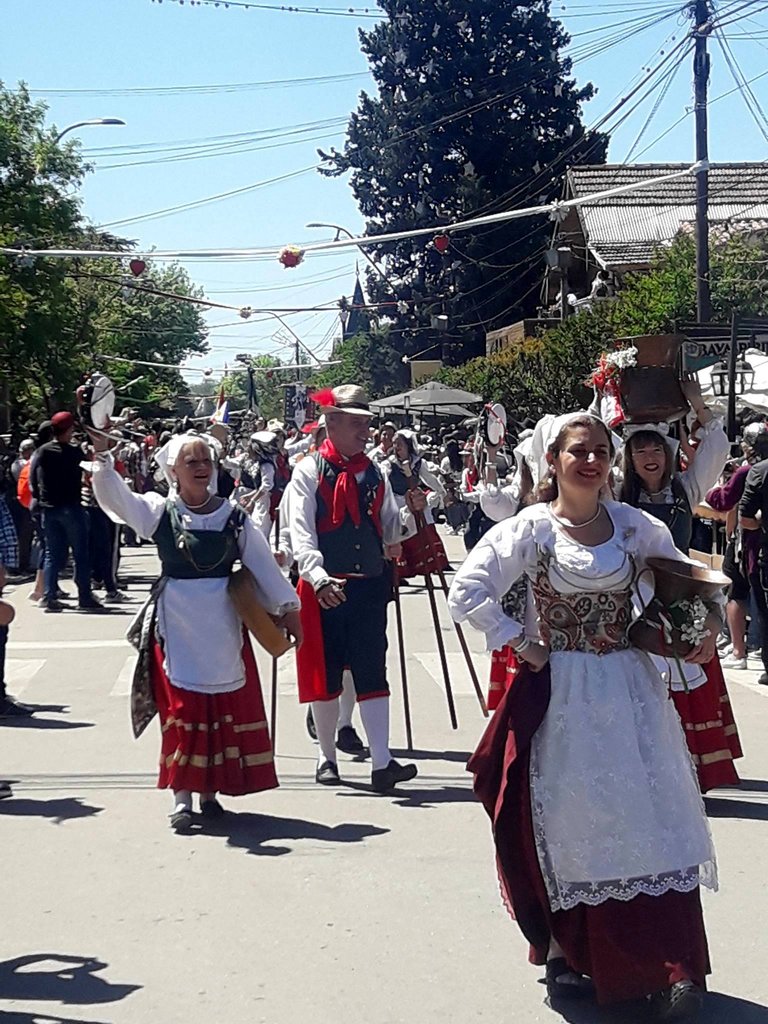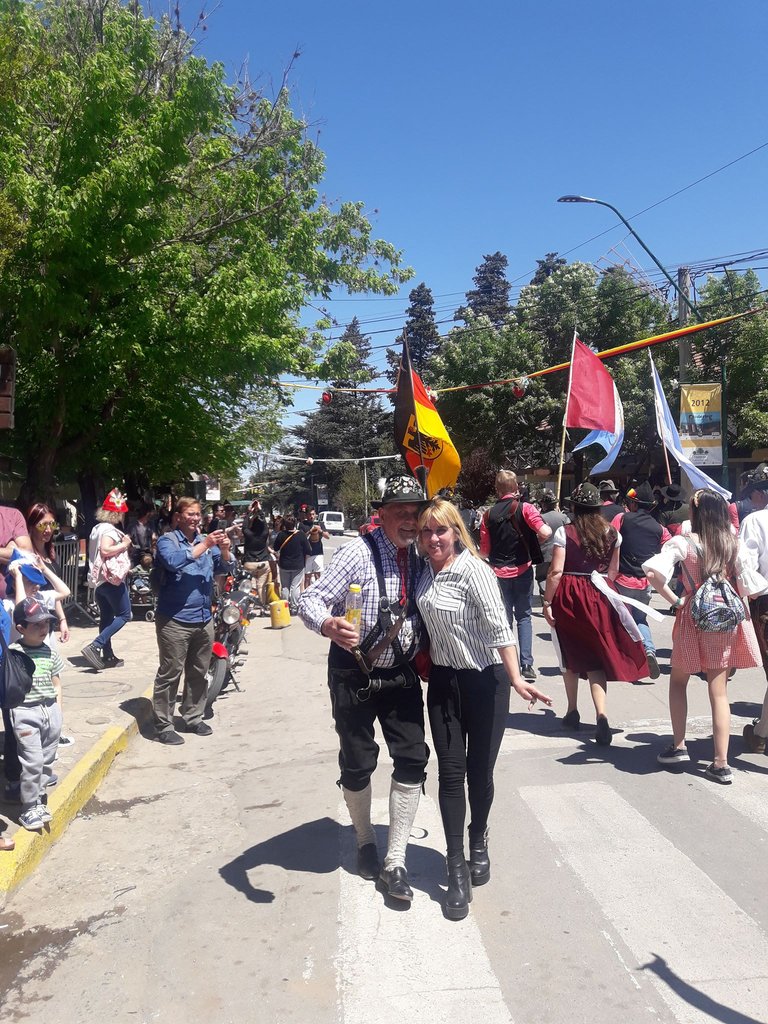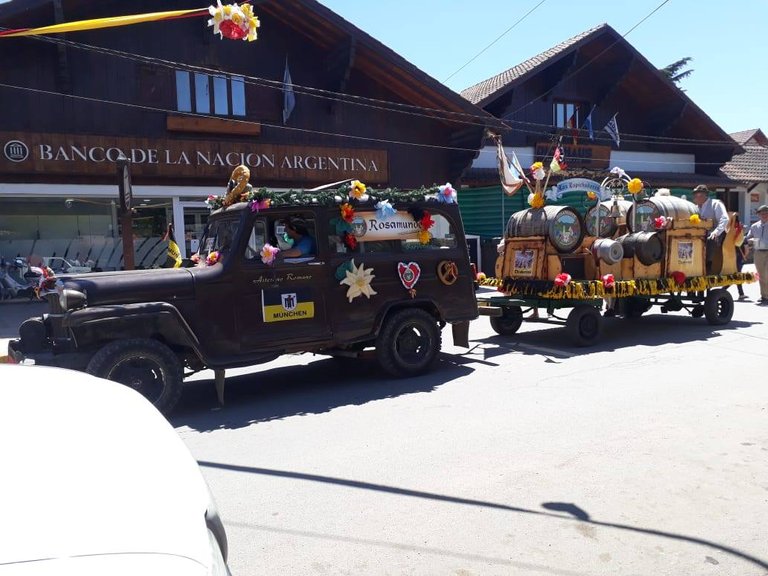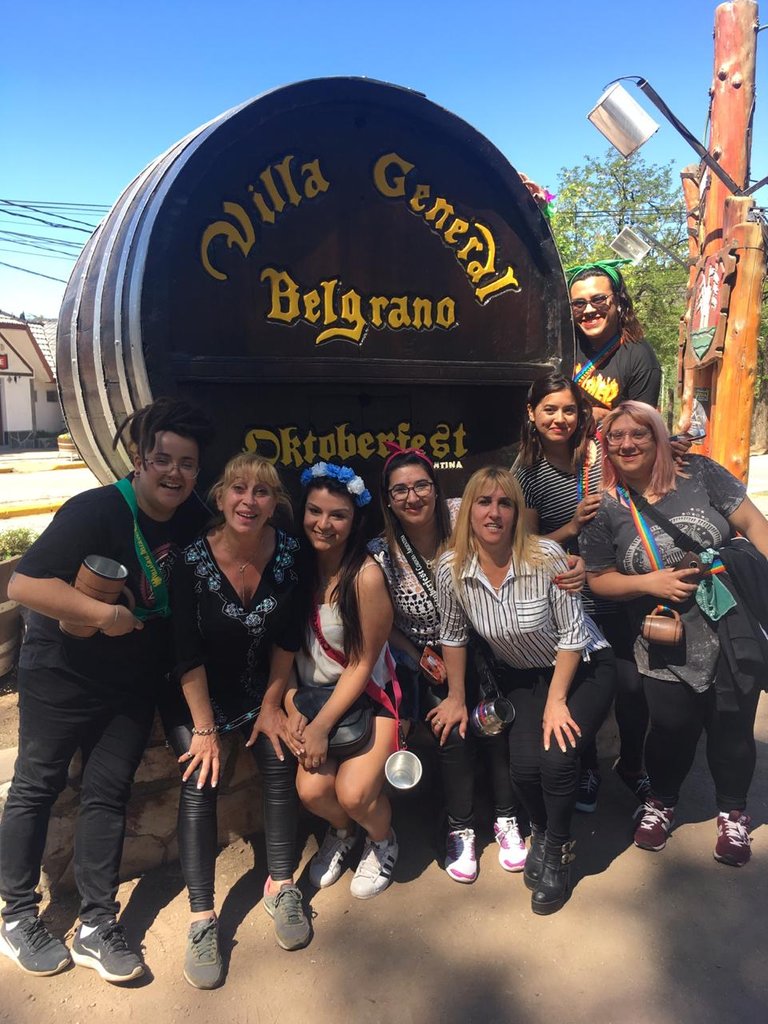 The town was really very nice, every block you did was to stop and take photos, we were able to take these, very fun.
Realmente la villa estaba muy linda, cada cuadra que hacías era para parar y sacar fotos, nosotras pudimos hacer estas, muy divertidas.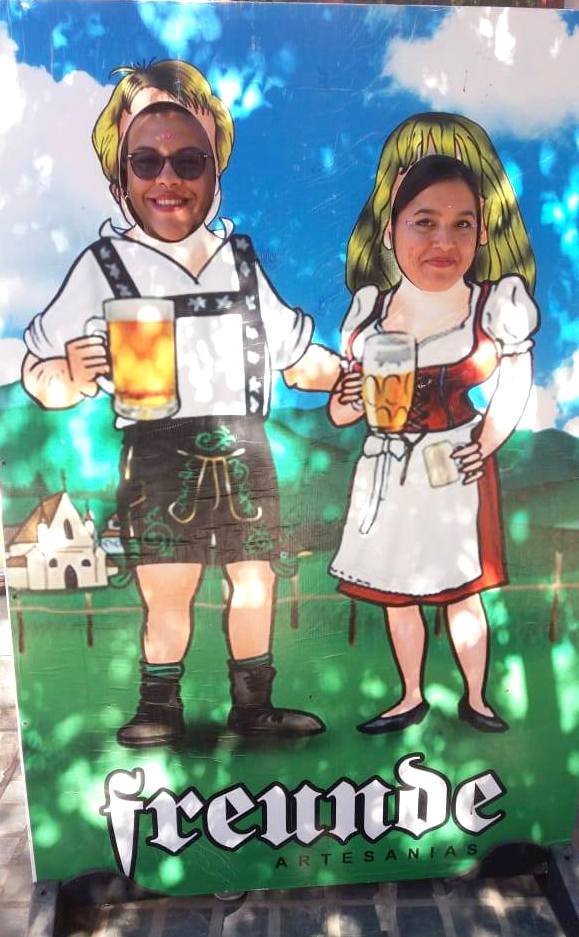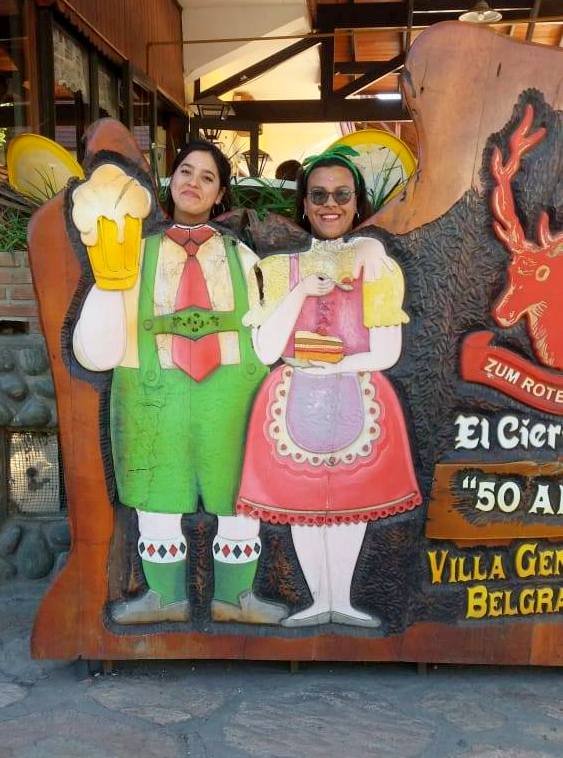 Even stores and gift shops surprised us with magical creatures on their doors.
Hasta los locales y regalerías nos sorprendían con criaturas mágicas en las puertas.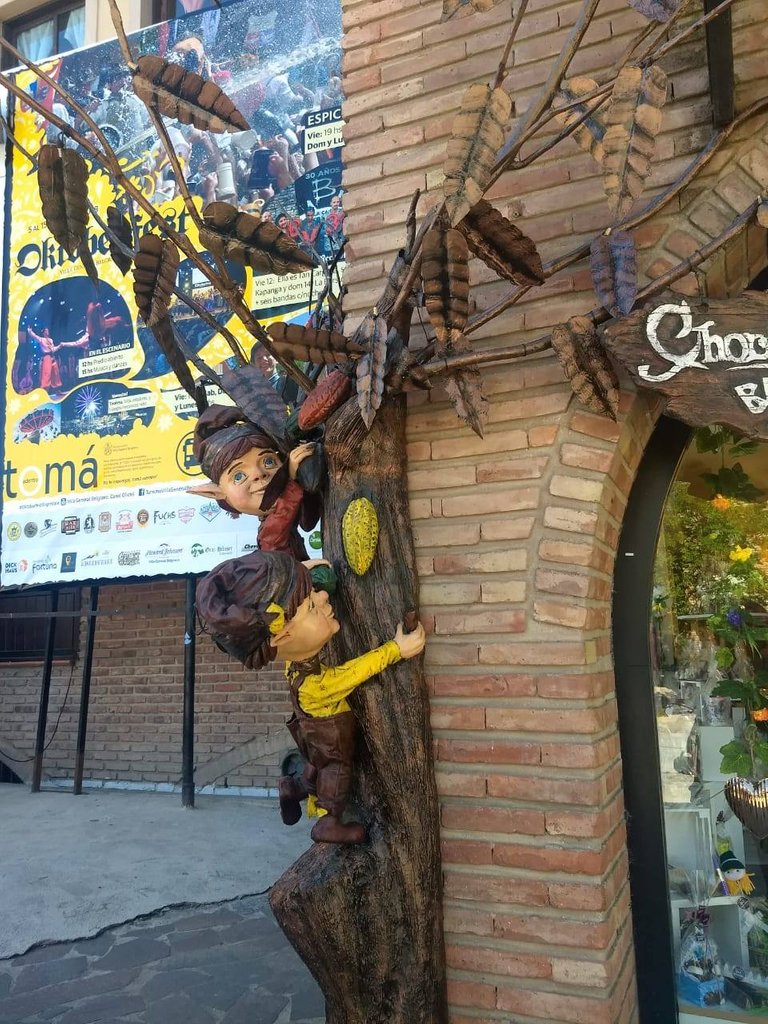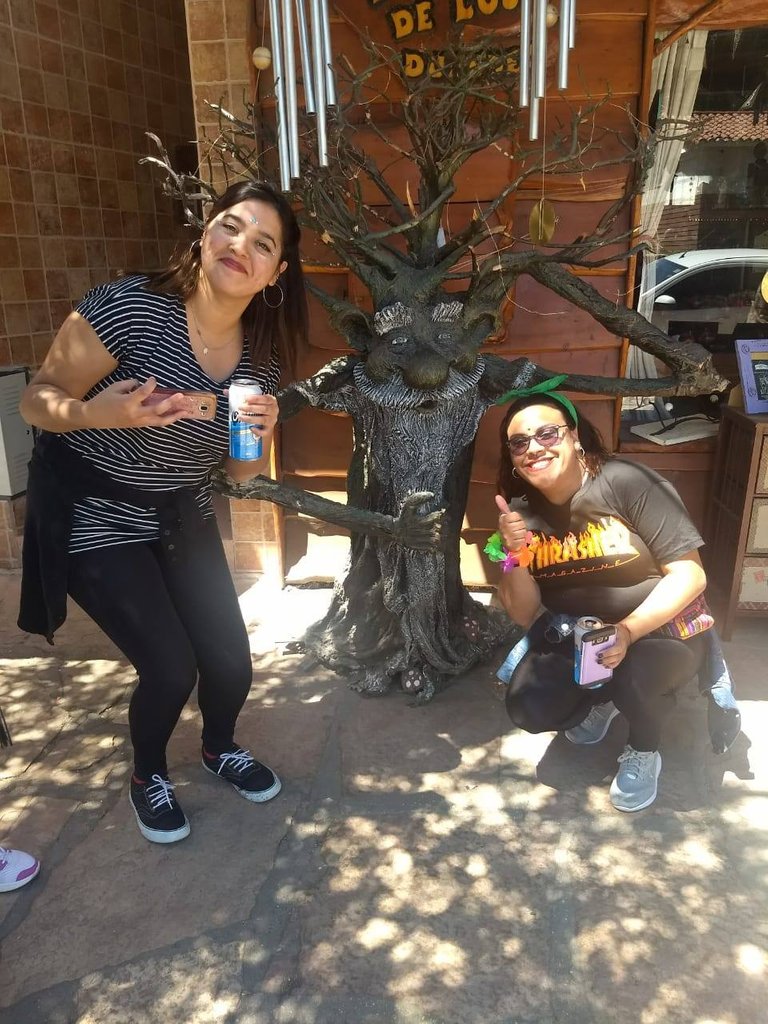 From so much laughing, walking and drinking, we arrived at the property where there were different tents to continue tasting beers.
De tanto reír, caminar y tomar llegamos al predio en donde se encontraban distintas carpas para seguir probando cervezas.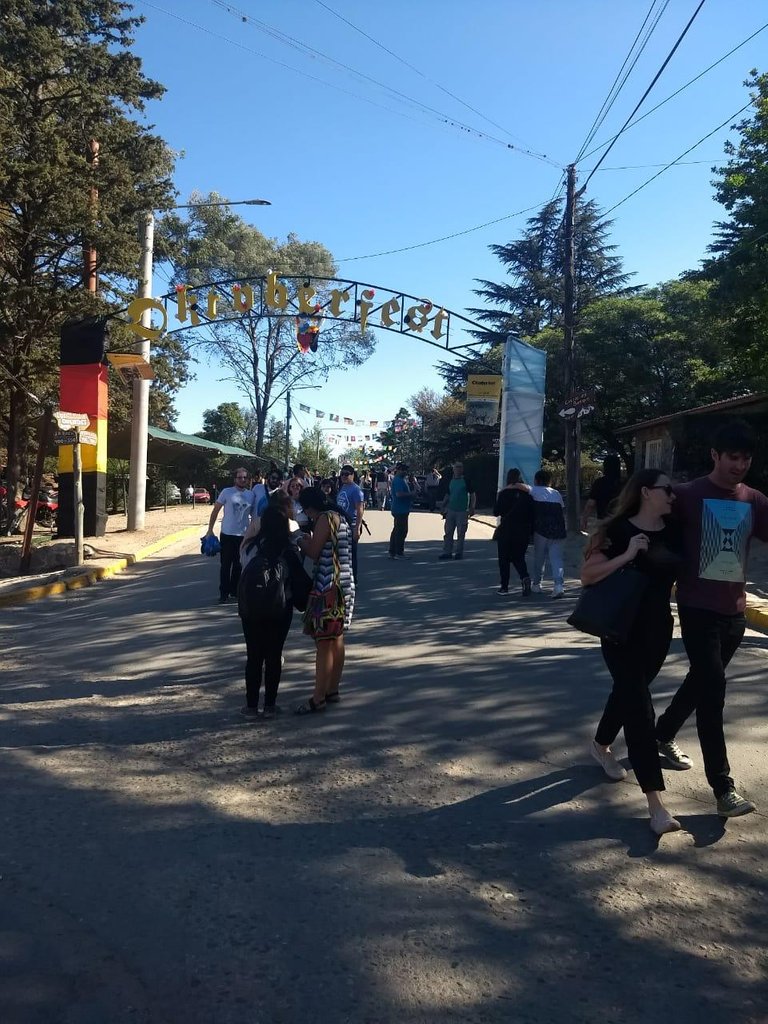 Once inside we find different activities to do accompanied by a stage with Irish dances and music.
Among those activities, we were able to enjoy the flying chairs, which made us a bit dizzy since we were a bit drunk hahaha. And we also enjoy an aerial circuit over a small forest.
Una vez dentro nos encontramos con distintas actividades para hacer acompañado de un escenario con bailes y música irlandesa.
Entre esas actividades, nosotras pudimos disfrutar de las sillas voladoras, lo cual nos mareó un poco ya que estábamos un poco borrachas ajajaja. Y también disfrutamos de un circuito aéreo sobre un pequeño bosque.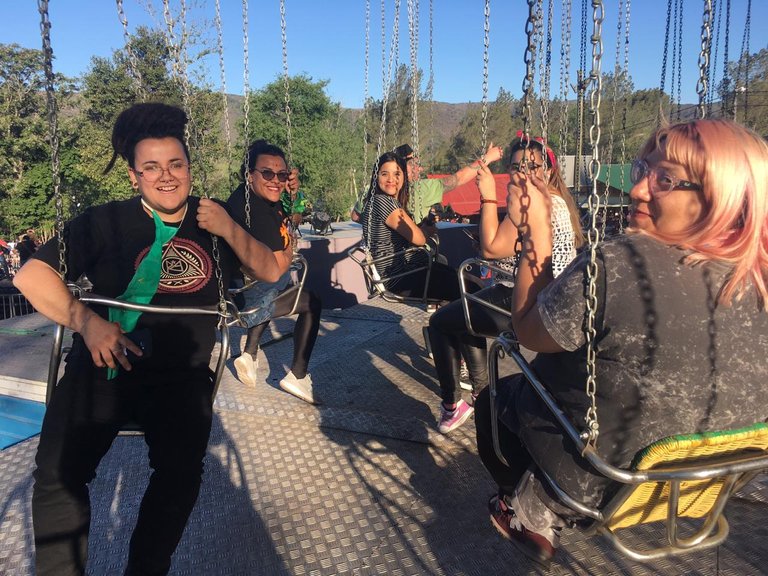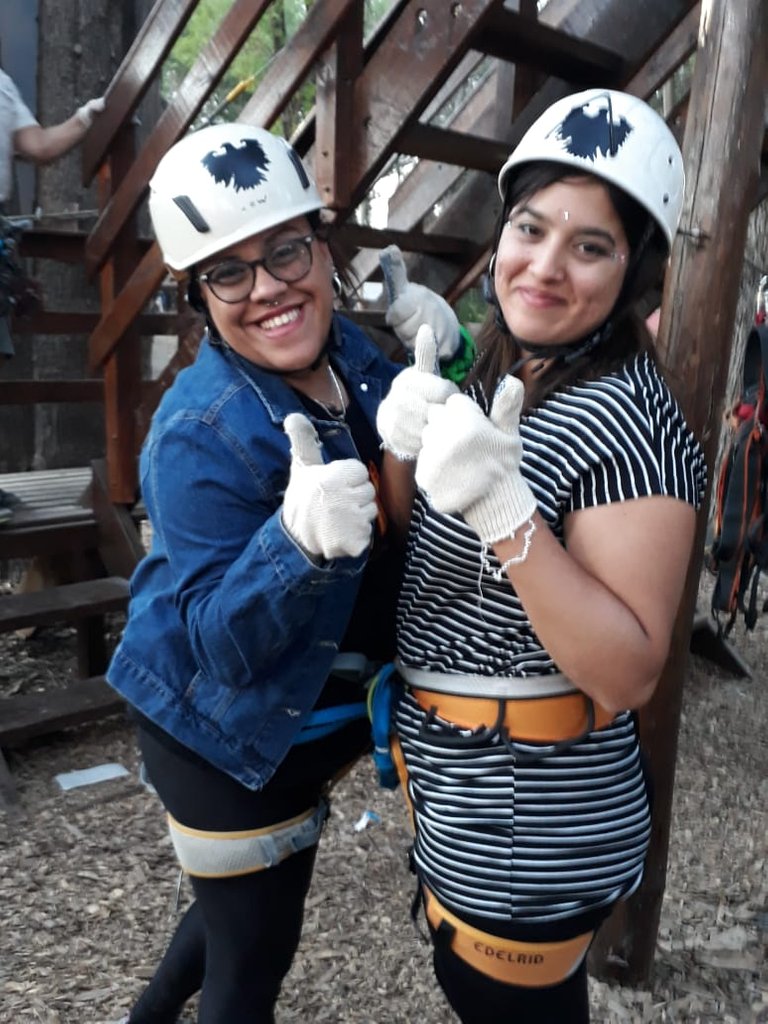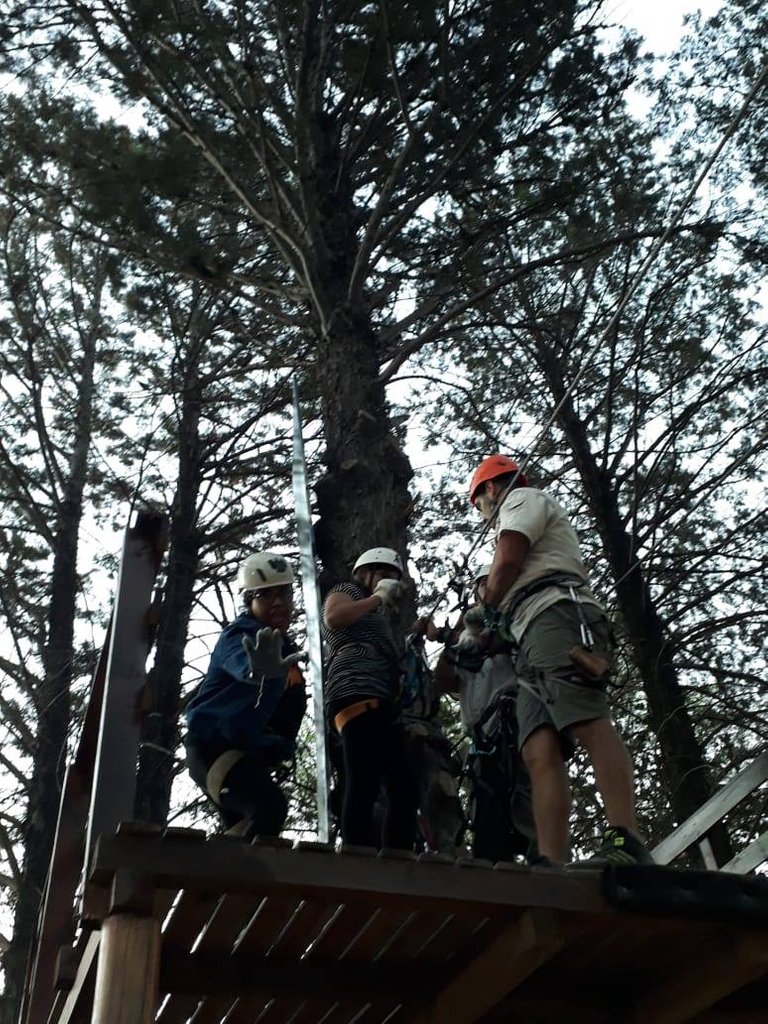 It was a privilege to be able to participate in this edition of the party, and sharing it with friends was the best.
They say that this year after two years paused by the pandemic, everything is coming, hopefully I can enjoy it again, this time without drinking so much! 😋
I have no idea how it is celebrated in other countries, so I read you!
Fue todo un privilegio poder participar de esta edición de la fiesta, y compartirla con amigas fue lo mejor.
Dicen que este año después de dos años pausado por la pandemia se viene con todo, ojala lo pueda volver a disfrutar, esta vez sin tomar tanto! 😋
No tengo ni idea como se festeja en otros países, así que los leo.
Once again thank you for reading and sharing with me this beautiful memory!!
Una vez mas gracias por leer y compartir conmigo este lindo recuerdo!!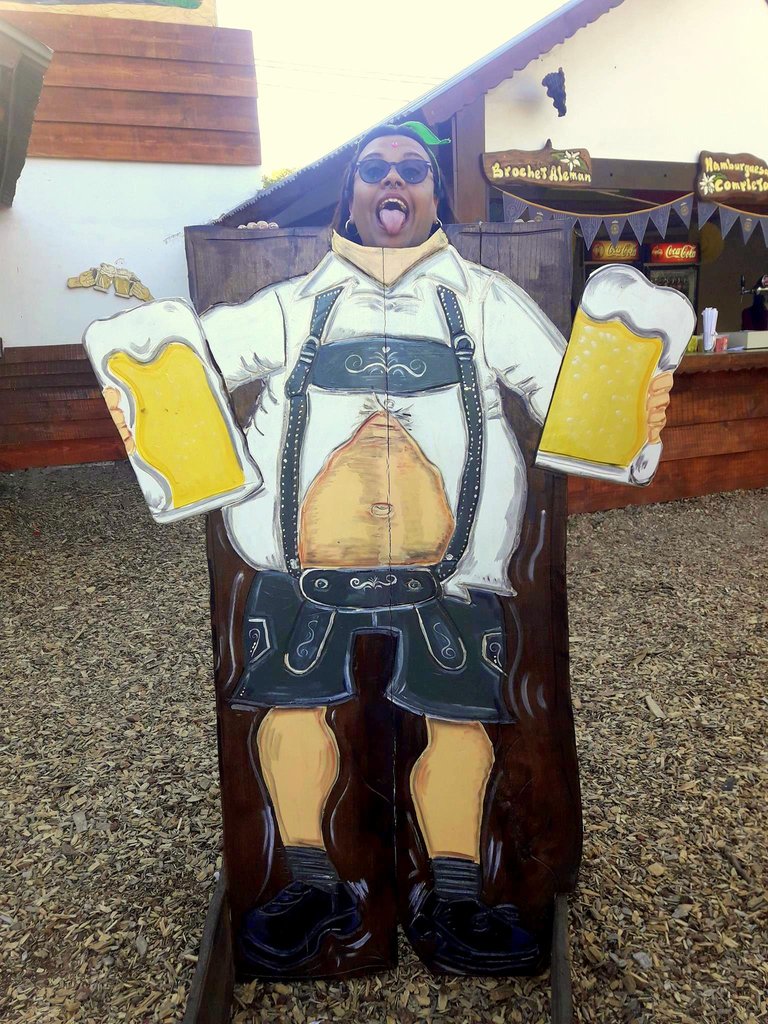 Cheers! 🍻
Salud!!🍀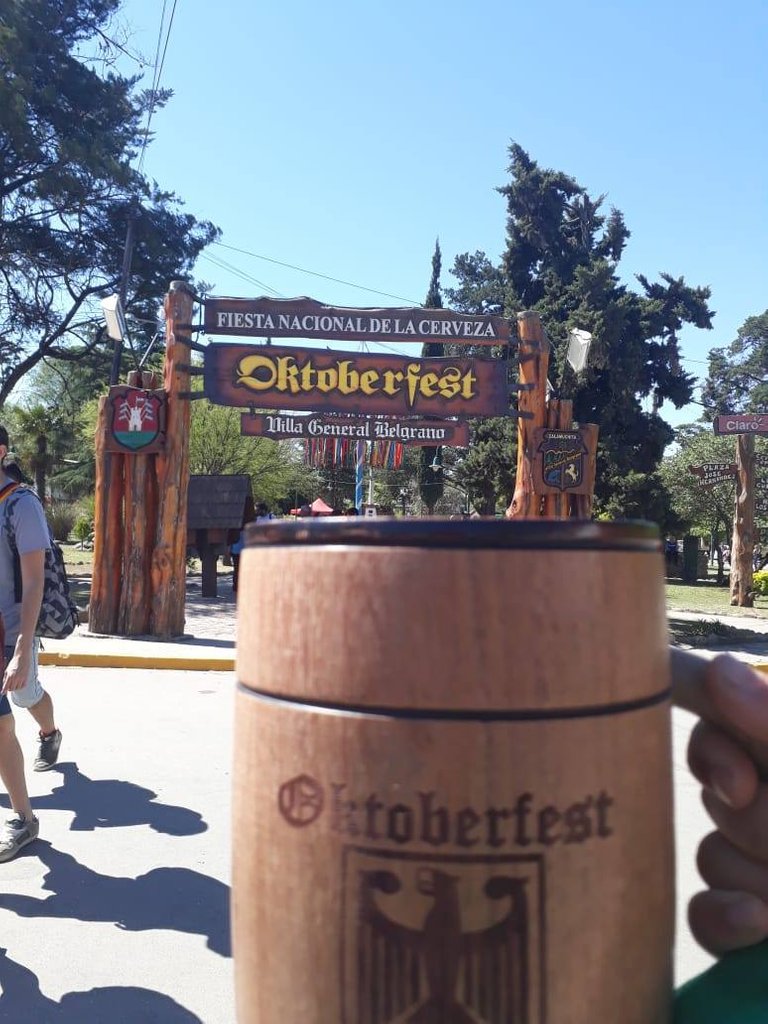 The images are my property except the first two, which I made in Canva.📸

Las imágenes son de mi propiedad excepto las dos primeras, que la hice en Canva. 📸