It was an impromptu trip, thought at the last minute, and with the first challenge of buying the train ticket in Russia.
It is difficult without knowing the language, not even knowing which ticket office to go to when arriving at the station in Moscow. But between fuss, two well-understood words, the help of a piece of paper and a lady with good will I got it, although given the shortage of seats, I suppose... it seems to me that he put me in a better class, instead of with the rest of the Russian people, but well, proud of the feat with my limited linguistic resources and the sweat that accumulated inside under my coat.
A train like the ones I imagined, I lost without understanding what my seat would be, but kindness is also present in these people and I managed to realize that I was in a compartment with beds, almost like from another era or from some classic movie. My friends, had another type of ticket and ended up in an area that should be the last class.
In my haven of peace, compared to the other wagons behind, I saw that I even had a kind of recyclables slippers and rolls and tea, I got into bed up there, with the heat in there, to try to sleep.
We arrived around six in the morning, still at night in St. Petersburg, and just taking a step outside the station, we were surprised at how beautiful everything was, and we still had not seen anything... The difference with the Russian capital it was, that there "smelled of Europe".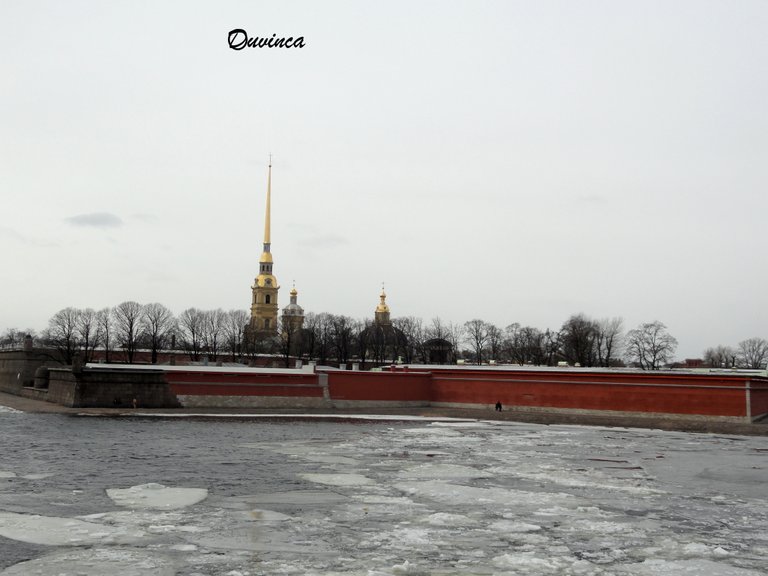 #Duvincaphoto
There was not much time, and we went out to the main street of the city the Prospekt Nevski avenue (I do not know if someone like me will remember the mythical song of the mythical Franco Battiato). And only by walking along it, we could contemplate the majesty of the facades, how you could breathe not only different architecture, mostly by Italian architects, but a really more European atmosphere.
We reached the central and main point, 360º degrees of beautiful palaces that continued to demonstrate in a royal and imperial way how great Pedro I the Great was. I must say that shortly before coming to Russia, I saw a documentary about this historical figure, and I was struck by his biography:
a brave, strong and great man at the same time very intelligent, strategist and with great common sense, also innovative, open-minded and modern for his time... a man who traveled and discovered Europe and who wanted to copy all that seen beauty to his kingdom, he wanted to change his country and make it more Western, what would the world have been like if it had had more kings like that?
The thing is that between him and the rest of the historical successors, it really is a city of tsars, a city with a Baltic air between Florence, Venice, Vienna and Stockholm, in which a great part of culture and history accumulates among many palaces and cathedrals. of this country, is what the environment itself suggested to me when I was walking.
And among everything we saw, the Hermitage stood out, a large group of buildings, where the Winter Palace, the museum and the theater are located, among them... We do not stop taking photos from room to room, enjoying the recharged of the different eras that were displayed in each room, imposing ceilings and walls, ornate furniture and decorations, which could compete directly with Versailles, in wealth and art.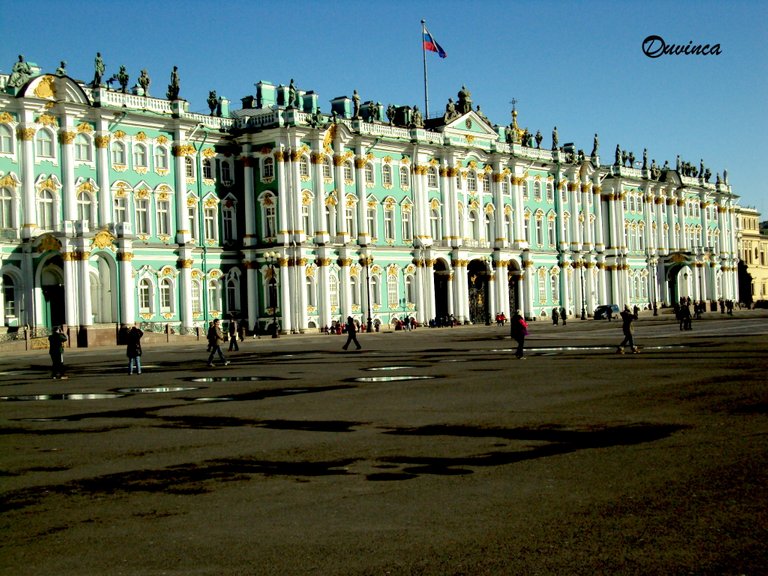 #Duvincaphoto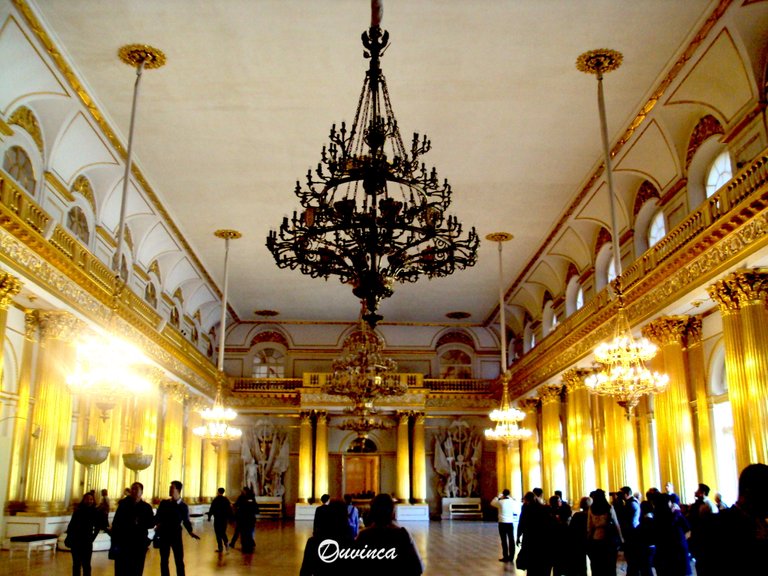 #Duvincaphoto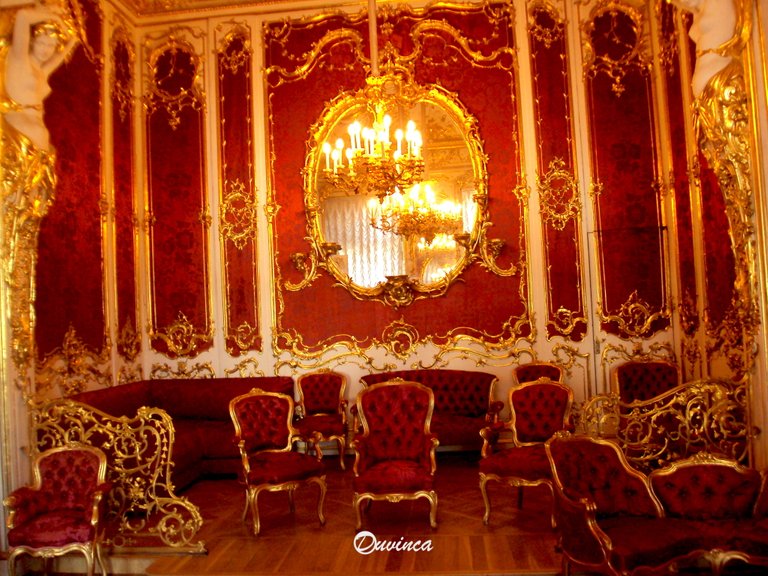 #Duvincaphoto
The sun came through the windows, which managed to make our visit shine and that you could also feel, that it even heated, a sensation that we enjoy when it comes out directly in our faces, finally the sun...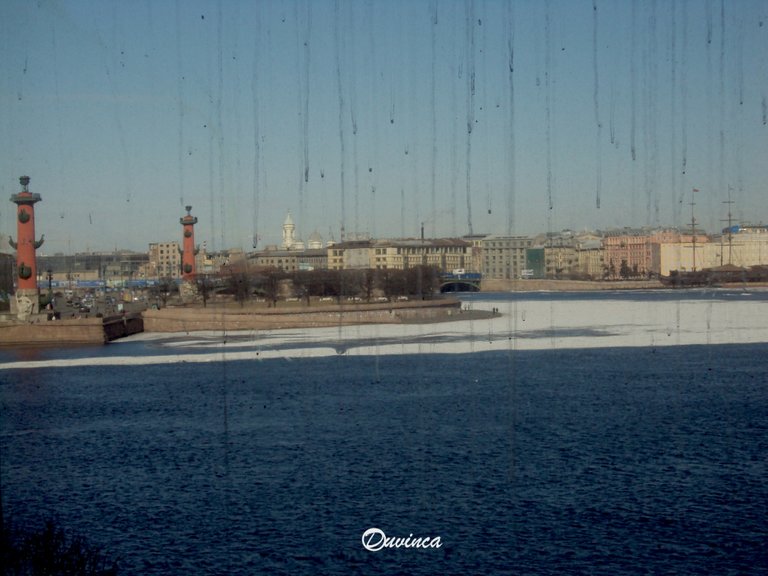 #Duvincaphoto
While we continued walking, with less sun and colder, seeing the largest cathedrals such as St. Isaac's, with tremendous columns or the enormous one of Kazan, or that of clearly Russian architecture, the Christ of the Resurrection somehow similar to Saint Basil in Moscow, that I love for its great colorful and joyful.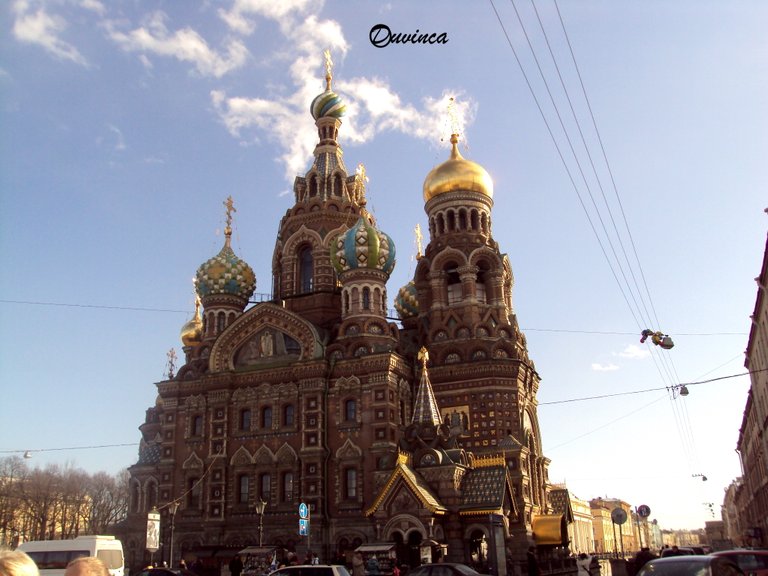 #Duvincaphoto
We continued walking, tired but delighted, also because the next day we would go to the ballet! I will make another post about Swan Lake ballet in the future.
On that new day the weather was not so good, since it was very cloudy, with a lot of cold wind and raining a little at times. The worst thing was crossing the Neva River, on an endless bridge on which it seemed that we were going to fly, contemplating pieces of floating ice. So we made a quick tour passing by the Fortress of S. Peter and Paul where apparently we later found out that the Romanovs (the last great family of tsars) were buried, again the river, and it was too cold to walk much more... Tourism in the cold is the worst (it is my great learning in this country).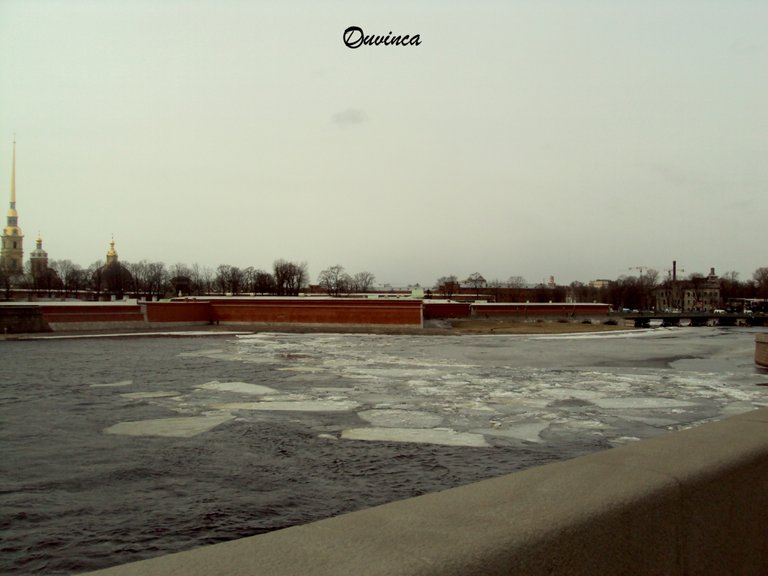 #Duvincaphoto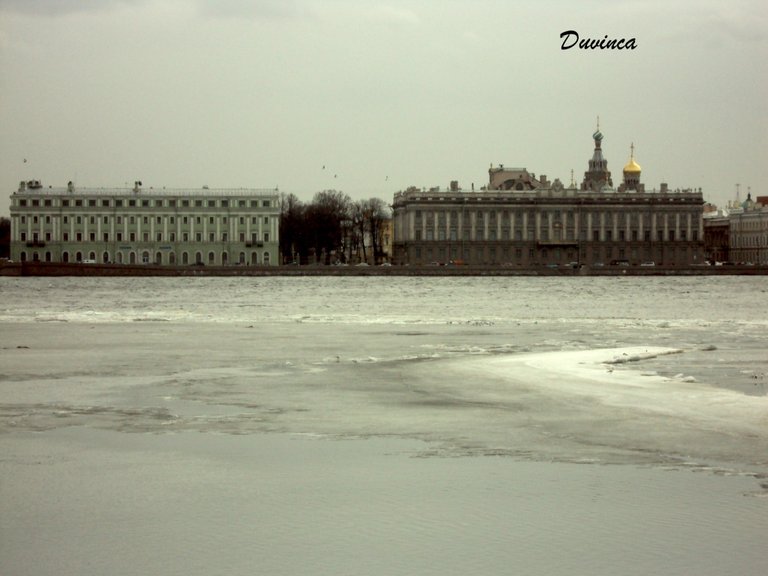 #Duvincaphoto
We walked along the Nevsky again, but this time in the opposite direction, and immediately we arrived at the station, with time, but... as in any novel, it is just before the breakdown that strong emotions and greater adventures and vicissitudes take place, and it actually happened on our trip: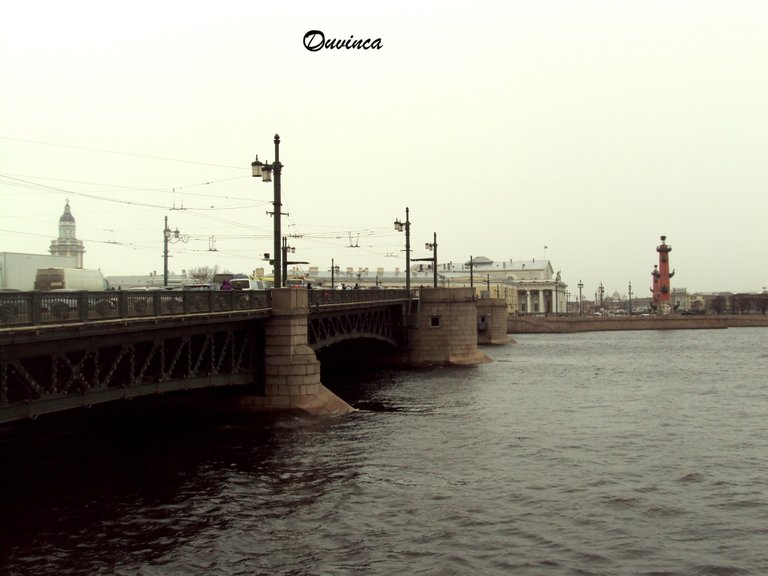 #Duvincaphoto
Upon entering the station happy and relaxed, we verified that our train did not appear in any panel. There were 15 minutes left, we had to ask. And we asked some policemen at the door, they looked at us and laughed... that seemed to indicate that we had gone to the wrong station and that the return was from a different station!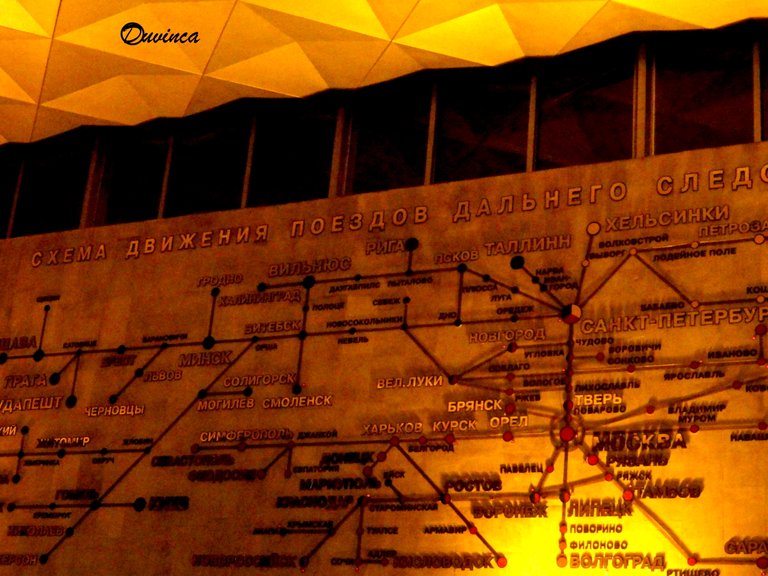 #Duvincaphoto
Running we managed to stop a taxi that charged us what it wanted and more, in the hectic journey I thought how the management would be at that time of another ticket and when we would finally return. The driver pressed the accelerator and pressed in time and running down the right platform this time, we arrived in extremis.
I did not find the seat easily this time either, but what did it matter if it was already inside. After nine hours, lying in bed, I woke up near Moscow, and everything was white.
I sat for a brief moment looking out at the landscape, sitting with the blanket, while conversing pleasantly with my roommate, a highly polite Armenian businessman.
An interesting conversation after which I thought that it had been a very short time to enjoy and get to know well that beautiful, elegant and cold city, far from the Soviet style, and that walking between palaces and canals we feel again that European air, cold and humid, but majestic and unforgettably European.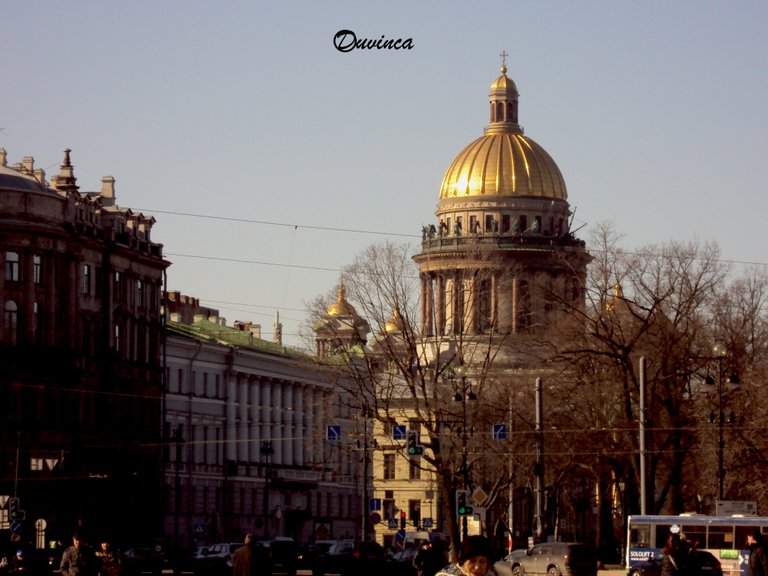 #Duvincaphoto


I'M ALSO HERE:
Noise.cash: https://noise.cash/u/Duvinca
Read.Cash: https://read.cash/r/Duvinca
Publish0x: https://www.publish0x.com/@Duvinca
Odysee: https://odysee.com/@duvinca:5