Hanoi is the capital of Vietnam which is famous for 36 streets, also known as Hanoi Old Quarter. Hanoi Old Quarter was formed from the Ly - Tran dynasty, when people from all over the villages around the North Delta gathered and became the busiest area in the capital at that time. Since then, this area has become the place of many handicraft and trade activities, from which the name "Hàng" is formed, which refers to the typical goods created and traded in every street.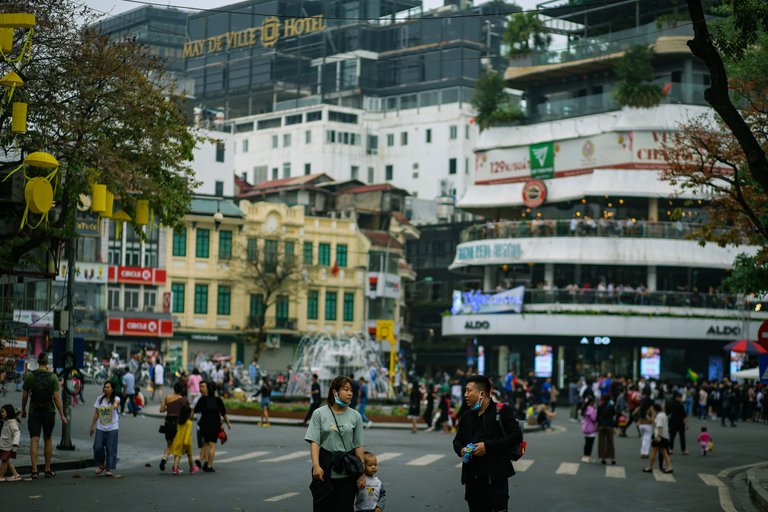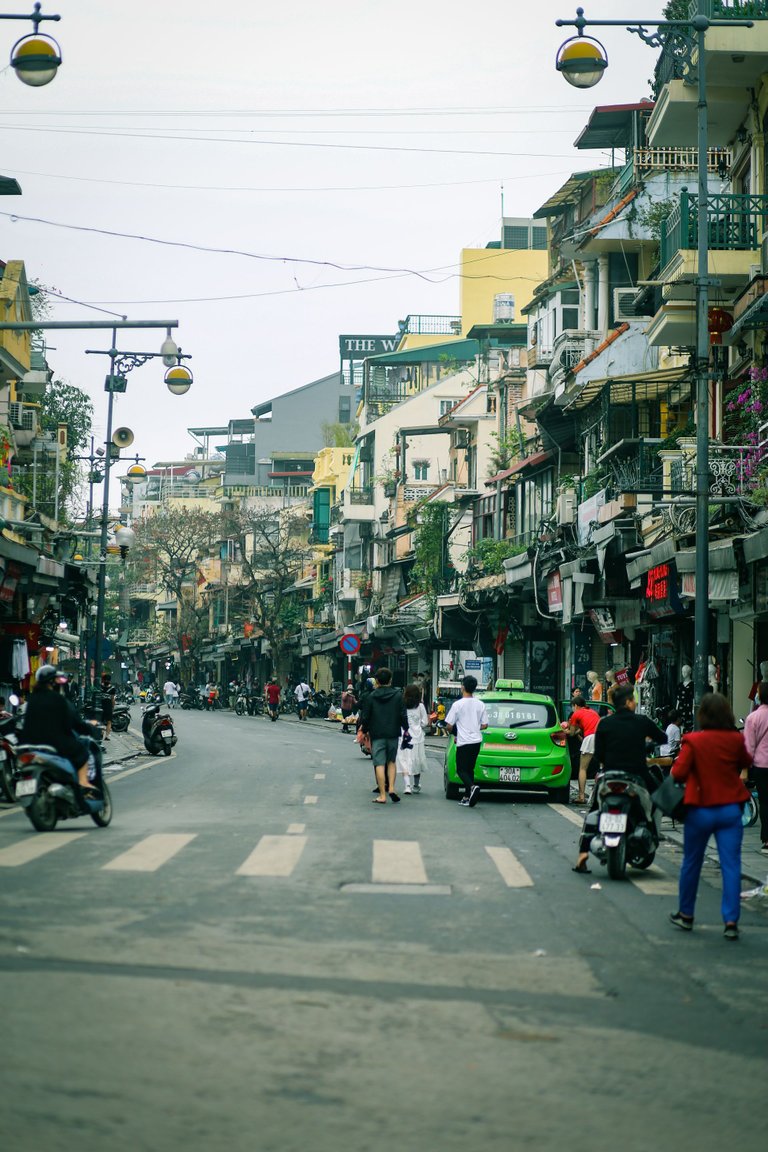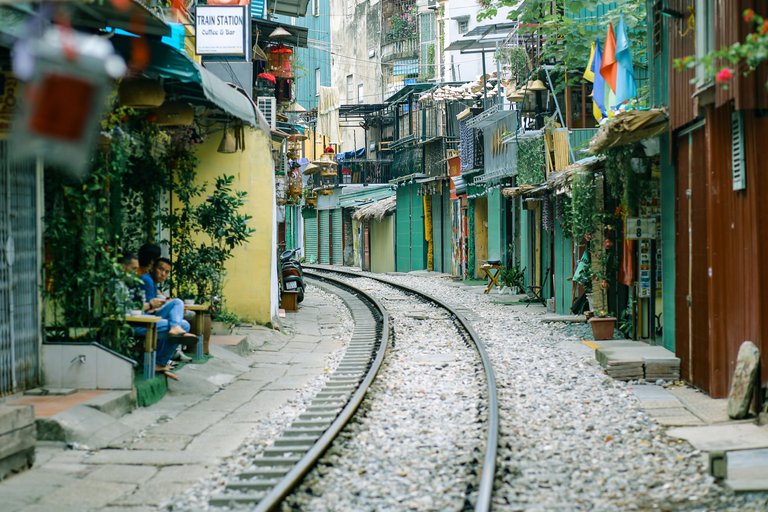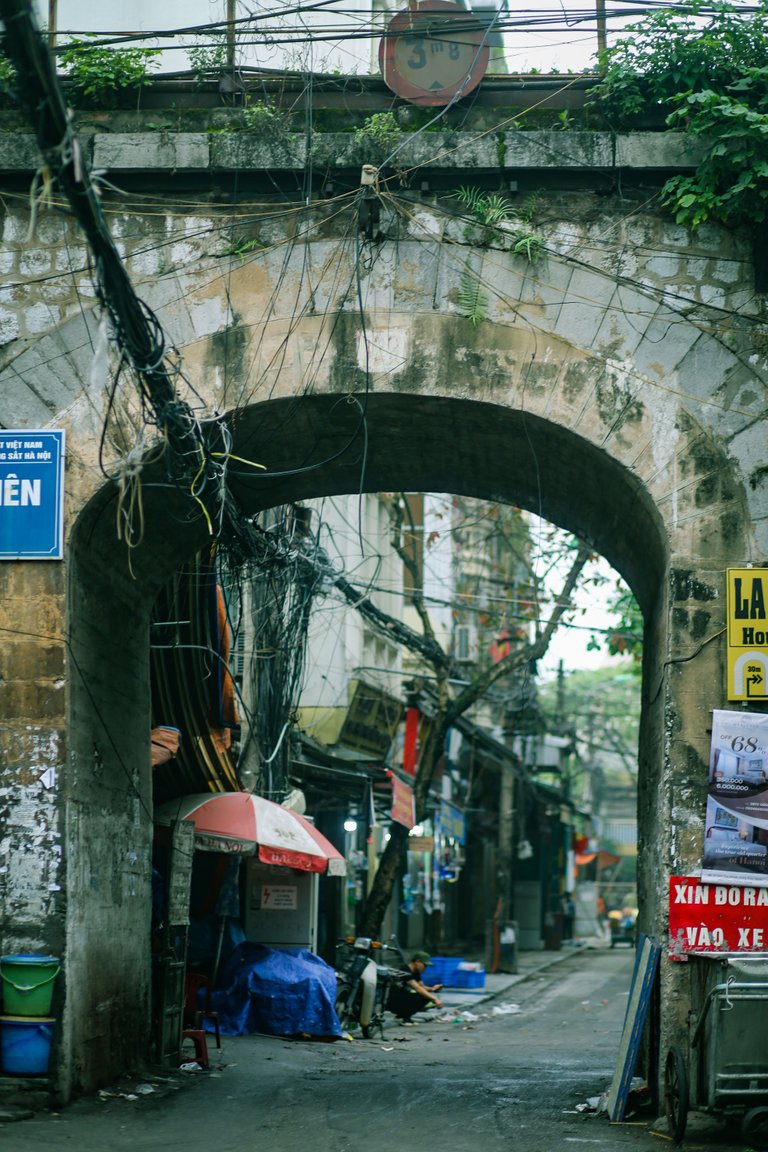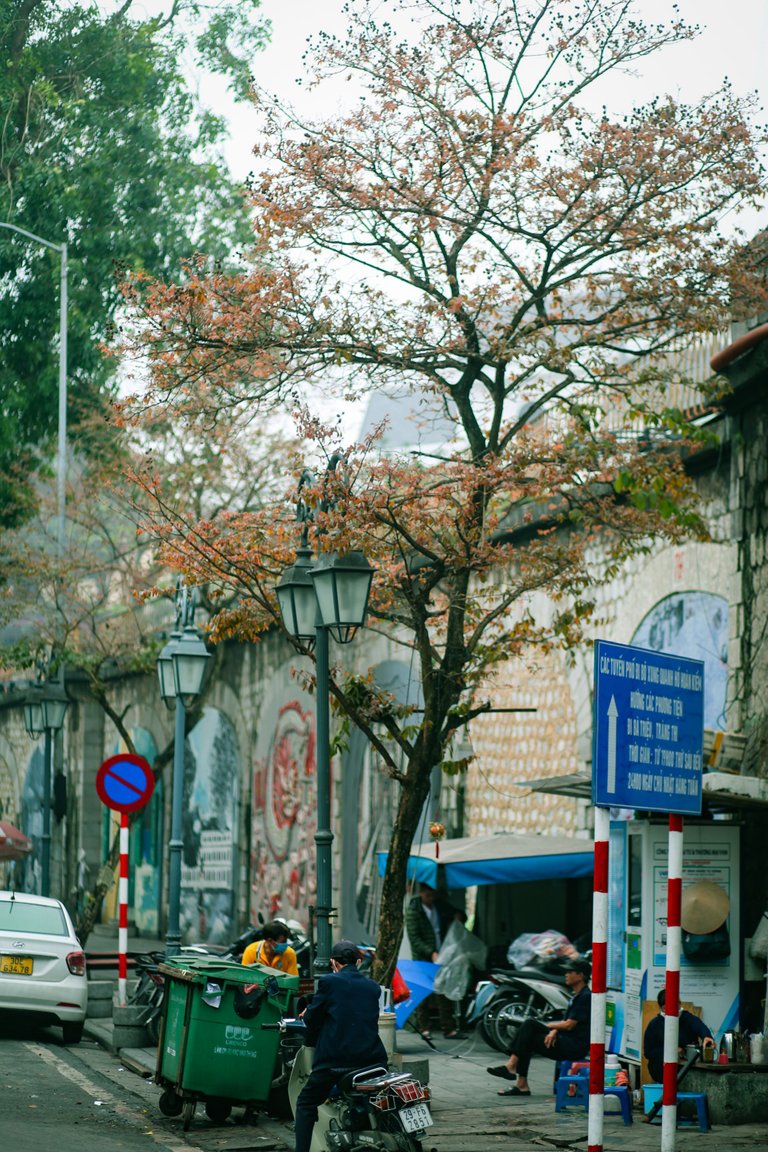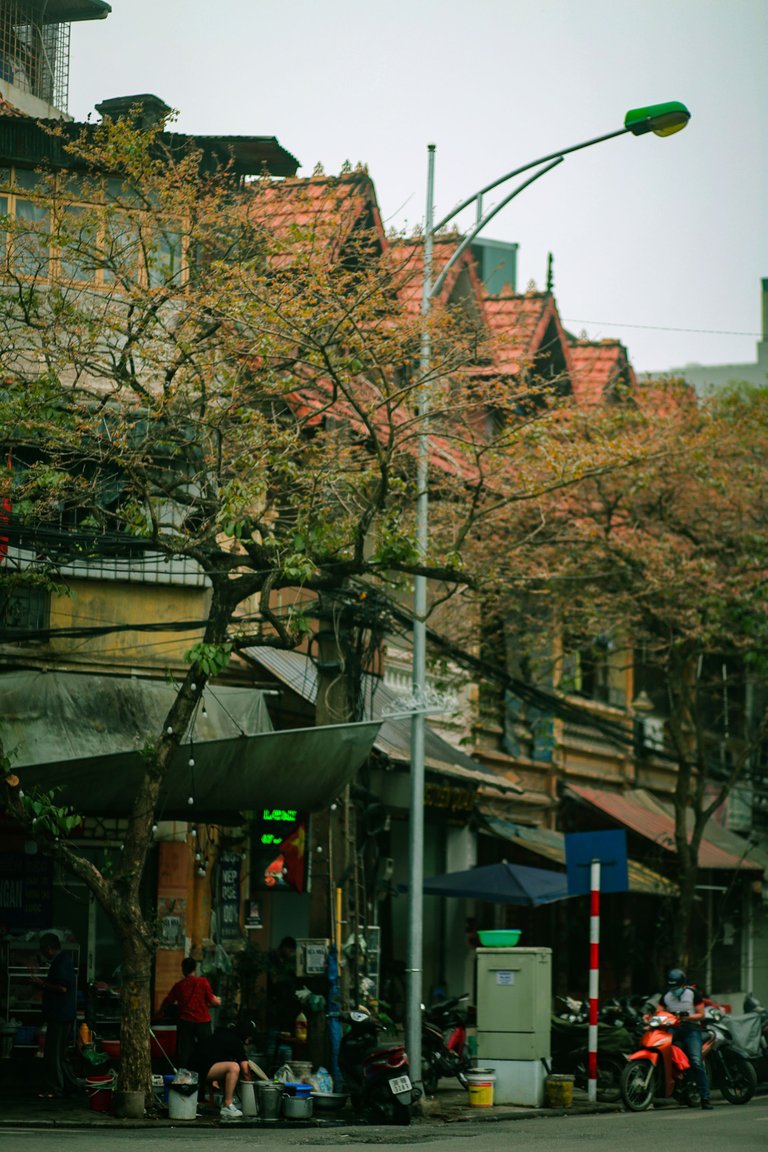 Hanoi Old Quarter is a small area next to Hoan Kiem Lake. So you can easily explore the area on foot in half a day. I am sure you will find that Hanoi Old Quarter has its own unique features that cannot be found anywhere else such as small houses close together, shops with a full range of items, street food, street vendors and shady green old trees. And do not miss to take a walk around Hoan Kiem Lake where you will find a lot of interesting things.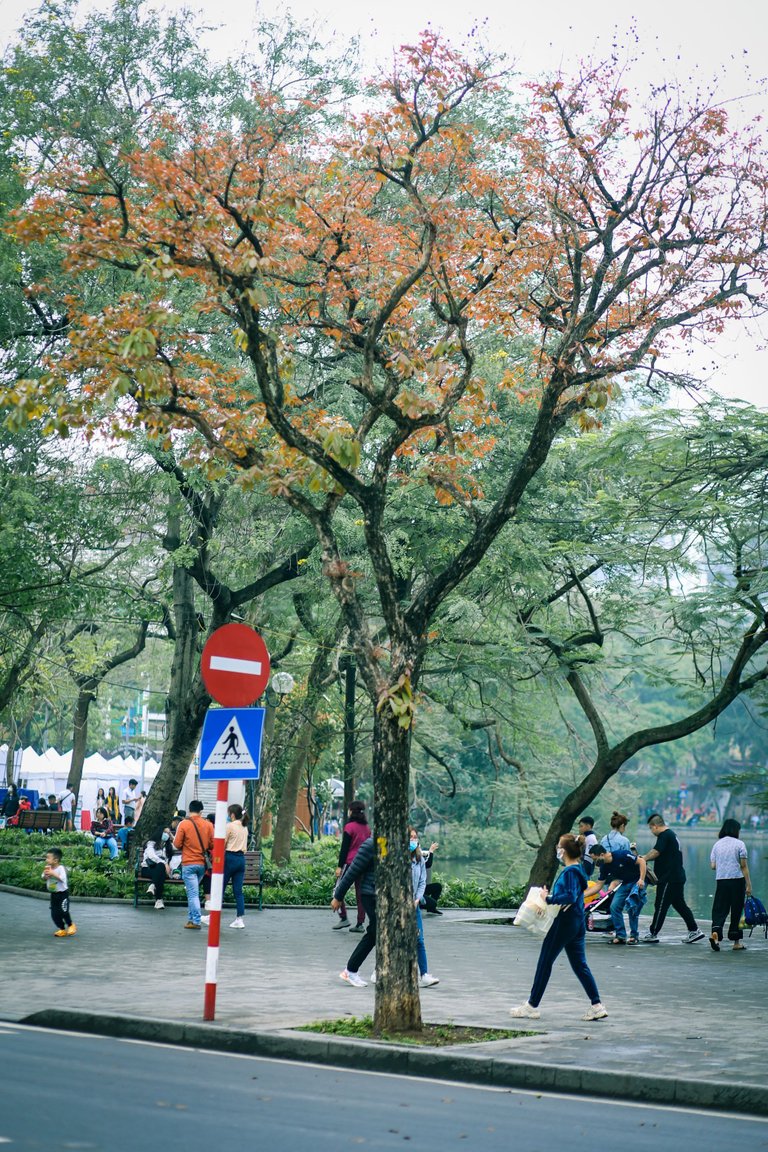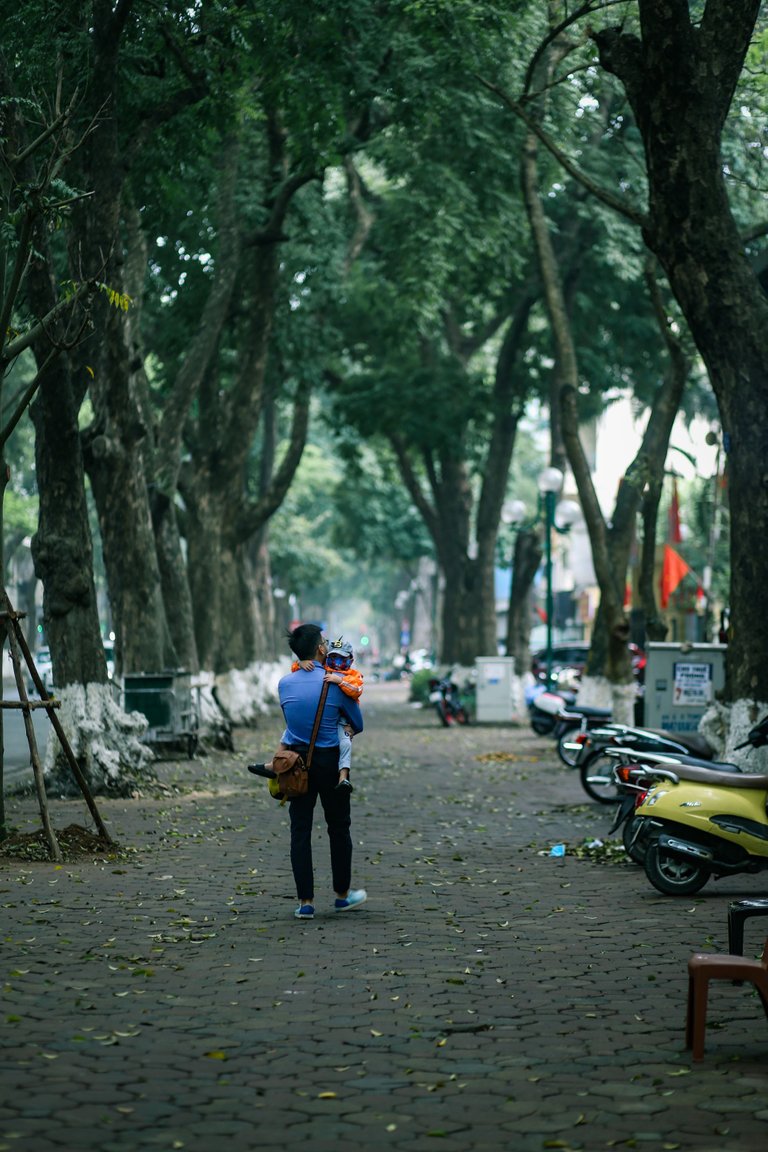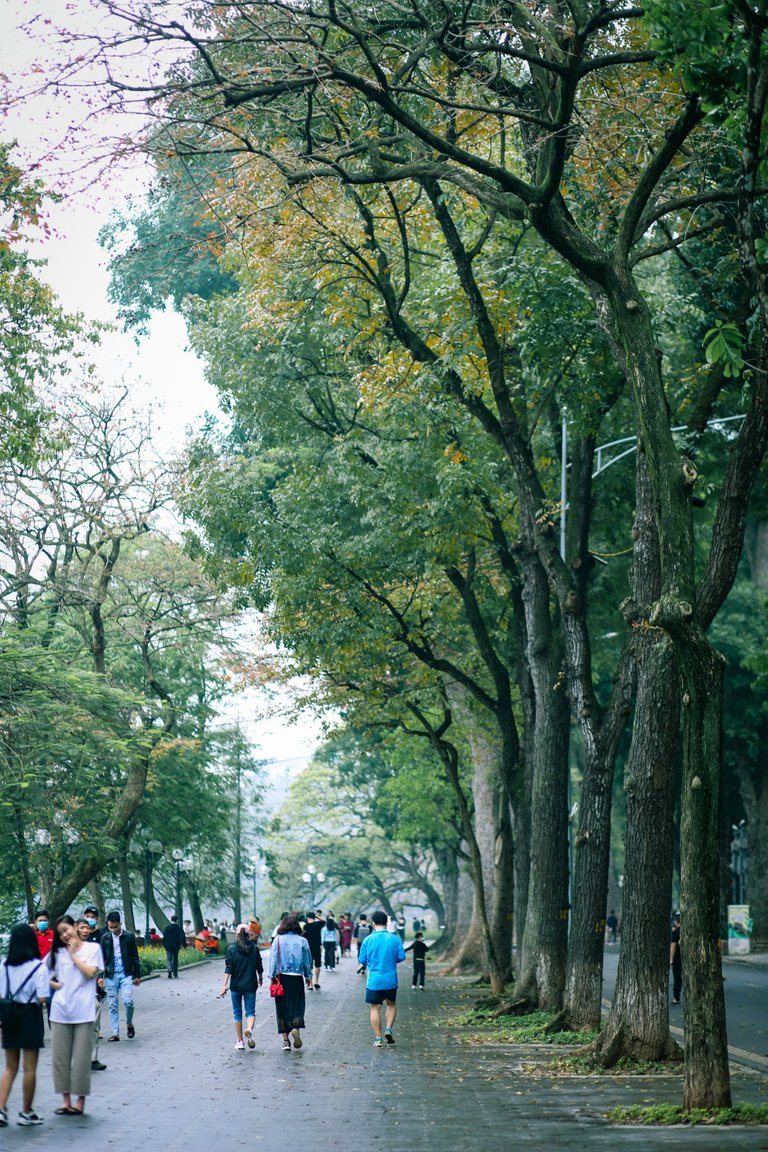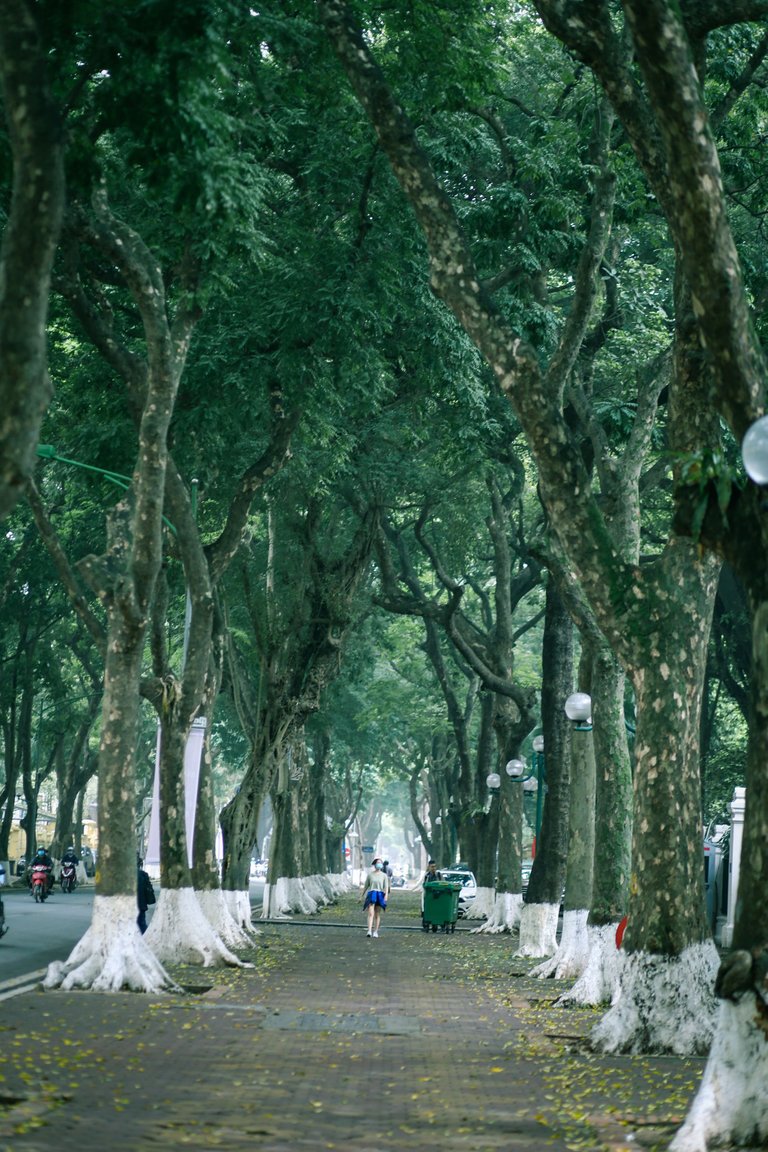 Shaded green trees are a feature of Hanoi Old Quarter.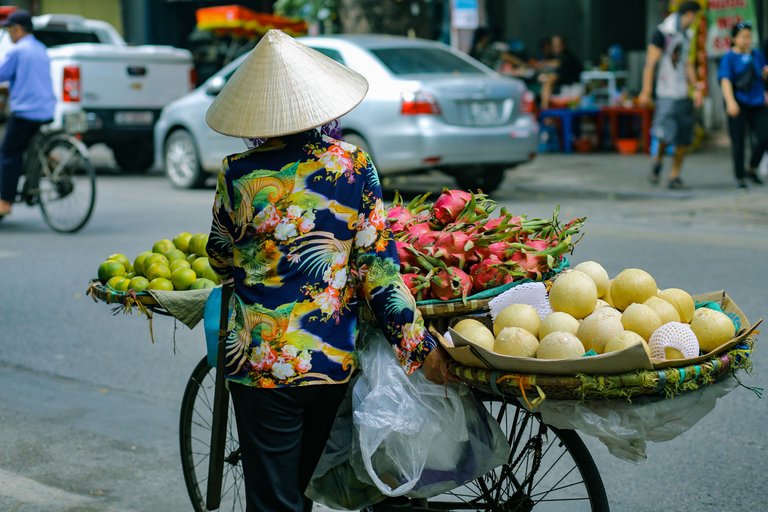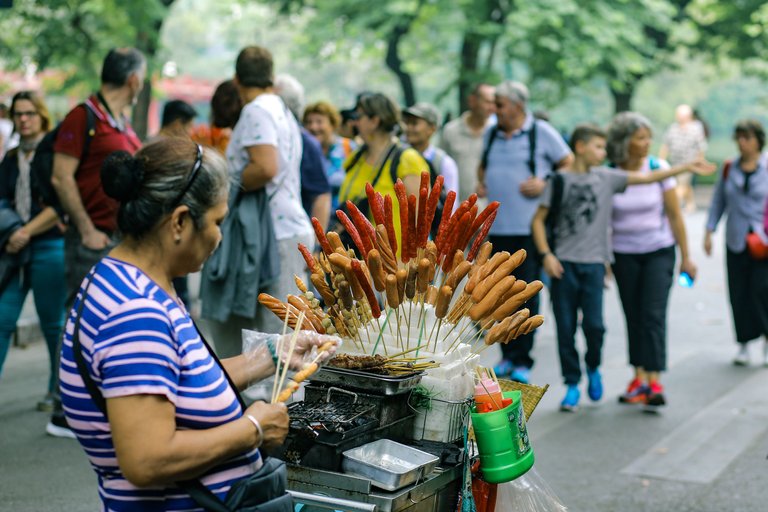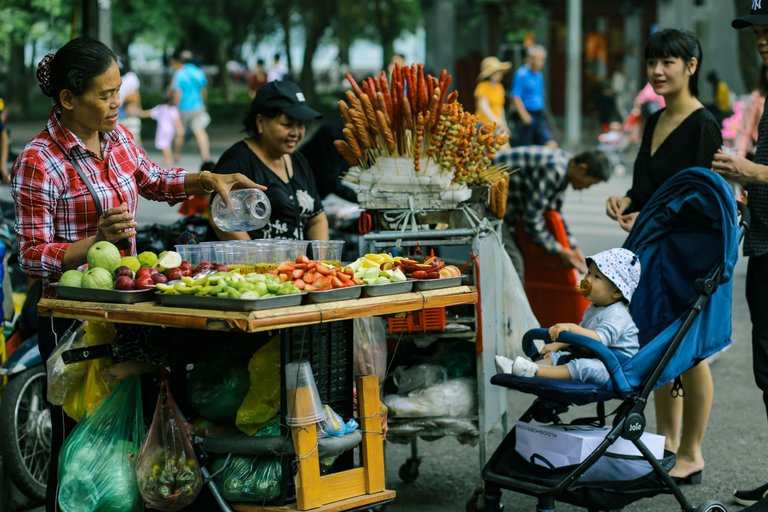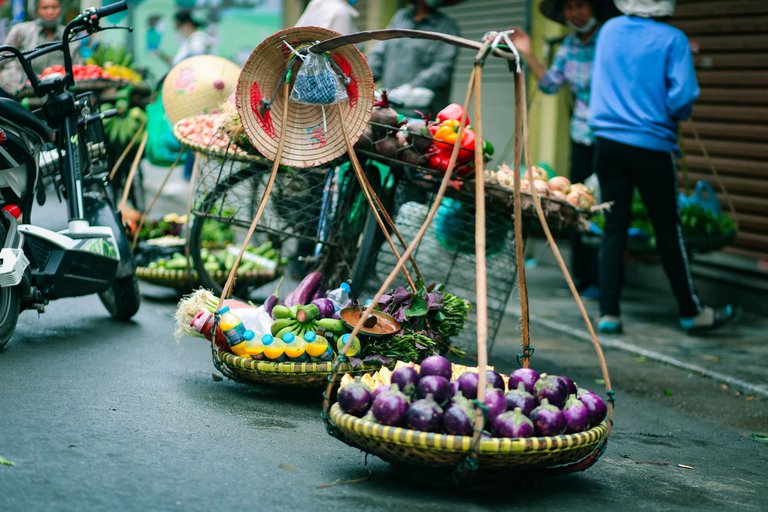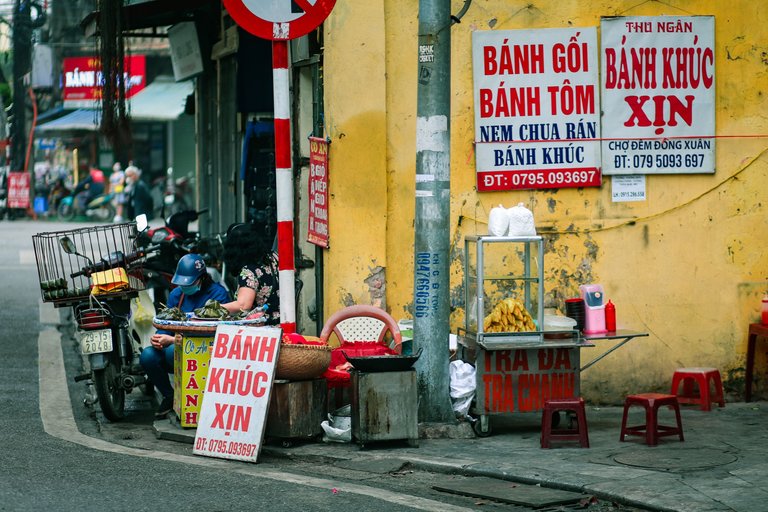 Street food is also another feature here, you can easily find delicious food on the streets.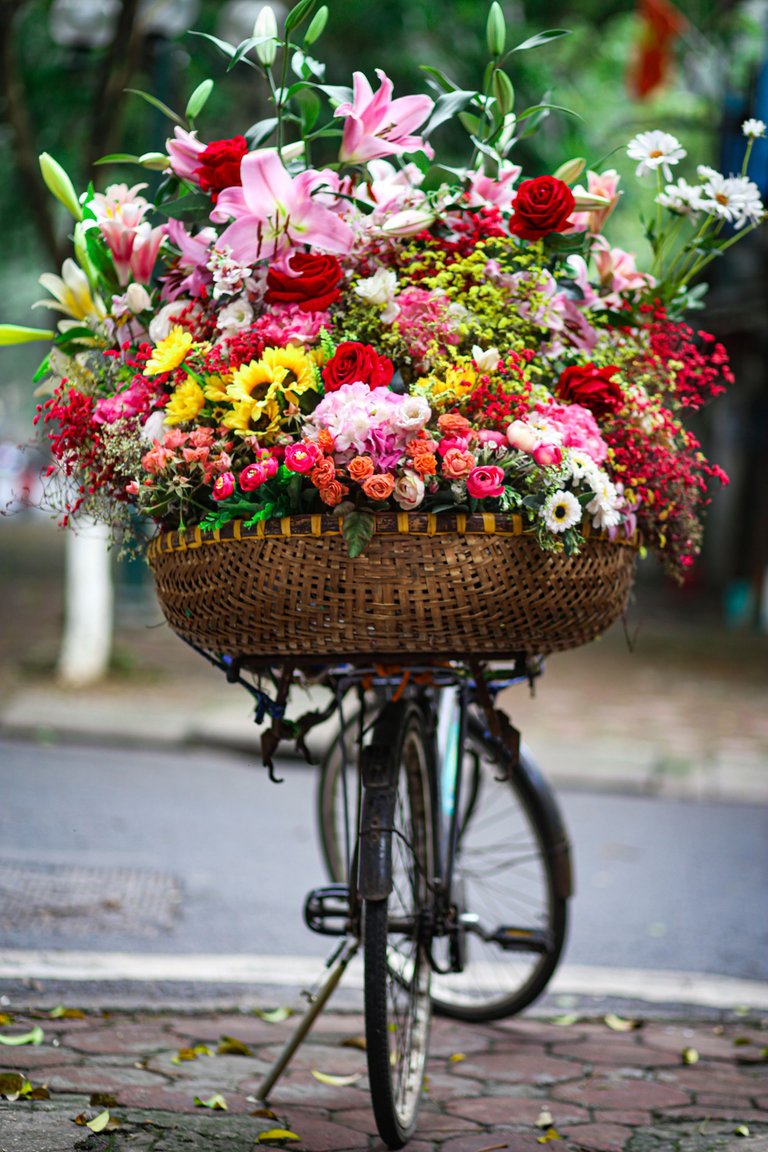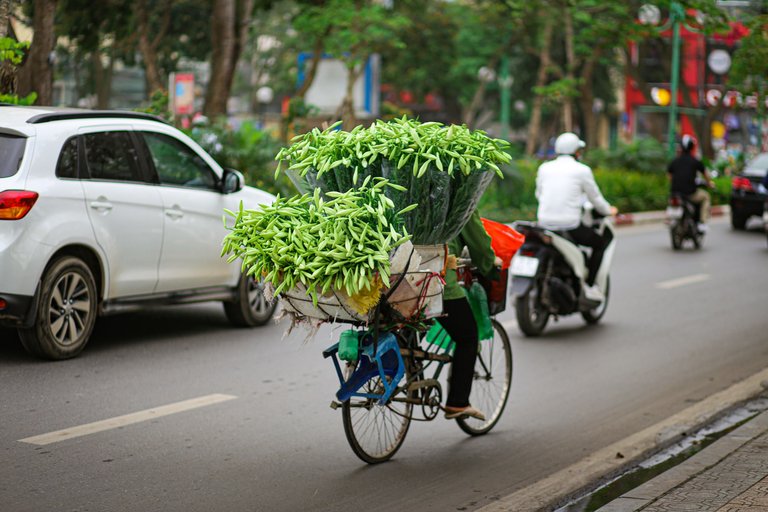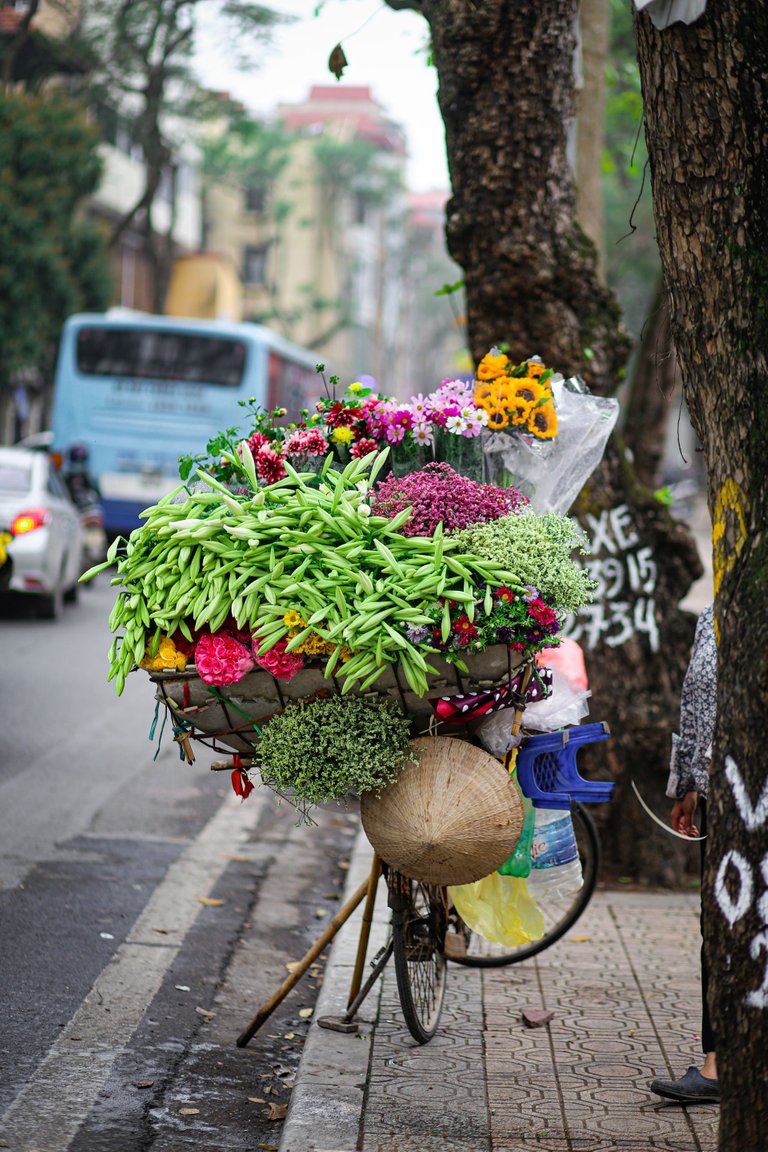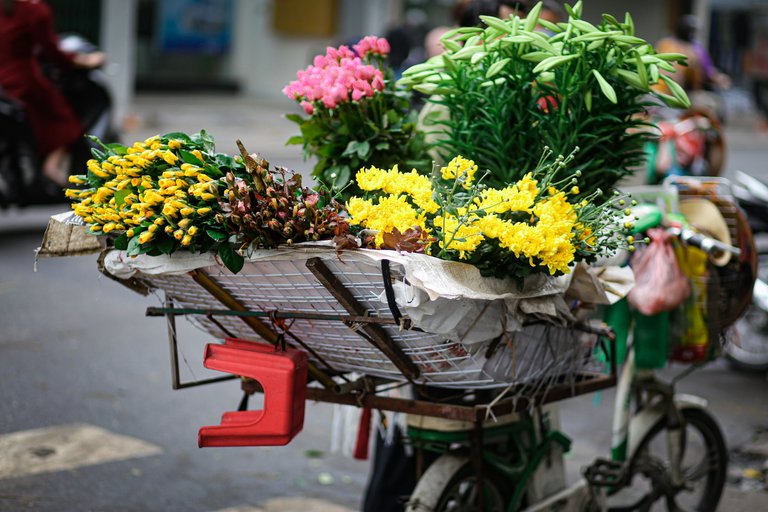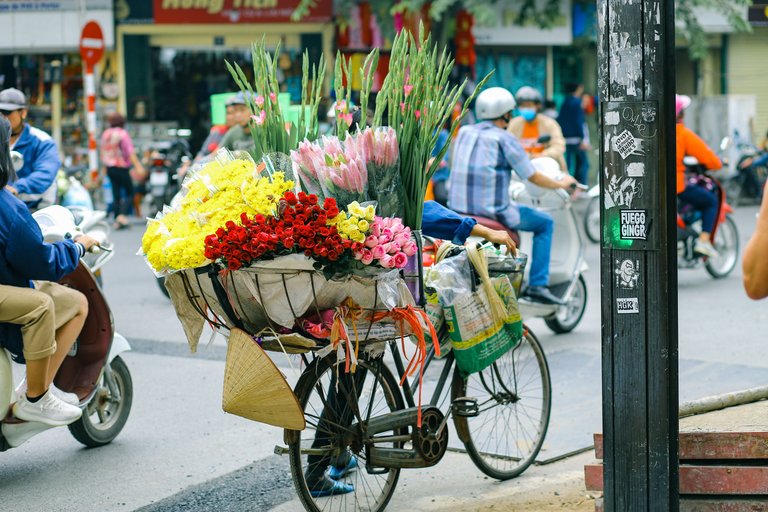 You can also easily see flower-filled bicycles on the streets.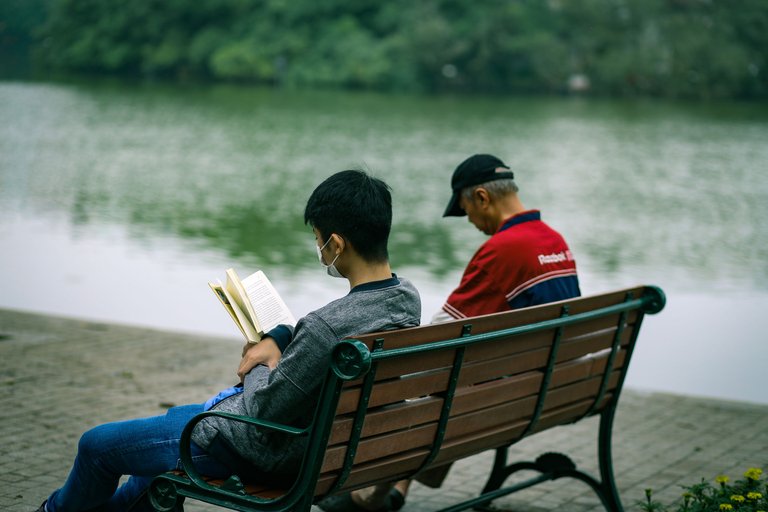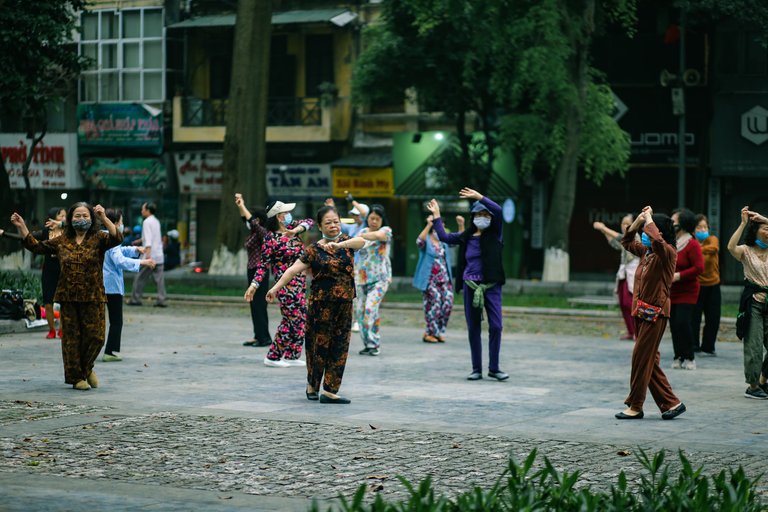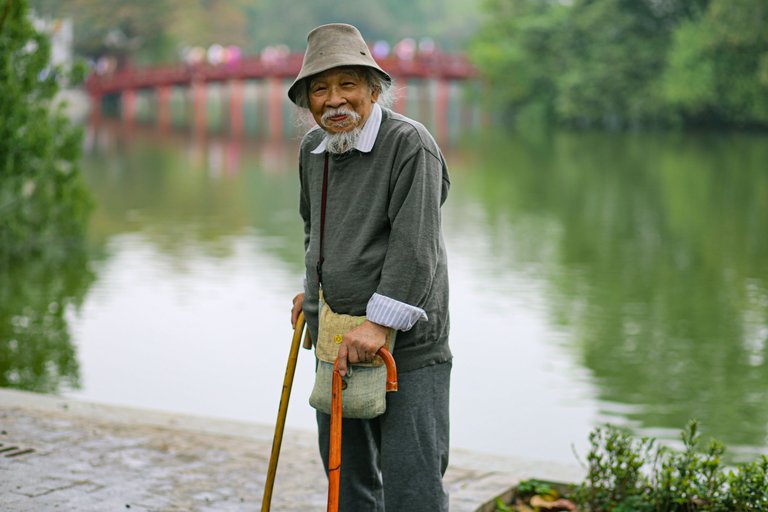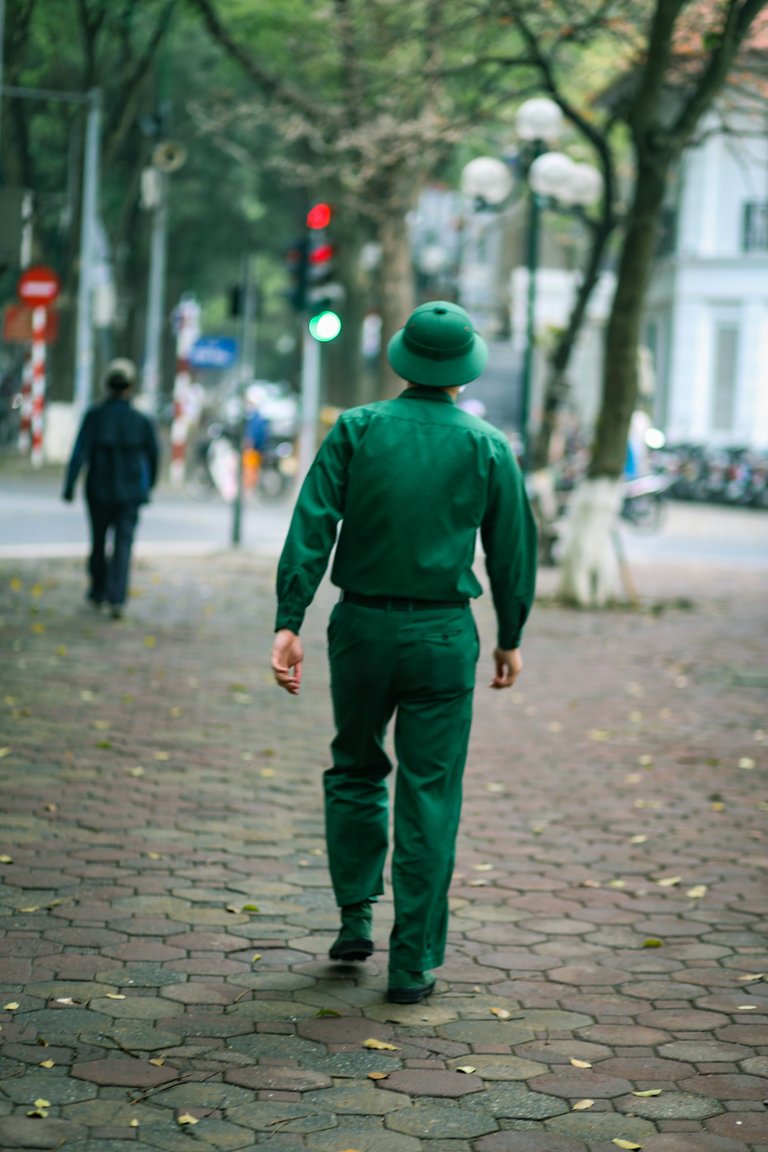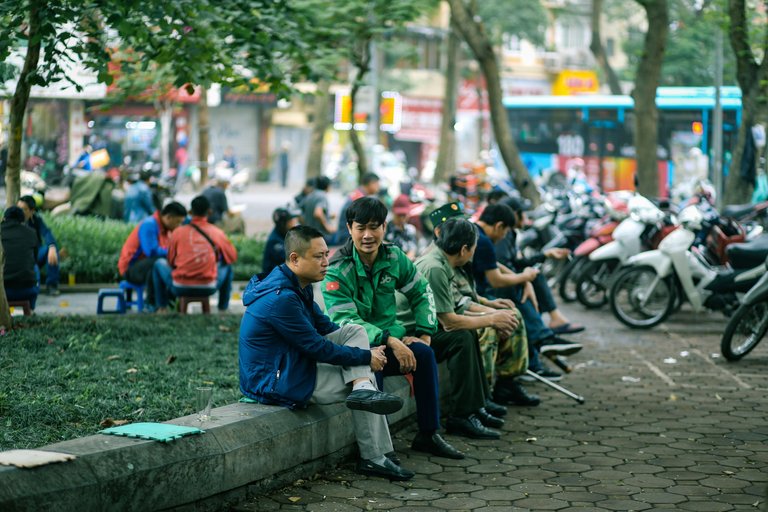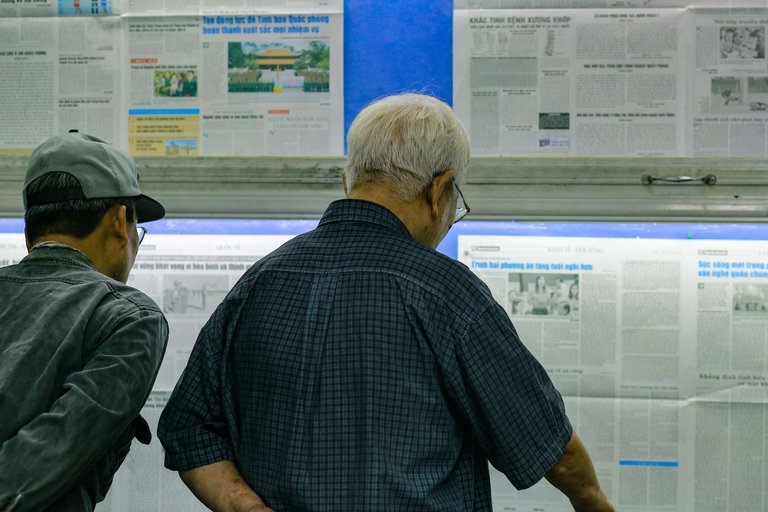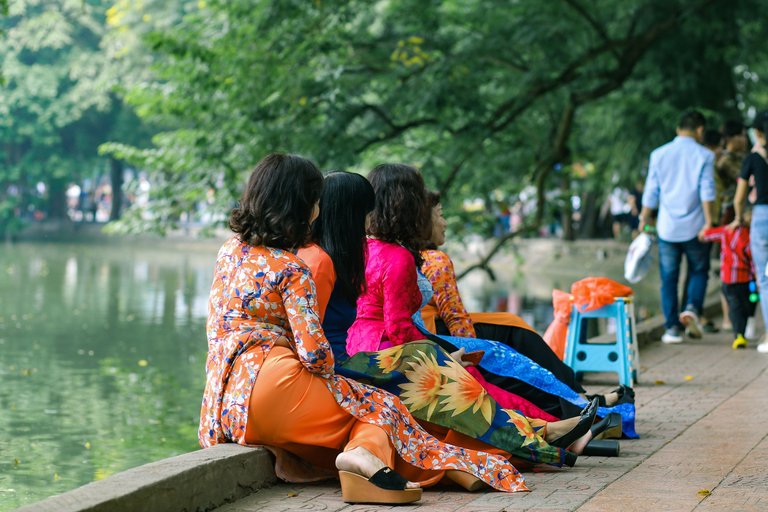 Life is still going on slowly with the people living here.
Nightlife in the old town of Hanoi is also bustling and colorful with many physical activities around the lakeside, free music and art performances, street beer drinking, souvenirs and street food.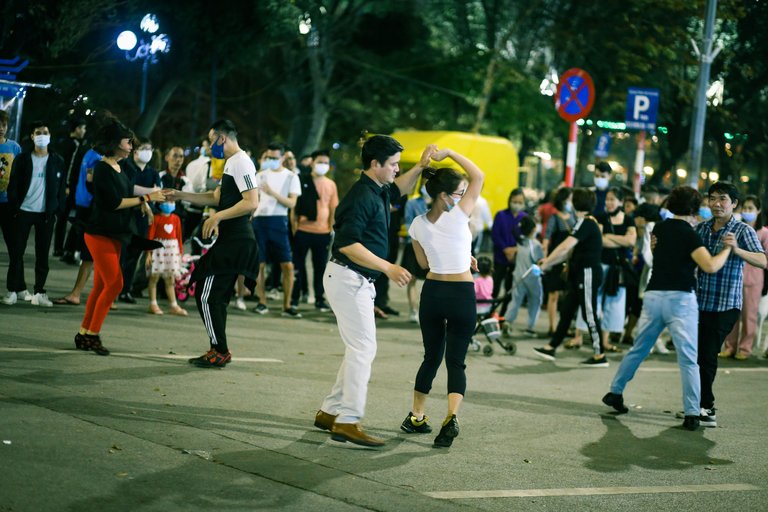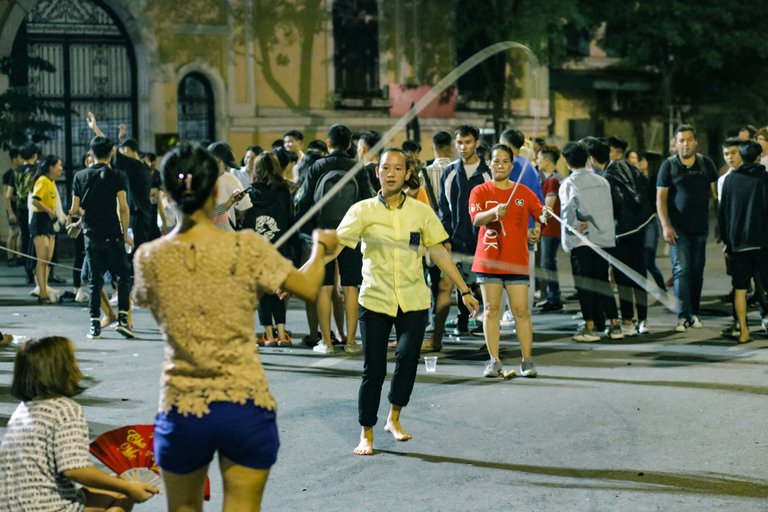 Physical activities are very active around Hoan Kiem Lake.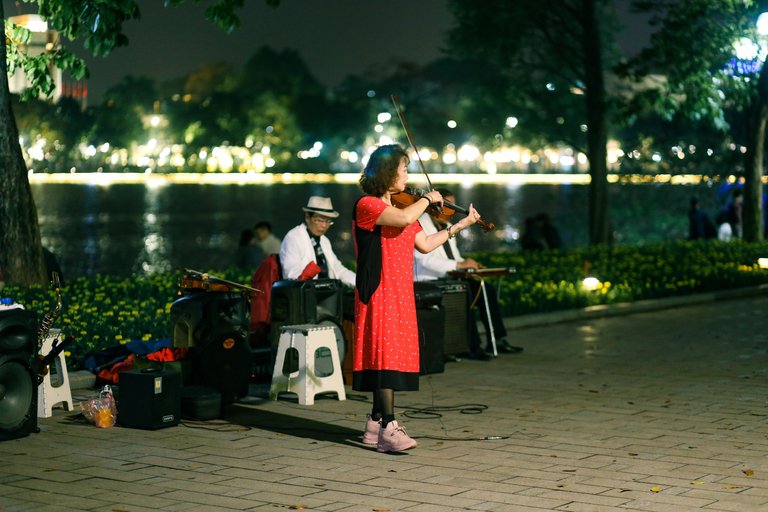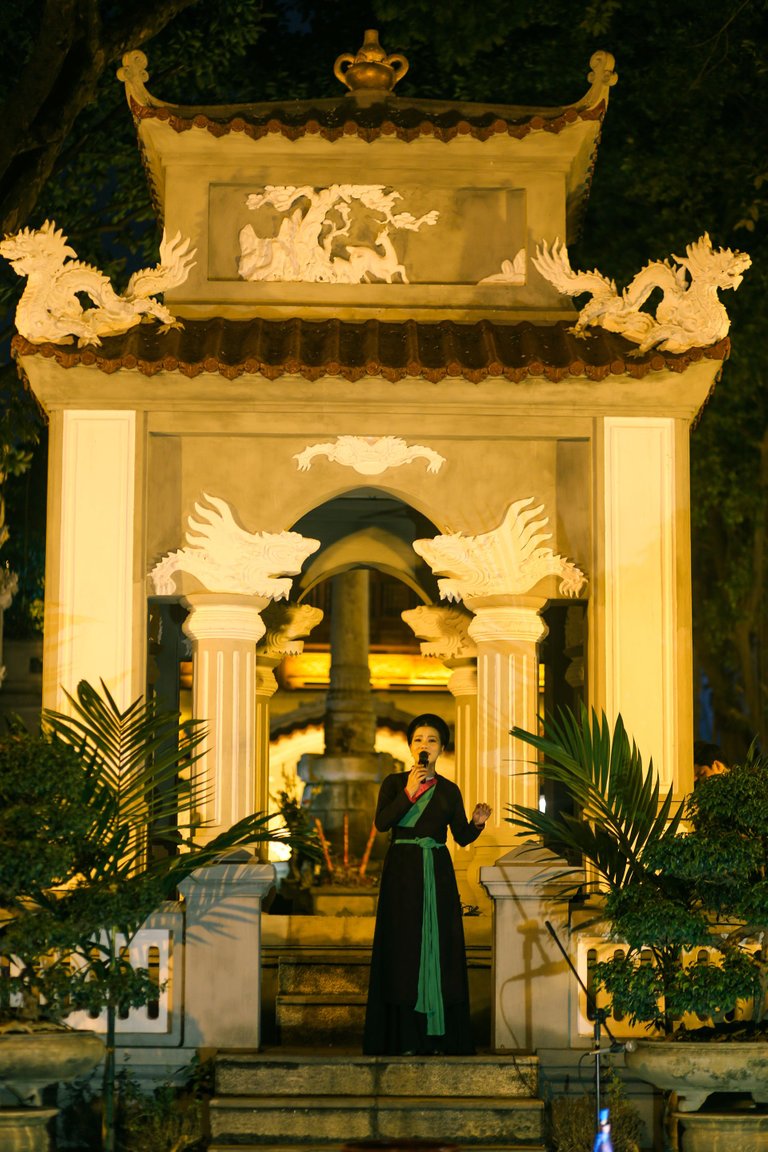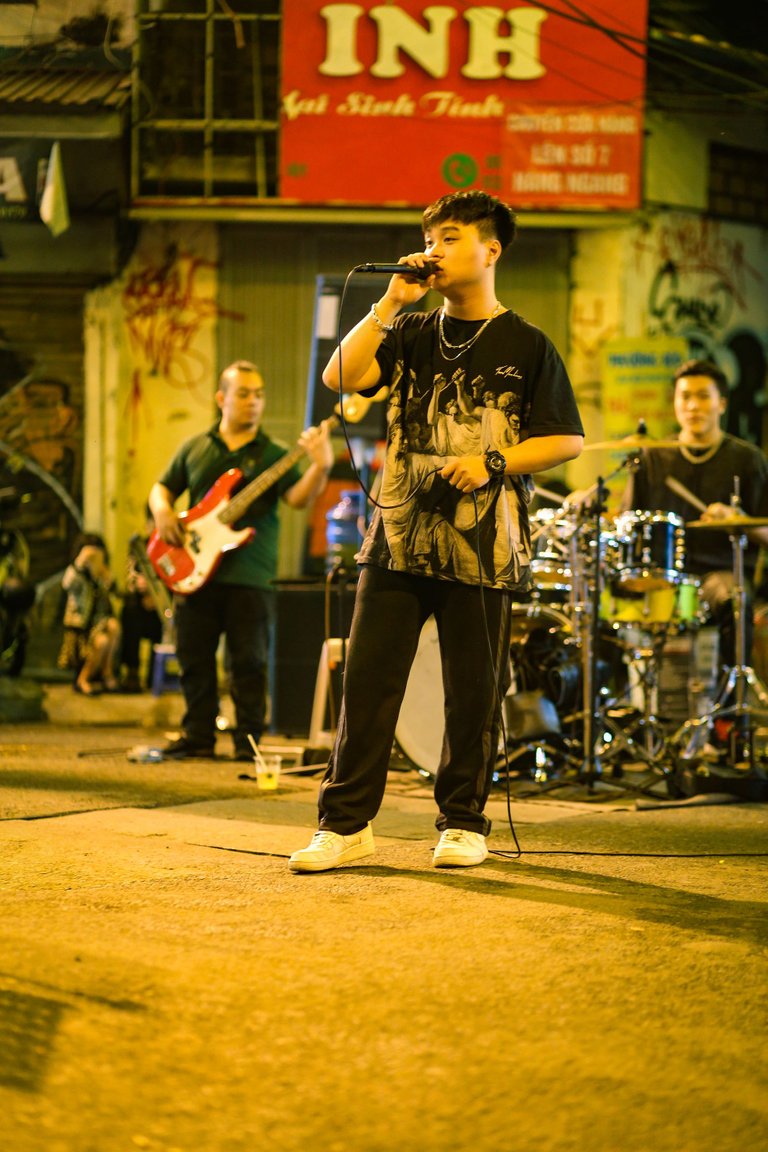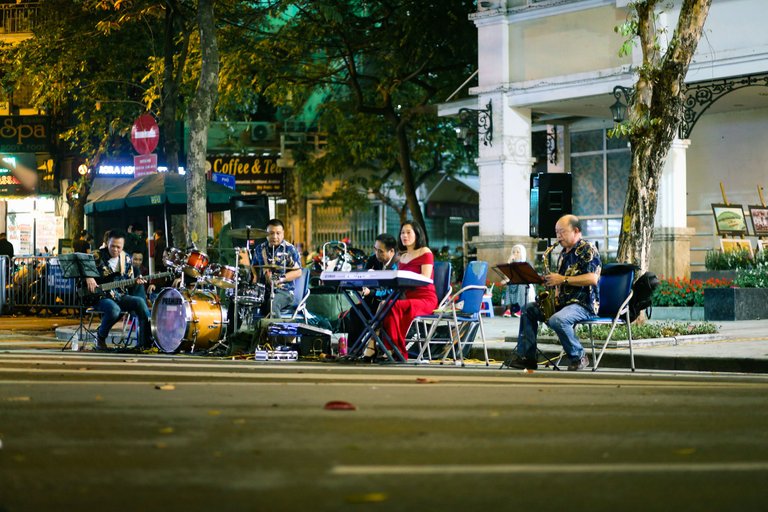 Free music performances are also easy to find on the streets.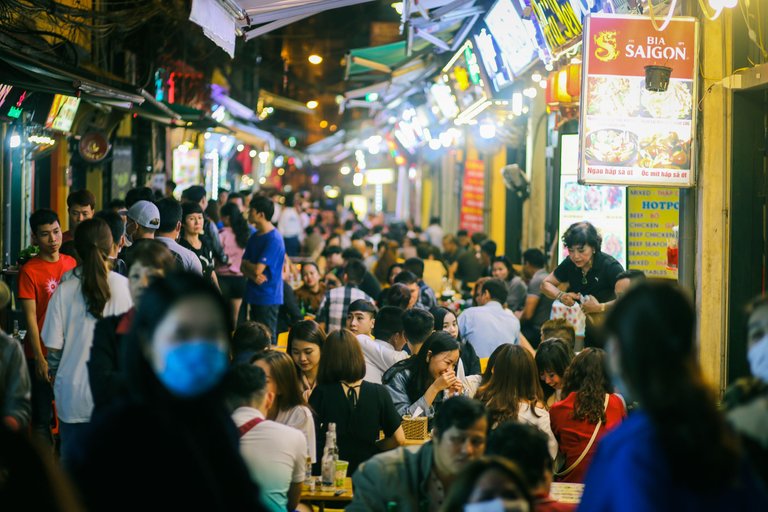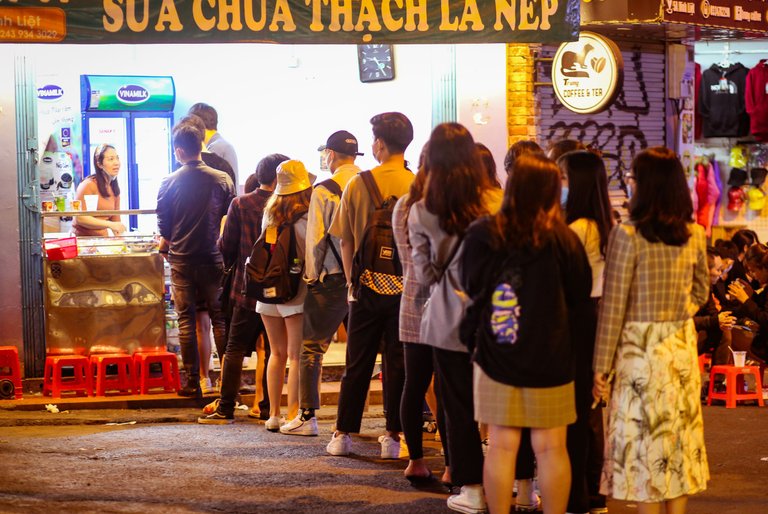 Cuisine activities are also bustling with a wide variety of options.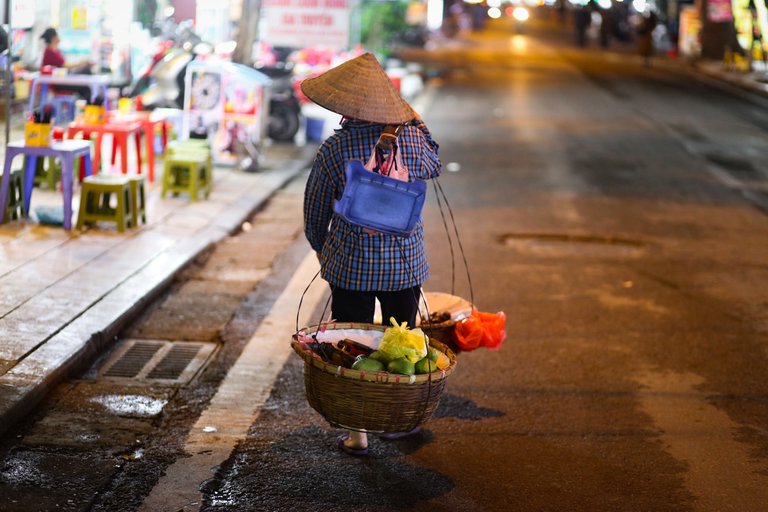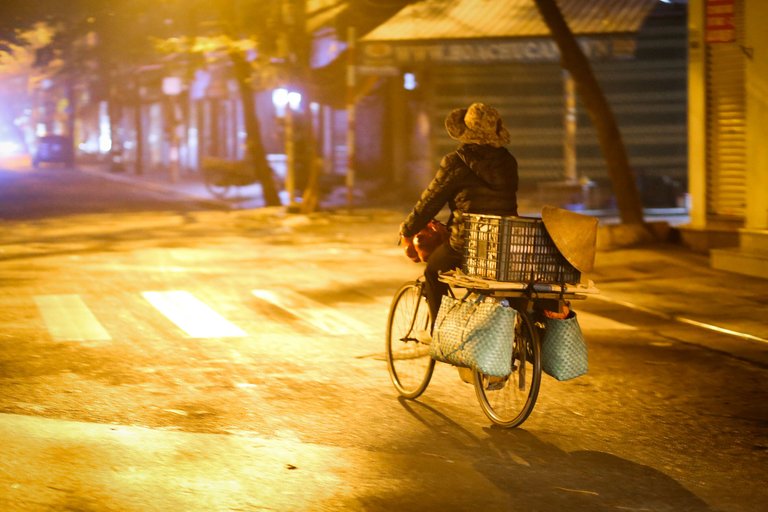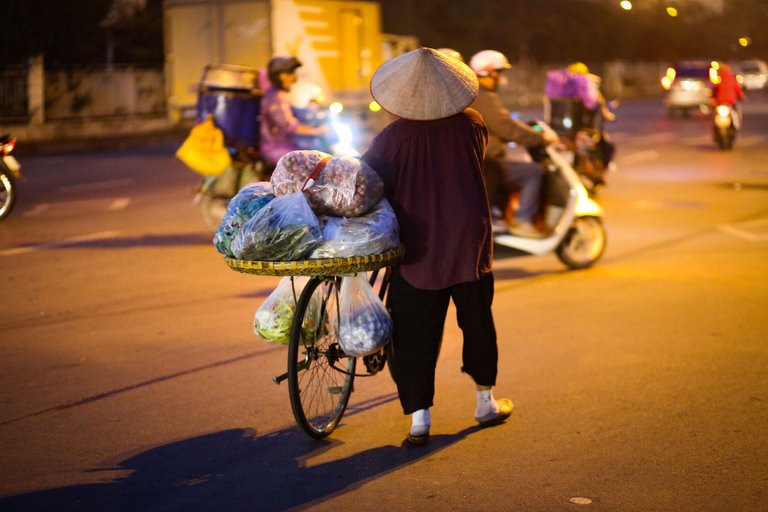 You can also easily find street vendors every where.
[//]:# (!pinmapple 21.034409 lat 105.850600 long d3scr)