Read this post on TravelFeed.io for the best experience
---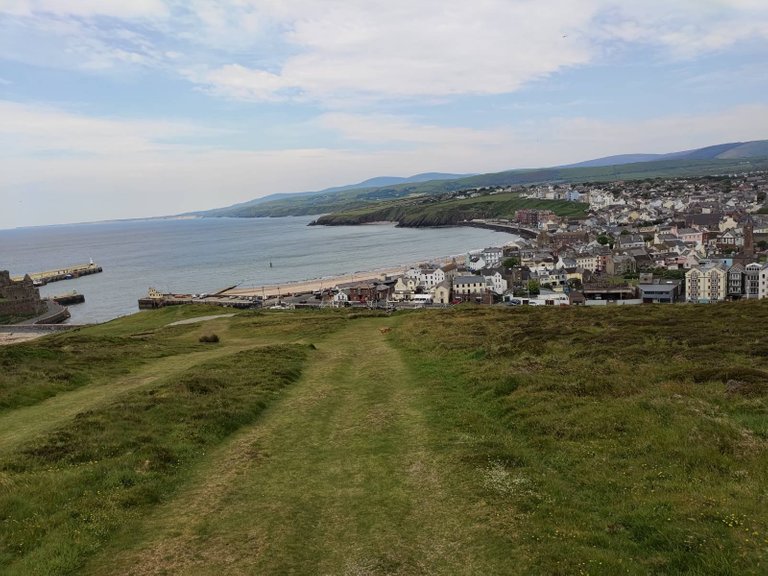 Biscuit in front of view of the town
Peel is the epitome of a forgotten place. I've mentioned it before, but between 1850 and 1970, the Isle of Man was one of the most popular tourist destinations in the world, and walking in the town you can feel that for yourself. There are still ice cream parlour and so many tourism-focused businesses that were just surviving, even before the Covid pandemic, as the island is long past its tourist hayday. On this beautiful and warm June day, there were barely a handful of people on the beach.

Peel far outdates that tourist period though, along with Castletown and some other towns on the island the medieval heritage is clear to see. Unless you have been playing Crusader Kings recently, you could be forgiven for being completely unaware of the Kingdom of the Isles, of which Mann was the capitol. It was a Viking kingdom of great importance in Europe at the turn of the first millennium. A Manx friend of mine noted the other day that had the Vikings not lost the Battle of Clontarf, which was not a sure thing, it is likely the Isle of Man would have come to rule Ireland as well, the coast of which can be seen from Peel castle on a clear sunny day as yesterday if your eyes are keen.

Peel today is still the second largest town in Isle of Man, and despite being past its hayday is still a very prosperous place. That is likely because of low tax and business friendliness, particularly for the e-gaming industry. On a bank holiday in summer, the town would likely be bustling again, with only domestic tourists this year and last.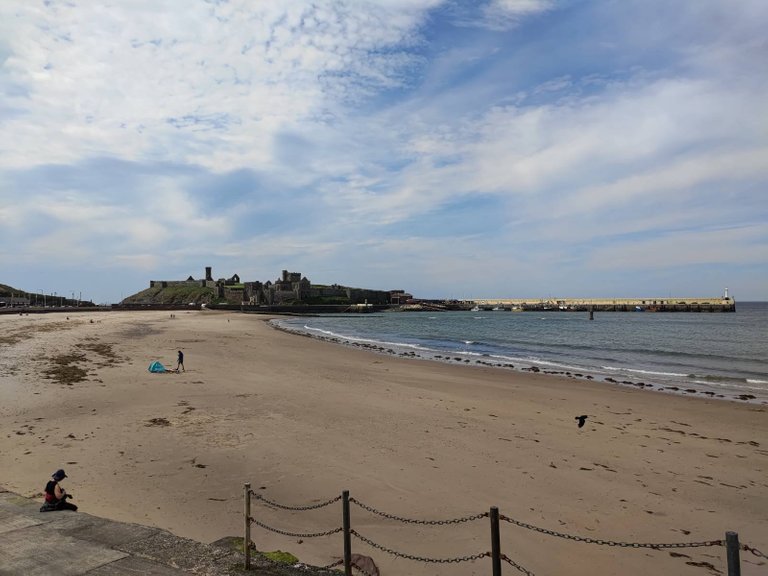 View of Peel beach, with Peel castle and pier in the background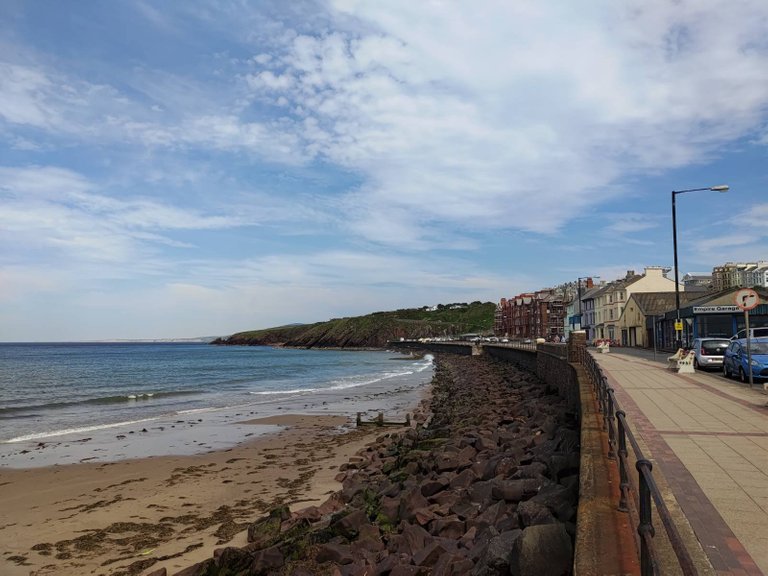 View of the Peninsula from the town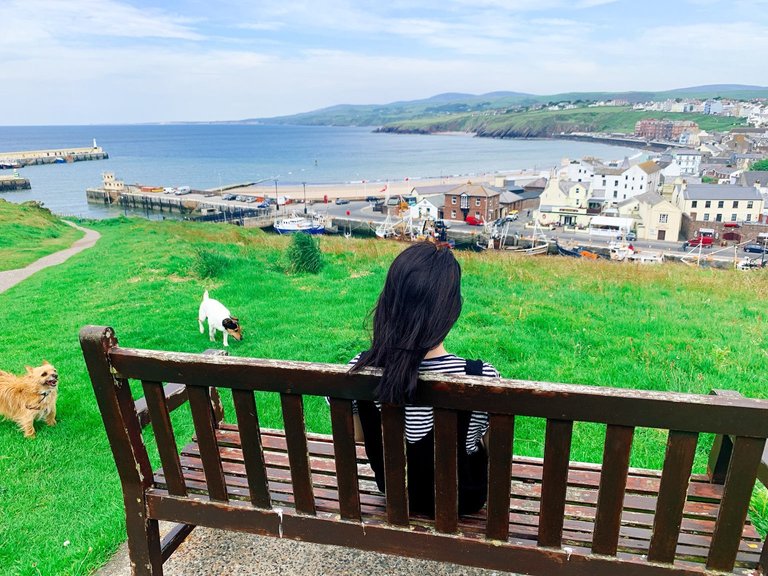 @yunnie sitting on bench, taken from hill above the town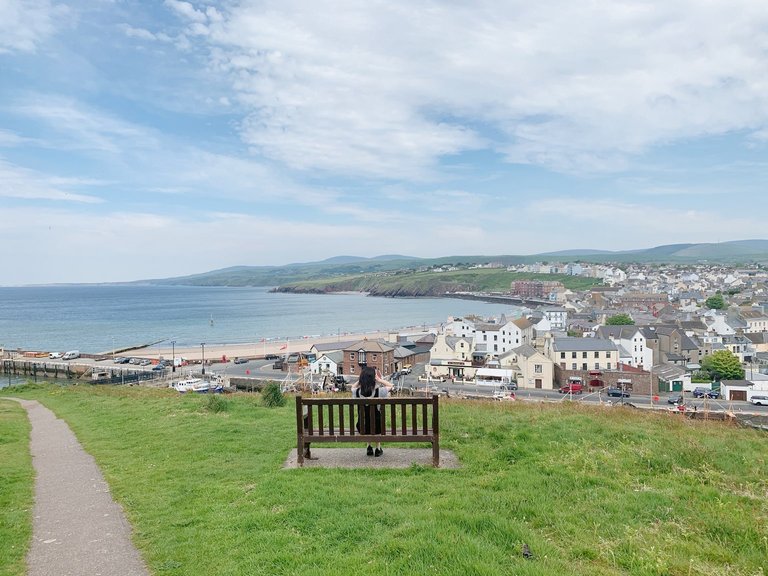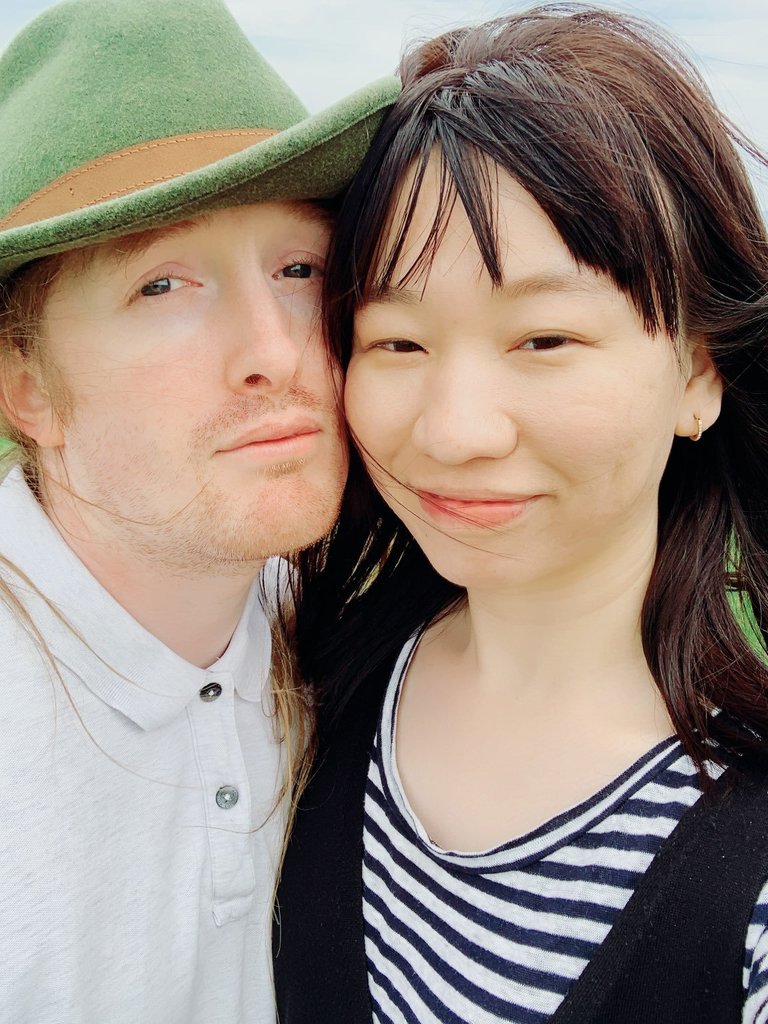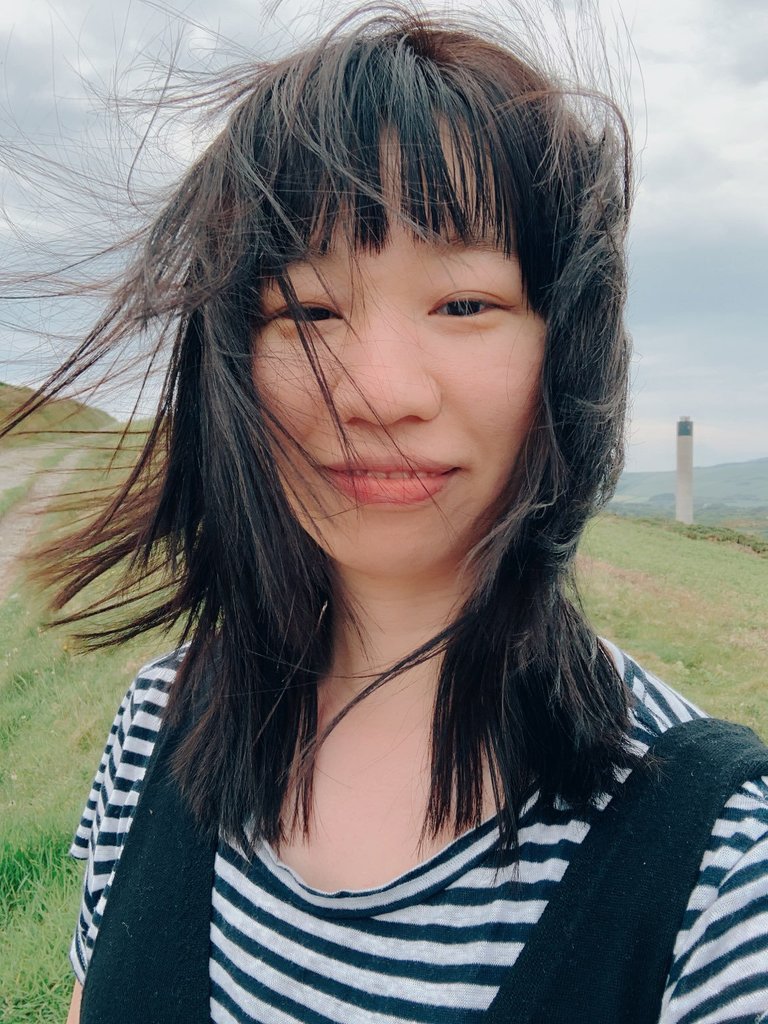 ---
View this post on TravelFeed for the best experience.