Have you been to Winchester?
There is so much to be said about this city. No one will benefit from a copy and paste from Wikipedia, and so many others have vast knowledge about this place.
Therefore, I will just share photos from my walk around the city! I was just wandering in each general direction so this is not a complete tour.
Starting to the east, the view point on St. Giles Hill has an illustration of what the town of Winchester might have looked like in the early years after the great depression.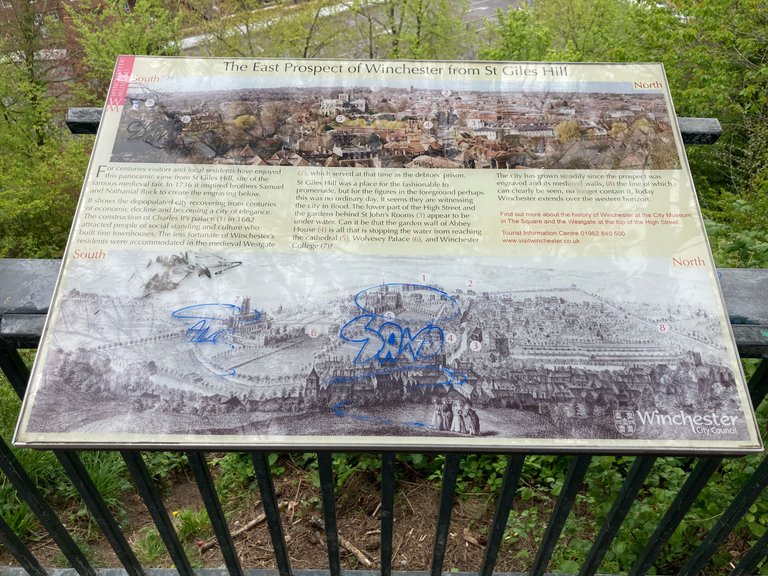 Here is a shot from high up:


From there, I walked south to be alongside the River Itchen (seen to the left in the image above) into a nature reserve. There are a few houses which line the river and have an idyllic view of the surrounding marsh lands.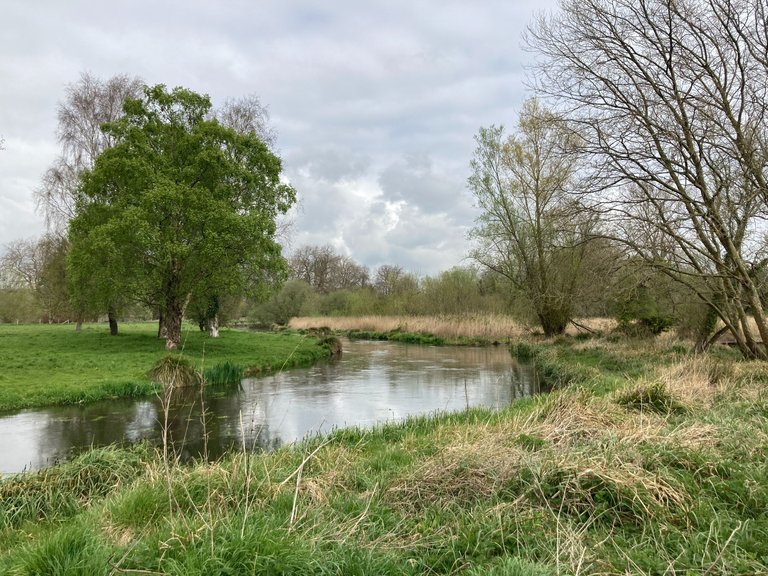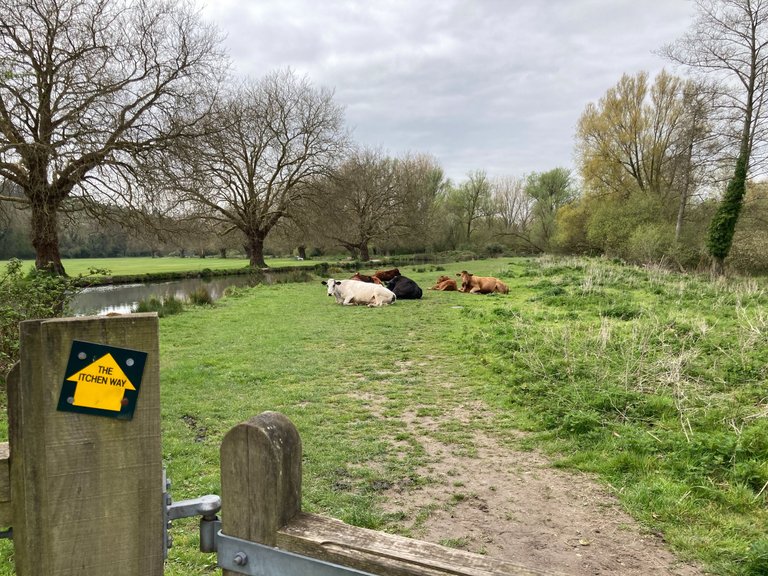 Walking through this almost untouched land is euphoric. Birds chirping away, water trickling through the streams, the smell of warm grass and straw filled the air as I walked through.
There are a few different routes one can take that all end up south near the St Cross area. I found my way to St Katherines hill to the south. This huge hill was once the site of an Iron Age fort and a 12th-century chapel.

I walked through the area of the city with Winchester College and Old Bishop's Palace. Back in the day, the bishops were very powerful and owned 100's of properties and acres of land between the city and London.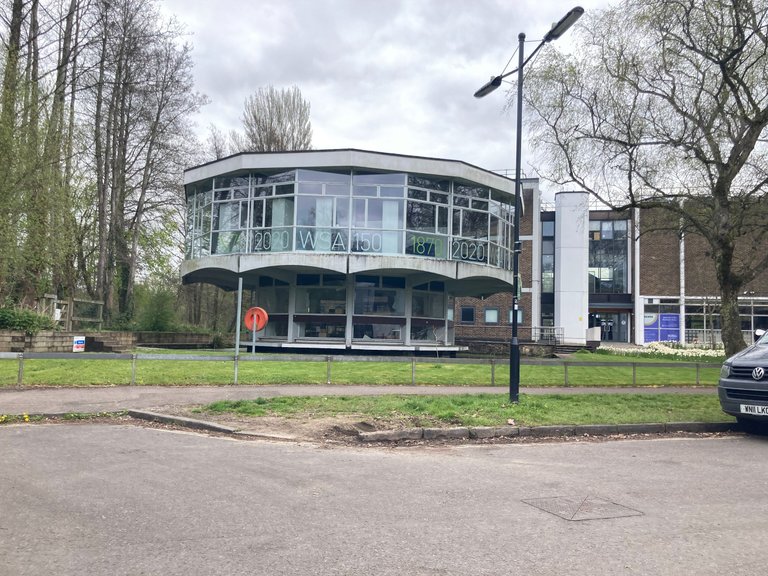 A very unique circular library at the School of Art.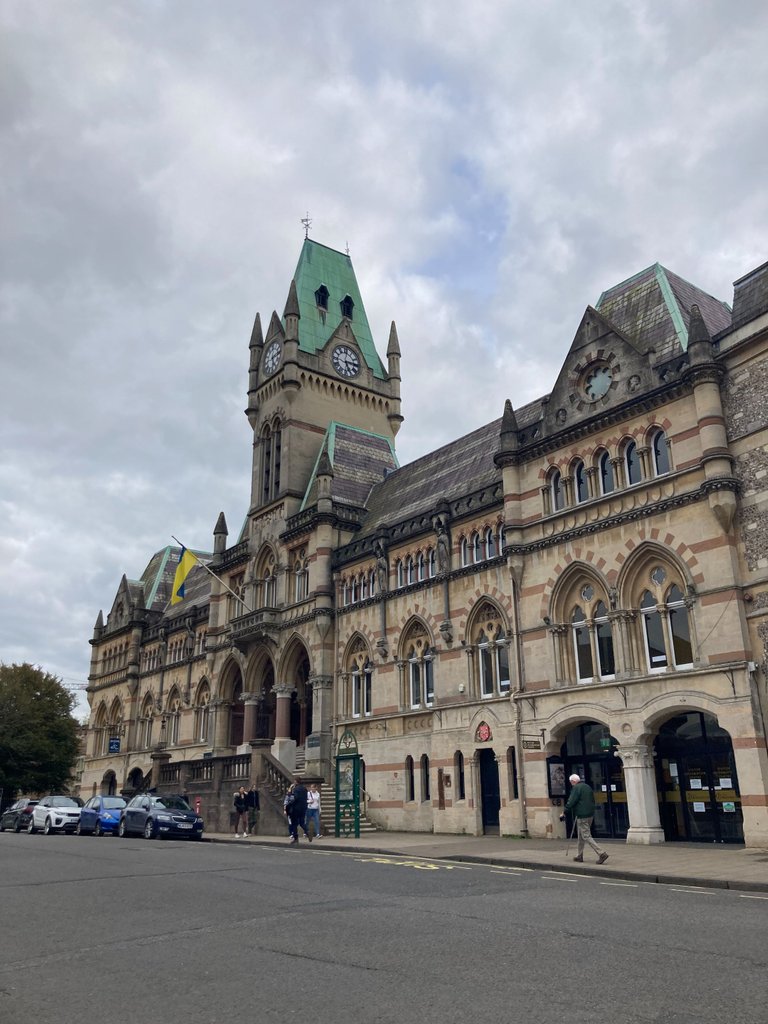 Guildhall Winchester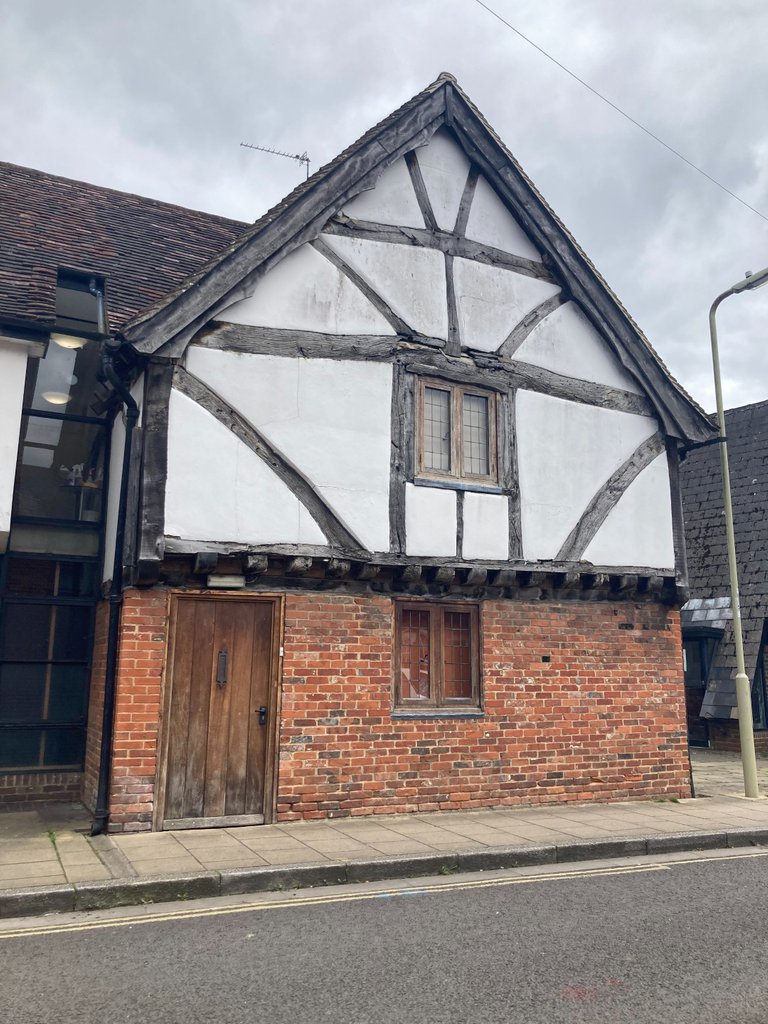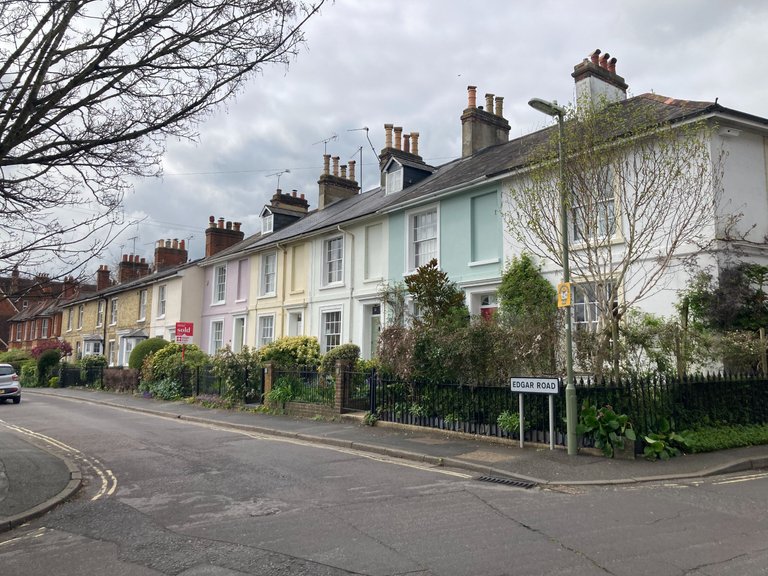 Eventually I made it to Oram's Arbour, a small park in the west. By this point my feet had taken a beating so I sat getting jealous of all the dog owners for a good amount of time. Tried to put the drone up but there was a lot of people out enjoying the sun so I left it for another day.
After the rest, I walked back into the city a little and then further north to North Walls Recreation Ground which is mainly a large open space with pitches marked up for rugby, football and cricket. There is a large wildlife reserve to the east of it. I had to pick and chose when I flew the drone to avoid disruption as much as possible.
Where I started in St. Giles Hill can be seen to the left of the image below: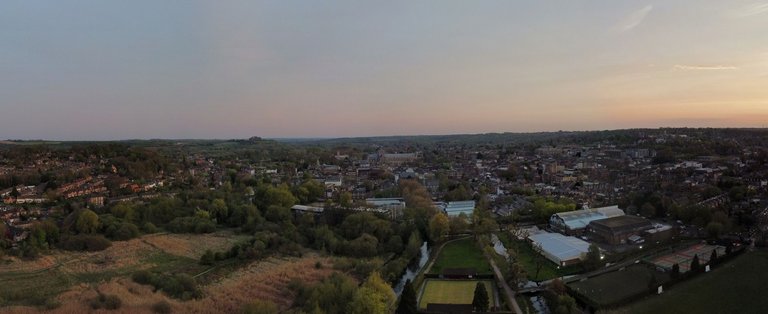 There is so much history here that even a weekend might not be enough time to explore everywhere!
Take care.
---
View on Ecency here:
https://ecency.com/@bombaycrypto