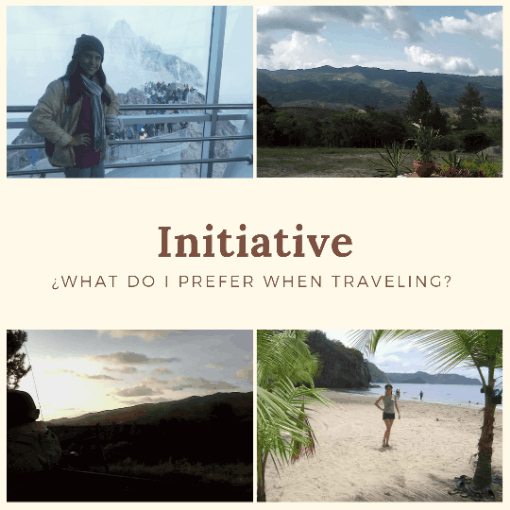 ¡Hola nuevamente mis queridos amigos de Hive! Una de las cosas que más disfruto es cuando viajo, conocer lugares nuevos es súper increíble. Pero hay unas cosas que debemos pensar antes de realizar un viaje y es pensar en que prefeririamos disfrutar en el momento: ¿Me gusta la playa o la montaña? ¿Comer afuera o llevar mi comida? Así que por eso, al ver esta iniciativa en el perfil de @fariasros quise animarme a hacerla. Aunque tengo que agradecer a @mili2801 por crear esta iniciativa que ha resultado tan entretenida aqui pueden ver su publicación
¡Así que empecemos!
Hello again my dear Hive friends! One of the things I enjoy the most is when I travel, getting to know new places is amazing. But there are some things we should think about before taking a trip and that is to think about what we would prefer to enjoy at the moment: Do I like the beach or the mountains? Eat out or take my food with me? So, when I saw this initiative in @fariasros profile I wanted to encourage myself to do it. Although I have to thank @mili2801 for creating this initiative that has turned out to be so entertaining here you can check out her post
So let's get started!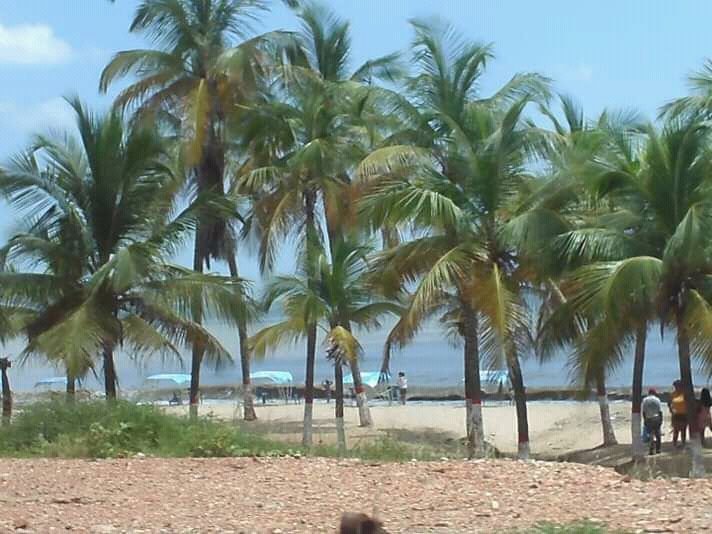 1 ) Preferencia personal ¿montaña o playa?
Personal preference: mountain or beach?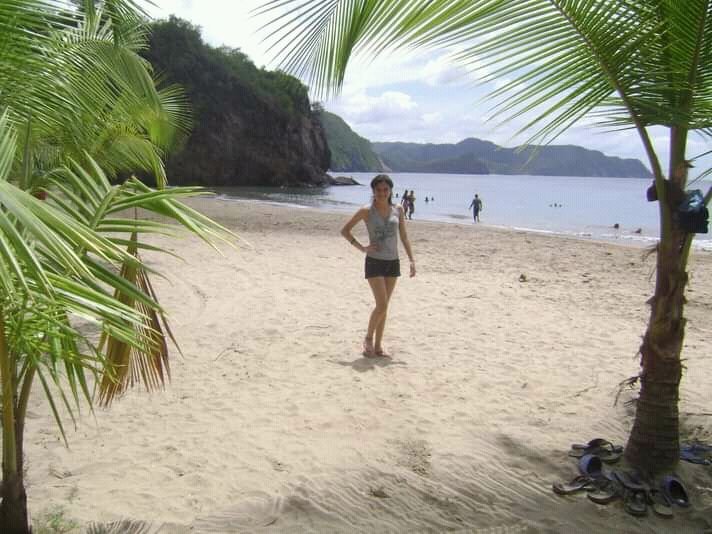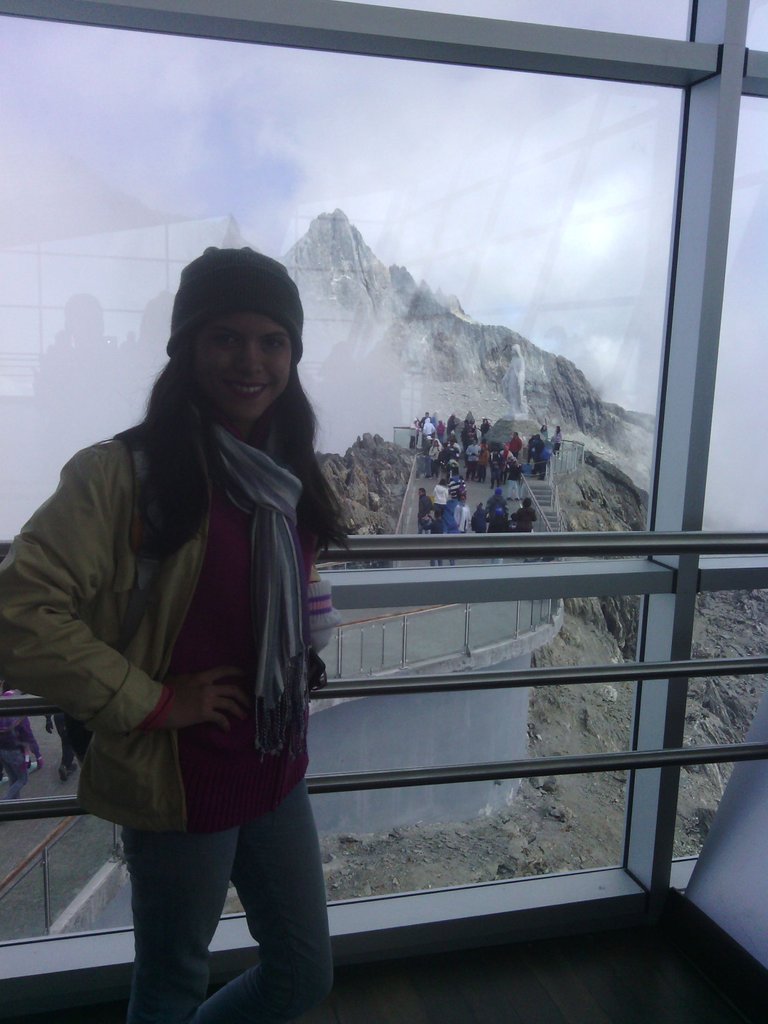 La verdad es que disfruto de ambos ambientes, he estado tanto en la playa como en la montaña. Si me dijeran para ir a uno de esos dos yo con gusto me animaría. La montaña es un increíble por su variedad de paisajes y clima, y si tienes planificado una serie de actividades para llevar a cabo en la estadía es mucho más entretenido. La playa también es magnífica por las sensaciones que da el estar dentro del mar, los lindos momentos que se pasan en familia o amigos, además de que te vas con un lindo bronceado jaja. De verdad no puedo elegir, ambas las disfruto mucho, así que diré que prefiero las dos jajaja
The truth is that I enjoy both environments, I have been to both the beach and the mountains. If you told me to go to one of those two I would gladly go for it. The mountain is incredible for its variety of landscapes and climate, and if you have planned a series of activities to carry out during your stay, it is much more entertaining. The beach is also magnificent for the sensations of being in the sea, the beautiful moments spent with family or friends, plus you leave with a nice tan haha. I really can't choose, I really enjoy both, so I will say that I prefer both hahaha.
2 ) ¿Disfrutar con familia o amigos?
Enjoy with family or friends?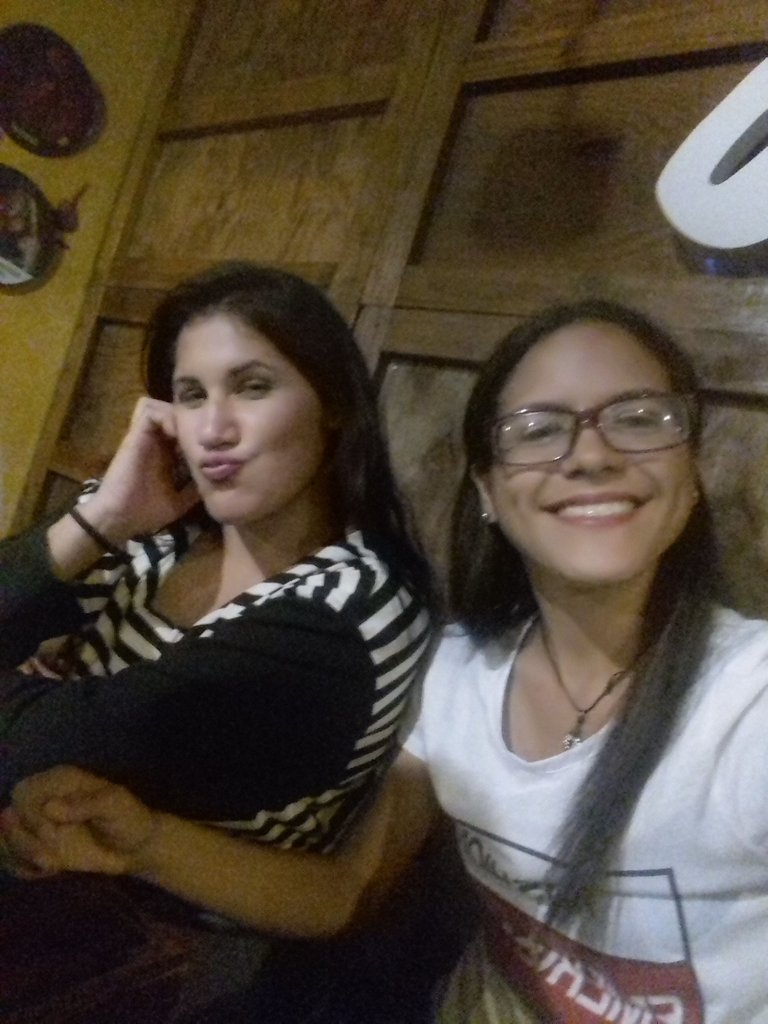 No se molesten conmigo pero lo haré otra vez jaja elijo las dos, mi mamá y yo somos muy unidas y disfrutamos muchísimo de nuestros viajes juntas, aunque tenemos rato que no hacemos un gran viaje, he disfrutado mucho de esos momentos con ella. También disfruto el viaje con amigos, yo nunca había viajado sola hasta que lo hice por primera vez con la universidad y fue una gran y maravillosa experiencia viajar con tus amigos, se pasan muchos momentos de locura jajaja otra experiencia fue cuando viajé con mi mejor amiga y mi grupo de tesis con la intensión de hacer nuestro proyecto sobre un lugar turístico de nuestro estado y apesar de que hubo ocasiones dónde algunas cosas se volvieron un poco estresantes porque estábamos más que todo trabajando, hicimos nuestros momentos de pausas para disfrutar y fue algo maravilloso. Ambas experiencias se disfrutan la verdad así que aquí tampoco soy capaz de elegir solo una jajaja
Don't get mad at me but I will do it again haha I choose both, my mom and I are very close and we enjoy a lot our trips together, even though we haven't done a big trip for a while, I have enjoyed a lot those moments with her. I also enjoy traveling with friends, I had never traveled alone until I did it for the first time with the university and it was a great and wonderful experience to travel with your friends, you spend many crazy moments hahaha another experience was when I traveled with my best friend and my thesis group with the intention of doing our project on a tourist place in our state and although there were times where some things became a little stressful because we were mostly working, we made our moments of pauses to enjoy and it was wonderful. Both experiences are really enjoyable so I am not able to choose just one here either hahaha.
3 ) ¿Comprar comida o llevarla desde casa?
Buy food or bring it from home?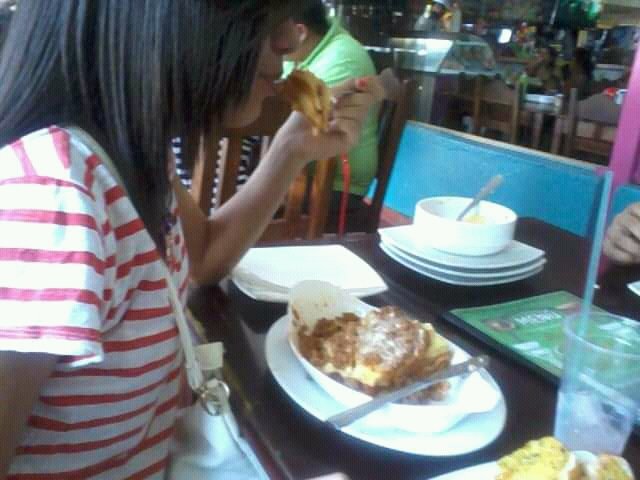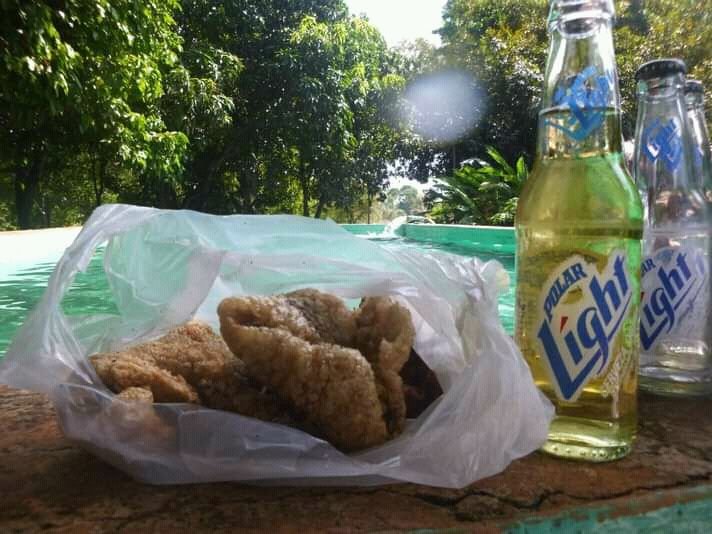 A veces es preferible llevar tus propias cosas con el fin de minimizar un poco los gastos, aunque también se disfruta mucho comer afuera: no hay nada como una agradable cena después de un día lleno de actividades o también disfrutar de hacer un rico almuerzo junto a tus compañeros de viaje mientras echan bromas y se divierten un rato. Todo depende siempre del presupuesto que se tenga en el momento de viajar pero yo preferiría comer afuera y gozar de la gastronomía del lugar hacia donde he ido.
Sometimes it is preferable to bring your own things in order to minimize expenses a bit, although eating out is also very enjoyable: there is nothing like a nice dinner after a day full of activities or enjoying a nice lunch with your travel companions while they joke around and have fun for a while. Everything always depends on the budget you have at the time of traveling but I would prefer to eat out and enjoy the gastronomy of the place where I have gone.
4 ) ¿Amanecer o atardecer?
Sunrise or sunset?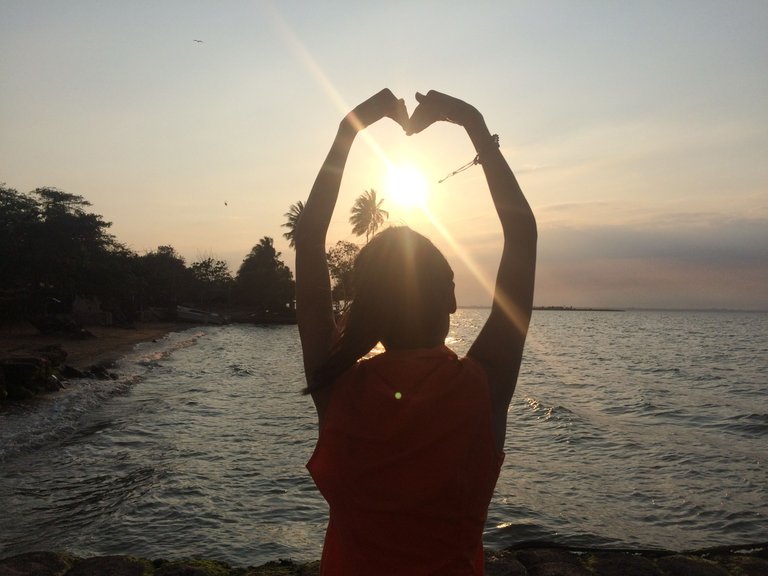 Atardecer definitivamente. Primero porque no soy una persona madrugadora jaja, está pregunta me hizo recordar cuando intentamos varias veces grabar un amanecer para nuestra tesis turística pero quedábamos tan cansados de los recorridos que el amanecer nos pasaba por encima jaja y segundo porque no hay nada como observar en un lugar tranquilo el fin del día con un hermoso y colorido atardecer. Amo mucho observar la caída del sol, por lo tanto elijo el atardecer.
Sunset definitely. First because I am not a morning person haha, this question made me remember when we tried several times to record a sunrise for our tourist thesis but we were so tired from the tours that the sunrise passed over us haha and second because there is nothing like watching in a quiet place the end of the day with a beautiful and colorful sunset. I love to watch the sunset, so I choose the sunset.
5 ) ¿Playa o montaña predilecta?
Favorite beach or mountain?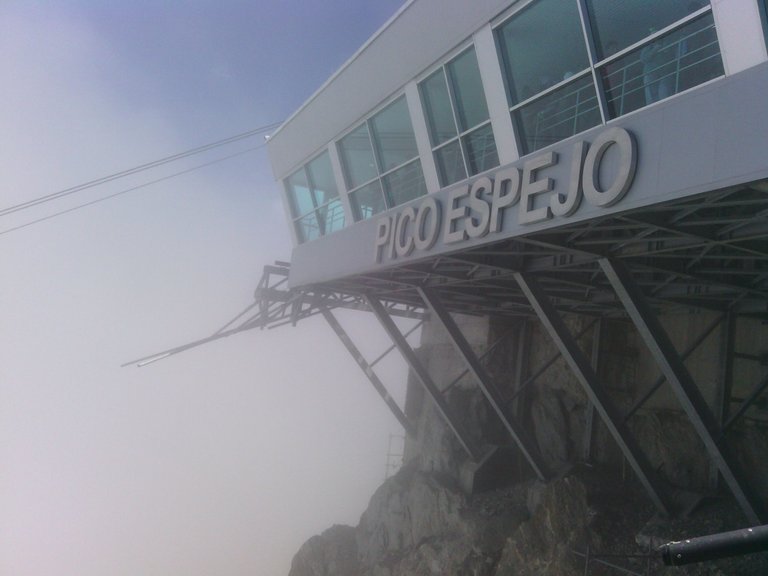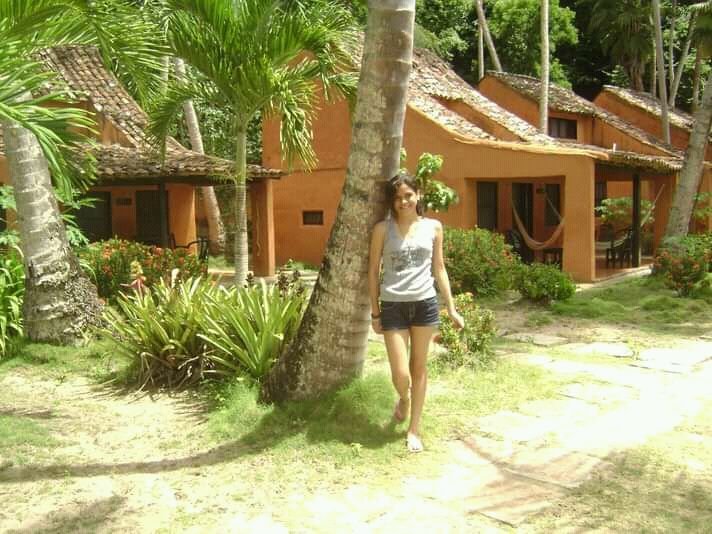 ¿Puedo elegir las dos nuevamente? ¿Si puedo? Bueno, lo haré jaja mencionaré dos, las playas que más he disfrutado han sido las del estado Sucre, en Río Caribe son hermosas como la de playa Medina dónde también puedes quedarte en su agradable posada si así lo deseas y ni hablar de las playas de Puerto la Cruz, son increíbles, son las playas que más he disfrutado, ademas que son las que más he visitado. Y por otro lado, no sé si cuente cómo montaña pero recorrer el Ávila en el Distrito Capital y la montaña dónde está el Pico el Águila en el estado Mérida en Venezuela, allí subí con el teleférico y déjenme decirles que esa es experiencia fue hermosa, la niebla te rodea pero cuando finalmente emerges de ella puedes ver el paisaje más bello y casi que angelical. Definitivamente esos son mis lugares predilectos.
Can I choose both again, if I can? Well, I will haha I will mention two, the beaches that I have enjoyed the most have been the ones in Sucre state, in Rio Caribe they are beautiful like Medina beach where you can also stay in their nice inn if you wish and not to mention the beaches of Puerto la Cruz, they are incredible, they are the beaches I have enjoyed the most, besides they are the ones I have visited the most. And on the other hand, I don't know if it counts as a mountain, but I went up the Avila in the Capital District and the mountain where the Pico el Aguila is in the state of Merida in Venezuela, I went up there with the cable car and let me tell you that it was a beautiful experience, the fog surrounds you but when you finally emerge from it you can see the most beautiful and almost angelic landscape. Those are definitely my favorite places.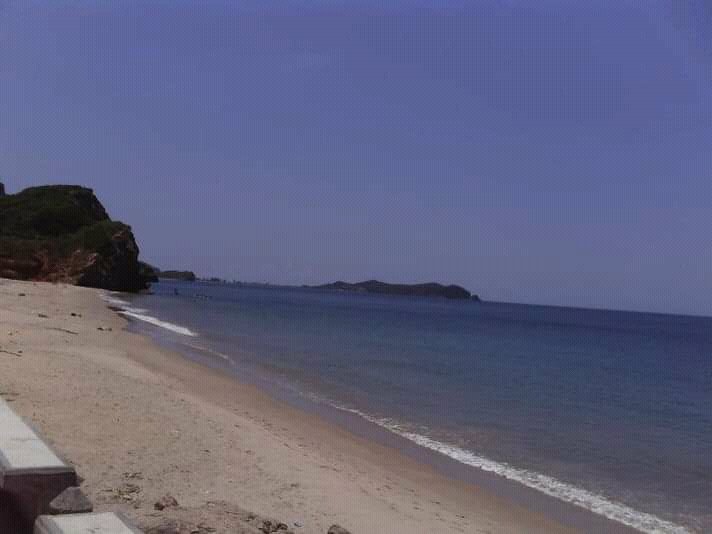 Muchísimas gracias por leerme, espero les haya gustado la publicación, espero ver la versión de ustedes. Nos vemos en el próximo post 💜
Thank you so much for reading me, I hope you liked the post, I look forward to seeing your version. See you in the next post 💜.

Las fotografías son de mi autoría.
Las imágenes fueron editadas con Canva
La traducción a ingles fue gracias a Deelp
The photographs are of my authorship.
The images were edited with Canva.
The english translation was thanks to Deelp