Welcome to Tondol Beach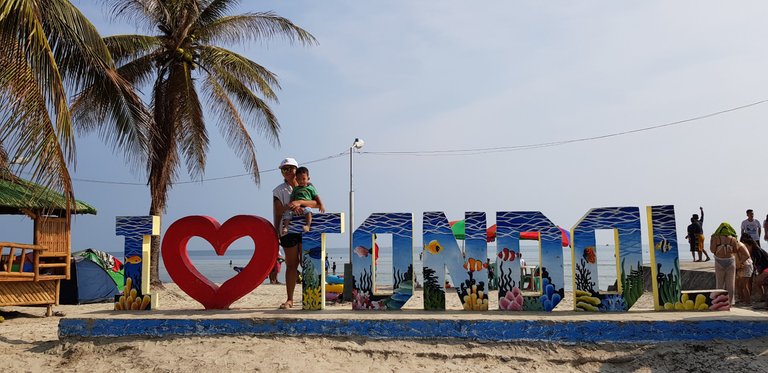 Prologue
My beloved country, The Philippines comprises more than 7,000 islands, it is home to some of the world-famous beaches. With more than 7000 islands The Philippines ranks seventh in the world, Sweden has the most islands with more than 220,000 islands.
Islands come hand in hand with beaches, with that said, The Philippines has more than enough beautiful beaches for someone to visit, Tondol Beach is one of them.
The beach's sand is very fine and has a creamy-white color and you can go far away from the shore because of its very shallow water.
To be honest, I never knew that I could find a beach with very fine sand on the island of Luzon in my country other than those in Palawan (El Nido and Coron), Aklan (Boracay), Ilocos (Saud and Blue Lagoon).
That's not all, I am only talking about the island of Luzon, not to mention the islands that are part of Visayas and Mindanao. So turn on your computer and Google the most beautiful beaches that can be found in The Philippines.
The Travel
As always this travel is again an unplanned one. It was the month of March in 2018 when one of my elder sisters called me and she said "It's Holy Week next week, want to go to a beach?", and the rest is history.
But before we actually went to the beach of Tondol we have to stop by a relative's house in Bolinao for a night stay then head on to the bench the next morning.
We started our travel at 3:00 A.M. in the morning just to avoid the scorching heat of the sun and because the travel will take about more than four hours. And at about 6:00 A.M. we felt hungry so we stopped by to the most famous fast-food chain in The Philippines, Jollibee (arguably the only fast-food chain that McDonald's can't beat).
We're hungry, so we stopped by at Jollibee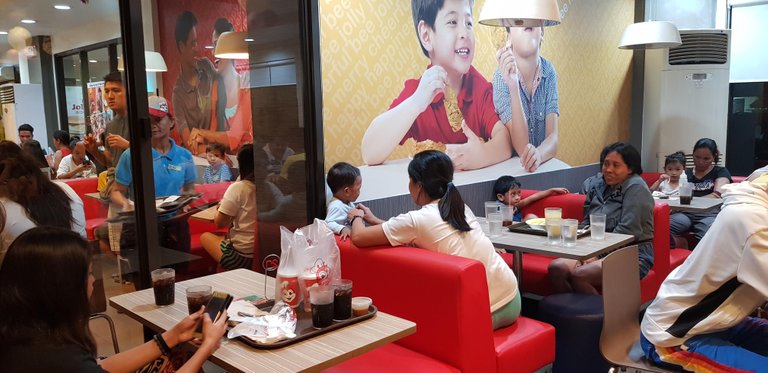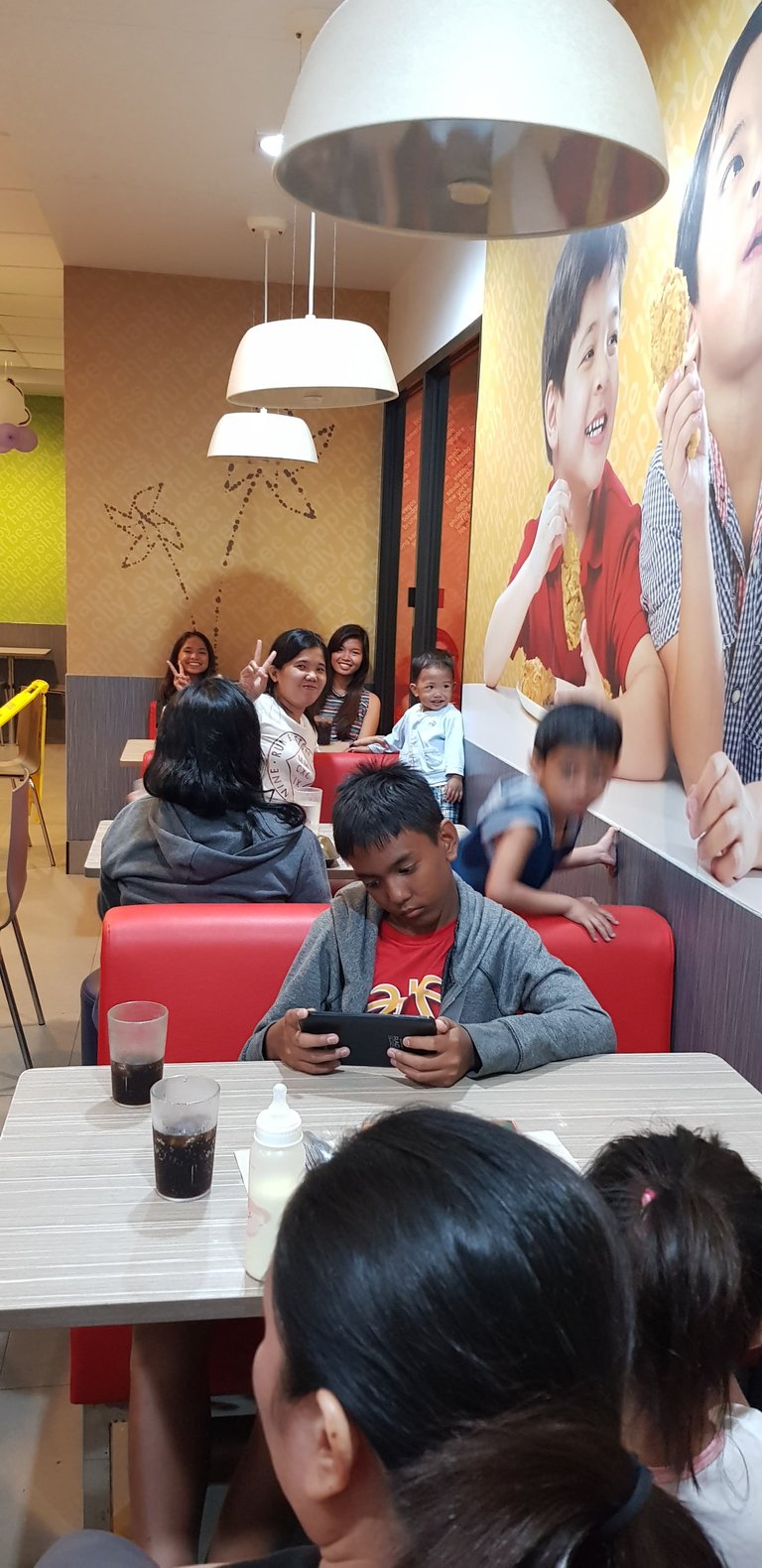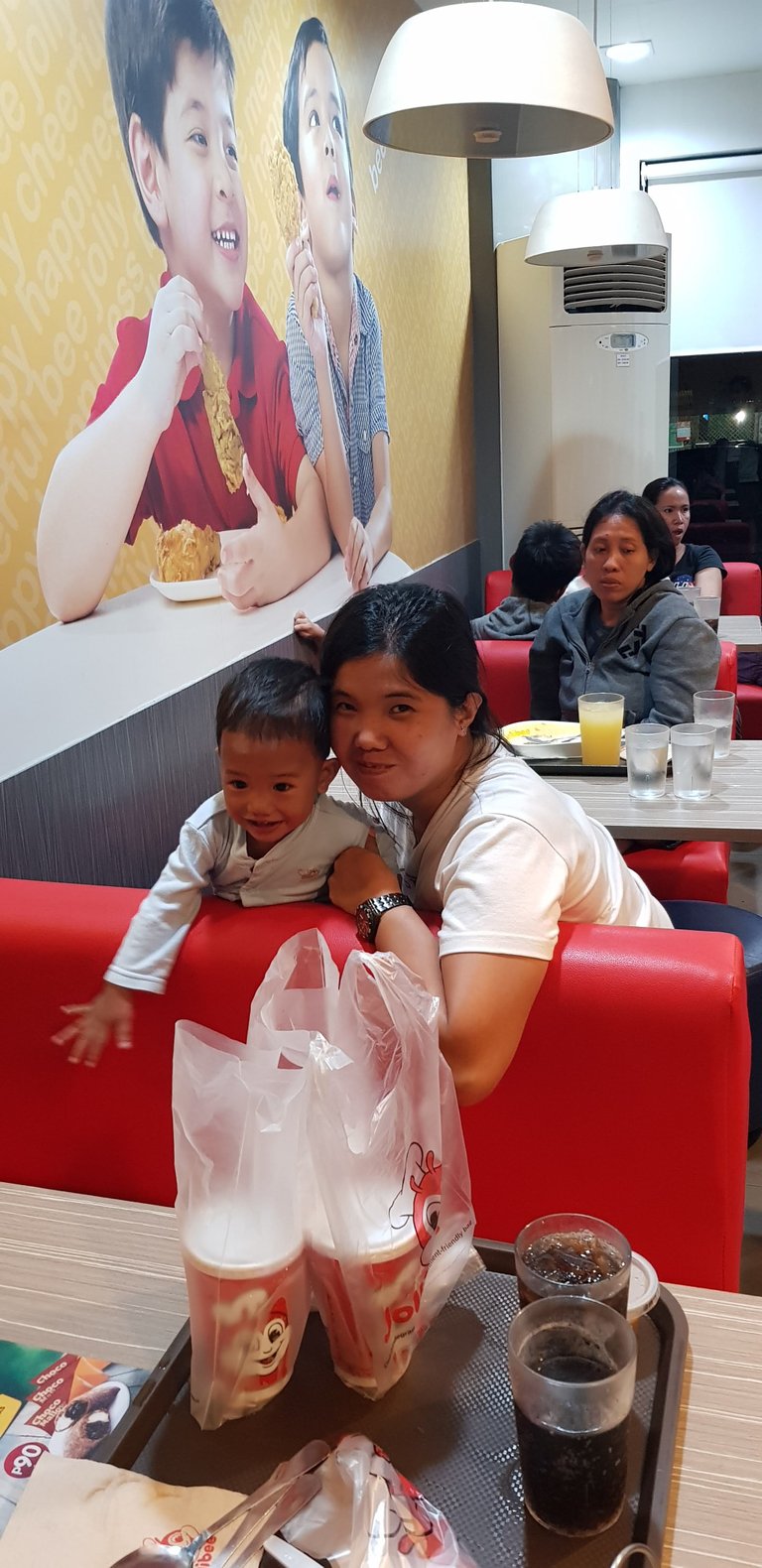 After eating breakfast at Jollibee we took some food out and then continued our travel.
Our travel took longer than expected since we agreed to drive safely than faster. And then at about 11:00 A.M. in the morning we finally arrived at the house of our relatives.
As we arrived at our relative's house we took a walk to a shore close to the house to breathe some fresh air and then some colorful boats greeted us from afar.
Colorful boats in Bolinao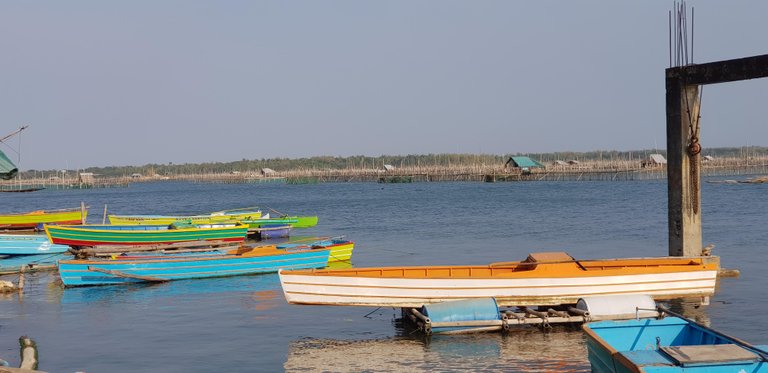 A nipa hut and colorful boats in Bolinao

As we are walking at the shore we felt hungry again so we decided to buy some seafood that we saw being for sale on the shore.
We've been longing for really true fresh crabs so we bought some fresh crabs steamed it and it's lunchtime.
Buying seafood directly from the shore and directly from the fisherman that caught it is the best that you can experience when you are to visit a beach aside from swimming.
Some crabs and fish we bought for lunch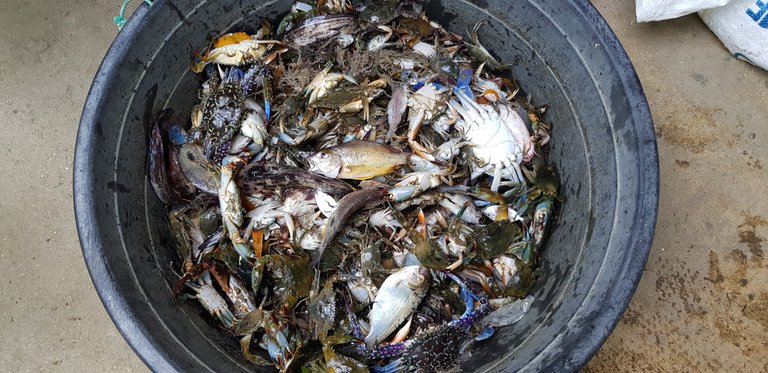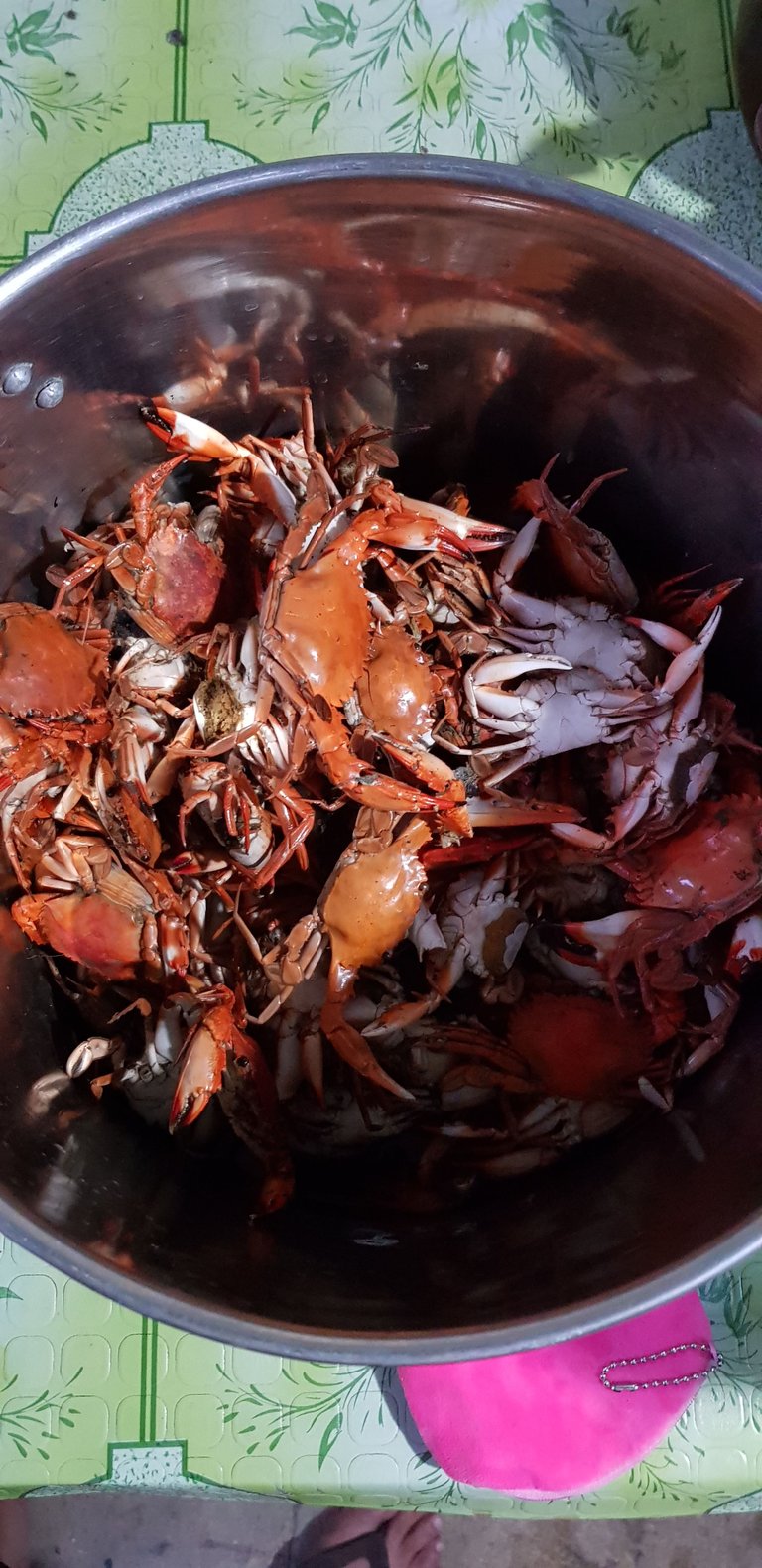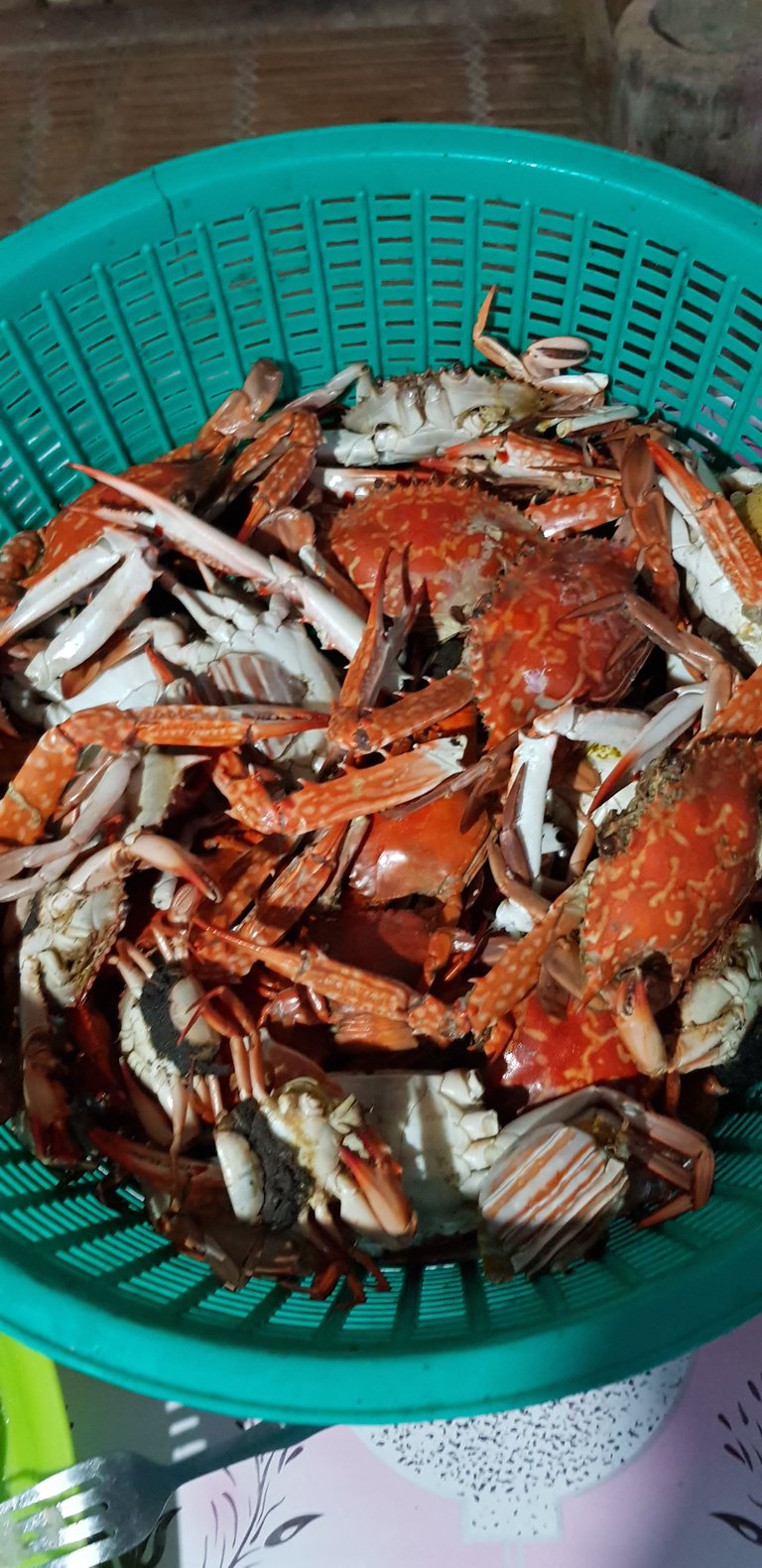 After eating lunch we rested as the day pass by. As the night approaches, we again took a walk at the shore and wait for the night to fall.
Luckily, we witnessed a romantic sunset at the shore of Bolinao. Many people said that sunset at the beach is one of the best a beachgoer can see.
I did feel some romantic vibe while watching the sunset and we waited for the night to fall while watching it. Watching the sunset at a beach's shore coupled with a cool breeze coming from the ocean is indeed a wonderful experience.
And the night fell, we slept early because the next morning it is time to go to Tondol Beach.
Here's a look at the sunset at Bolinao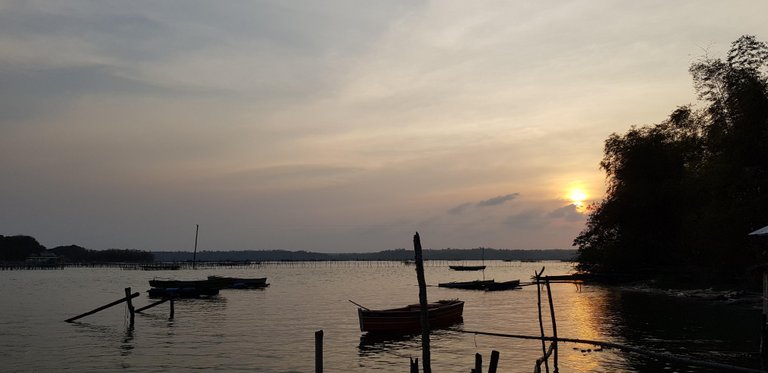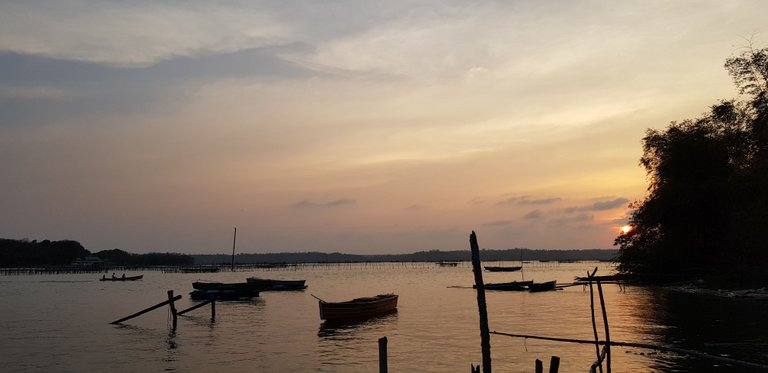 After waking up the next morning we quickly cooked our breakfast and prepared ourselves and the kids.
We made quick work of cooking our food and preparing and the next time we knew we are already at Tondol Beach.
Tondol Beach is located in Anda, a fifteen minutes drive from Bolinao where we spent our first night at Pangasinan.
While near the entrance of the beach we were greeted by a colorful "I Love Tondol" structure, so we took our smartphone out and took our turn to take some photos.
My wife and my son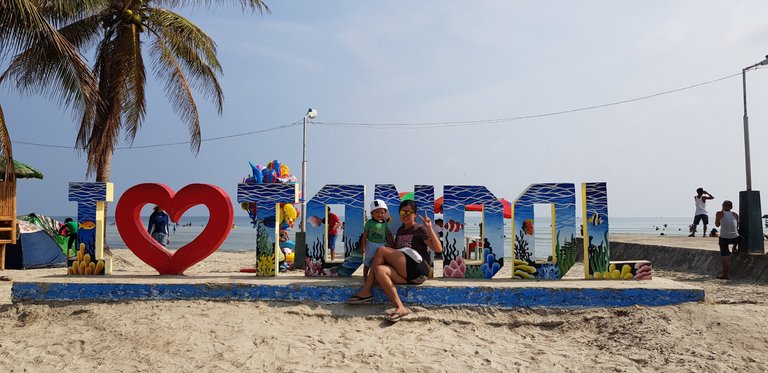 Me and my son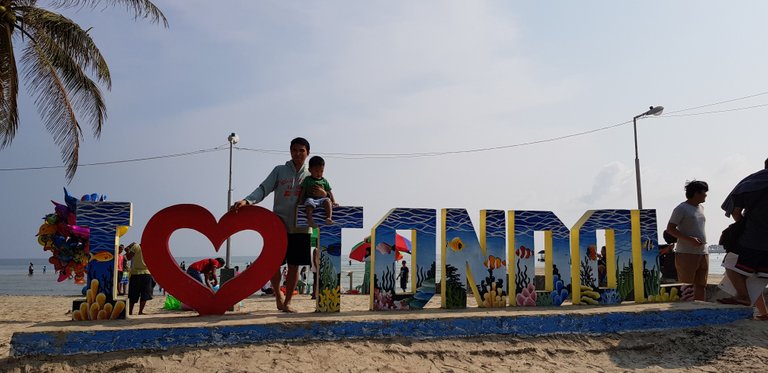 After taking some photos we drove again for about a minute to find a cottage to stay.
While driving I noticed that the beach is somewhat covered in a thin fog from afar.
A hardly noticeable foggy morning view of Tondol Beach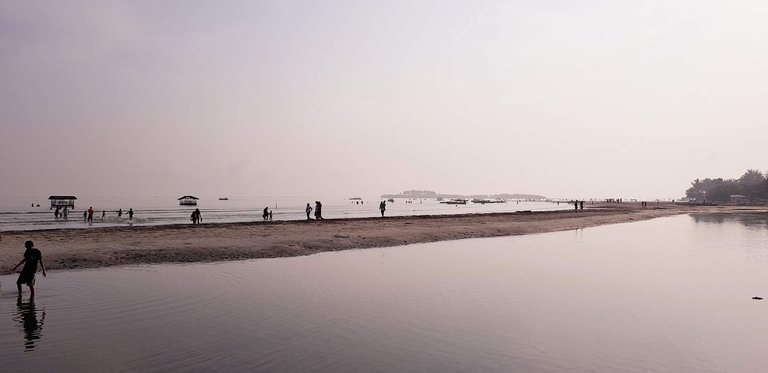 After finding a cottage to stay my wife decided to soak in the seawater so I accompanied her while it isn't hot.
Me and my wife in the background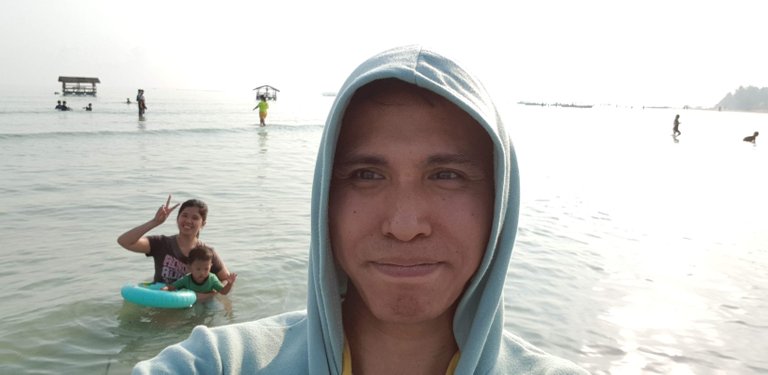 It is about 7:00 A.M. now and tourists are started to arrive at the beach. I took some pep walk to see how the beach really looks like.
Some tourists from afar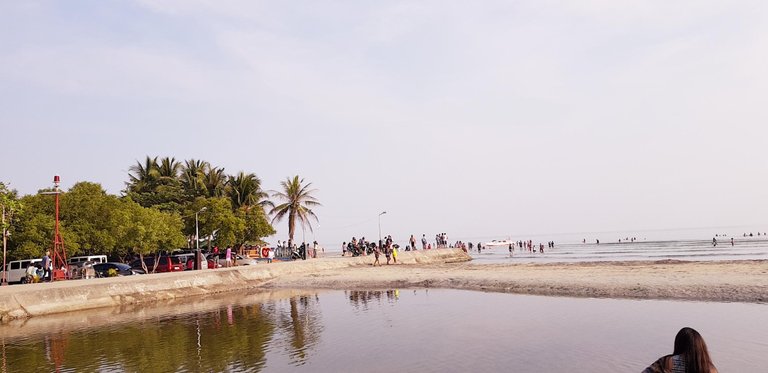 The water at the shore is very shallow you can even wander at about one hundred meters away from the shore without the water getting deep as high as your waist.
A very shallow shore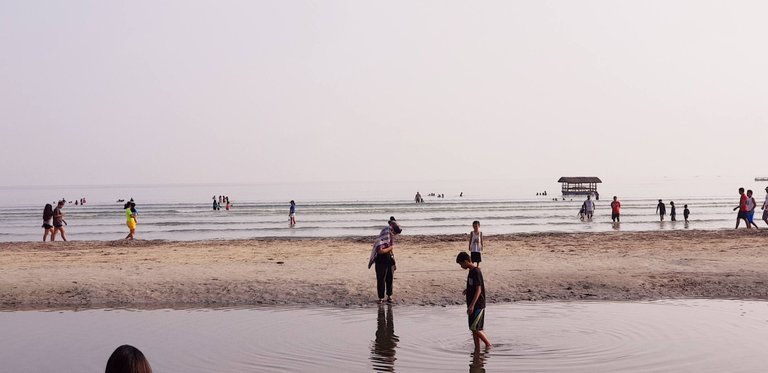 After walking a couple of minutes my wife wave at me from afar signaling that I come over and take a photo of them. I obliged and I took a photo of them, adorable.
A two sons and my wife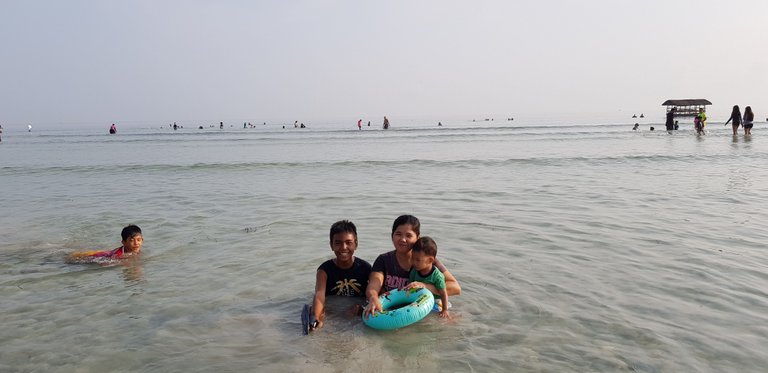 Then I resumed my walk until I am at the other end of the beach where tourists are more frequently seen with their family. I started to feel the heat of the sun so I decided to go back to spend the time with my family swimming.
The other end of the beach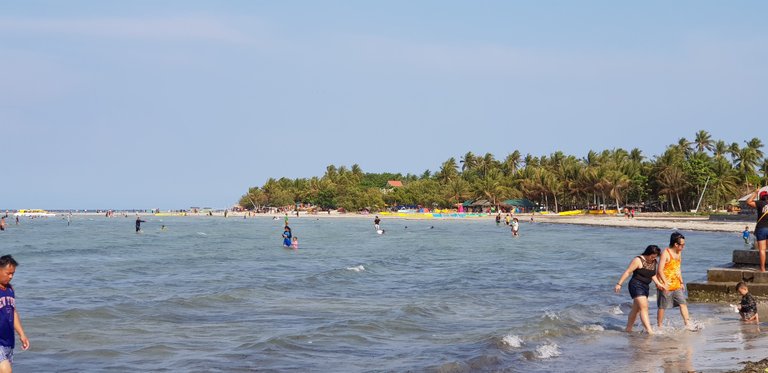 A very adorable and heart-melting moment
After a few minutes of soaking half of my body in the water, I noticed that my toddler son has to get out of the water and started adorably walking towards the direction of the other end of the beach.
As a father, seeing your toddler son walking adorably on the beach alone will make your heart melt. So I decided to just follow him in the direction that he is going.
He just keeps on walking straight towards the end of the beach without looking back and it was then that I realized that he's up to something, he saw the colorful balloons being sold by a man.
The colorful balloons that my son chased on the beach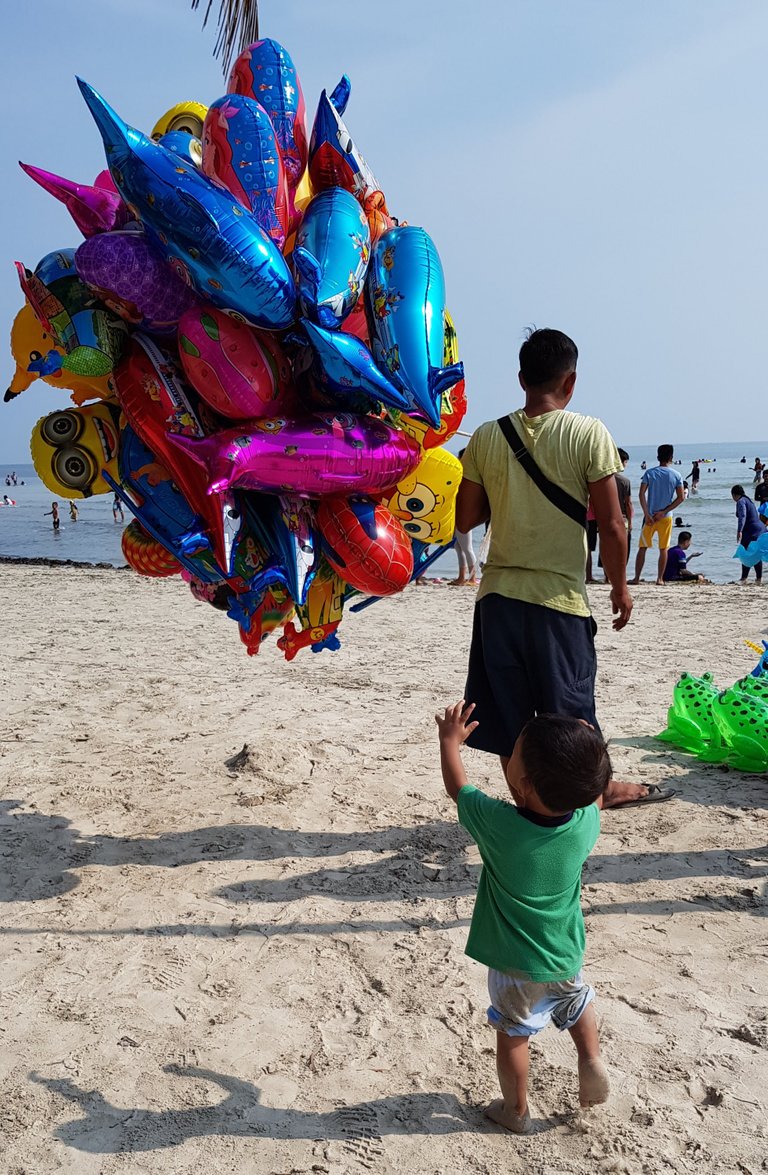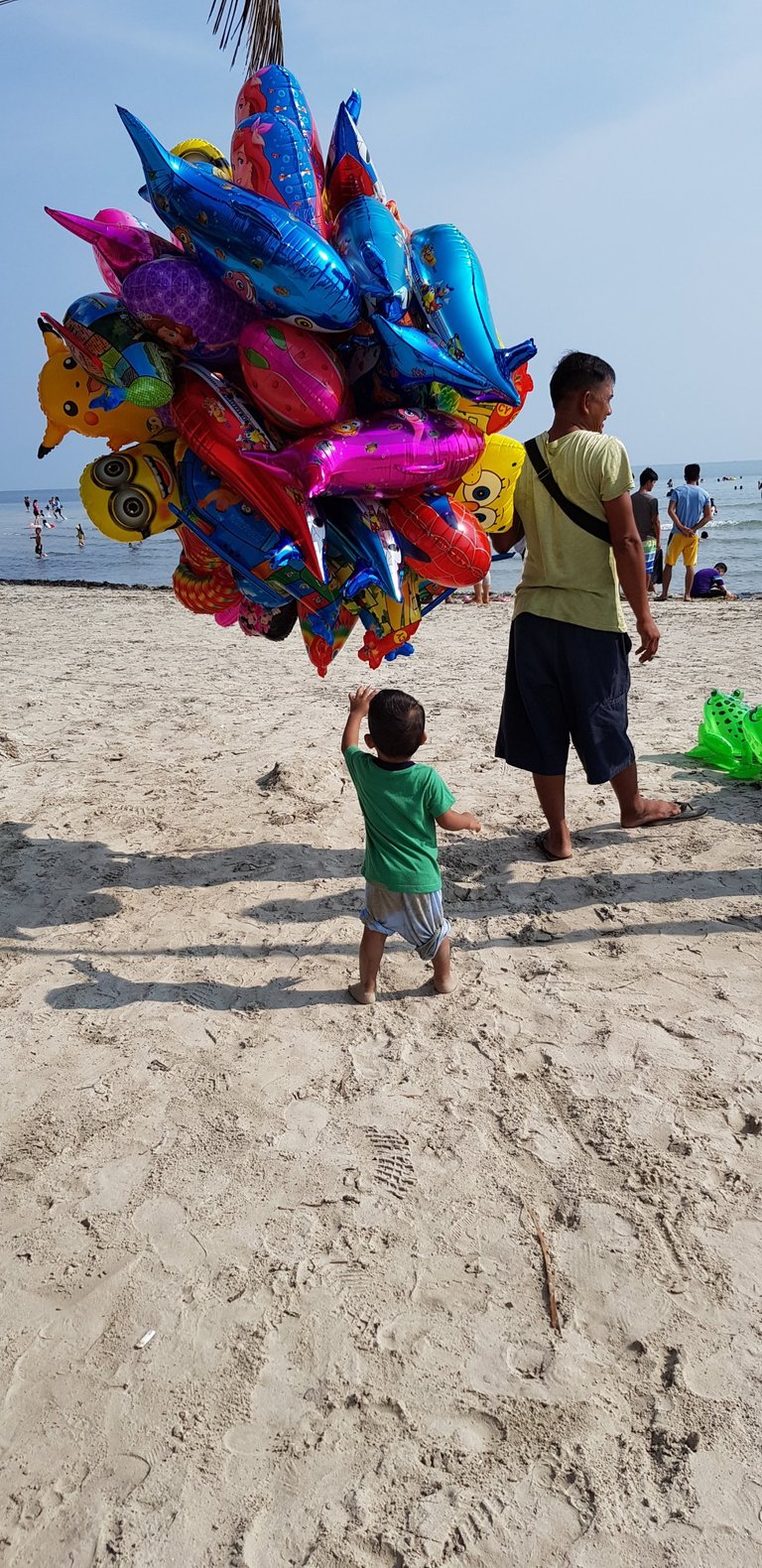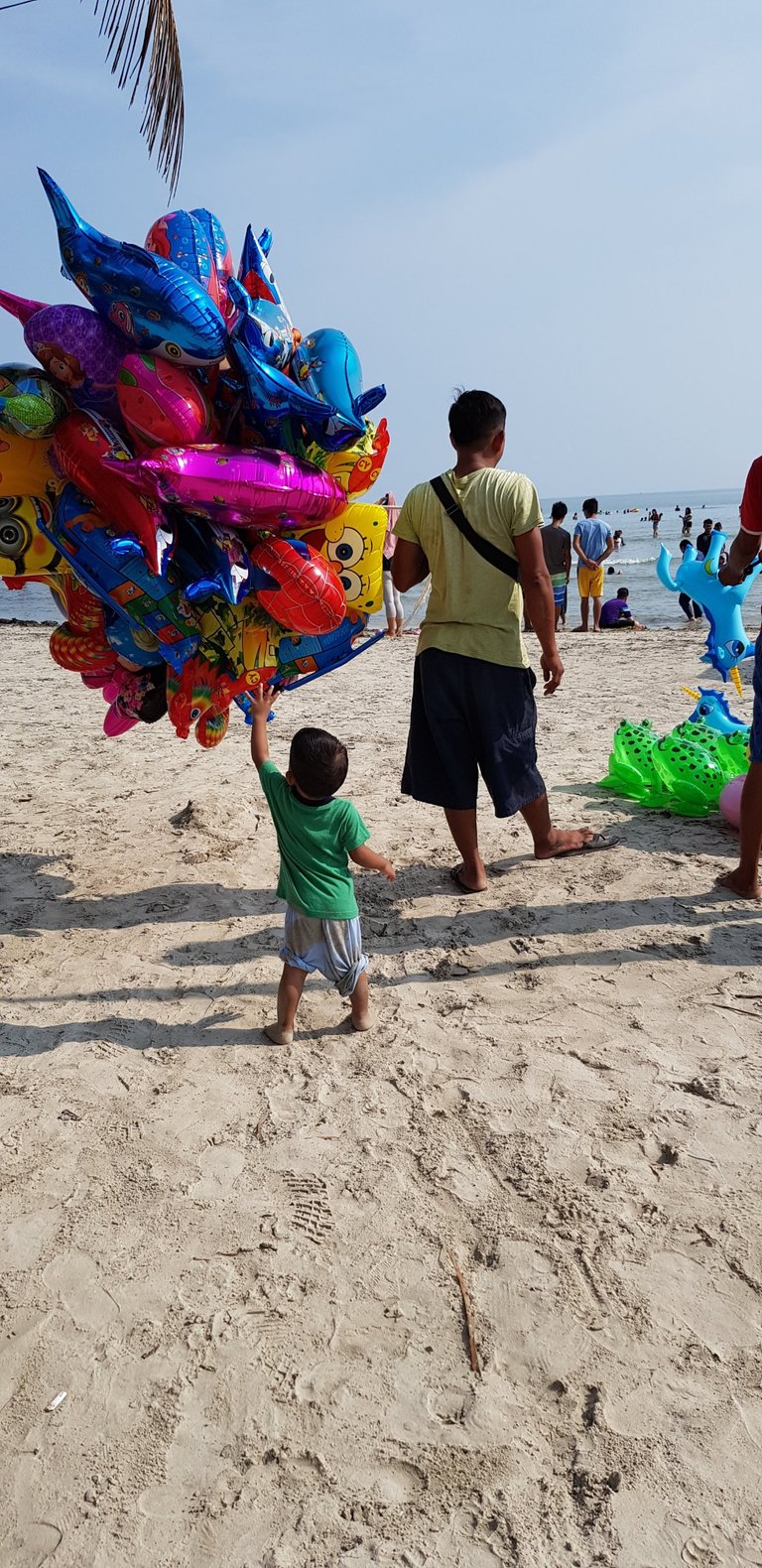 Few hours have passed and it is time for lunch again. So we just get back to the cottage that we rented ate our lunch and let the rest of the day pass by.
We couldn't go swimming after eating lunch because the heat of the sun now feels scorching hot. So we just sit and watch the beach rolls its gentle waves endlessly
After eating lunch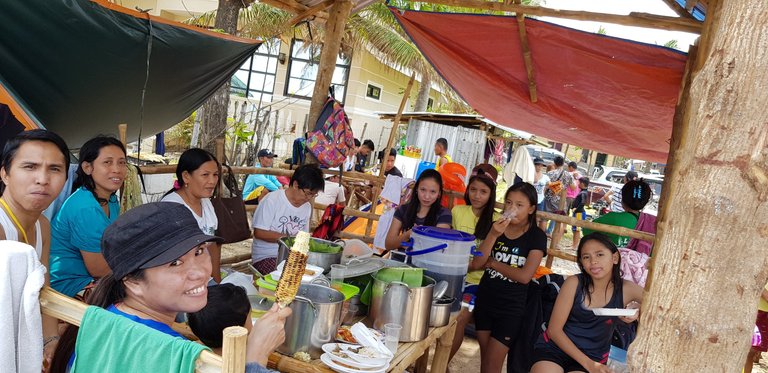 Watching the gentle ocean waves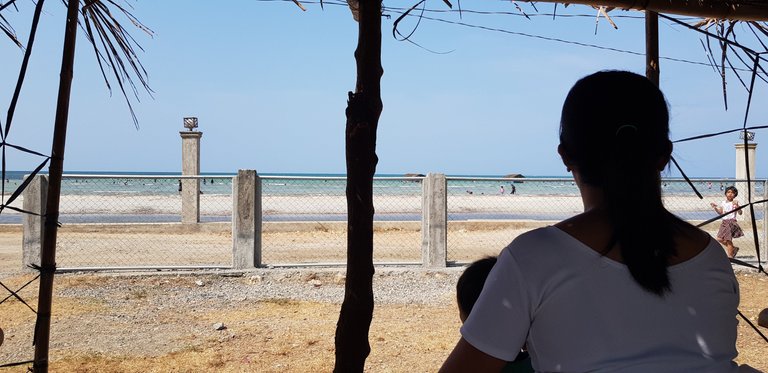 And my toddler son started to do his toddler thing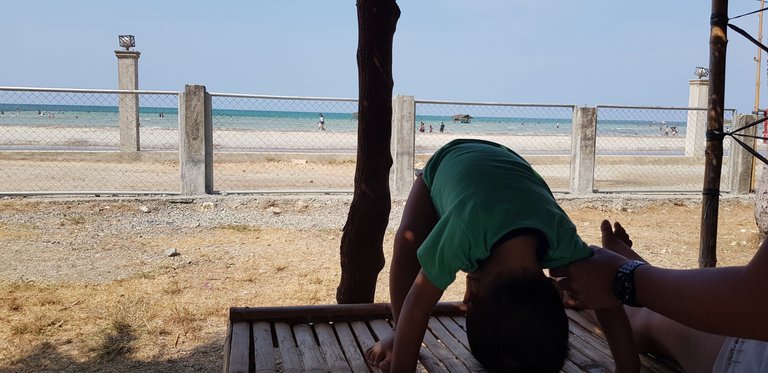 At this moment in time, the sun hid on thin clouds so we decided to take our toddler son onto the shore so that he enjoys the beach further.
While we are walking towards the shore we just let him walk towards the direction that he wanted.
He then proceeded to a group of children playing in the sand, we just let him join in and the children too don't mind that he joined in.
My son playing sand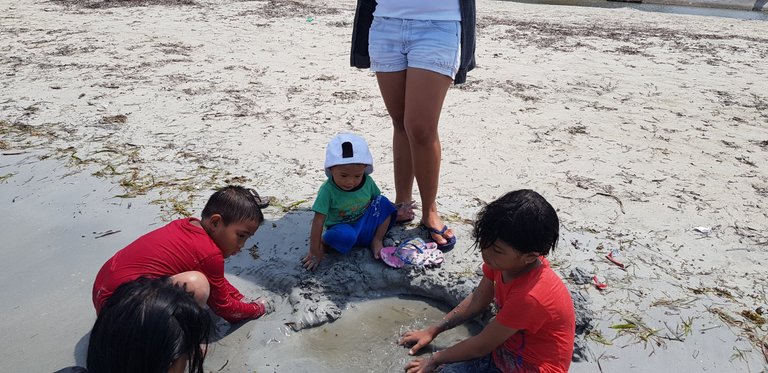 After an hour of playing the sun again feels scorching hot so we decided to go back to our cottage for shelter. Then an ice cream stick seller came, we bought some and enjoyed the view of the beach while eating.
An ice cream on a stick vendor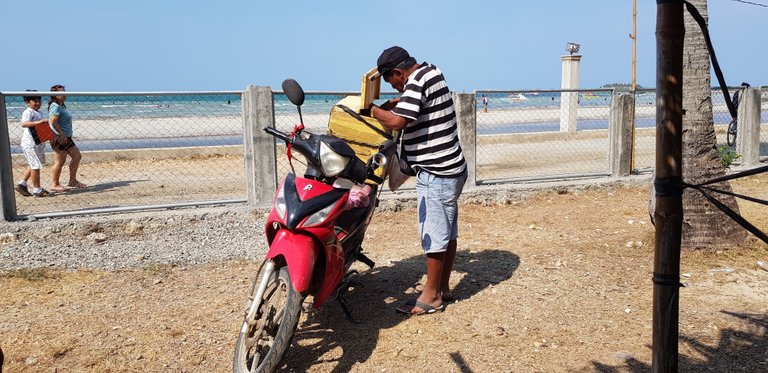 An ice cream on a stick vendor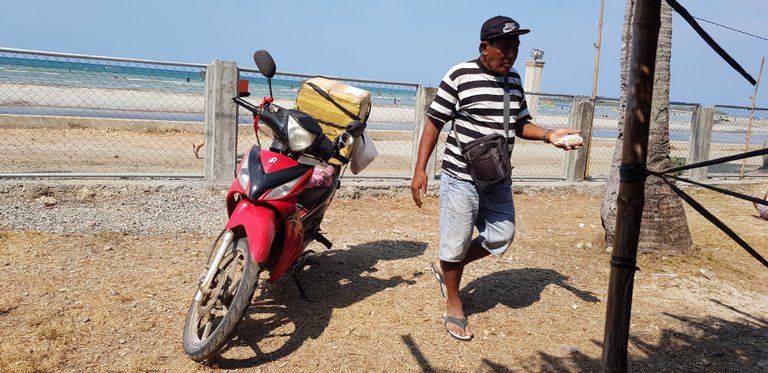 The next time we knew we are on our way back to Bolinao.
So that's about our travel in Tondol Beach, Anda, Pangasinan, Philippines.
Until next time.
---
I am an I.T. professional (Computer Engineer) working in a private company, a blogger, a father, and a husband.