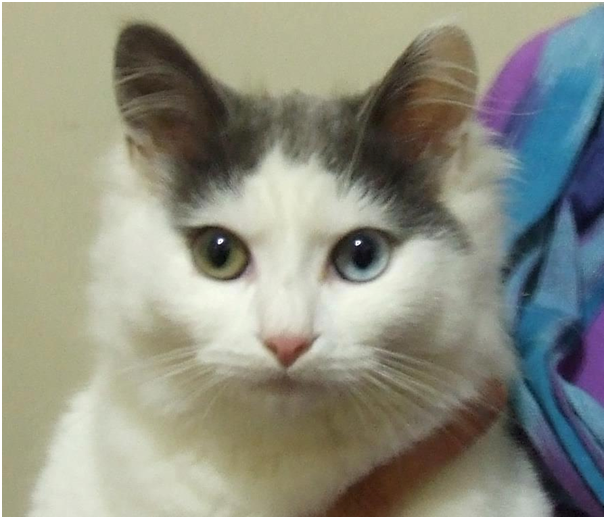 Sitting on the Lounge one day and a big ball of white fluff blew in the doorway and promptly jumped up on the couch and onto my lap.
What the, ahh isn't it cute
Where have you come from
The cat stated to purr and nestle in against my chest.
I called to my partner and asked her if she had seen this adorable little creature before.
She had not.
I wonder where it has come from,
We promptly set about creating some Lost Cat posters, took a photo of the Adorable Kitten and, went and put them up on Posts around our neighborhood.
Well, after about a week, we thought, hmm, she is here to stay, what shall we call her.
She was a white ball of fluff with one blue eye and one green eye so we called her Bowie Poppins, Bowie because of the different coloured eyes (David Bowie) and Poppins because she just seemed to blow in.
Well Bowie Poppins became a bit of a household cat; she would get into everything.
Here she is playing the Piano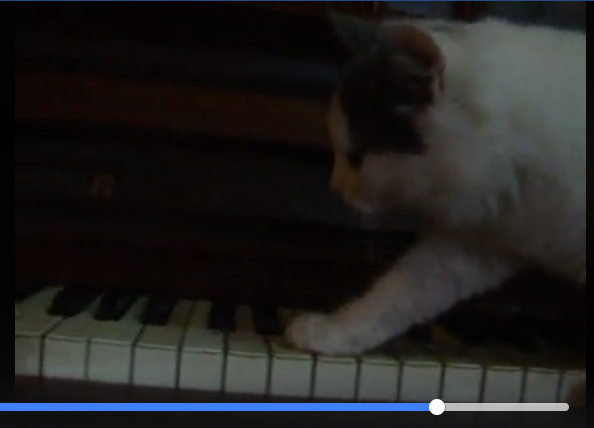 https://www.facebook.com/BowiePoppins/videos/3859465040294/
After another week a person from down the road turned up and informed us that it was his sisters' cat and she had moved to a different city. And could we possibly mind the cat for another couple of month as he was not able to. He said that he will pick her up and take her to his sisters then.
Ok we said
Bowie Poppins became quite a fixture.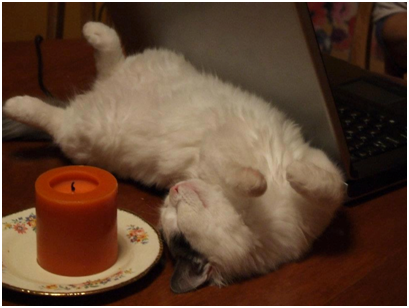 As Cats do, she would always jump up onto our computers while working, and always took a liking to cat photos
Here she is checking out the Internet.
We even created her own Facebook page
https://www.facebook.com/BowiePoppins/
After a couple of Month, true to his word, Our neighbour came to pick Bowie up and took her to her rightful owner
Here is Bowie saying goodbye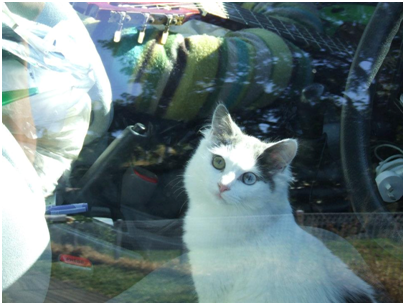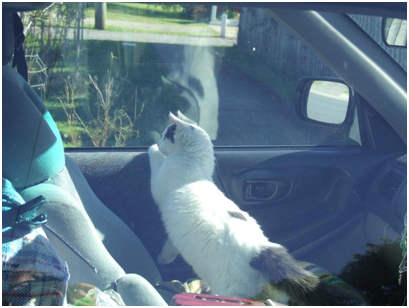 The Facebook Page lives on and every now and then Bowie creates a post.
https://www.facebook.com/BowiePoppins/

Daily 5 minute #freewrite, prompt provided by @mariannewest