♔♞♙ Chess Puzzle of the Day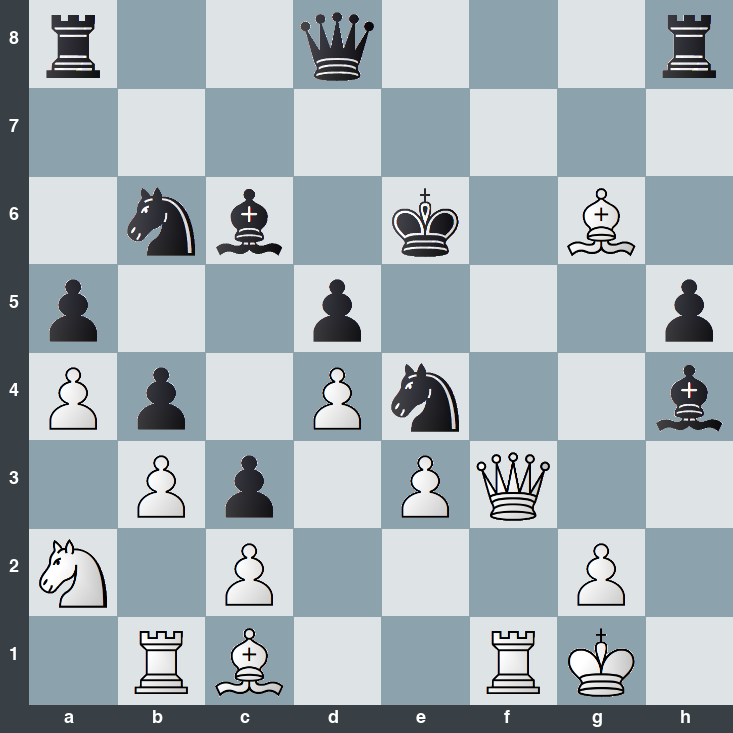 *** White to play and win ***
Black's positional conquests, such as the tremendous centralized knight on e4 as opposed to White's enclosed knight on a2, make no sense here, since it is his majesty's situation that takes precedence. So much so that a few troops deployed, the poor king could not survive. How do you win forcibly?
Do you want to exercise your tactical skills a little? Then solve this chess puzzle. Indicate the correct move and a full continuation. If you want, you can point out the tactical motives and other patterns present.
I also want to invite you to participate in the many chess tournaments on lichess.org. If you play chess online, join in! Free registration.
More information about this series of posts.
---
♔♞♙ Problema de ajedrez del día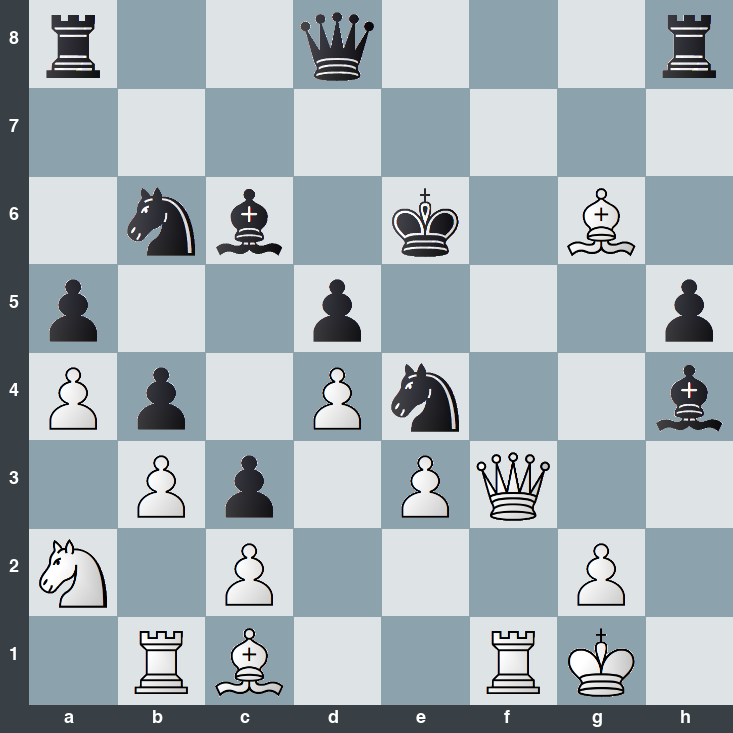 *** Juegan blancas y ganan ***
Las conquistas posicionales del negro, tales como el tremendo caballo centralizado en e4 en contraposición con el caballo encerrado en a2 de las blancas, no tiene ningún sentido aquí, dado que lo que prima es la situación de su majestad. Tanto es así que unos pocos efectivos desplegados, el pobre rey no podría sobrevivir. ¿De qué manera ganas forzadamente?
¿Quieres ejercitar un poco tus habilidades tácticas? Entonces, ¡resuelve este problema de ajedrez! Señala la jugada correcta y una completa continuación. Si lo deseas, puedes señalar los motivos tácticos y demás patrones presentes.
También quiero invitarte a participar en los diferentes torneos de ajedrez en lichess.org. Si juegas ajedrez en línea, ¡anímate a participar! Inscripción gratuita.
Más información sobre esta series de posts.