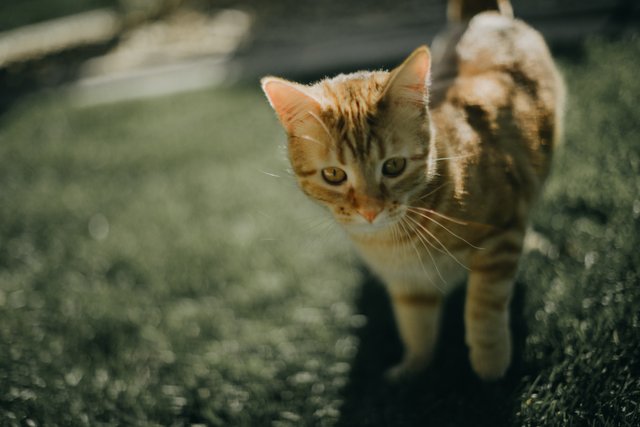 Photo taken by me @derangedvisions
Freshly cut grass

There aren't many things better than a freshly mowed lawn. Actually, there are plenty of things, but after not having a decent backyard for so long, it is nice to have an awesome looking lawn again and be able to go outside and spend some time there.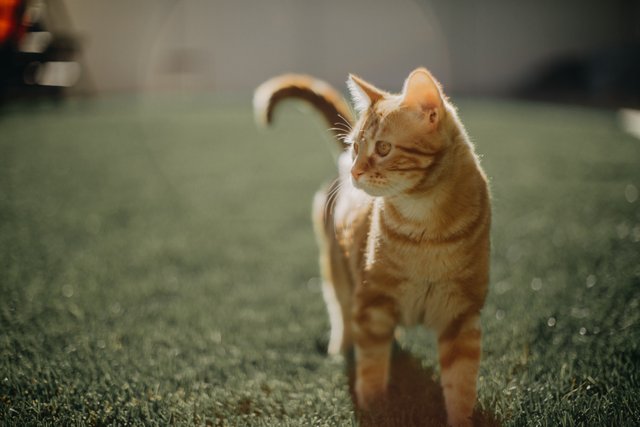 Photo taken by me @derangedvisions
Keiichi is always ready for some outside time. Yesterday was crazy though, so we didn't let the animals out much, except for the dogs to go to the bathroom. We have had wildfires all around us and the air was super nasty because of the smoke. Some of our friends got evacuated out of their homes because the fires were getting out of control because of the wind and how hot and dry it was.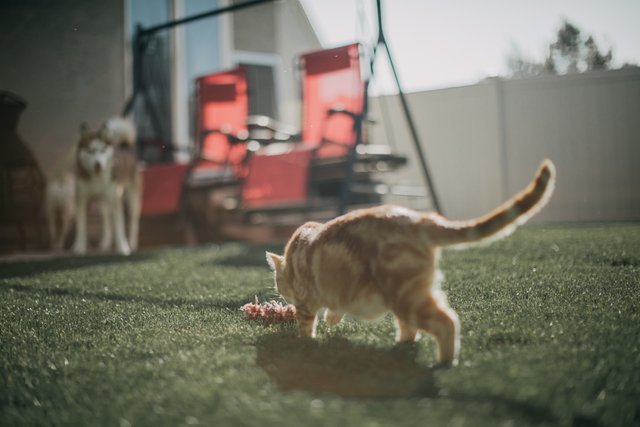 Photo taken by me @derangedvisions
Luckily the winds calmed down and we got some rain last night, and it helped keep the fires under control so the fire teams could save the homes. It was super windy yesterday because a cold front came in last night, so now it is nice and cool outside. I wish that this cool weather would last but I think it is going to get back up near 100 degrees again in the next few days.
Photo taken by me @derangedvisions
Even Rusty came outside to join the party. We don't let our Siamese cats outside because they weren't let outside at a young age, so we aren't sure what they would do. I think I may let Sophie out one day by herself so she can explore and I will be able to keep an eye on her.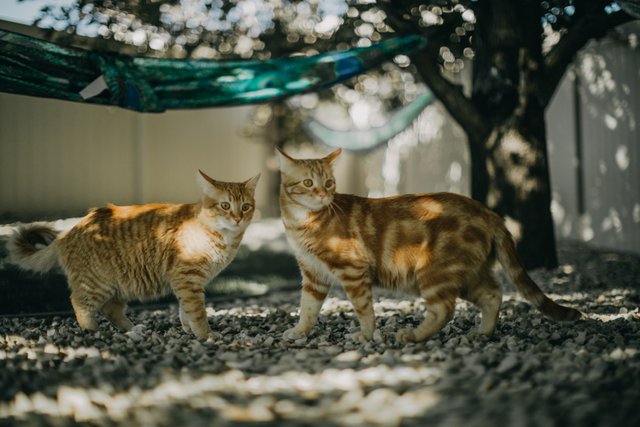 Photo taken by me @derangedvisions
Keiichi and Rusty got to explore the rocks up by our hammocks today. They had never been up there before, so they were excited about all of the new smells.
Now Faith and I need to get dinner ready and get ready for our groceries to be delivered. It has been nice to skip going to the stores and just have our stuff delivered to our home. Hopefully all of this Coronavirus stuff here in the US gets under control, but I see it getting a lot worse before it gets any better. Oh well, time to stock up on cat food and cat litter.