You watching this game ? Incredible venue on Lake Tahoe ... not in Canada, but this is how the game is meant to be played.
The NHL decided Saturday morning to move Sunday's outdoor game between the Philadelphia Flyers and Boston Bruins from an 11 a.m. PT/2 p.m. ET start time to a 4:30 p.m. PT/7:30 p.m. ET start due to what's expected to be another sunny day in Lake Tahoe.
The Game is On !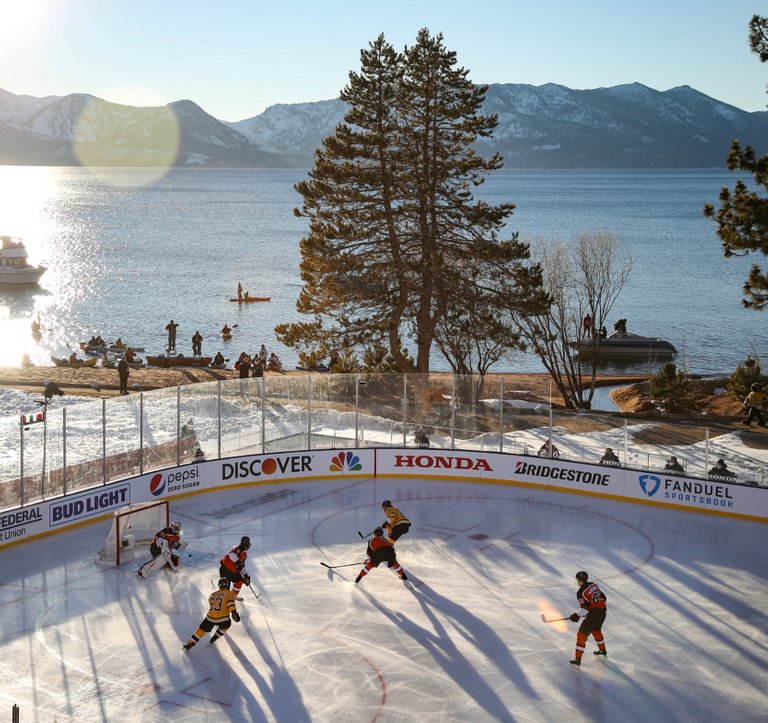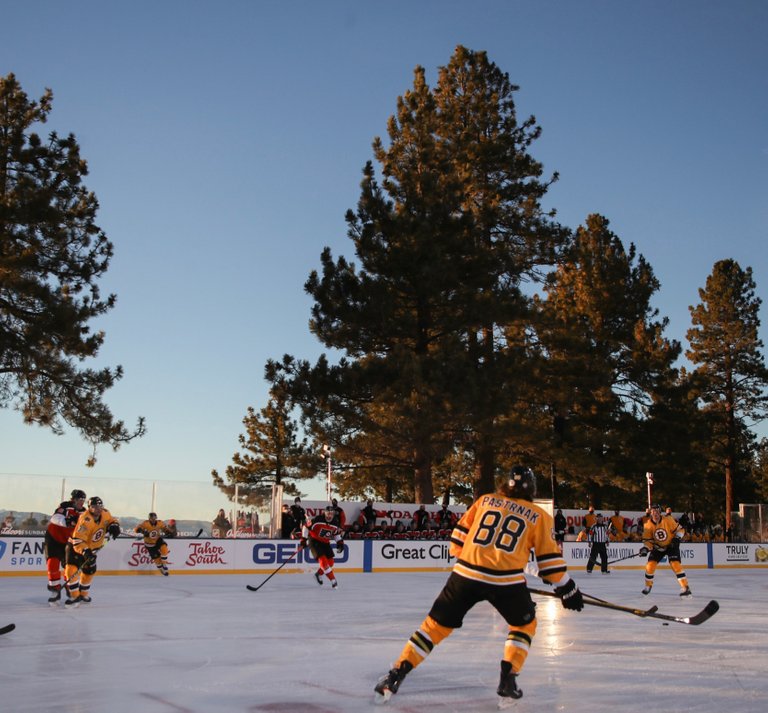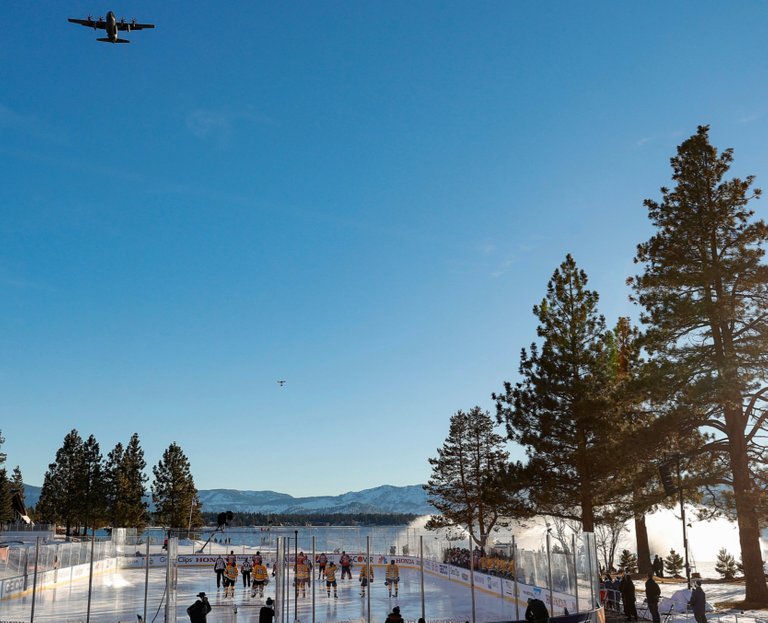 Source: https://twitter.com/NHLBruins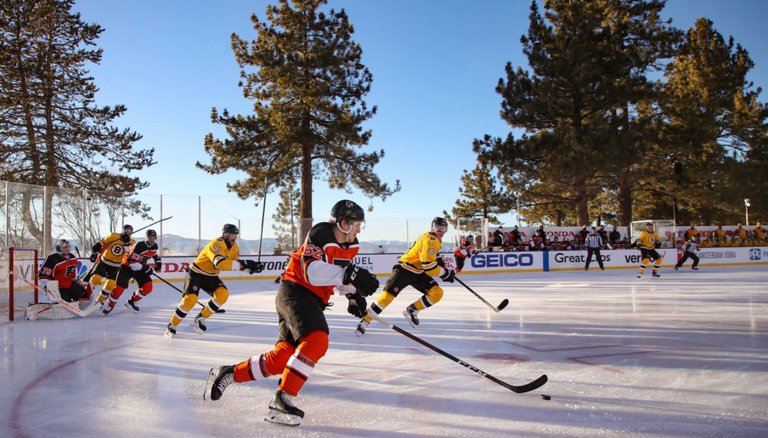 Woo hoo.... Bruins Score 1st... 34 seconds in
Wow .... Philadelphia ties the game 6 minutes later ..
Boston ties the game ..... 2-2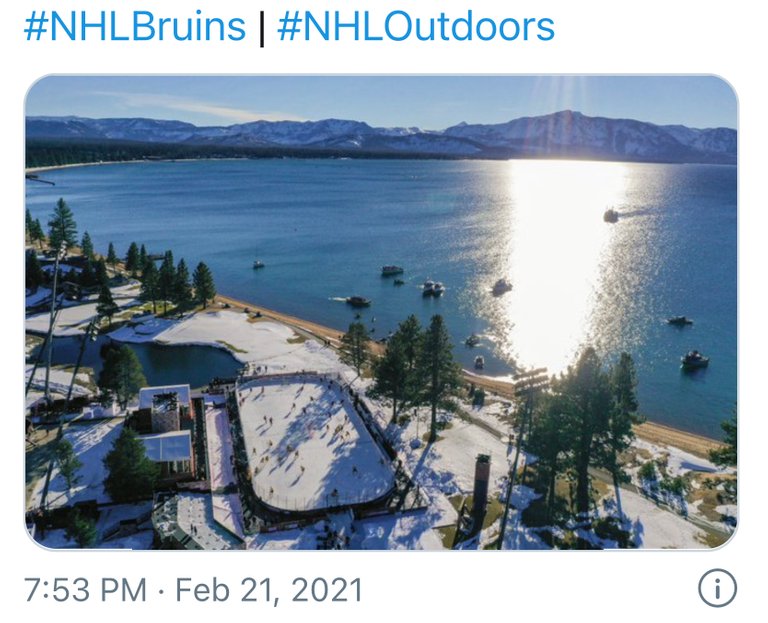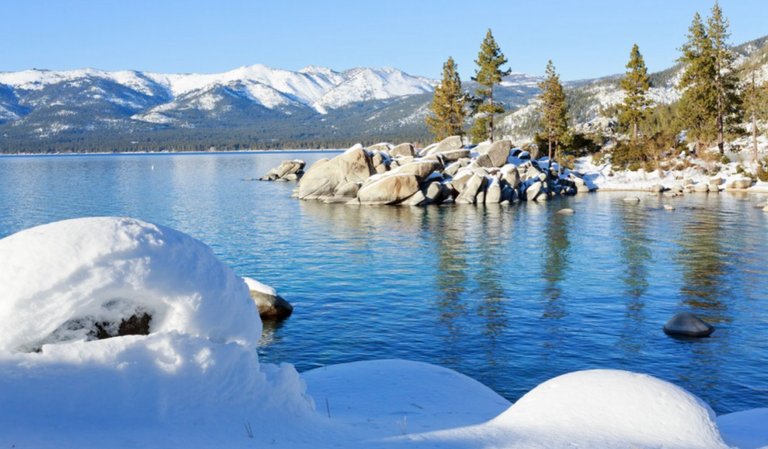 Boston vs. Philadelphia ... https://blurt.world/bitsports/@bitsports/bitsports-bruins-vs-flyers