Feliz día para todos los integrantes de
#hive
,soy amante de las iniciativas y revisando la plataforma conseguí esta de la amiga
@mili2801
y me llamo la atención su titulo "A LA HORA DE VIAJAR";de inmediato decidí darle respuesta,aunque en la actualidad no viajo mucho,es un placer hacerlo cuando se presenta la oportunidad y trato de aprovecharlo al máximo;sin mas que decir aquí les dejo mis respuestas.
---
Happy day to all the members of

#hive

,I am a lover of initiatives and reviewing the platform I got this one from the friend

@mili2801

and I was struck by its title "A LA HORA DE VIAJAR"; I immediately decided to answer her, although at present I do not travel much, it is a pleasure to do it when the opportunity arises and I try to make the most of it; without more to say here I leave my answers.
---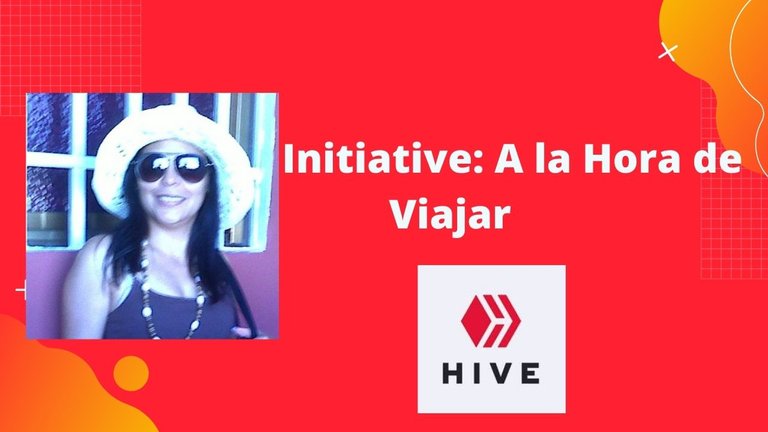 PREFERENCIA PERSONAL ¿MONTAÑA O PLAYA?
---
PERSONAL PREFERENCE: MOUNTAIN OR BEACH?
---
Definitivamente me encanta la playa,produce en mi un sentimiento de libertad,el sol quemando mi piel,el sonido de las olas y la inmensidad del mar es totalmente relajante;el solo mirar el paisaje que acompaña a la playa es muy placentero,en el país donde vivo existen playas muy hermosas las cuales he tenido la ocasión de disfrutar al máximo entre ellas playa San Luis,Mochima,las Maritas,playa Medina y otras.
---
I definitely love the beach, it produces in me a feeling of freedom, the sun burning my skin, the sound of the waves and the immensity of the sea is totally relaxing, just looking at the landscape that accompanies the beach is very pleasant, in the country where I live there are very beautiful beaches which I have had the opportunity to enjoy to the fullest including San Luis beach, Mochima, the Maritas, Medina beach and others.
---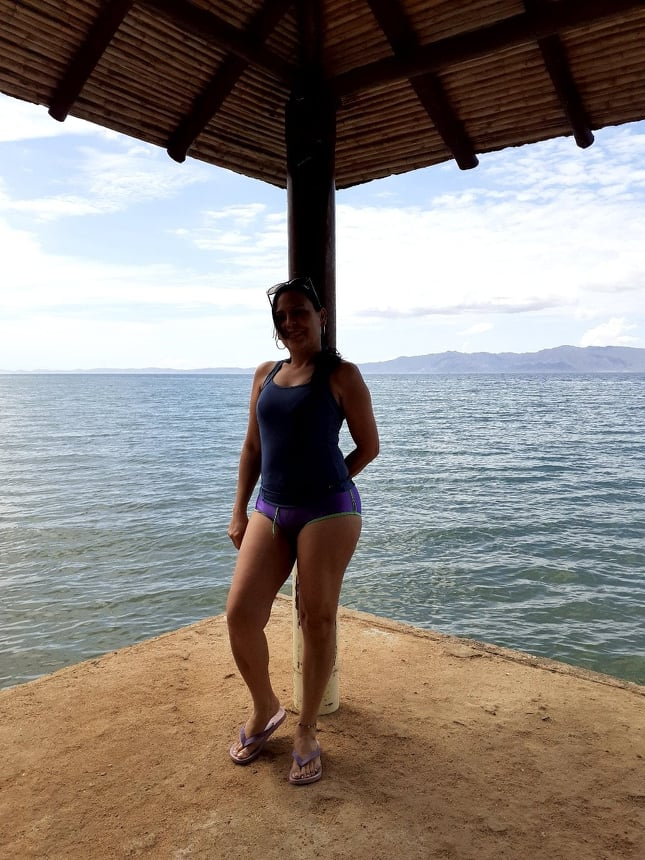 ---
Playa de Mariguitar estado Sucre.
---
¿DISFRUTAR CON FAMILIA O AMIGOS?
---
ENJOY WITH FAMILY OR FRIENDS?
---
Mis mejores momentos los disfruto en familia,para mi compartir con mis hijos,hermanos,padres y demás parientes llena mi corazón de alegría,sin embargo también tengo amigos con quien he podido vivir momentos de mucha felicidad,risas y locuras,todos ellos forman parte de mi vida y he podido experimentar salidas y viajes donde bailar,sonreír,cantar,contar anécdotas se hacen presentes y hacen de esa oportunidad un mundo de aventuras compartidas.
---
I enjoy my best moments with my family, sharing with my children, siblings, parents and other relatives fills my heart with joy, however I also have friends with whom I have lived moments of happiness, laughter and craziness, they are all part of my life and I have experienced outings and trips where dancing, smiling, singing, telling anecdotes are present and make that opportunity a world of shared adventures.
---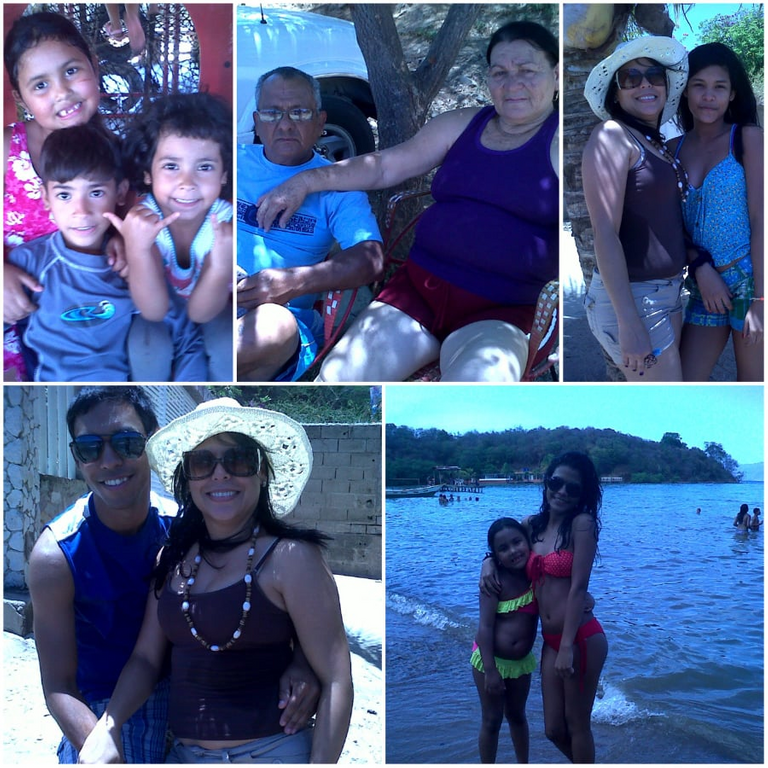 ---
Mi Familia.
---
¿COMPRAR COMIDA O LLEVARLA DESDE CASA?
---
BUY FOOD OR BRING IT FROM HOME?
---
Cuando realizo un viaje,depende del lugar donde vayamos y la comida a ingerir,si elegimos preparar sopa o parrilla,se hace en el lugar y todos colaboran y participan en su preparación,sin embargo a veces para estar mas relajados se lleva lista de casa,sin dejar nunca de comprar algunas cosas que vendan en el lugar donde estemos como refrescos,golosinas,productos del mar o bebidas.
---
When I make a trip, it depends on the place where we go and the food to eat, if we choose to prepare soup or grill, it is made on the spot and everyone collaborates and participates in its preparation, however sometimes to be more relaxed we take a list from home, never forgetting to buy some things that are sold in the place where we are as soft drinks, candy, seafood or beverages.
---
¿AMANECER O ATARDECER?
---
DUSK OR DAWN?
---
Es difícil decidirme por uno de ellos,pero me inclino por el atardecer,poder observarlo es algo inexplicable la combinación de colores que se generan al ocultarse el sol en el infinito, es maravilloso este fenómeno de la naturaleza,que me inspira a soñar,en la ciudad donde vivo se pueden mirar bellos atardeceres sentados desde la muralla de la avenida Perimetral o desde el Golfo de San Antonio,es un espectáculo bellisimo que invito apreciar.
---
It is difficult to decide for one of them, but I lean towards the sunset, to be able to observe it is something inexplicable the combination of colors that are generated when the sun sets in the infinite, it is wonderful this phenomenon of nature, that inspires me to dream, in the city where I live you can watch beautiful sunsets sitting from the wall of the Perimetral Avenue or from the Gulf of San Antonio, is a beautiful spectacle that I invite you to appreciate.
---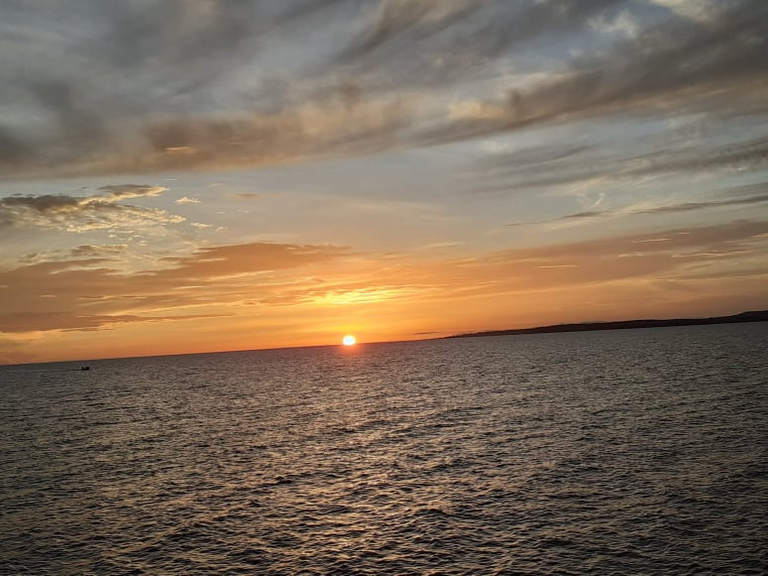 ---
Atardecer Cumanes ,observado desde la avenida Perimetral.
---
¿PLAYA O MONTAÑA PREDILECTA?
---
FAVORITE BEACH OR MOUNTAIN?
---
Mis playas predilectas son las del estado Sucre,Venezuela,donde abunda la palmera,los toldos de colores,los kioskos de comida,los vendedores ambulantes y muchos niños jugando a la orilla del mar.
---
My favorite beaches are those in Sucre state, Venezuela, where there are plenty of palm trees, colorful awnings, food kiosks, street vendors and many children playing by the seashore.
---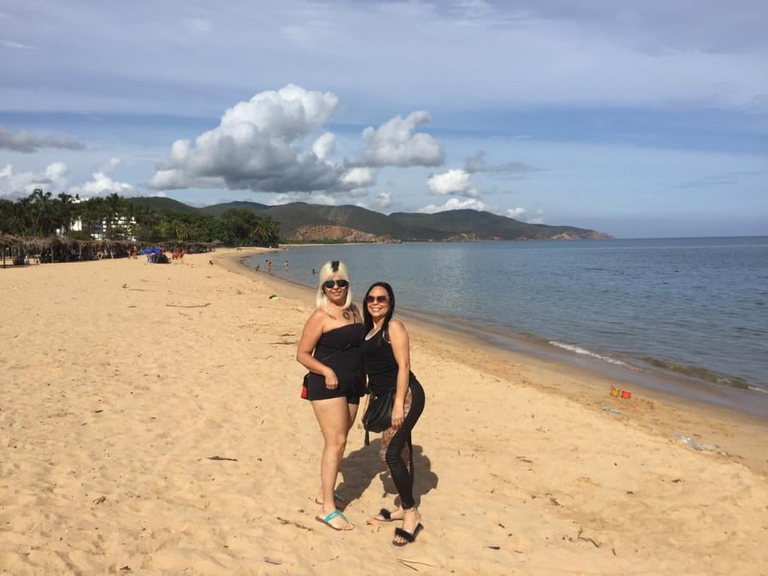 ---
Playa San Luis Cumana estado Sucre.
---
Queridos amigos esta es mi participación en dicha iniciativa invito a
@anitacariaco
y
@glenddys
,para que que len respuesta.
---
Dear friends, this is my participation in this initiative I invite

@anitacariaco

and

@glenddys

, so that they can answer.
---
Todas las fotos son de mi autoria tomadas con mi teléfono Samsung Galaxy A10.
---
All photos are my own taken with my Samsung Galaxy A10 phone.
---
¡¡GRACIAS POR VISITAR MI BLOG!!
---
THANKS FOR VISITING MY BLOG!!!