Hello, today I want to show my babies. After rescuing two cats last year and giving them up for adoption to a very irresponsible person because he lost the cats, I remember when I received the call and I couldn't believe it, at the same moment I went to visit a lot of parks in the nearby areas in search of the cats I did not find them, today I hope they are well and have been taken by people who were going to give them a home.
Hola, hoy quiero mostrarles a mis bebés. Después de haber rescatado dos gatos hace varios meses y darlos en adopción a una persona irresponsable porque perdió a los gatos, recuerdo cuando recibí la llamada y no podía creerlo, en el mismo instante fui a recorrer varios parques de las zonas cercanas en busca de los gatos y no los encontré, el día de hoy espero que estén bien y se los hayan llevado personas que les iban a dar un hogar.
---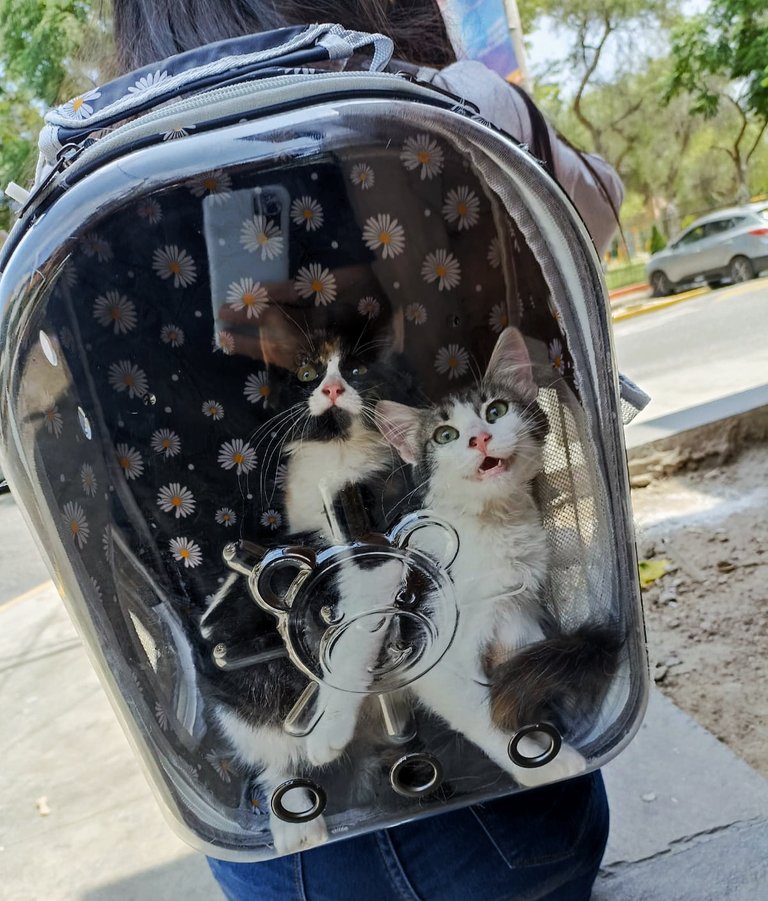 One of the things that bothers me the most is when people have no respect for animals and many times I have left the company with people to be with my cats, in the past I did it many times, even in my moments of pain my cats were there
In October of last year I decided to go to a shelter and adopt two kittens because I was already feeling lonely and I wanted to give care and affection to a little animal and that is how they arrived.
Una de las cosas que más me molesta es cuando no tienen respeto por los animales y muchas veces yo he dejado la compañía con las personas para estar en mis gatos, en el pasado lo hice muchas veces, incluso en mis momentos de dolor estaban ahí mis gatos.
En octubre del año pasado decidí ir a un albergue y adoptar dos gatitos porque ya me estaba sintiendo sola y quería darle cuidados y cariños a un animalito y así fue como llegaron.
---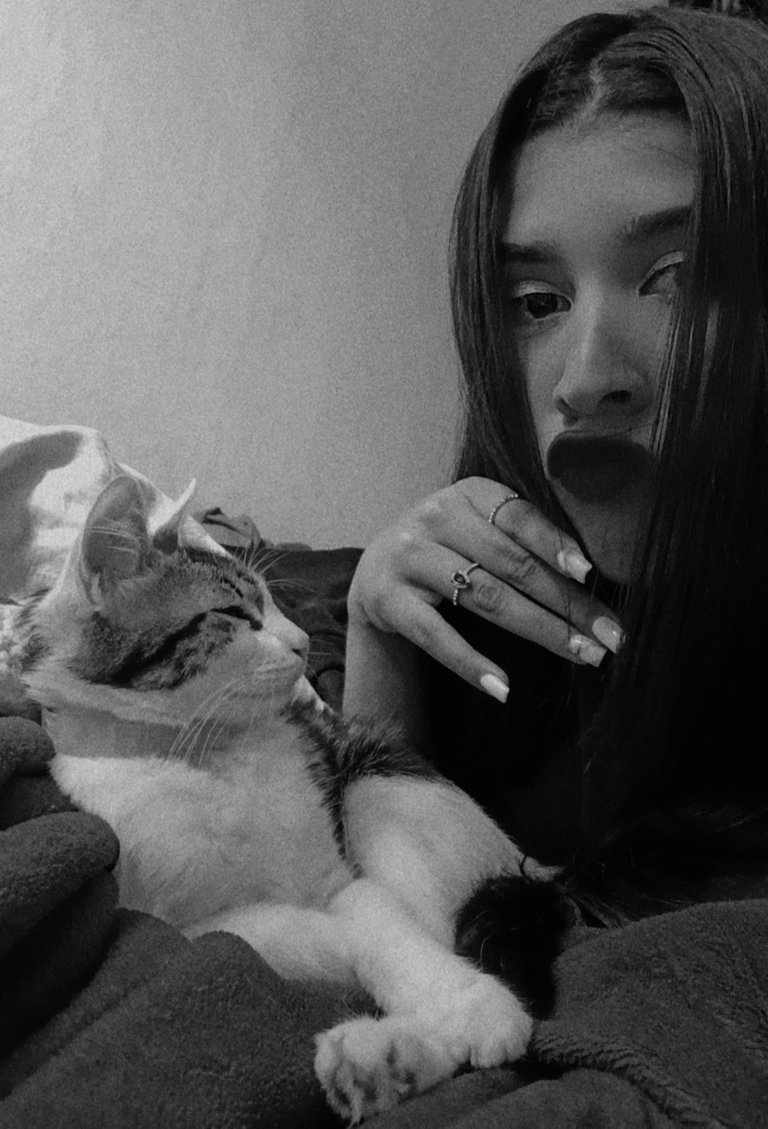 The smallest is called Pelusa and she is 4 months old, when she was one month old she was quite hairy so she has that name in spanish
La más pequeña se llama Pelusa y tiene 4 meses, cuando tenía un mes era bastante peluda por eso tiene ese nombre
---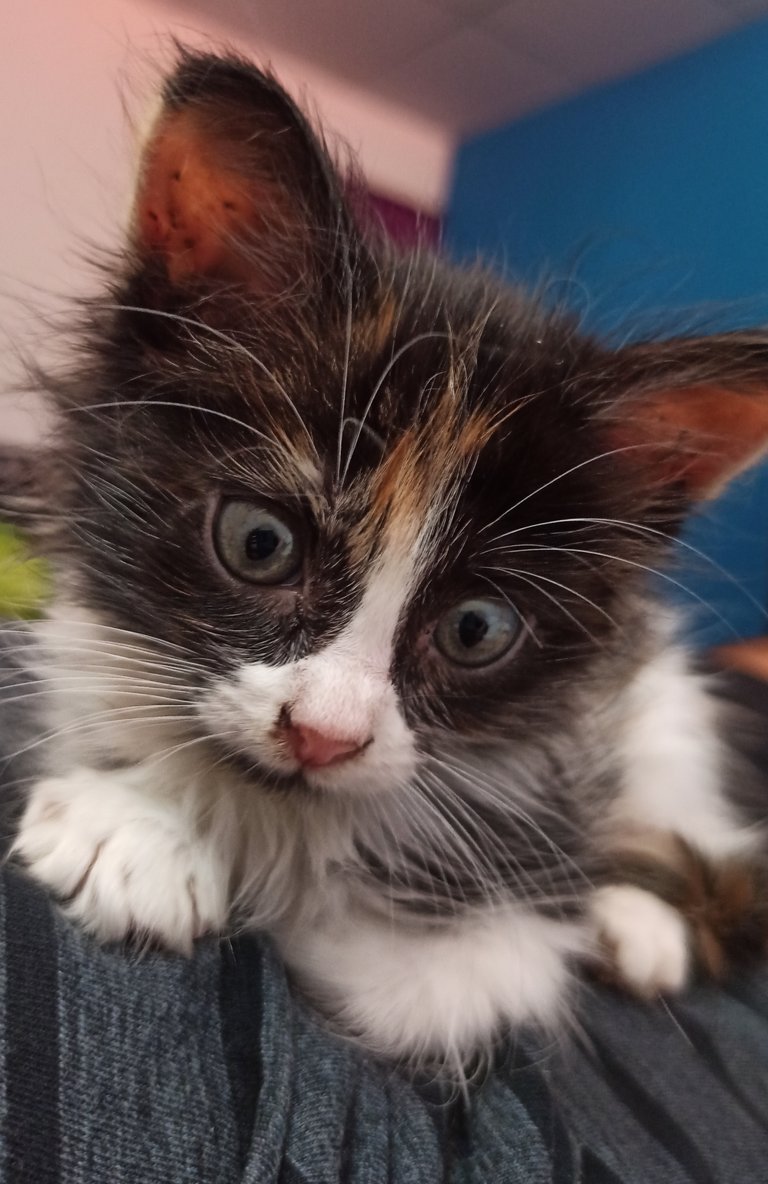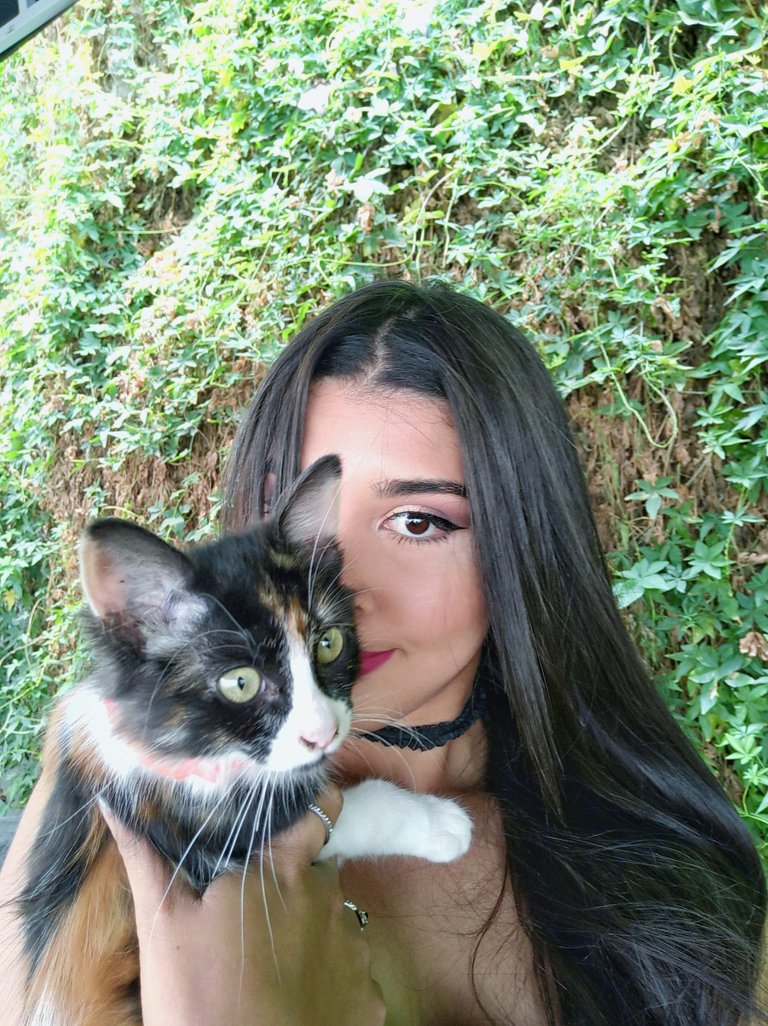 Nina is 5 months old, everyone says that she is a rather vain cat but the truth it is very calm.
Nina tiene 5 meses, todos dicen que ella es una gata bastante vanidosa pero la verdad es muy tranquila.
---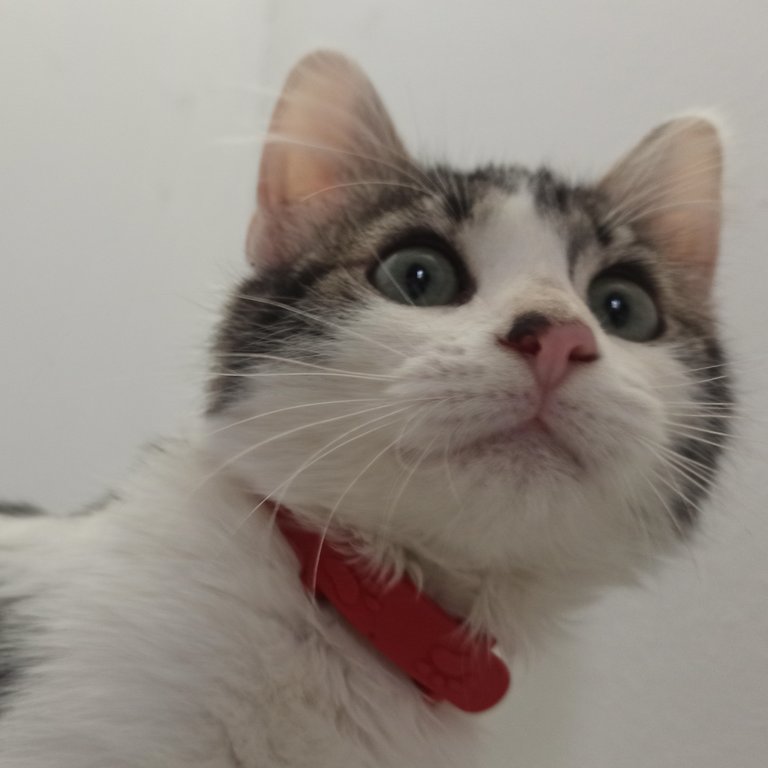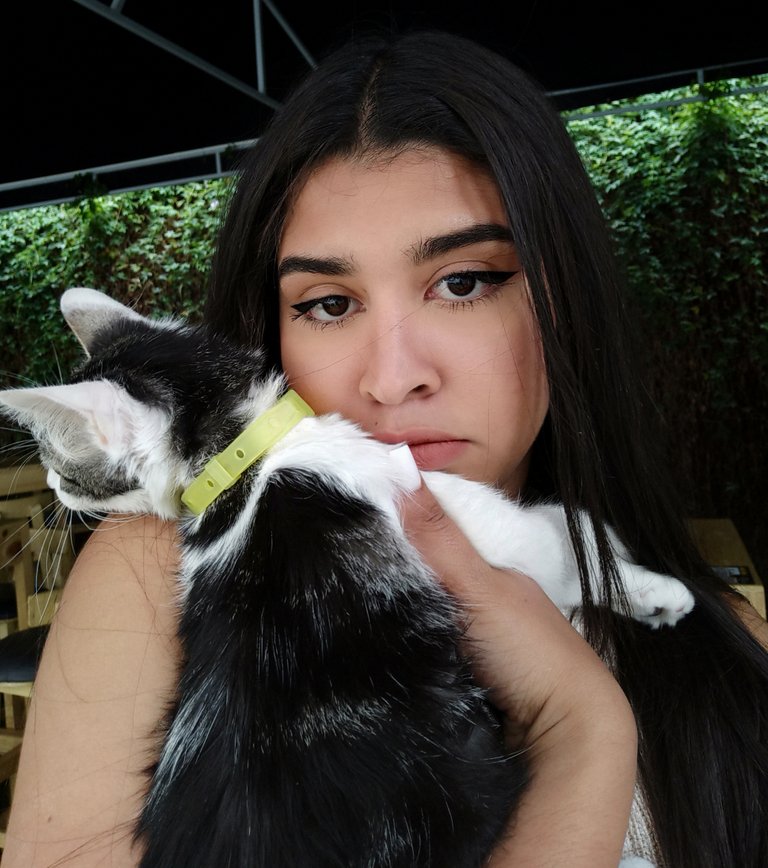 They are very close to me, I remember the first day I had Nina, she arrived 3 days later, and on her first day she could not sleep, she would not stop crying and it occurred to me that I could take her to my bed and hug her, and it worked she calmed down and slept.
Ellas son muy unidas a mi, recuerdo el primer día que tuve a Nina, ella llegó 3 días después, y en su primer día no podía dormir, no dejaba de llorar y a mí se me ocurrió que podía subirla a mi cama y abrazarla, y funcionó se calmó y durmió.
---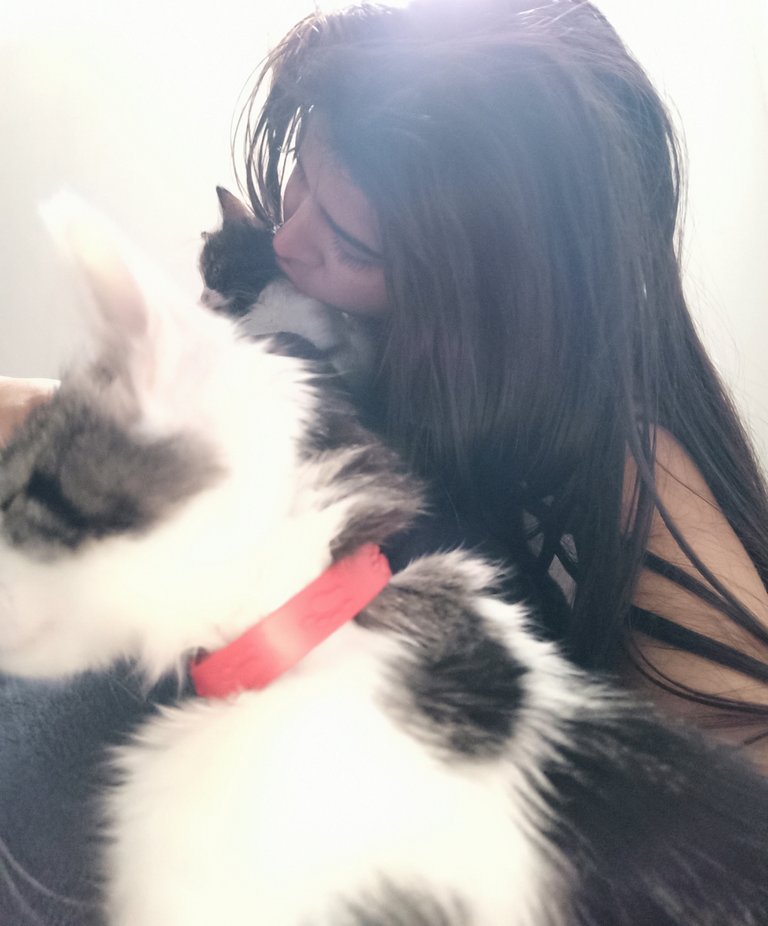 But now from that day on they both get on the bed when I go to sleep, and it is not very comfortable because they decide to sleep on top of my body.
Pero ahora desde ese día ambas se suben a la cama cuando yo voy a dormir, y no es muy cómodo porque ellas deciden dormir encima de mi cuerpo.
---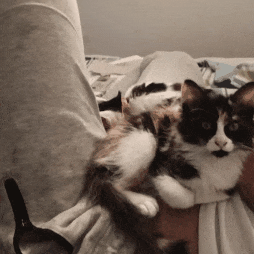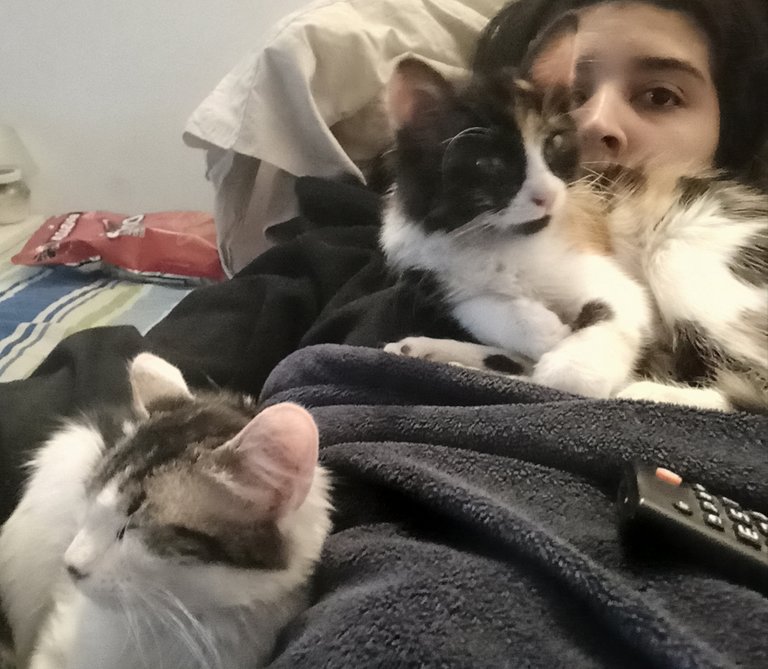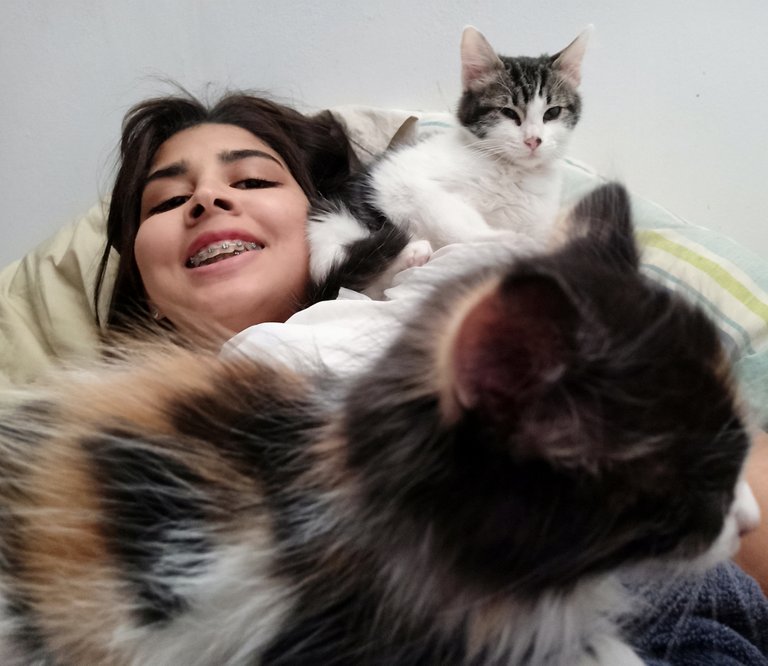 But all that does not matter much to me because I really love kittens and I like the love they give me, these cats are very grateful to me, even their eyes can tell.
Pero todo eso no me importa mucho porque de verdad me encantan los gatitos y me gusta el cariño que ellos me dan a mí, estas gatas son muy agradecidas conmigo hasta sus ojos lo pueden decir.
---