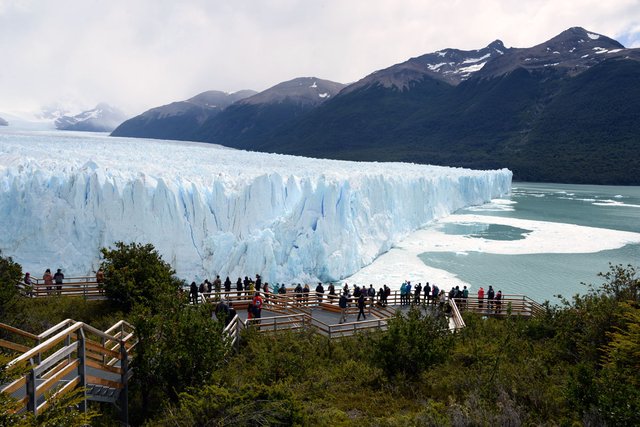 Patagonia has spectacular scenery. A colossal field of ice and snow is located in both Argentina and Chile. Perito Moreno glacier is part of the Southern Patagonia Icefield, which is the world's third largest ice mass after Antartica and Greenland. It is the world's largest continental, non polar ice cap, with the size of 400 km. long and 80km. wide. It is also the largest reserve of fresh water in the world. As most glaciers in the world are melting, Perito Moreno is exceptional as it is still growing. It became a UNESCO World Heritage site in 1981.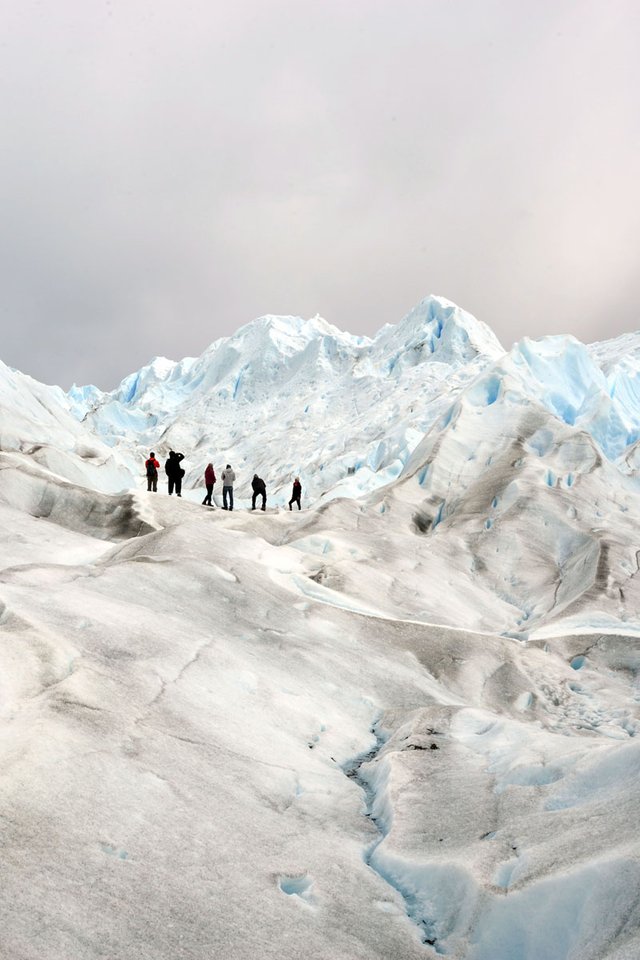 When I was in El Calafate last year, I did a full day excursion to the glacier. The first thing to do was a «mini-hike» on the glacier itself. Then we went to another side of the glacier, to the viewing platforms.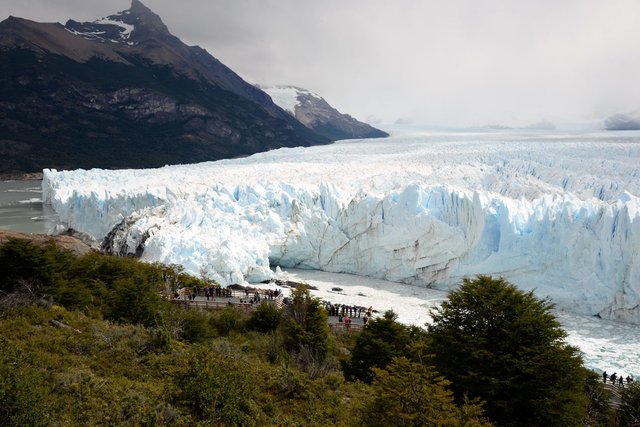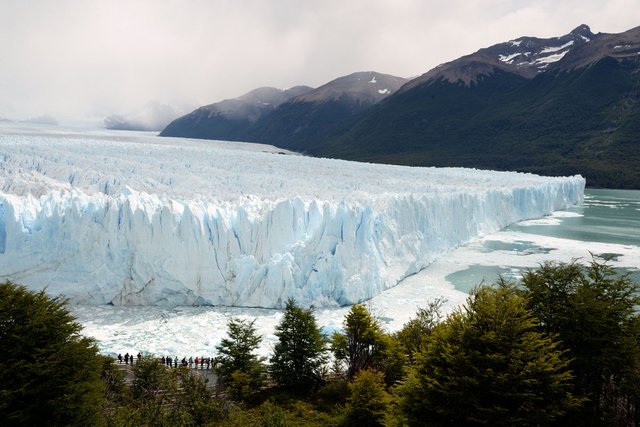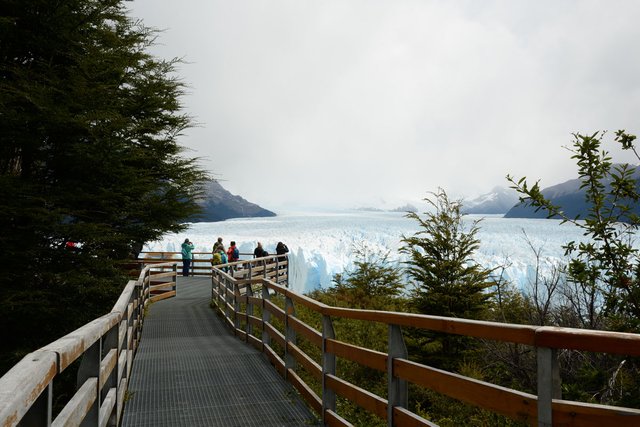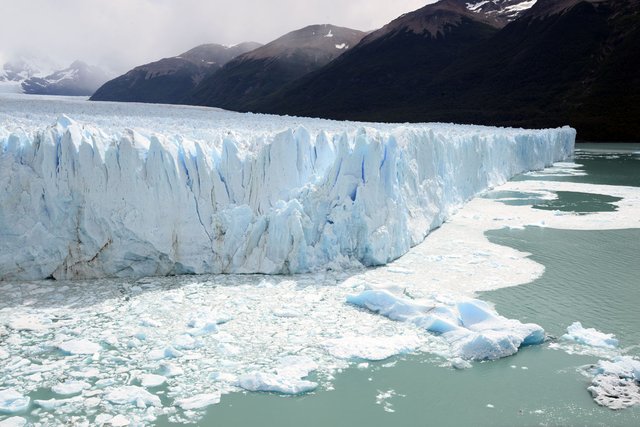 A series of steel walkways will make sure it's safe to get close enough to both see and hear the glacier. The viewing platforms are all in a safe distance from the glacier, but felt pretty close. You can feel the cool air on your face and hear the sound of big chunks of ice crash into the water, creating massive roars. The view from here is extraordinary as you can see ice collapsing in front of you without being in danger.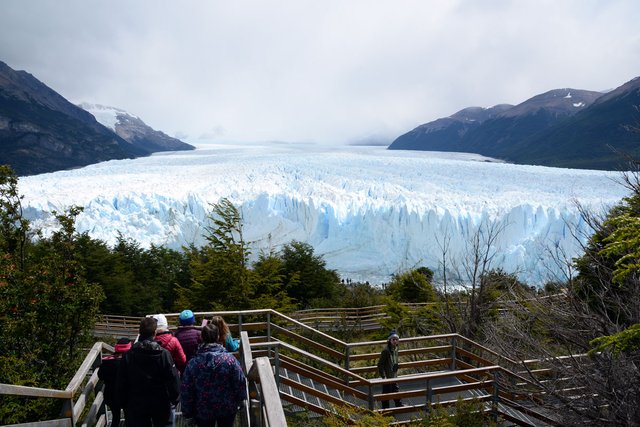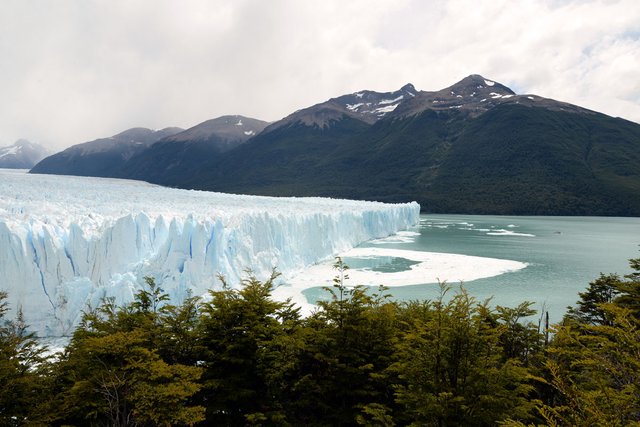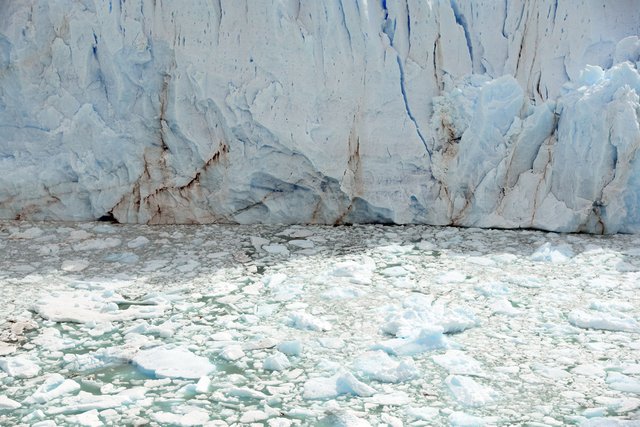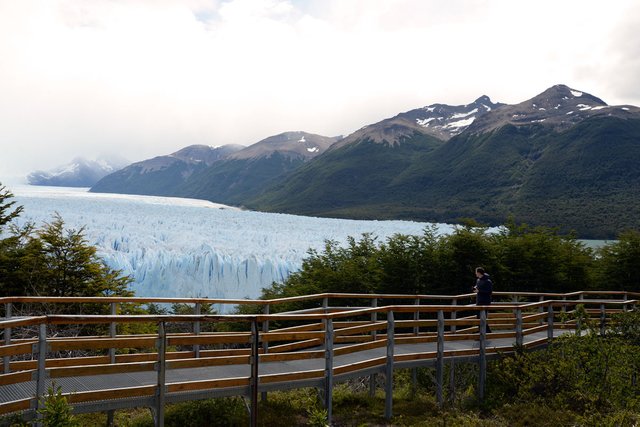 Glaciers have two important roles: They regulate our climate, keeping our planet cool by reflecting back 45 to 85 per cent of the sunlight. They are also an important freshwater reservoir. Only 3% of the water on our planet is fresh. Standing in front of the world's largest supply of fresh water was in a way a comfort, but the fact is that almost everywhere else the ice is melting.
Please do follow if you want to keep up with my next photo shoot. Any upvotes or resteems are hugely appreciated!
Latest photo shoot, check out :
MONOMAD - By the lake (3 Photos)
U.J
Kristiansand, Norway
All the photoes are mine, Ulla Jensen (flickr, Instagram and facebook)
[//]:# (!pinmapple -46.543770 lat -70.924026 long Landscape photography – Perito Moreno, Argentina (10 Photos) d3scr)
Read about us? // Main page!
Latest content: Travel, Art, Food, Article, Poetry