El Gavilán Colorado es un ave rapaz de gran tamaño que habita las llanuras venezolanas. Esta majestuosa ave se ha hecho inmortal en varias canciones populares, quizás la más conocida es "el gavilán colorado" de Ignacio "el Indio" Figueredo, destacado músico del estado Apure.
The Black-collared hawk is a large bird of prey that inhabits the Venezuelan plains. This majestic bird has become immortal in several popular songs, perhaps the best known is "el gavilán colorado" by Ignacio "el Indio" Figueredo, a prominent musician from the Apure state.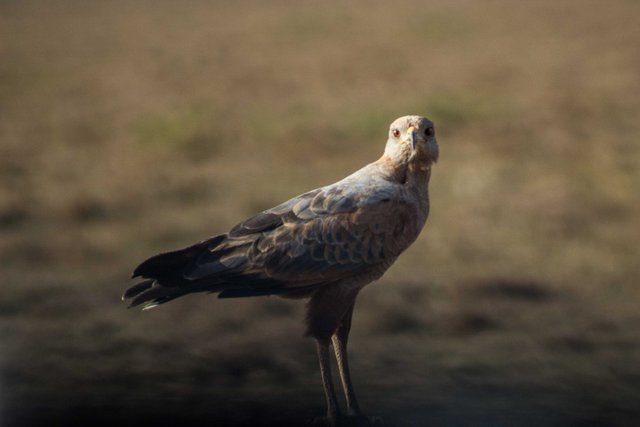 Hábil y hermosa cazadora, es común verla posada en algún tronco con la mirada fija en los humedales, donde espera paciente el mínimo descuido de su próxima presa.
Skillful and beautiful hunter, it is common to see her perched on a log with her gaze fixed on the wetlands, where patiently awaits the slightest carelessness of his next prey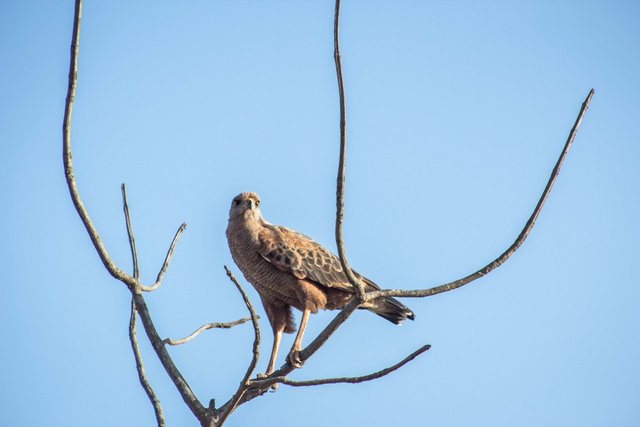 Elorza, estado Apure, Venezuela
PD: Todas las fotos y escritos son de mi autoría
PD: all this pictures and writing are from my authorship