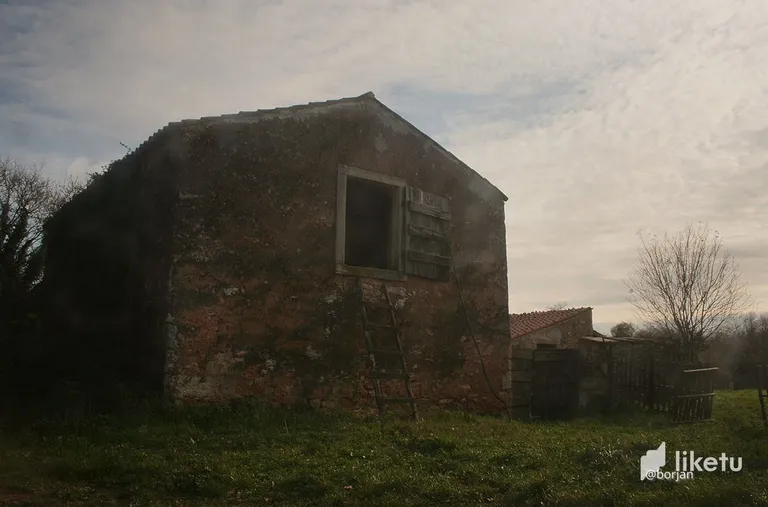 The autumn days aren't long. It was pretty late in the afternoon when I reached the place.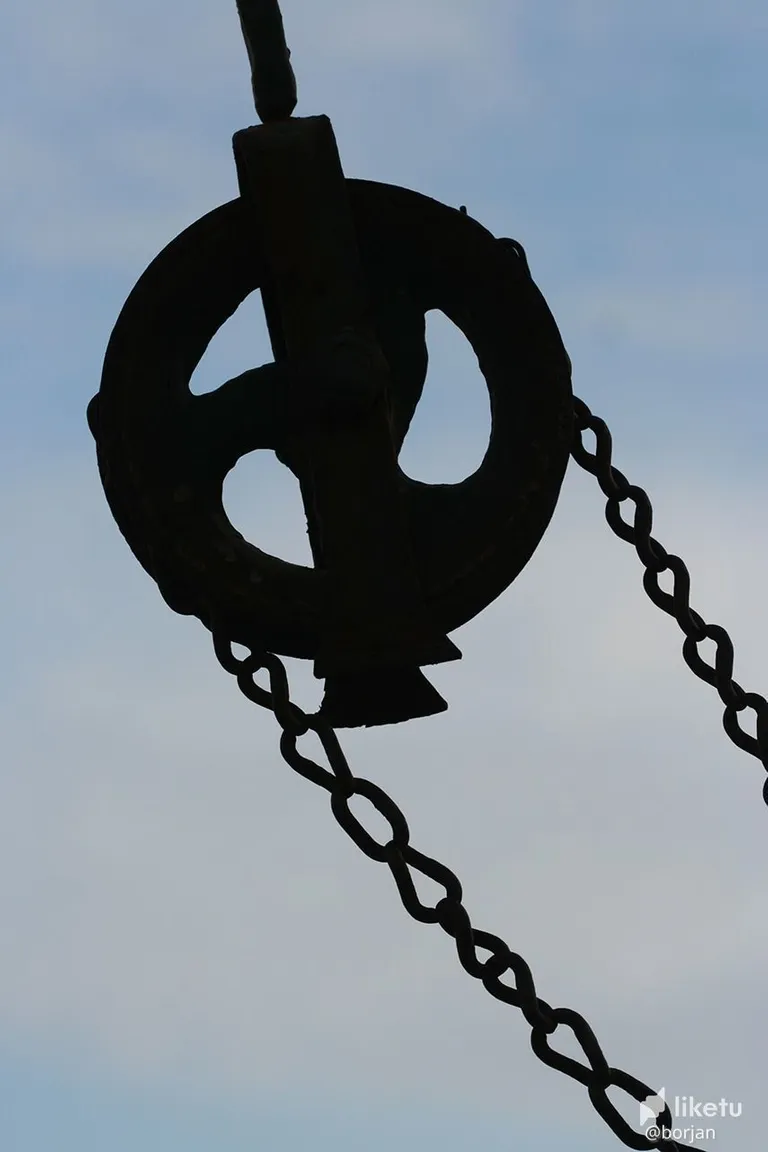 I found it only because I got lost.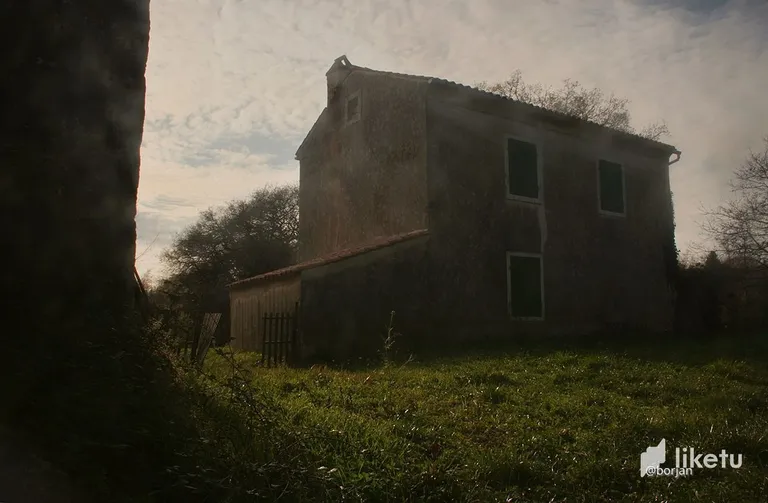 The sun was going down pretty rapidly. There wasn't much time to find the way.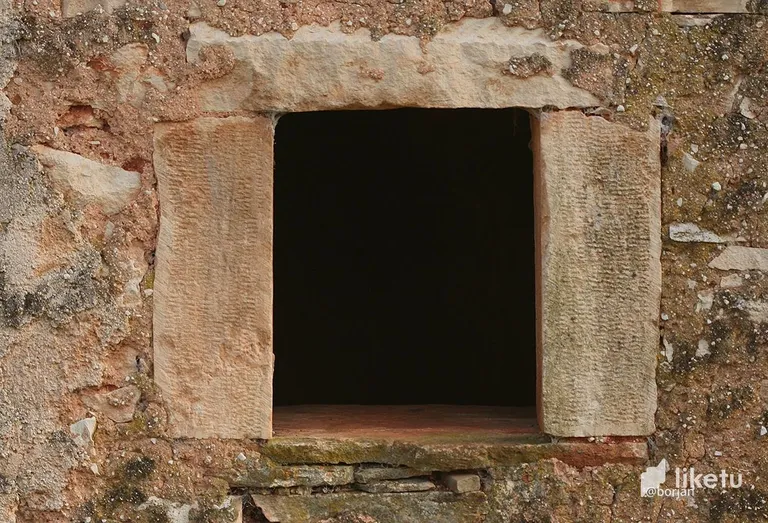 There was something ghostly in the atmosphere. The old homestead looked abandoned but still in good shape. It was probably used only in summer, as a weekend house. A weekend cottage. Something like that.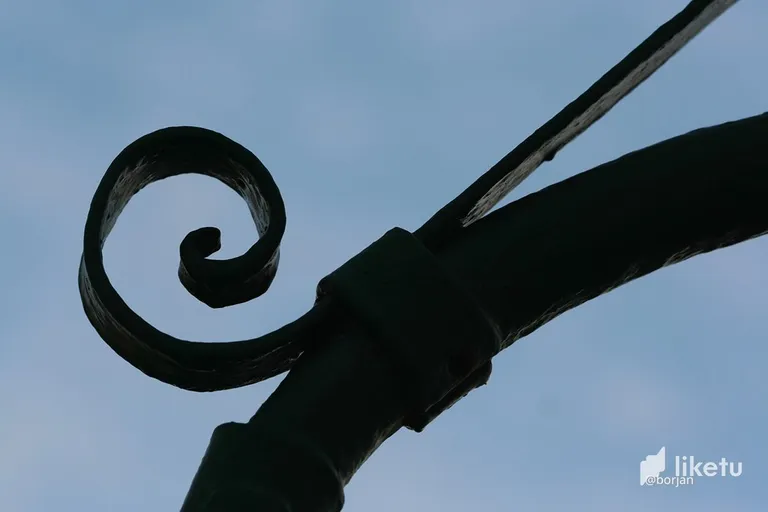 But now. I mean, back then, in the autumn of 2009, the place was eerie. Not scary, but almost.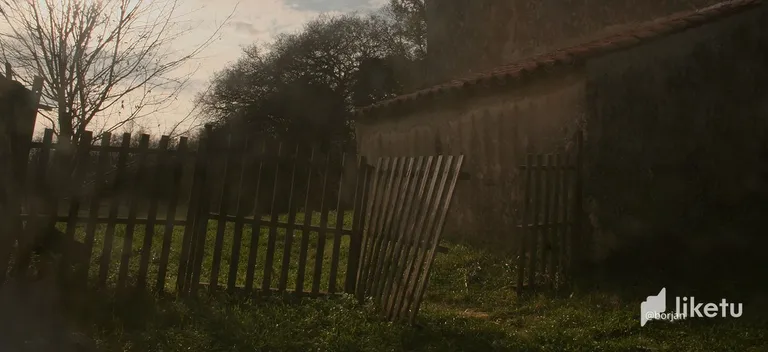 From here I continued through the woods and soon came across a path that led to an unpaved road. Following that road, I arrived in the village that goes by the name of Marchana. It was dark when I walked back to Valtura, along the asphalt road this time.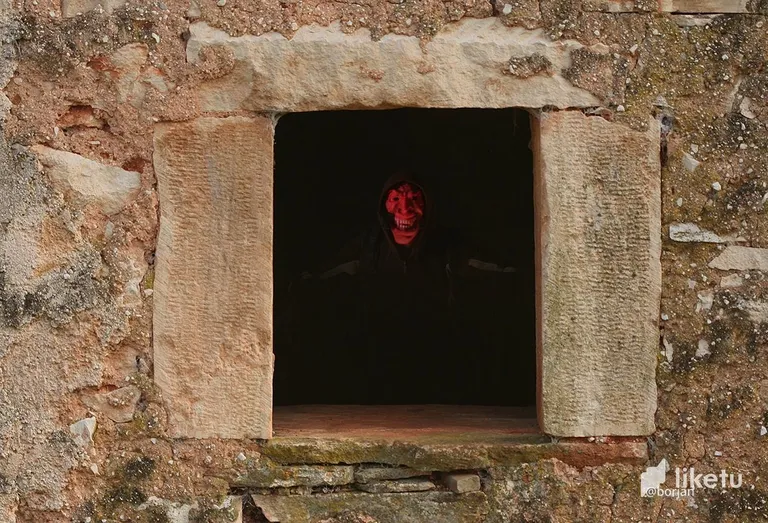 Before leaving the homestead, my imagination formed a demonic presence in the dark interior of the barn.
The previous photograph it's a montage, of course. I used an old selfie for that creation. Here you can see me under the red Halloween mask. The photograph was taken in some abandoned building in Liznjan. Five or six kilometers from where I live.
The year was 2009. Mid-autumn. I was searching for mushrooms and got lost in the woods a couple of kilometers from the village of Valtura. After hours of rambling, I stumbled upon a meadow surrounded by the forest. There was a house, a barn, and something strange in the air. You can read a bit more about it in the text under the photographs.
AND THAT'S IT. AS ALWAYS IN THESE POSTS ON HIVE, THE PHOTOGRAPHS ARE MY WORK - THE END.
---
For the best experience view this post on Liketu