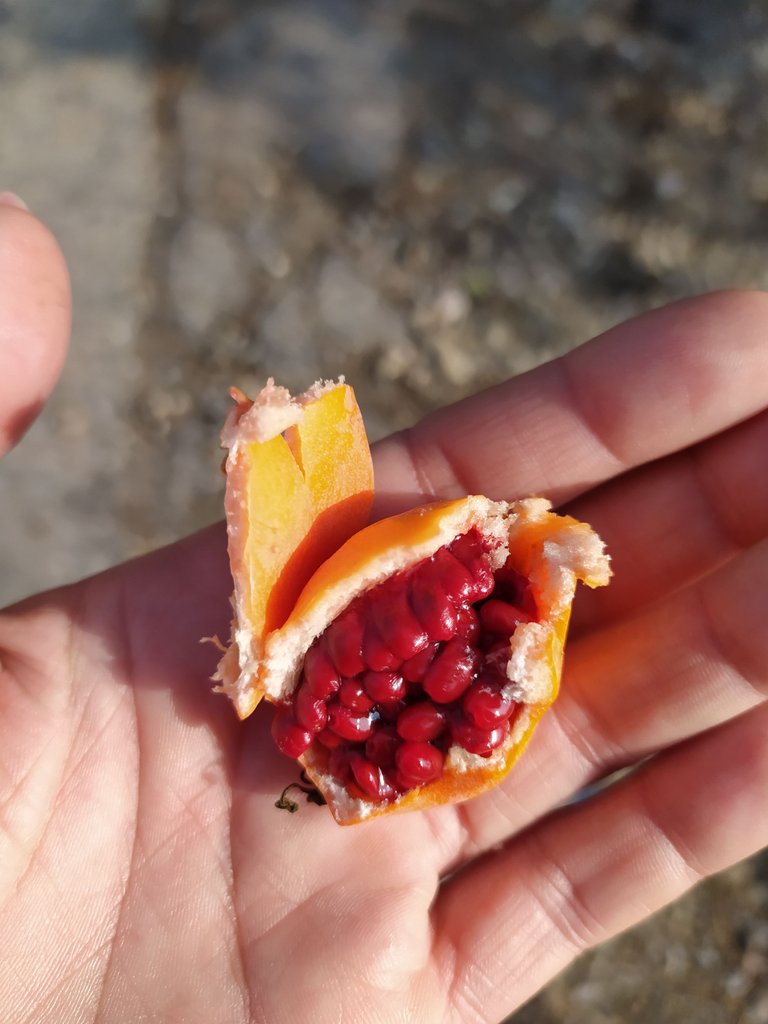 OUR PASSION FRUIT
Hello dear friends,
When we talk about passion fruit, we always think of tropical passion fruit, which has a dark and slightly wrinkled skin when ripe, and is yellow-orange inside.
This is the Passiflora that also grows in Italy and Switzerland. It is very good to eat and even if it does not have as intense a taste as the tropical one, it is still sweet.
Also the colour is different: the skin is salmon-orange and smooth, while what you eat is bright red.
Below you can see the flower being visited by a bee.
IL NOSTRO FRUTTO DELLA PASSIONE
Ciao cari amici,
quando parliamo di frutto della passione ci immaginiamo sempre quello tropicale, che ha la buccia scura e un po' rugosa quando maturo, e all' interno é di color giallo arancione.
Questa é la Passiflora che cresce anche in Italia e Svizzera, ed é buonissima da mangiare, anche se non ha un gusto cosí intenso come quello tropicale é comunque dolce.
Anche il colore si presenta differente: la buccia é arancio salmone e liscia, mentre ció che si mangia é di color rosso acceso.
Qui sotto potete vedere il fiore mentre riceveva visita da un' ape.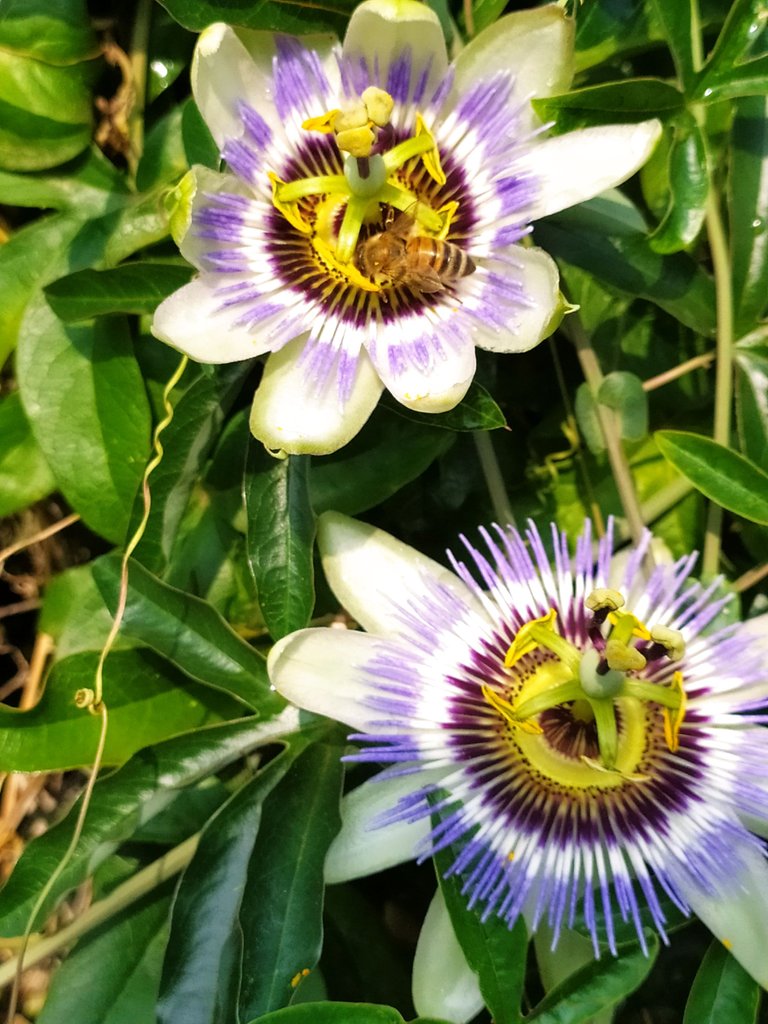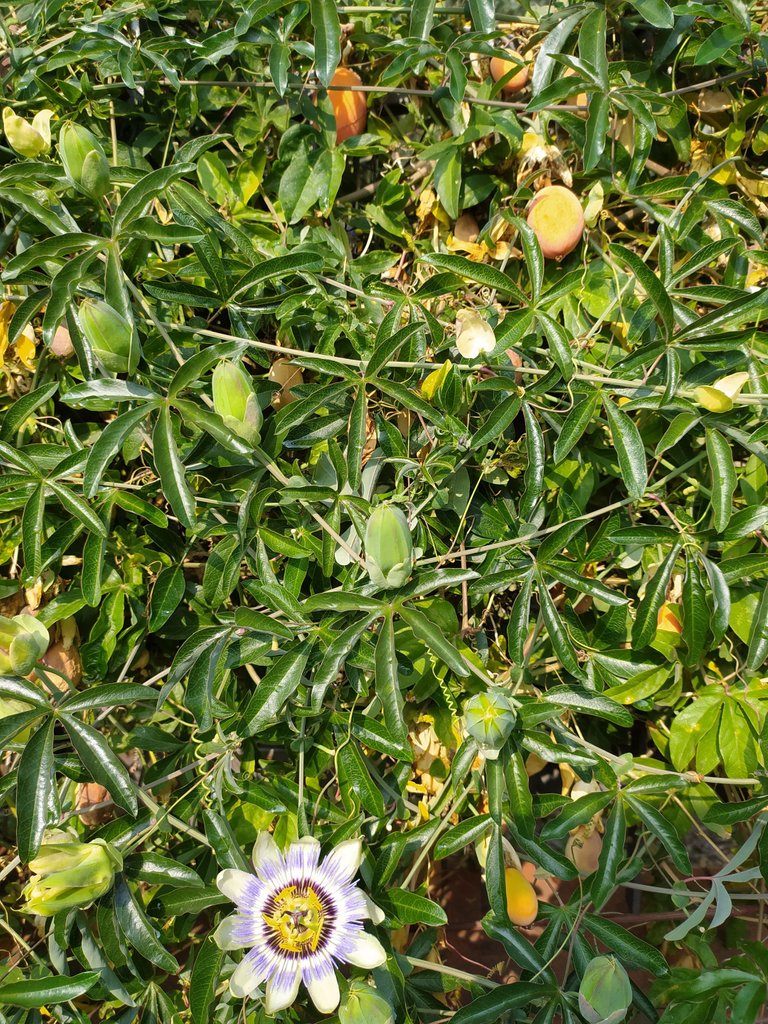 If you have the chance to taste it, now is the right time.
Have a nice weekend and thanks for following me😍.
Se avete l' occasione assagiatelo che ora é il periodo giusto.
Buon finesettimana e grazie per seguirmi😍