Although not mandatory, I choose to post some pictures with skies today. Off course I like sunne weather, but as a photographer having clouds give just that little extra to your pictures.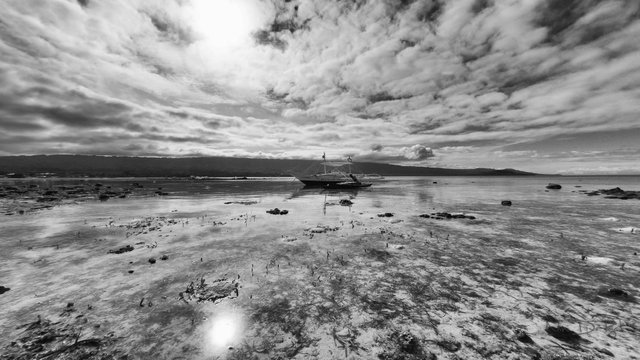 This picture was taken in Moalboal with my fish eye lens. It's one of my favorite lenses to work with. That day it was cloudy and it was low tide. Perfect time to grab my gear and go for a walk at the shore. I took the picture in color, but I have to admit that the BW conversion add more drama to it. I've played a bit with the settings, because just a standard BW conversion is not my thing. To me when you use that standard, it all looks "flat". So this is the final result. Hope you like it :)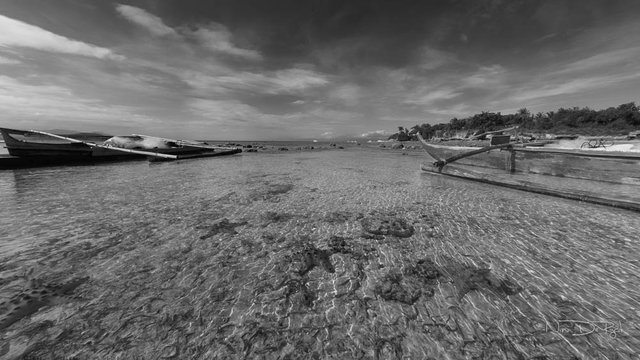 The second picture I took at the same shoot. Because of the low tide, the banka's added an extra to the picture. The diagonal lines of the small fisherboats leads your eye to a point in the distance.
I'm always surprised how beautiful this area is. Most tourist come here for the diving, snorkling and having a great time at Panagsama. But if you go off the beaten path, you will discover the real beauty of this place.