MY PHOTO OF THE DAY and my entry for MONOMAD CONTEST !
---
---
Blade runners- Cabo Verde
---
---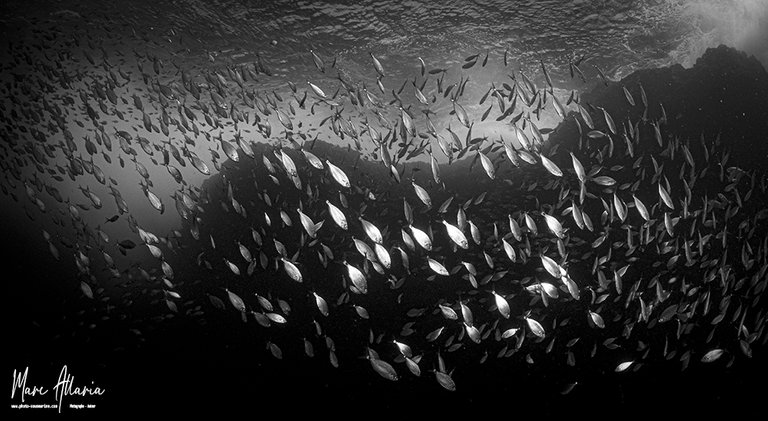 ---
---
En

Fr

Small subtitles of the title... From my home, the south of France, "Blade" is a small white fish with a black bar on the caudal. It is exactly the same fish that we find in this photograph of Cape Verde. A superb dive in the whirlpool of the surface. Cabo Verde.

Petit sous-titrage du titre... De part chez moi, le sud de la France, "Blade" est un petit poisson blanc possédant une barre noire sur la caudale. C'est exactement le même poisson que l'on retrouve sur cette photographie du Cap Vert. Une plongée superbe dans le remous de la surface. Cabo Verde
---
---
Contact me on discord #4302 or in this comment section
---
---
How to follow me ?
---
---