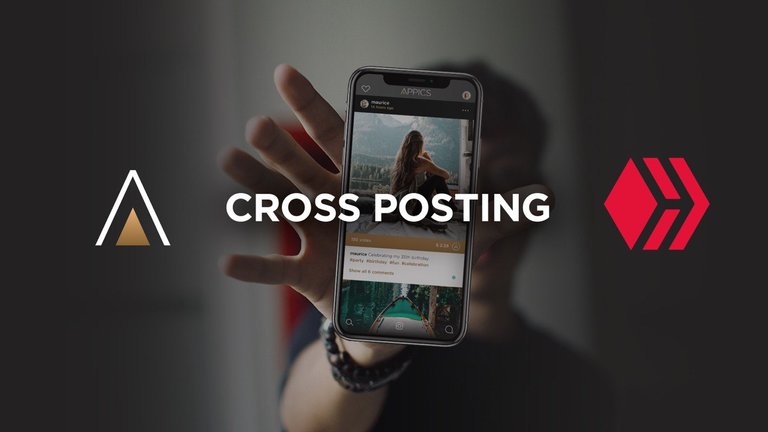 Exciting news for the HIVE Community! 🌎
In the last few months, APPICS had to deal with the instability of the STEEM blockchain deleted blocks, and hardforks, all of which affected our app performance as well.
After waiting for the release of SmartMediaTokens for over 3 years now, we decided this spring (even before the Steem/Hive split) that we needed to take matters into our own hands and work on our OWN blockchain solution, independent from STEEM.
Our developers have been working tirelessly and now the new blockchain is mostly ready for internal testing! 🙌
This independent blockchain solution will enable APPICS users to decide for themselves if they want their APPICS posts to be cross-posted to HIVE 💪
We have announced this cross-posting solution since the beginning, and always wanted to have the option for our users to have their APPICS posts on HIVE. Obviously we focused on developing the blockchain itself first, but now we are ready for testing and for implementing the cross-posting option as well.
The new blockchain will have a 83% speed increase (from 3 seconds, as it is on STEEM at the moment, to 0.5 seconds) which means that the user experience will be improved and rewards can be reflected almost instantly after an upvote. We have also integrated other new features like a longer reward period, an option for tipping (where you can tip others even after the rewrd period ended), and more.
Watch the video below to learn more about our upcoming announcement & major future plans for APPICS! 💥
It's been some time since the last episode of RAW & UNCENSORED 🎥 where we share with you some content behind-the-scenes of an APPICS meeting.
Finally after a long break due to the global pandemic, we had our first in-person meeting last week and it was great to see everyone again personally and catch up! 🙌
As promised, this video includes a sneak peak at some major news 🔥 namely that we've been working on a blockchain solution for APPICS, that will allow us to operate independently from Steem, but at the same time allow our users to decide if they want to cross-post to Hive or other social media platforms ❗️
These are super exciting news and an official announcement will follow where we will share details, technical insight, and timelines. ⏰ there will also be a token swap to the new blockchain-based token for our APPICS Mainnet.
We always act with the best interest of our community and the growth of the platform in mind, so we couldn't rely on an unstable blockchain any longer and setup our own solution. 💪
With the new blockchain, we will be able to have a seamless onboarding process with the ability to create unlimited instant accounts - which is one of the most essential features for global mass adoption. 🌎
Additionally, the signup process will also be simplified with the option to sign up through your facebook, twitter, or google account.
Another exciting feature that we're currently working on implementing is LIVESTREMING! 🎥 stay tuned for that as well!
Just know that we are very close to the public launch and can't wait to finally release the official announcement 🤫 and show the World what APPICS is all about! 😁
We are are also working on a referral program for HIVE, so you can get rewarded for onboarding new users to APPICS as well!
After our Sneak Peek announcement yesterday, our APX token price rose over 40% as seen on Coingecko
BUY & TRADE APPICS TOKENS (APX) 📈
🔹 Trade APX/BTC at: https://hoo.com/trade/apx-btc (Tutorial here)
🔹 Trade APX/EOS at: https://newdex.io/trade/appicsappics-apx-eos (Tutorial here)
🔹 Trade APX/STEEM at: https://steem-engine.com/?p=market&t=APX
Take a look inside the APPICS App
We've had several new updates to the APPICS app in the last few months: the user experience ws drastically improved, the app now features continuous scrolling, animated video previews, category tags under each post, new categories and more.
We also have more and more talented artists and influencers join our platform to get their PASSION REWARDED! Check out some of the talents in the video above!
Make sure to SUBSCRIBE to our APPICS community on HIVE to stay up to date with the latest news & announcements: https://hive.blog/trending/hive-142013
---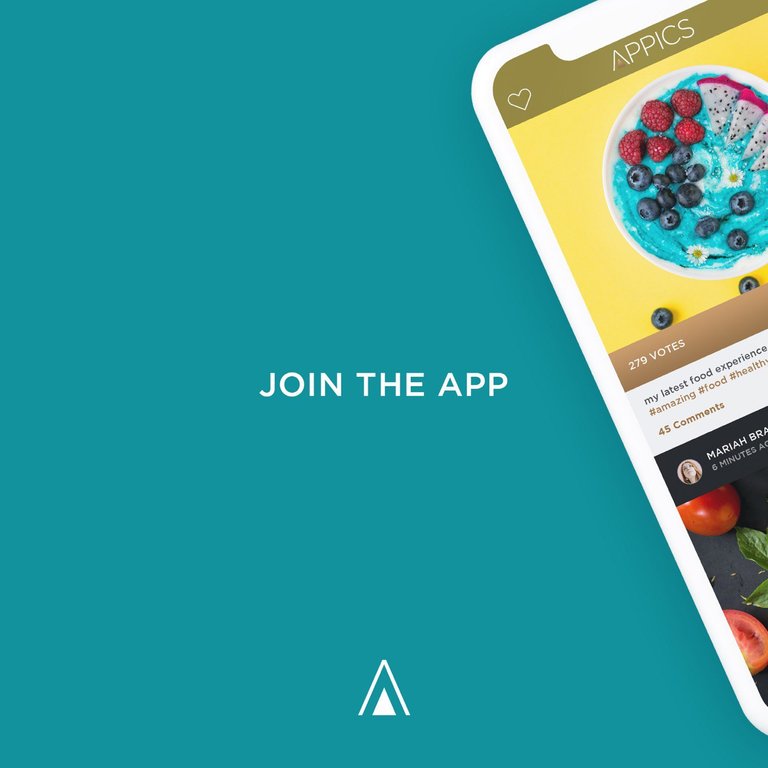 Are you an APPICS tester yet?
If not, please visit ios.appics.com if you're an iOS user, and for android users softlaunch.appics.com to download the APPICS app. Or visit account.appics.com to create an instant APPICS account including APX power!
Once you have downloaded APPICS, you can login directly with your account and private active key!
---
If you have any questions about APPICS, you can ask our admins on Telegram:
Official APPICS Group
APPICS - South Korea
APPICS - Deutschland
APPICS - Russia
APPICS - Nigeria
APPICS - Bangladesh
APPICS - South America
---
www.appics.com