iiRcade is a Kickstarter success story from earlier this year. For those that do not know, the iiRcade is an all-in-one arcade in your home option. Like Arcade1Up and My Arcade offerings, the design is a familiar one for gamers. Where things differ is how games are handled. The iiRcade features an app store and can play multiple titles, each sold separately.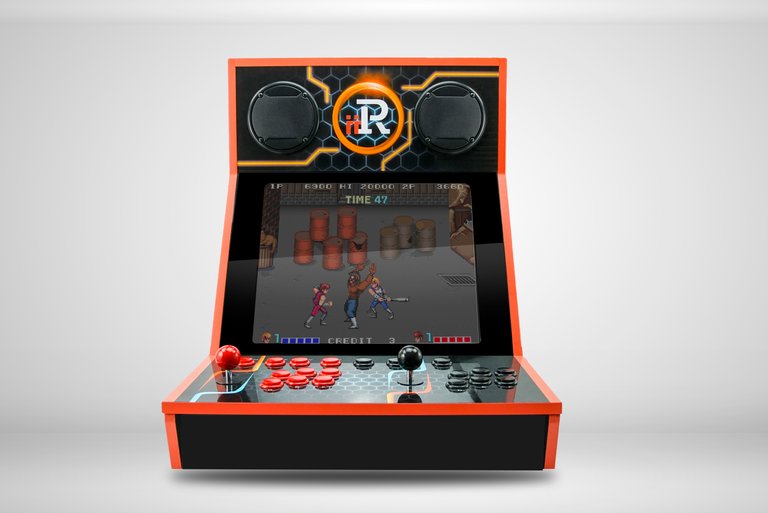 iiRcade is a Kickstarter success story
So far it is and based on the retail partners it seems fans will be happy as well. Recently the team behind iiRcade announced Amazon, b8ta, and Touch of Modern as retail partners.
This is interesting news. I am only familiar with the reach of Amazon myself. Anyone reading this already knows how far that company reaches in the retail world.
Touch of Modern and b8ta will begin rolling out iiRcade to their retail locations in Q4 2020. Amazon will presumably begin offering the multi game playing device around that time as well.

Different approach
As mentioned already, iiRcade features an app store. This is how new games are loaded onto the device. Internally there is 128GB of memory for storing games.
Other than the memory and Wi-Fi connectivity, things are like Arcade1Up and My Arcade offerings. I will not bore you with repeating monitor size and such.
Pre-loaded on the iiRcade are 11 games.
Beach Buggy Racing
Bomb Squad
Dragon's Lair
Double Dragon
Fancy World
Gunbird
Maniac Square
Power Balls
Snowboard Championship
Thunder Hoops
Twin Brats
There are mention of other titles such as Dead Effect 2, Riptide GP Renegade, Wonder Boy Dragon's Trap, etc. That is on top of deals made with companies such as Sega.
Based on what I have seen so far, I must wonder, is this just an emulation machine in an arcade cabinet?
I am not sure because there is precious little available concerning the operating system. I figure it is Android based considering more and more Android games are popping up as upcoming releases.
Not saying that is a bad thing. There are plenty of awesome devices that run Android. Many are emulation devices for the most part. Just an observation on what is probably powering the iiRcade.
Keep your browser pointed at Amazon if you want to secure one of these.
This article was originally published on Retro Gaming Magazine.