English




Racing games belong to one of those very broad genres, as we find them of all kinds and from completely different times, such as Need for Speed or Forza Horizon, games focused on driving as seen in real life, however there are also more "arcade" games, which add fantasy elements such as objects or race tracks that defy the laws of physics; Mario Kart is one of these franchises.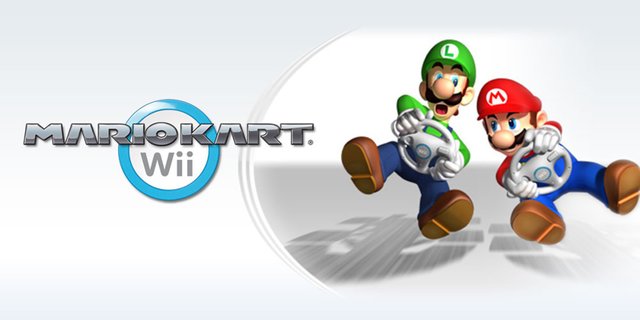 Source
---
And it is not exactly new, it was actually created before many of us, the youngest, were even born, but surely all of us here grew up with at least one Mario Kart in our childhood, or adolescence, perhaps many still play some games occasionally, age is never an impediment to that.
Mario Kart Wii came to revolutionize the franchise, adding a lot of new features, which together with the online multiplayer caused the title to be very popular after its launch and even years later, such was the point that even after the online services of the console were closed, fans created their own servers to continue enjoying this and other games online.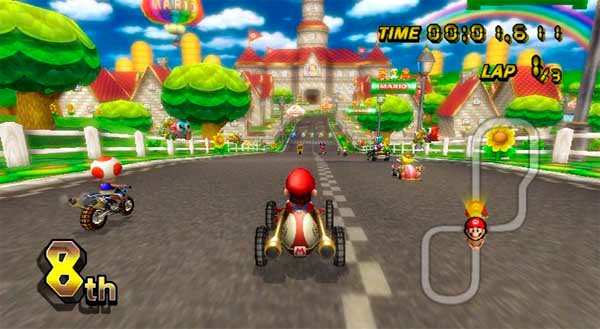 Source
---
Until then it was only possible to compete using the characters related to Mario on karts, but now motorcycles were introduced, a new type of vehicle to master, however which is faster between a motorcycle and a kart is still debated today because both types are balanced and also depends in part on the track we play on, because sometimes a kart will be more effective than a motorcycle in certain corners, but the bikes gain an additional speed boost on the straights at the expense of a less powerful turbo after a drift.
Each character can choose between 5 karts and 5 motorcycles based on their weight: light, medium or heavy, and this will affect their statistics in one way or another, however most of the time everything is kept balanced to avoid much advantage or disadvantage only by choosing a certain character.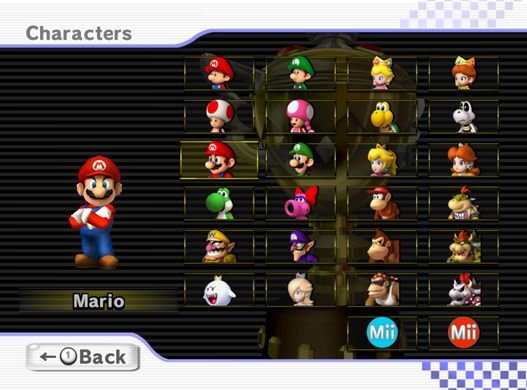 Source
---
The character template is also very large, because apart from those that are already available to use from the beginning, we can unlock a lot of characters, and even play with our Mii character.
As for the racing circuits, they are still divided into 4-race cups divided into Nitro and Retro, new circuits and others that come back from old games, respectively.
A new mechanic is added to the races, in which we can perform a stunt as soon as we take off from a ramp, if we do it well when landing we will gain a little additional boost, it does not have to be a ramp in every sense, it is enough that there is some element on the track as a drop or bump that allows us to be suspended in the air for a moment.
As for difficulties, initially we are limited to 50 cc, only with karts, 100 cc, only with motorcycles, and 150 cc with both, then you can compete with both types of vehicles in all difficulties, and a mirror mode is added at 150 cc, where all the circuits are inverted so that the left becomes right, and vice versa.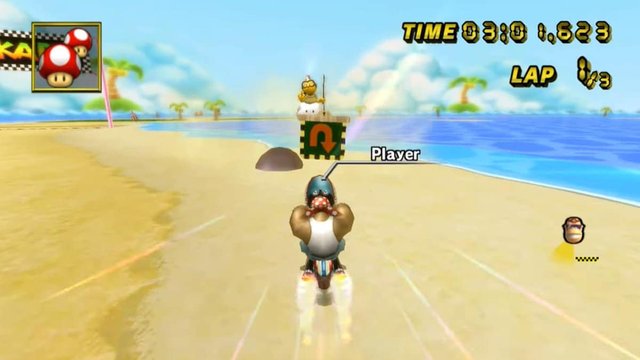 Source
---
Additionally there is a time trial mode, where we can compete without interruptions against the ghosts of the developers or our own that we register on the console. Also to be mentioned are the battle modes, where instead of a racing circuit we compete in an arena against other players or cpu to determine who is left standing at the end, a game mode that can be intense or even chaotic with all those objects on screen.
Mario Kart Wii was considered the best Mario Kart so far, until Mario Kart 8/Deluxe took the lead in an exemplary way a few years later, and reached the peak of what Mario Kart can offer, for now.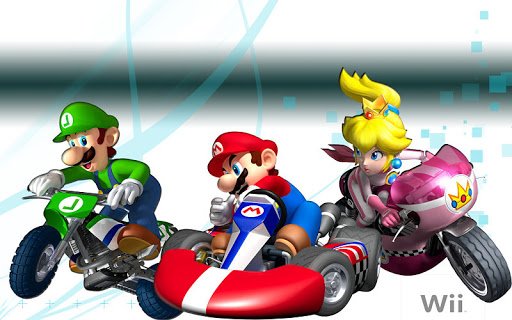 Source
In summary, if you are thinking of playing a Mario Kart and you do not have a Wii U or a Switch at hand, Mario Kart Wii could be a good option, and for those who have it among their possessions, it is never a bad time to replay it a little, just an exceptional racing game.
---
And here ends today's post, and it goes without saying that I really appreciate those who take the time to read up to this point, and I hope you liked it.
Without much more to add, see you in the next post, bye bye.
---

Español




Los juegos de carreras pertenecen a uno de esos géneros muy amplios, pues los encontramos de todo tipo y de épocas completamente dispares, como Need for Speed o Forza Horizon, juegos enfocados a la conducción como se ve en la vida real, sin embargo también hay juegos más "arcade", que añaden elementos de fantasía como objetos o pistas de carreras que desafían las leyes de la física; Mario Kart es una de estas franquicias.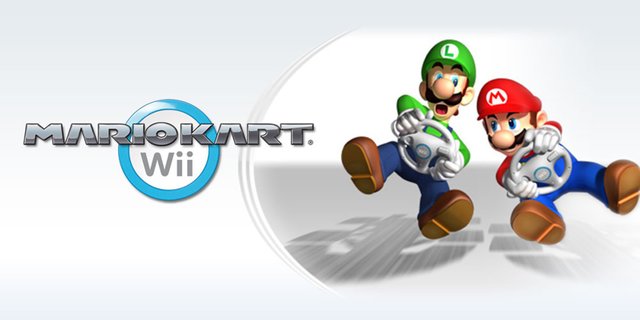 Fuente
---
Y no es precisamente nueva, en realidad fue creada antes de que muchos de nosotros, los más jóvenes, siquiera naciéramos, pero seguramente todos aquí crecimos con al menos un Mario Kart en nuestra niñez, infancia, o adolescencia, quizás muchos aún jueguen algunas partidas de vez en cuando, la edad nunca es un impedimento para eso.
Mario Kart Wii venía a revolucionar la franquicia, agregando un montón de novedades, que junto al multijugador online causaron que el título fuera muy popular después de su lanzamiento y aún años después, tal fue el punto que aún después de finalizados los servicios online de la consola, los fans crearon sus propios servidores para seguir disfrutando de ese y otros juegos de forma online.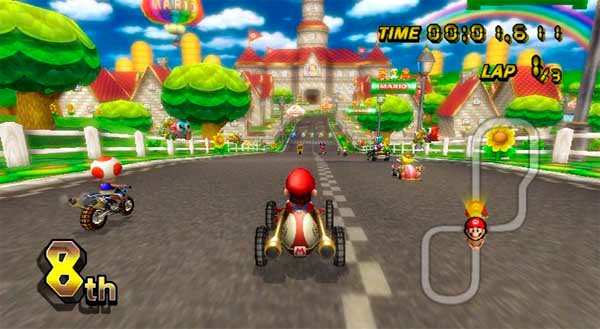 Fuente
---
Hasta ese momento solo era posible competir utilizando a los personajes relacionados a Mario subidos en karts, pero ahora se introducían las motocicletas, un nuevo tipo de vehículo para dominar, sin embargo cuál es más rápido entre una moto y un kart aún se discute hoy día, pues ambos tipos están balanceados y depende también en parte de la pista en la que juguemos, pues a veces un kart será más efectivo que una motocicleta en ciertas curvas, pero las motos ganan un impulso de velocidad adicional en las rectas a costa de un turbo menos potente luego de un derrape.
Cada personaje puede elegir entre 5 karts y 5 motocicletas en base a su peso: ligero, mediano o pesado, y esto afectará de una forma u otra a sus estadísticas, sin embargo la mayor parte del tiempo todo se conserva balanceado para evitar mucha ventaja o desventaja solo por la elección de un determinado personaje.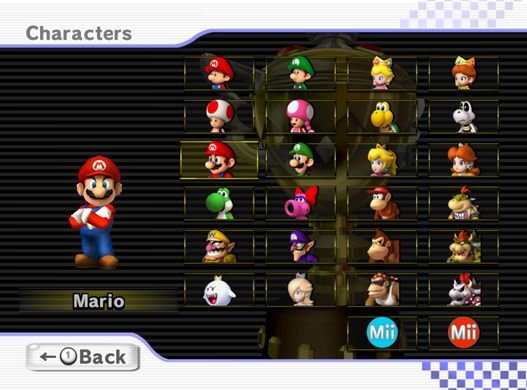 Fuente
---
La plantilla de personajes también es muy grande, pues aparte de los que ya vienen disponibles para usar desde un inicio, podemos desbloquear a un montón de personajes, e incluso jugar con nuestro personaje Mii.
En cuanto a los circuitos de carreras, se siguen dividiendo en copas de 4 carreras divididas en Nitro y Retro, circuitos nuevos y otros que vuelven de juegos antiguos, respectivamente.
Se añade a las carreras una nueva mecánica, en la cual podemos realizar una acrobacia apenas despegar de una rampa, si lo hacemos bien al aterrizar ganaremos un pequeño impulso adicional, no tiene que ser una rampa en todo sentido, basta con que haya algún elemento en la pista como un desnivel o un bache que nos permita quedar suspendidos en el aire por un momento.
En cuanto a dificultades, inicialmente se nos limita a 50 cc, solo con karts, 100 cc, solo con motos, y 150 cc con ambos, luego se puede competir con ambos tipos de vehículos en todas las dificultades, y se agrega un modo espejo a los 150 cc, donde se invierten todos los circuitos de forma que la izquierda se convierte en derecha, y viceversa.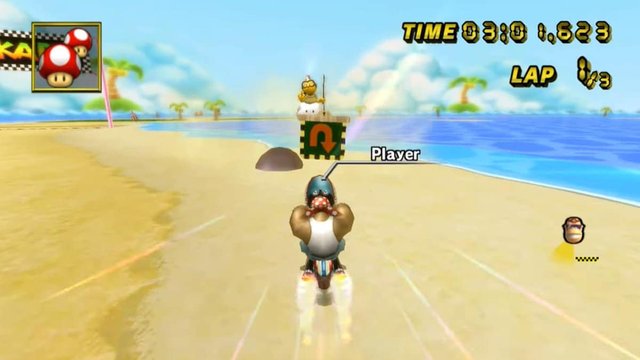 Fuente
---
Adicionalmente hay un modo contrarreloj, donde podemos competir sin interrupciones contra los fantasmas de los desarrolladores o los nuestros propios que registremos en la consola. También restan por mencionar los modos de batalla, donde en lugar de un circuito de carreras competimos en una arena contra otros jugadores o cpu para determinar quién queda en pie al final, un modo de juego que puede llegar a ser intenso o hasta caótico con todos esos objetos en pantalla.
Mario Kart Wii fue considerado el mejor Mario Kart hasta el momento, hasta que Mario Kart 8/Deluxe tomó el testigo de forma ejemplar unos cuantos años después, y llegando a la cumbre de lo que Mario Kart puede ofrecer, por ahora.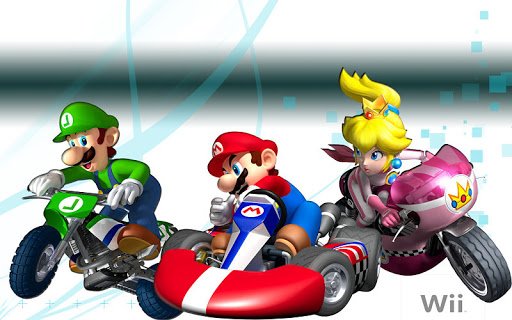 Fuente
En resumen, si estás pensando en jugar algún Mario Kart y no tienes a la mano un Wii U o un Switch, Mario Kart Wii podría ser una buena opción, y para aquellos que lo tengan entre sus posesiones, nunca es mal momento para rejugarlo un poco, simplemente un juego de carreras excepcional.
---
Y aquí termina el post de hoy, ya sobra decir que agradezco mucho a quienes se toman el tiempo de leer hasta este punto, y que espero que les haya gustado.
Sin mucho más que agregar, nos vemos en el próximo post, bye bye.