ENGLISH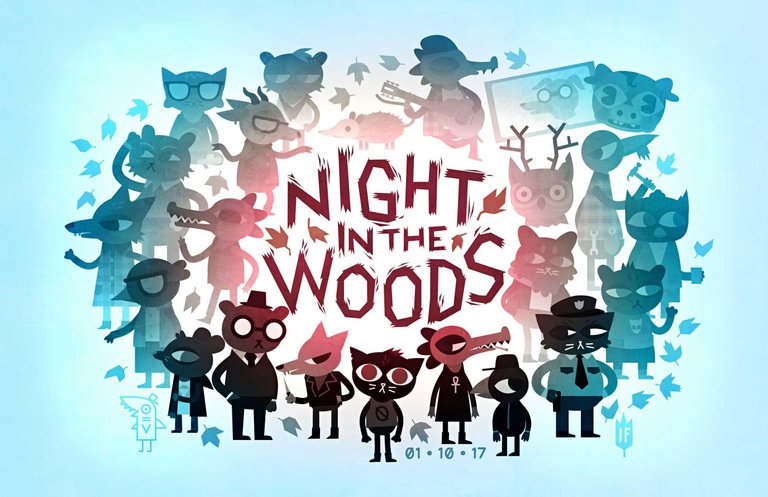 Night in the Woods is a game focused on narrative, with elements of exploration. The story is the true protagonist, but it is integrated with the gameplay in such a way that it does not give the sensation of a slow game.
We will discover the story of Mae, an anthropomorphic cat that returns to her hometown in Possum Springs, after leaving school. Mae realizes from the first moment that things are very different from how she remembers them and she finds herself trapped in her first existential crisis. The first thing she finds out, in fact, is that even her parents have forgotten about her. Therefore, recovering her old life may not be so easy.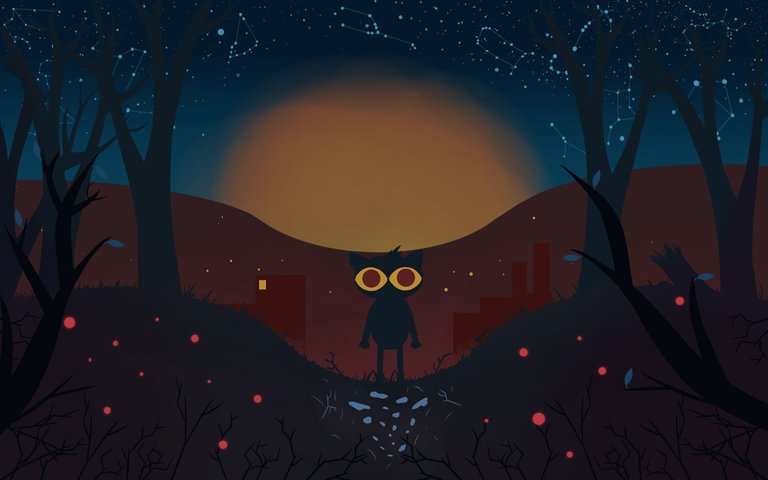 In Mae's life there is also an extraordinary fact; a mystery that will be unraveled through the four chapters, and that adds a dark element to our protagonist's life. The story ends up being the key to the outcome.
Not everything will revolve around Mae, but we will also be able to meet other characters who face different problems. The key to Night in the Woods is that it has a humor that is sometimes a little dark, but always has a lot of truth behind each joke and this will be the way we will know how the characters feel.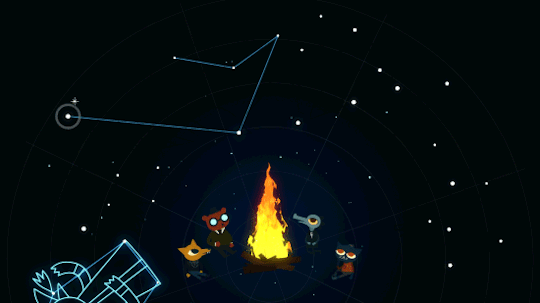 The dynamic in Night in the Woods is that, when we go home, every day we will get up, look at our computer, talk to our mother and meet our friends. We will have some freedom to explore the streets, which will allow us to discover side events that will explain more about Mae's world.
Night in the Woods offers us a series of mini-games, for example, a Guitar Hero when we rehearse with our group or a kind of roguelike that we can find in our laptop. Above all, Mae's dreams stand out: simple platform levels in which we must find four musicians (whose pieces are added to the soundtrack) with a more conventional style of play.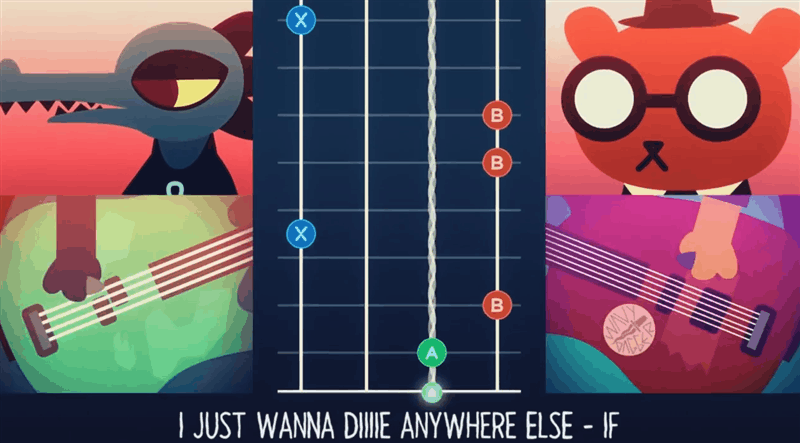 The artistic style is surprisingly apt for the serious themes this game explores. Colors, simple lines or playing like a cat are no barrier for us to identify with the characters.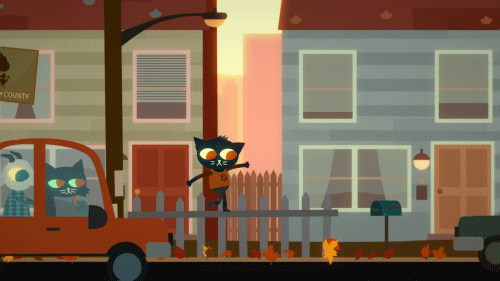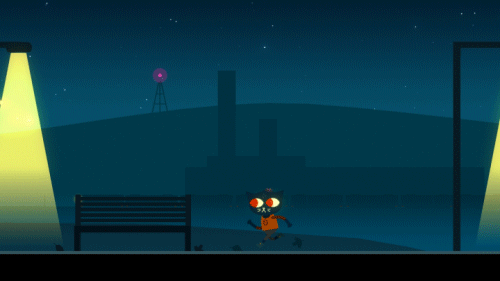 .
Even though the graphics have a minimalist design and we don't hear a single voice in the whole game, it's amazing how we get into this world, and feel like the protagonists of Night in the Woods.
Music, in a subtle but effective way, accompanies us at all times, rarely being the protagonist.

Thank you for reading, see you in the next post
ESPAÑOL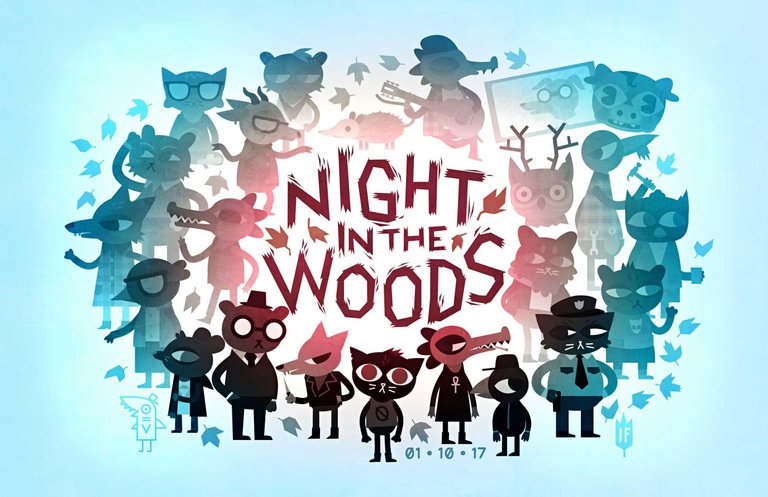 Night in the Woods es un juego enfocado en la narrativa, con elementos de exploración. La historia es la verdadera protagonista, pero se integra con su jugabilidad de manera tal que no da la sensación de un juego lento.
Descubriremos la historia de Mae, una gata antropomorfa que vuelve a su ciudad natal en Possum Springs, después de haber dejado los estudios. Mae se da cuenta desde el primer momento que las cosas son muy diferentes a cómo ella las recuerda y se encuentra atrapada en su primera crisis existencial. Lo primero que averigua, de hecho, es que hasta sus padres se han olvidado de ella. Por lo tanto, recuperar su antigua vida quizás no será tan fácil.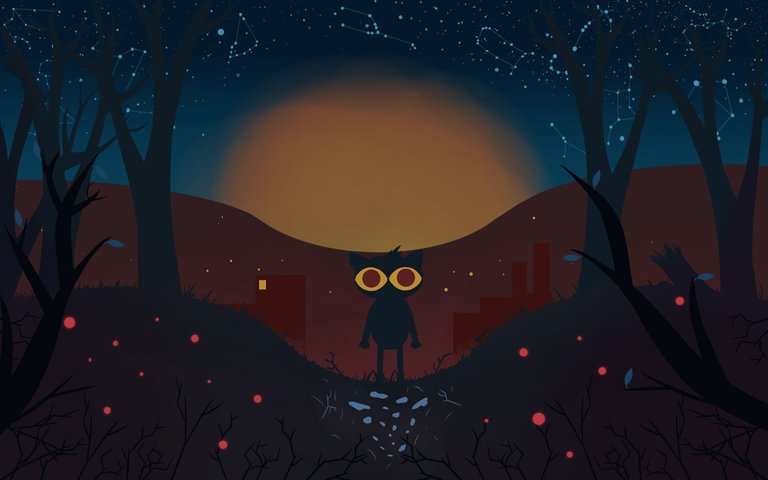 En la vida de Mae se cruza además un hecho extraordinario; un misterio que se irá desentrañando a través de los cuatro capítulos, y que añade un elemento tenebroso a la vida de nuestra protagonista. La historia termina siendo clave para el desenlace.
No todo girará en torno a Mae, sino que también seremos capaces de conocer a otros personajes que se enfrentan a problemas diferentes. La clave de Night in the Woods es que posee un humor a veces un tanto oscuro, pero que siempre tiene mucha verdad detrás de cada broma y esta será la forma en la que sabremos cómo se sienten los personajes.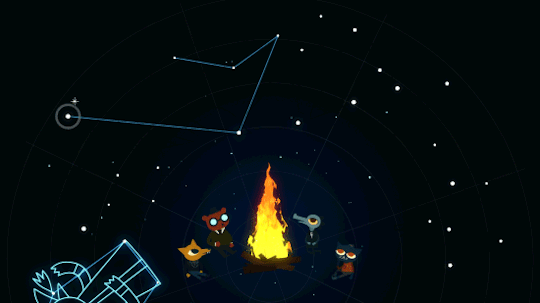 La dinámica en Night in the Woods consiste en que, al volver a casa, cada día nos levantaremos, miraremos nuestro ordenador, hablaremos con nuestra madre y quedaremos con nuestros amigos. Tendremos cierta libertad para explorar las calles, lo que nos permitirá descubrir eventos secundarios que nos explicarán más sobre el mundo de Mae.
Night in the Woods nos ofrece una serie de minijuegos, por ejemplo, un Guitar Hero cuando ensayamos con nuestro grupo o una especie de roguelike que podemos encontrar en nuestro portátil. Por encima de todo, se destacan los sueños de Mae: niveles simples de plataformas en que debemos encontrar a cuatro músicos (cuyas piezas se van sumando a la banda sonora) con un estilo de juego más convencional.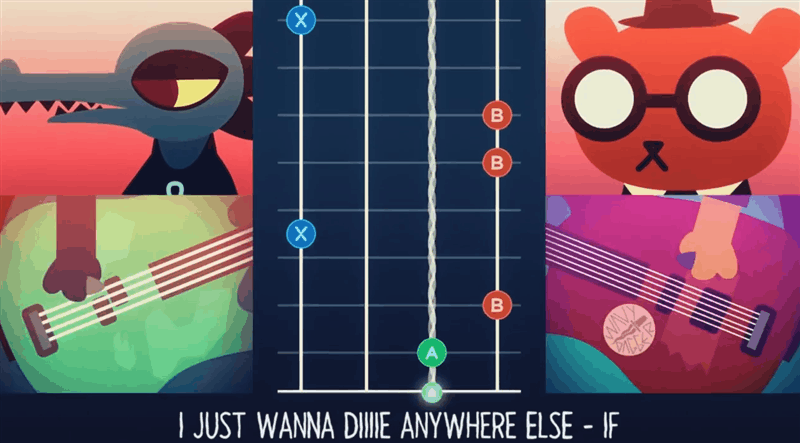 El estilo artístico es sorprendentemente acertado para los temas serios que explora este juego. Los colores, las líneas simples o jugar como una gata no nos suponen ninguna barrera para identificarnos con los personajes.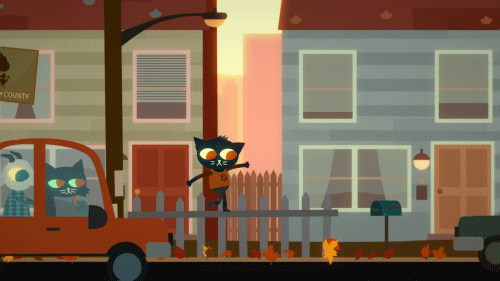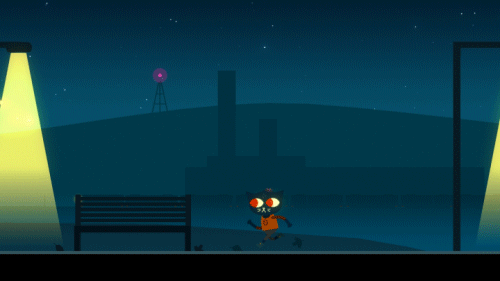 .
A pesar de que los gráficos poseen un diseño minimalista y no escuchemos ni una voz en todo el juego, resulta sorprendente cómo nos adentramos en este mundo, y nos sentimos protagonistas de Night in the Woods.