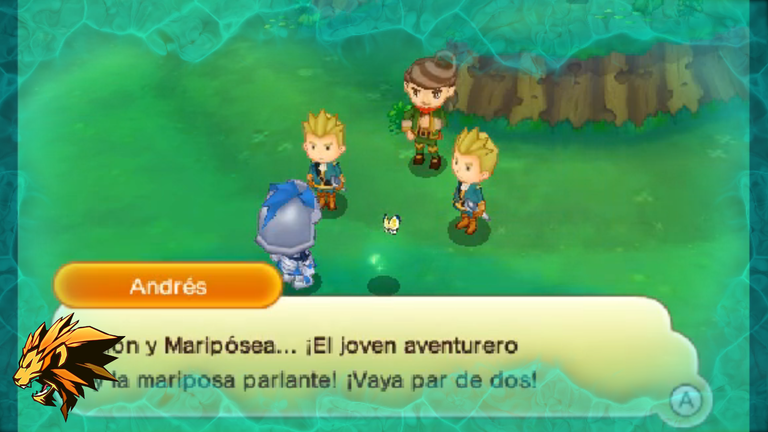 Bienvenidos mis queridos hermanos y hermanas Gamer amantes del maravilloso mundo de los videojuegos.
El día de hoy continuaremos nuestra aventura desde donde lo dejamos en Fantasy Life, puesto que anteriormente habíamos ayudado a la princesa Laura en ayudar al Somnidragón, el cual se encontraba muy molesto por sus crías, ya que en su nido en la cima del Monteniveo había caído una Petralipsis. Sabemos que estas misteriosas piedras están cayendo del cielo, puesto que el motivo de que estas caigan es un misterio.
Por lo que tuvimos que romper dicha piedra para poder hacer que las crías del dragón despierten de su letargo, por lo que obtuvimos un objeto de la diosa, el cual aún no sabemos para qué servirá y que podremos hacer con ella.
Welcome my dear brothers and sisters Gamer lovers of the wonderful world of video games.


Today we will continue our adventure from where we left off in Fantasy Life, since we had previously helped Princess Laura to help the Somnidragon, who was very upset for his offspring, since a Petralypse had fallen in his nest at the top of Monteniveo. We know that these mysterious stones are falling from the sky, since the reason for them to fall is a mystery.


So we had to break the stone to make the dragon hatchlings wake up from their lethargy, so we got an object from the goddess, which we still do not know what it will be used for and what we can do with it.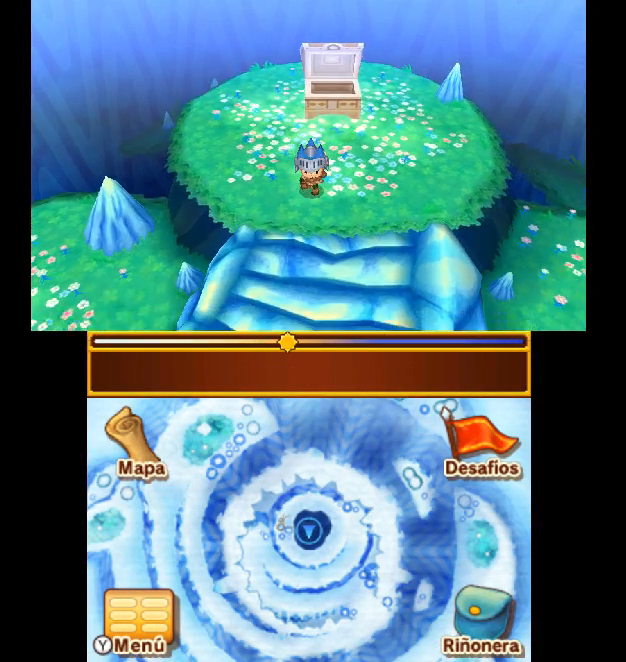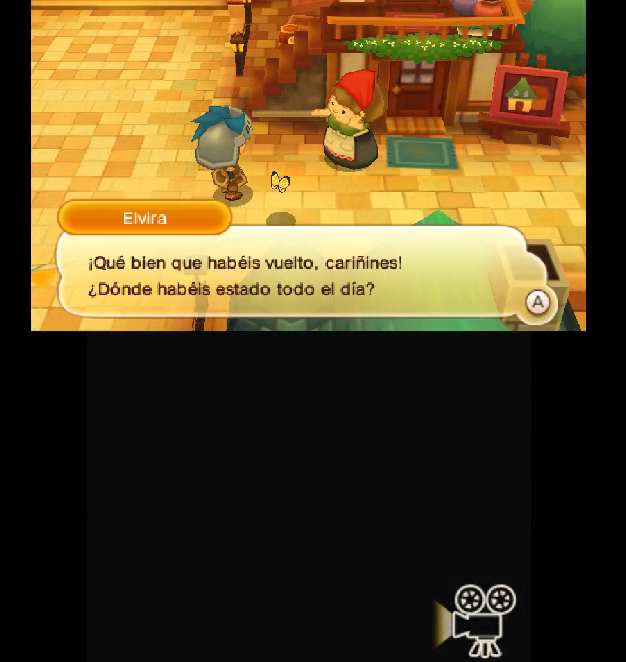 Luego de haber obtenido el objeto de la diosa, el rey Reinaldo nos dio las gracias por haber hecho que la madre dragón sé allá calmado, puesto que ahora nuestro objetivo es ir a descansar a nuestro hogar, pero antes debemos ir a hablar con Alvira para contarle la aventura que tuvimos con el rey y la princesa.
Cuando lleguemos veremos que Alvira estaba preocupada por el rato que teníamos afuera de la ciudad, así que le hablaremos como nos fue, esta nos mencionara que el rey Reinaldo paso por aquí y le entrego unos cuantos Revis para que nos lo entregara como recompensa por haberlo ayudado con la madre dragón.
Luego nos iremos a nuestro hogar para descansar de nuestra aventura, también veremos una escena de una pirata, el cual estará observando el océano por alguna razón, también mencionara que el océano está rugiendo de forma sospechosa.
After having obtained the object of the goddess, King Reynald thanked us for having made the mother dragon calm down, now our objective is to go to rest to our home, but first we must go to talk to Alvira to tell her about the adventure we had with the king and the princess.


When we arrive we will see that Alvira was worried about the time we had outside the city, so we will tell her how it went, she will mention that King Reinaldo passed by here and gave her a few Revis to give us as a reward for helping him with the mother dragon.


Then we will go to our home to rest from our adventure, we will also see a scene of a pirate, which will be watching the ocean for some reason, he will also mention that the ocean is roaring suspiciously.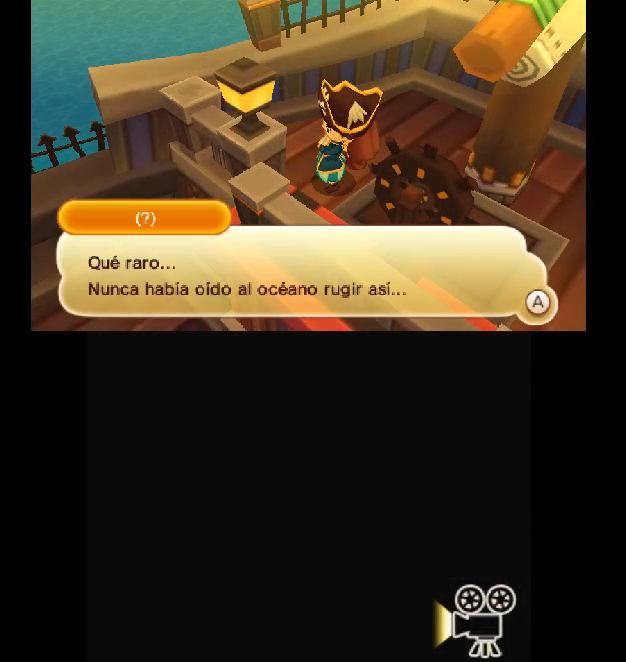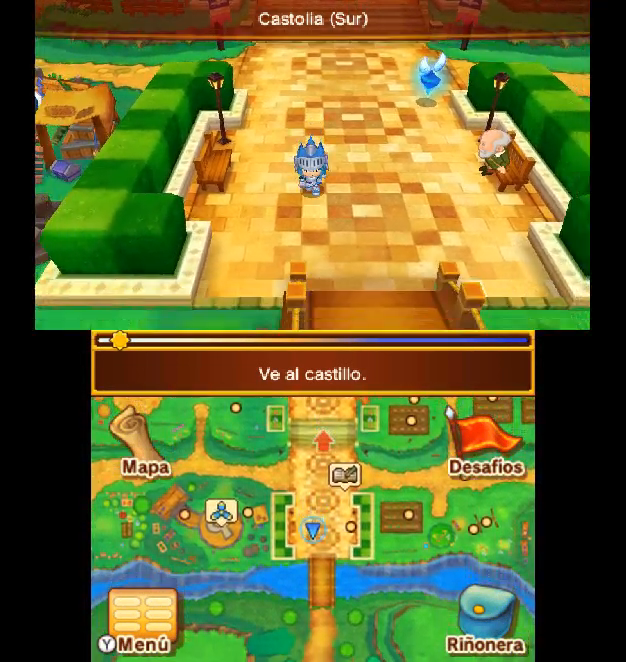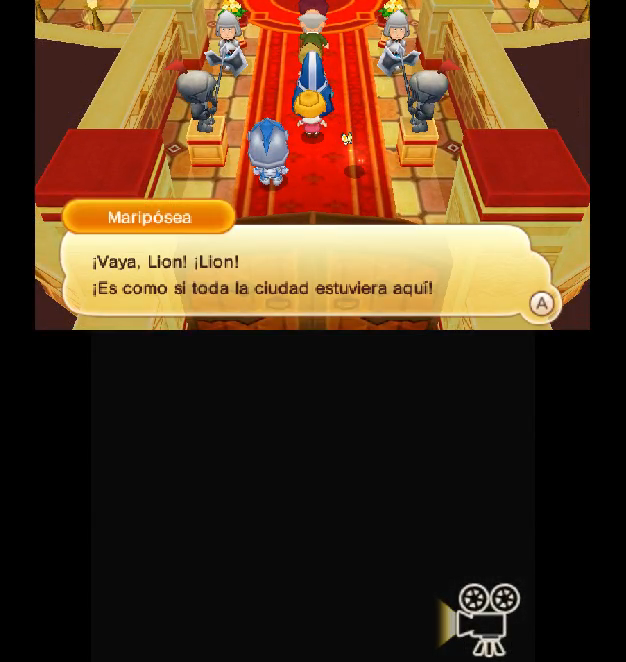 Al día siguiente, luego de haber descansado, recibiremos una carta del rey Reinaldo para que vayamos al castillo, ya que tiene algo importante que decirnos.
Cuando entremos en el castillo, veremos que hay una gran fila para tener una audiencia con el rey, pero como nosotros tenemos el pase VIP del rey, podemos avanzar en la fila sin la necesidad de hacer la cola, nuestra amiga Mariposea estará impresionada con la cantidad de personas que se encuentran en este lugar, prácticamente todo el reino está aquí para tener una audiencia con el rey.
Cuando estemos en la gran puerta del trono, veremos que los paladines que custodian la entrada no nos dejaran pasar, ya que no nos reconocen, así que en ese preciso momento llegara Nobelio para que estos nos dejen pasar.
The next day, after resting, we will receive a letter from King Reynald to go to the castle, as he has something important to tell us.


When we enter the castle, we will see that there is a long line to have an audience with the king, but as we have the king's VIP pass, we can advance in the line without the need to queue, our friend Mariposea will be impressed with the amount of people that are in this place, practically the whole kingdom is here to have an audience with the king.


When we are at the great door of the throne, we will see that the paladins guarding the entrance will not let us pass, because they do not recognize us, so at that precise moment Nobelio will arrive to let us pass.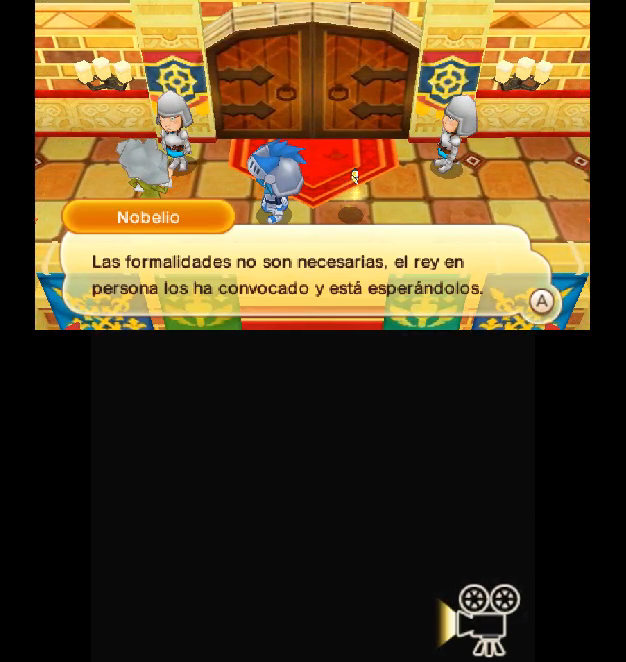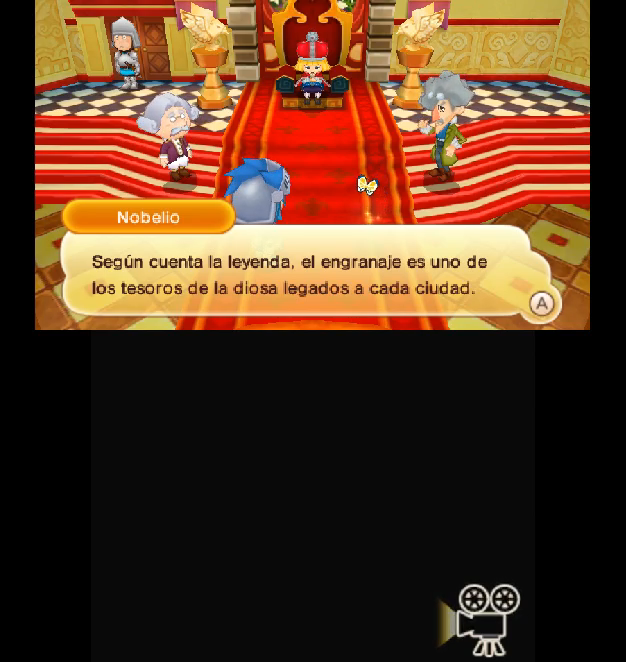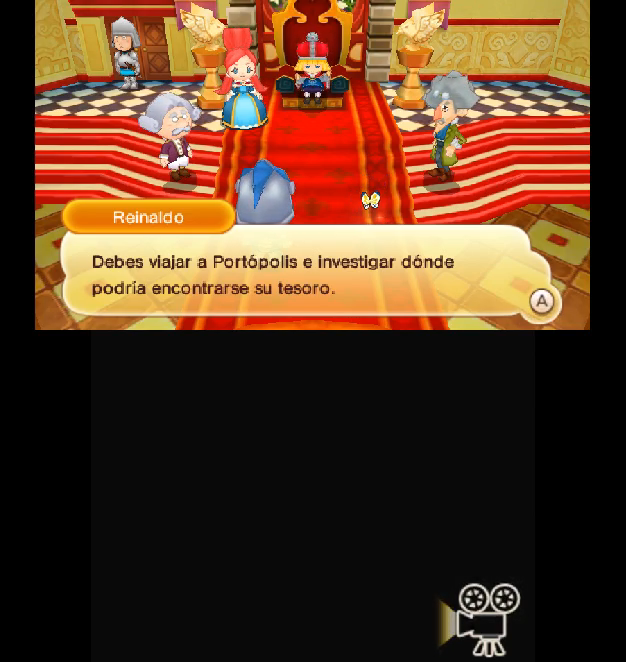 Cuando comencemos a hablar con el rey, nos informaran que Nobelio ya sabe que es el objeto que hemos recibido en la cima de Monteniveo, al parecer se llama engranaje de la diosa, por lo que este objeto es uno de los tesoros de la diosa el cual los ha legado para cuando haya una catástrofe en el mundo, este junto con otros más puedan usarse para así poder salvar al planeta.
Después veremos que la princesa Laura entra en la sala del trono para mencionarnos nuestro siguiente objetivo, esta vez no nos seguirá porque el rey teme por su seguridad, por lo que se quedara en el castillo hasta que lleguemos, por lo que ahora nuestro siguiente objetivo es ir a viajar a Portopolis, al Oeste de Pastollanos para obtener el siguiente objeto de la diosa.
Sal salir del castillo veremos que nuestra amiga Mariposea estará muy ansiosa de ir al Portopolis, dicen que es un lugar muy hermoso y que está lleno de agua por todas partes, ya que se encuentre en la orilla del mar.
When we start talking to the king, we will be informed that Nobelio already knows what is the object that we have received at the top of Monteniveo, apparently it is called gear of the goddess, so this object is one of the treasures of the goddess which has been bequeathed for when there is a catastrophe in the world, this along with others can be used in order to save the planet.
Then we will see that Princess Laura enters the throne room to mention our next goal, this time we will not follow because the king fears for his safety, so stay in the castle until we arrive, so now our next goal is to go to travel to Portopolis, west of Pastollanos to get the next object of the goddess.


Leaving the castle we will see that our friend Mariposea will be very eager to go to Portopolis, they say it is a very beautiful place and is full of water everywhere, as it is located on the seashore.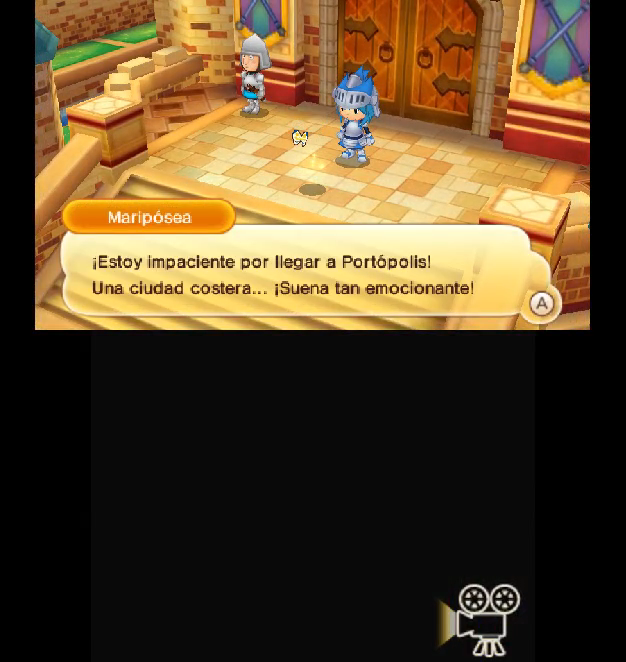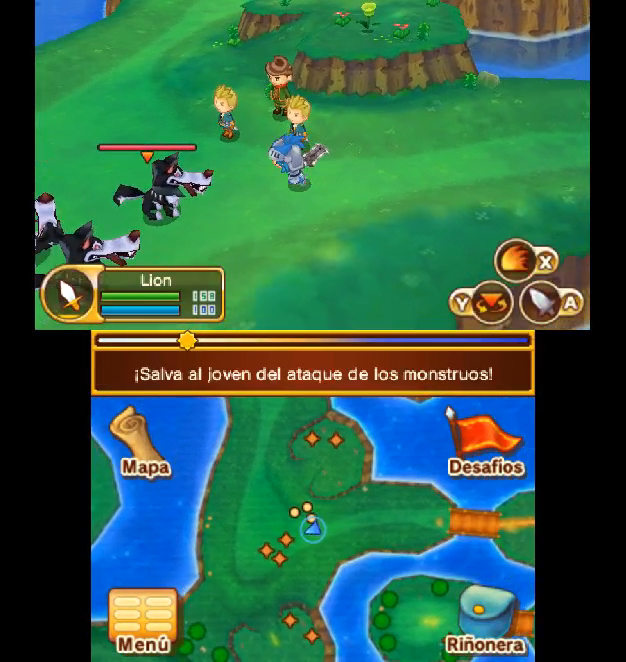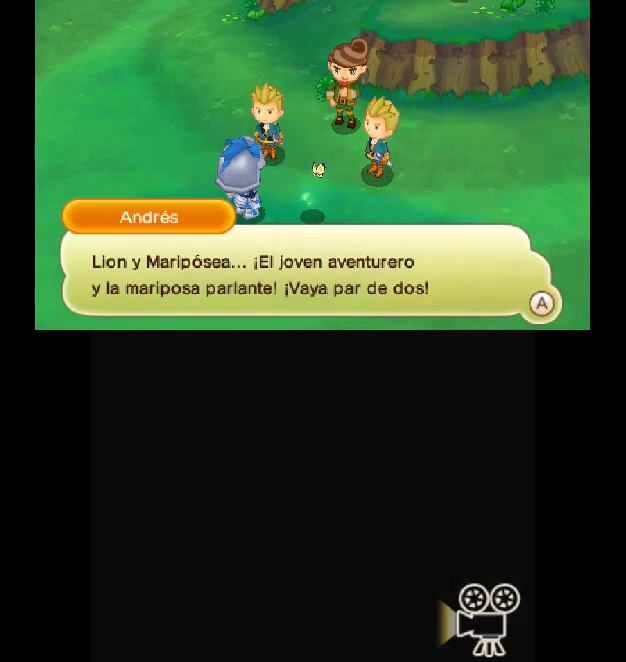 Cuando estemos de camino, recordemos que debemos ir al oeste de pastollanos para poder llegar a portopolis, en el camino veremos a dos escoltas y a un "aventurero" con ropa muy refinada, a punto de tener un combate contra tres feroces lobos, los cuales iremos a vencerlos para salvar a este aventurero de estas feroces criaturas.
Nos enteraremos de que este aventurero se llama Andres, y que se encontraba en este lugar para despejar la mente, en esta parte no había entendido por qué un aventurero iría de aventuras para despejar la mente, por lo que más adelante se me respondió esta duda.
Notaremos que ya hemos llegado a Portopolis cuando veamos un fantástico puente de piedra que conducirá al nuevo reino.
When we are on our way, remember that we must go to the west of pastollanos to reach portopolis, on the way we will see two escorts and an "adventurer" with very refined clothes, about to have a fight against three fierce wolves, which we will go to defeat them to save this adventurer from these fierce creatures.


We will learn that this adventurer is called Andres, and that he was in this place to clear his mind, in this part I had not understood why an adventurer would go on adventures to clear his mind, so later this doubt was answered.


We will notice that we have already arrived in Portopolis when we see a fantastic stone bridge that will lead to the new kingdom.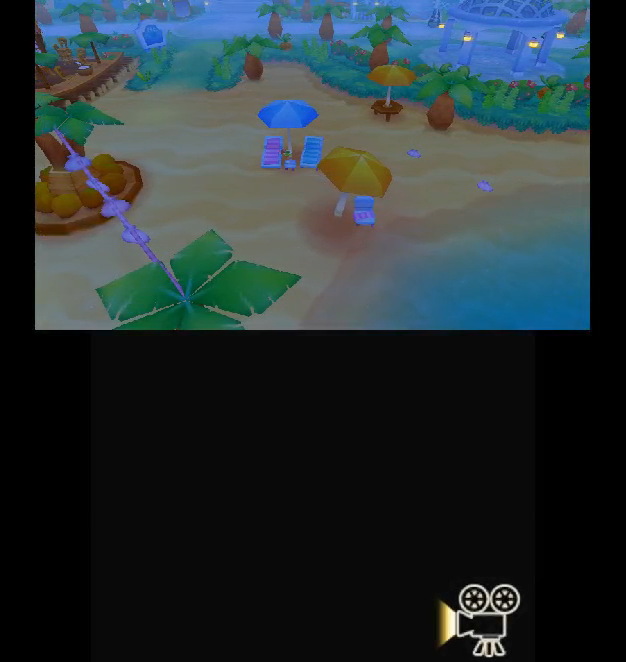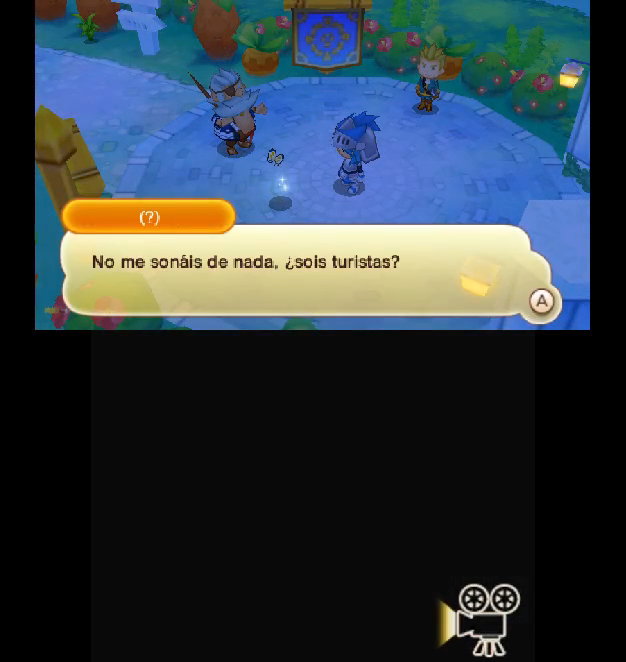 Una vez dentro de este nuevo reino, veremos que todo está repleto de agua del océano con unas arquitecturas muy extraordinarias, honestamente me encanto este reino. Había olvidado mencionar que antes de comenzar esta aventura, tuve que recolectar muchos materiales para actualizar mi equipamiento, ya que como no sabía a qué iba a enfrentarme después, tuve que hacerlo para estar preparado, recordemos que los oficios que estoy utilizando son, minero, carpintero, leñador y herrero, gracias a estos oficios nos ahorraremos una buena cantidad de Revis en equipamiento si has escogido el oficio de mercenario.
Cuando entremos veremos a un viejo marinero con una caña de pescar, muy ruidoso, por cierto, este viejo hombre nos mencionara de que nunca nos había visto en este lugar, por lo que no mostrara un poco el recorrido y la dirección donde se encuentra el rey de este reino, anteriormente el rey de Castolia nos entregó una carta para entregárselo al rey de Portopolis para este nos cediera su reliquia de la diosa.
Así que debemos ir siempre hacia el norte hasta que encontremos un enorme palacio, este es más extraordinario que el del rey Reinaldo.
Once inside this new realm, we will see that everything is full of ocean water with some very extraordinary architectures, honestly I loved this realm. I had forgotten to mention that before starting this adventure, I had to collect a lot of materials to upgrade my equipment, since I didn't know what I was going to face next, I had to do it to be prepared, remember that the trades I am using are miner, carpenter, woodcutter and blacksmith, thanks to these trades we will save a good amount of Revis in equipment if you have chosen the mercenary trade.



When we enter we will see an old sailor with a fishing rod, very noisy, by the way, this old man will mention to us that he had never seen us in this place, so he will show us the route and the direction where the king of this kingdom is, previously the king of Castolia gave us a letter to give it to the king of Portopolis to give us his relic of the goddess.


So we must always go north until we find a huge palace, this is more extraordinary than that of King Reynald.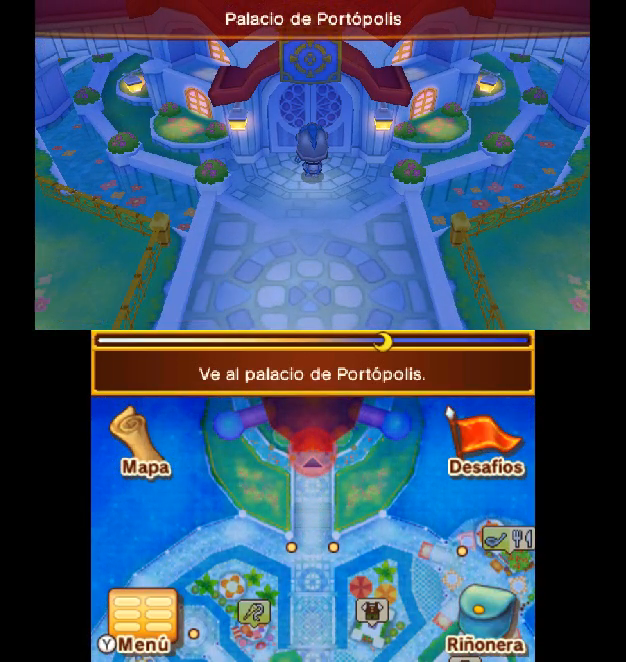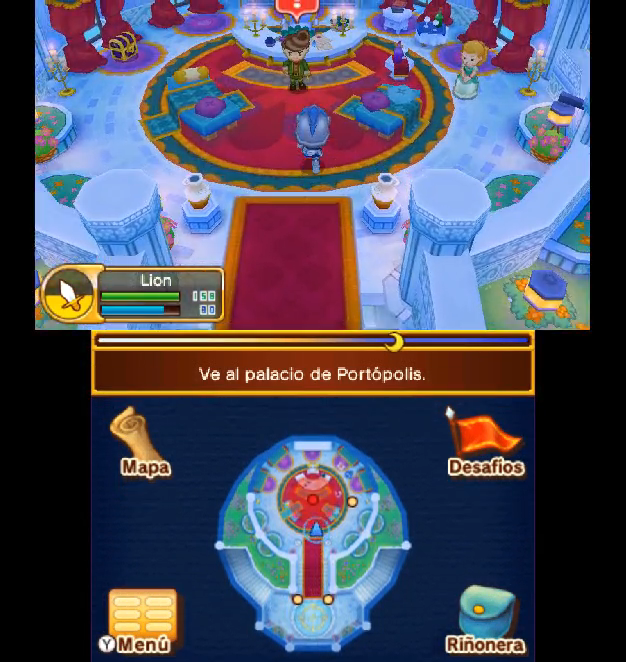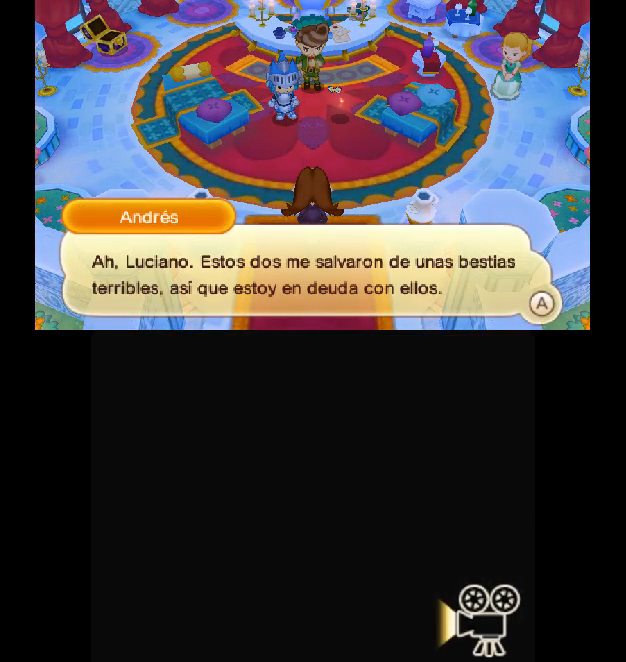 Cuando subamos al tercer piso, veremos al aventurero Andrés que habíamos rescatado anteriormente, por lo que este nos mencionara que es el segundo rey de este reino, Andrés llamara a su consejero real llamado Luciano, por lo que querrá recompensarnos con una buena comida, pero nos reusaremos porque no tenemos tiempo que perder, el destino de la humanidad está en nuestras manos y no tenemos tiempo para descansar.
Al entregarle la carta del rey a Andrés, este nos mencionará que en este reino se encuentran dos reyes, el cual uno es Andrés y el otro se llama Olivia, Olivia es una mujer pirata quien se encarga de los asuntos de la realeza y Andrés de la parte administrativa.
Olivia se encuentra en los muelles de este lugar, sabemos que hemos llegado cuando vemos a unos piratas y a la misma mujer que vimos en una escena anterior.
When we go up to the third floor, we will see the adventurer Andrés that we had rescued previously, so he will mention to us that he is the second king of this kingdom, Andrés will call his royal advisor named Luciano, so he will want to reward us with a good meal, but we will refuse because we have no time to lose, the destiny of humanity is in our hands and we do not have time to rest.


When we deliver the king's letter to Andrew, he will mention that in this kingdom there are two kings, one is Andrew and the other one is called Olivia, Olivia is a pirate woman who is in charge of the royal affairs and Andrew is in charge of the administrative part.
Olivia is at the docks of this place, we know we have arrived when we see some pirates and the same woman we saw in a previous scene.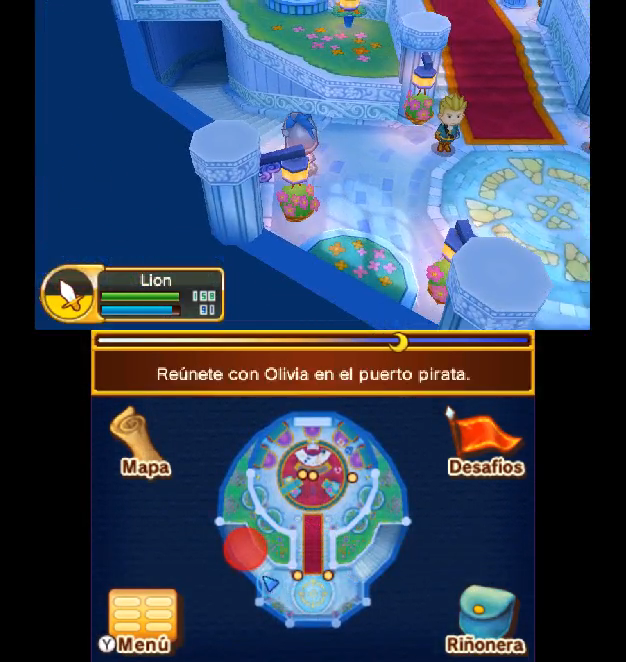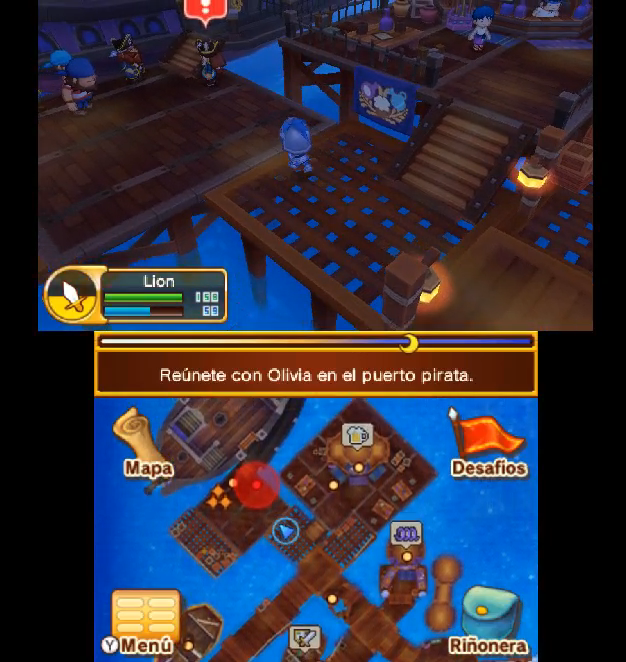 Resulta que esta mujer es Olivia y está a punto de tener un combate contra estos piratas, los cuales han estamos molestándola desde hace muchos años.
Todos estarán muy molestos, así que habrá un combate, por supuesto la ayudaremos contra estos viles piratas, son fáciles de vencer por lo que no resultara ningún problema.
Continuará…
Y así finaliza la publicación de hoy mis queridos hermanos y hermanas, honestamente nuestra aventura en este juego se hace cada vez más interesante.
Nos vemos en otra publicación basada en el maravilloso mundo de los videojuegos, hasta la próxima.
It turns out that this woman is Olivia and she is about to have a fight against these pirates, who have been bothering her for many years.


Everyone will be very upset, so there will be a fight, of course we will help her against these vile pirates, they are easy to beat so it won't be a problem.
To be continued...
And so ends today's post my dear brothers and sisters, honestly our adventure in this game is getting more and more interesting.


See you in another publication based on the wonderful world of video games, until next time.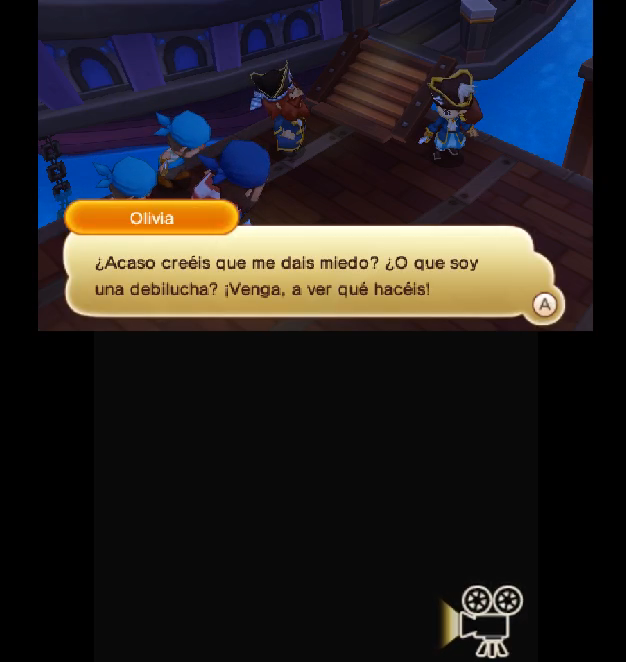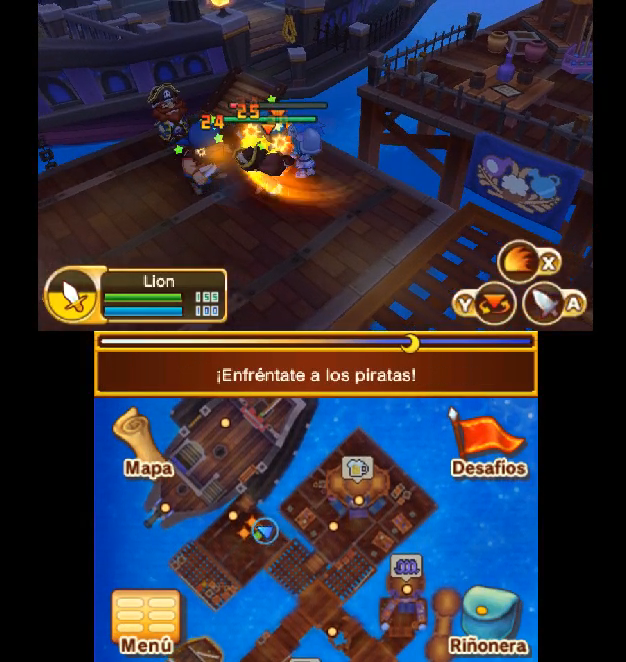 Source / Fuente Castle of Castlevania
Source / Fuente Terra Blade of Terraria
Los separadores son de mi autoría, los captures son realizados desde mi perfil de jugador en mi ordenador, las ediciones del GIF son creados por mí.
The separators are of my authorship, the captures are made from my player profile on my computer, the GIF edits are created by me.
Programas que utilicé para crear mi diseño es este:
This is the program I used to create my design:
Gif y portada cortesía de Canva
Gif and cover courtesy of Canva
Traducido por Deepl