Hi, Hive Users / The Pew Community
In today's post I'm going to be talking about the Cyber Gun Kalashnikov AKS-74U. I have owned this gun since I first started playing airsoft, (beginning of 2019) I purchased this AEG (Automatic Electric Gun) purely on its looks. It features a real wood handguard and a nearly full Alloy construction, making it feel proper realistic and giving it a hefty weight of 2.65kg (without the magazine). This AR comes with a flash hider attached, which can be screwed off to disclose both a 22mm CW and 14mm CCW thread, allowing the user to install a suppressor or any other muzzle.
It features 2 built-in sling points, folding stock and this AK gives you the option to add a side mount, allowing you to apply sights/optics to the weapon. This AEG accepts either a NIMh (Nickel–metal hydride battery) or a stick LiPo (Lithium polymer battery) underneath the dust cover. This gun comes with 2 Hi-cap mags, a NIMh stick battery and a battery charger, straight out of the box.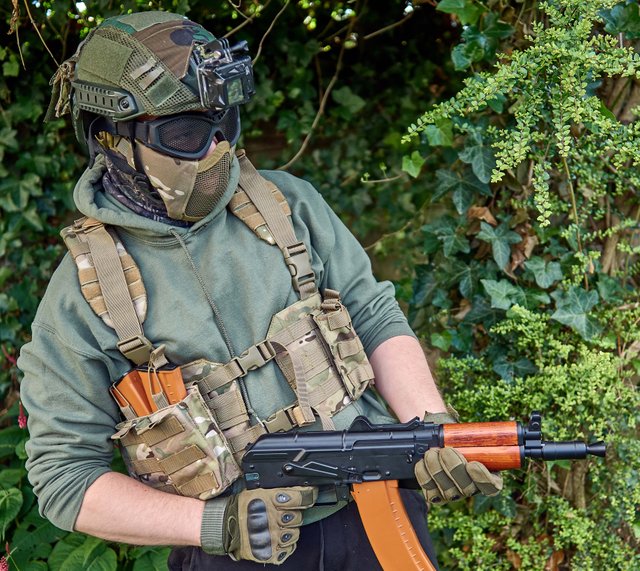 Cyber Gun - AKS-74U
Features:
• Fully Wooden handguard
• Strong Alloy construction
• 22mm CW and 14mm CCW thread
• Folding stock
• Side mount compatible
• Front and rear sling points
• Steel gears
• Mini Tamiya connector
• Hinged dustcover above the battery compartment
Below are a few photos of me and my AK-74u (last photo is of my mate).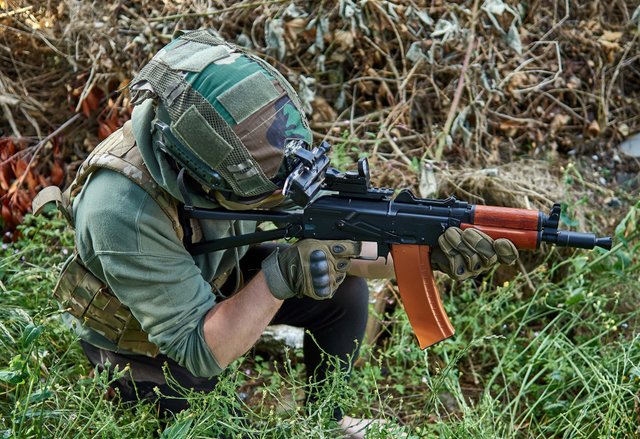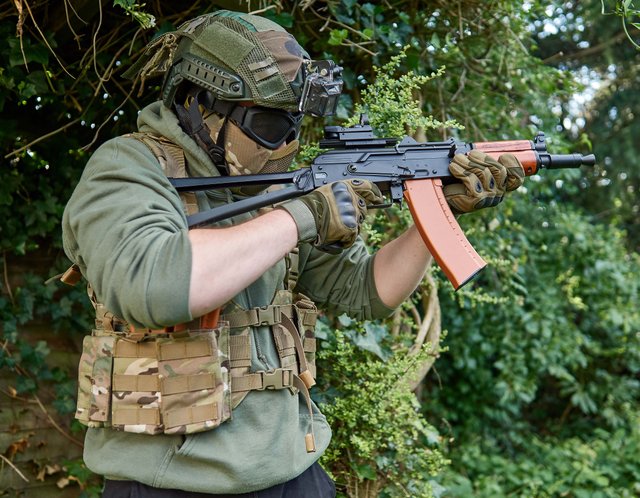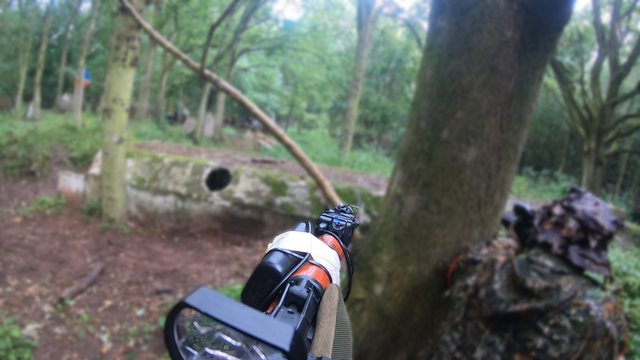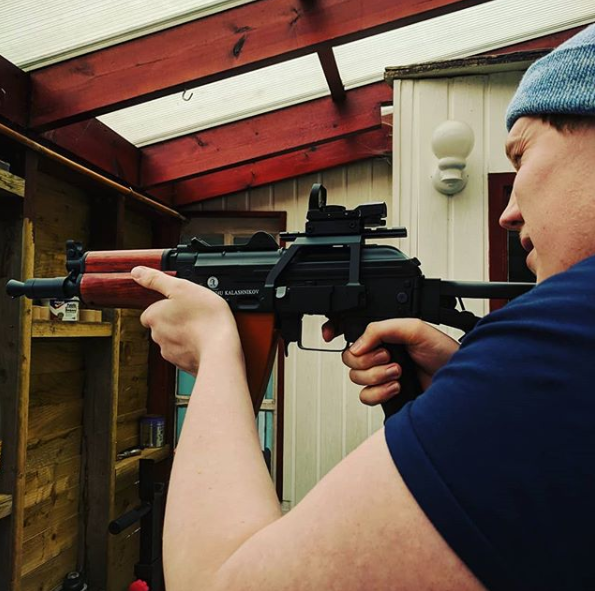 The video below shows off some gameplay I have taken of my Cyber Gun - AKS-74U.

Thanks for reading/watching.
Take Care.
Stay Rona Negative.