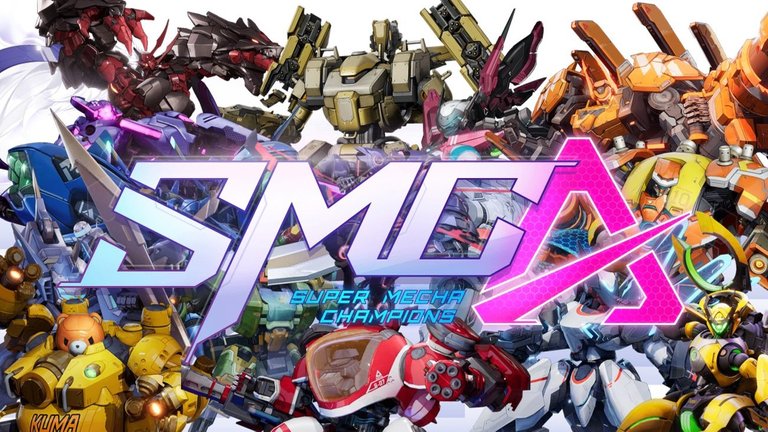 ---
Siempre he sido fanático de los robots, mi pasión por esto comenzó cuando vi el anime de Evangelion. La idea de pilotear un gigante de acero y yo siendo niño, era una idea que hacia soñar. Desde entonces, cada vez que me encuentro un juego, donde puede ser el piloto de una mecha, es un juego que si o si tengo que probar, aunque muchas veces termine decepcionado jaja.
I have always been a fan of robots, my passion for this began when I saw the Evangelion anime. The idea of piloting a steel giant and me being a kid, was an idea that made me dream. Since then, every time I find a game, where you can be the pilot of a mecha, is a game that if or if I have to try, but often end up disappointed haha.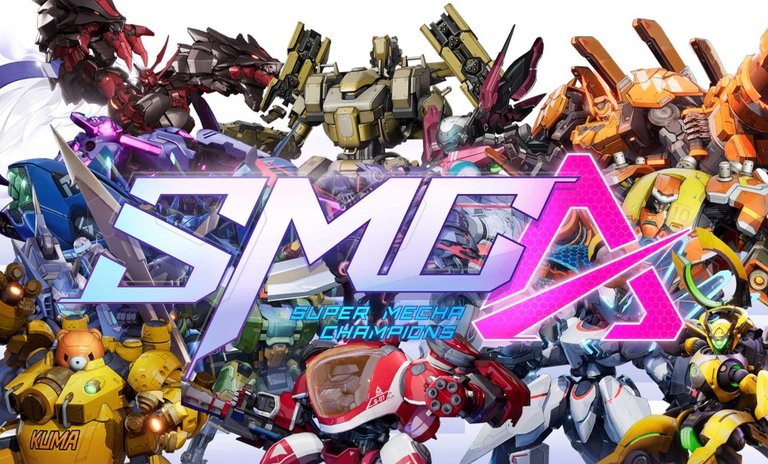 Me encontré por casualidad con Super Mecha Champions, un juego al estilo Battle Royale, donde nos convertiremos en un piloto de mecha y lucharemos a muerte para demostrar quien es el mejor. Fue amor a primera vista, los elementos de anime me encantan y en general, toda la dinámica de este juego la he disfrutado.
I came across Super Mecha Champions by chance, a Battle Royale style game, where we will become a mecha pilot and fight to the death to prove who is the best. It was love at first sight, the anime elements I love and in general, the whole dynamic of this game I enjoyed.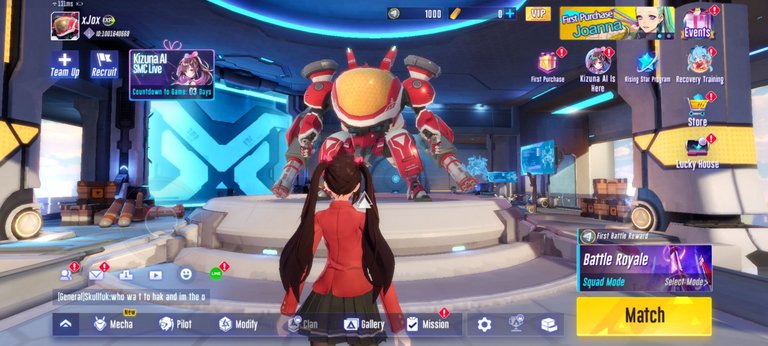 Si, es un juego que tiene algunos fallos, como todo Battle Royale, pero dejando de lado esas cosas, he podido disfrutar de un buen juego donde soy el piloto de un mecha (es momento de llorar jaja). AL comenzar el juego, nos dan opción a seleccionará entre dos personajes, yo escogí a Ning, una estudiante de secundaria y al mecha Firefox.
Yes, it is a game that has some bugs, like all Battle Royale, but leaving those things aside, I was able to enjoy a good game where I am the pilot of a mecha (it's time to cry haha). At the beginning of the game, we are given the option to select between two characters, I chose Ning, a high school student and the mecha Firefox.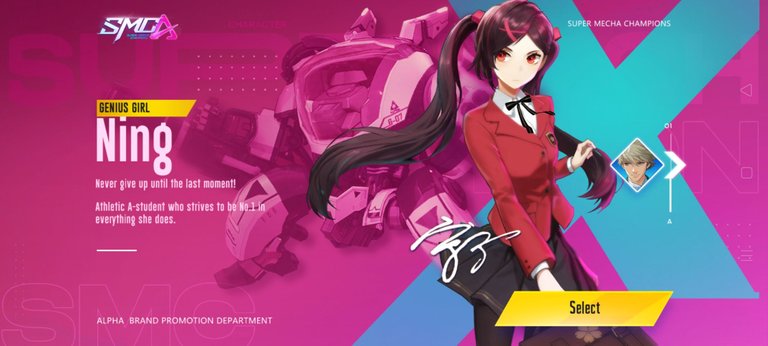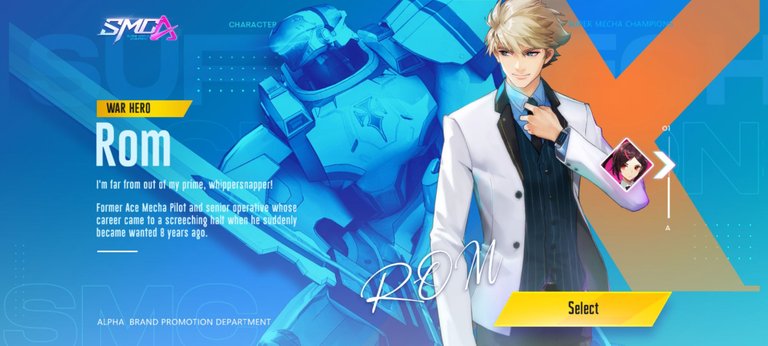 Luego, sin tantos rodeos, el juego te lleva al campo de batalla para que aprendas a jugar y en ese momento mi nivel de entusiasmo no tenia limite. Durante una batalla, podremos intercambiar entre luchar con el piloto o el mecha.
Then, without so many detours, the game takes you to the battlefield to learn how to play and at that moment my level of enthusiasm knew no bounds. During a battle, we can switch between fighting with the pilot or the mecha.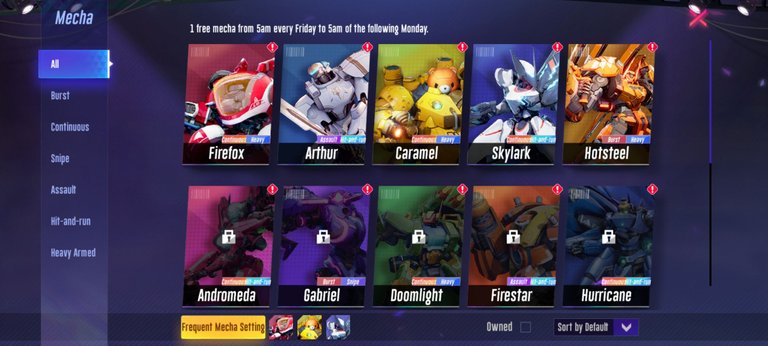 Si has jugado otros Battle Royale como Call of Duty, la dinámica es la misma. Cuando estamos con el piloto, podremos agarrar armas, vehículos para desplazarse, etc. Puedes jugar cada partida únicamente con el piloto, pero lo divertido es utilizar a un gigante de acero y dar un toque mas intenso a la batalla. Esto es mejor verlo en acción, por eso comparto el gameplay de una batalla, para que puedas ver mas detalles.
If you have played other Battle Royale games like Call of Duty, the dynamic is the same. When we are with the pilot, we will be able to grab weapons, vehicles to move, etc. You can play each game with only the pilot, but the fun is to use a steel giant and give a more intense touch to the battle. This is best seen in action, so I share the gameplay of a battle, so you can see more details.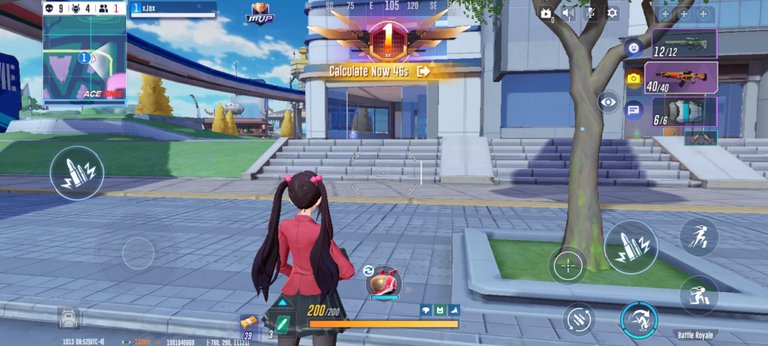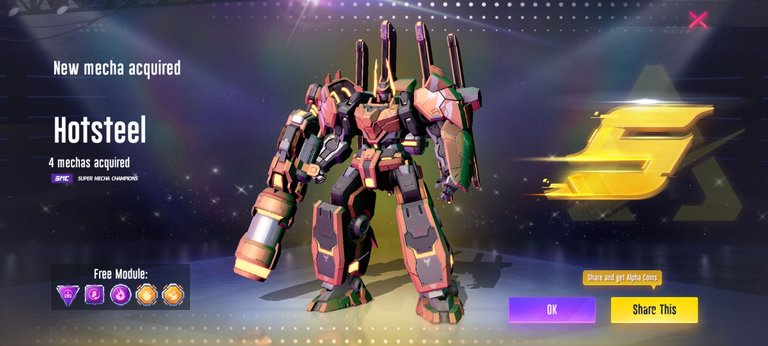 Existen muchísimos pilotos y muchísimos mechas, cada uno con diferentes características. Al tratarse de un juego free to play, hay que entender que cuenta con compras integradas y que mucho del contenido se obtendrá pagando.
There are a lot of pilots and a lot of mechas, each with different characteristics. As it is a free to play game, it must be understood that it has integrated purchases and that much of the content will be obtained by paying.

Super Mecha Champions es un juego que puedes descargar gratuitamente para Android, iOS o PC/steam. Al momento de escribir esto fue que me entere que estaba disponible para pc, tendré que descargarlo para probar que tal sea la experiencia de jugarlo en pc, pero desde Android me ha parecido excelente. Mas detalles en la web oficial.
Super Mecha Champions is a game that you can download for free for Android, iOS or PC/steam. At the time of writing this was that I found out that it was available for pc, I will have to download it to test how is the experience of playing it on pc, but from Android I found it excellent. More details in the official website.

Si ya conoces este juego, déjamelo saber en los comentarios y cuéntame también cual otro Battle Roayale te encuentras jugando.
If you already know this game, let me know in the comments and also tell me which other Battle Roayale you are playing.
---
---

Dispositivo de juego: Realme 7 pro
Capturas de pantallas sacadas directamente del juego en su versión para Android. Imagen de portada, personajes y separador, creadas en PowerPoint con material obtenido de la web oficial
Programa utilizado para editar el video: CapCut

Game device: Realme 7 pro.
Screenshots taken directly from the Android version of the game. Cover image, characters and divider, created in PowerPoint with material obtained from the official website.
Program used to edit the video: CapCut
---
▶️ 3Speak