Es el segundo año que se cancelan las procesiones en toda España a causa de la pandemia. El riego de una ola de infecciones ha hecho que nos quedemos sin la semana de la pasión, del olor a incienso por las calles y del retumbar de los tambores al son del paso de Cristo crucificado.
This is the second year that processions have been cancelled throughout Spain because of the pandemic. The risk of a wave of infections has meant that we have been left without the week of the Passion, the smell of incense in the streets and the rumbling of the drums to the sound of the passing of the crucified Christ.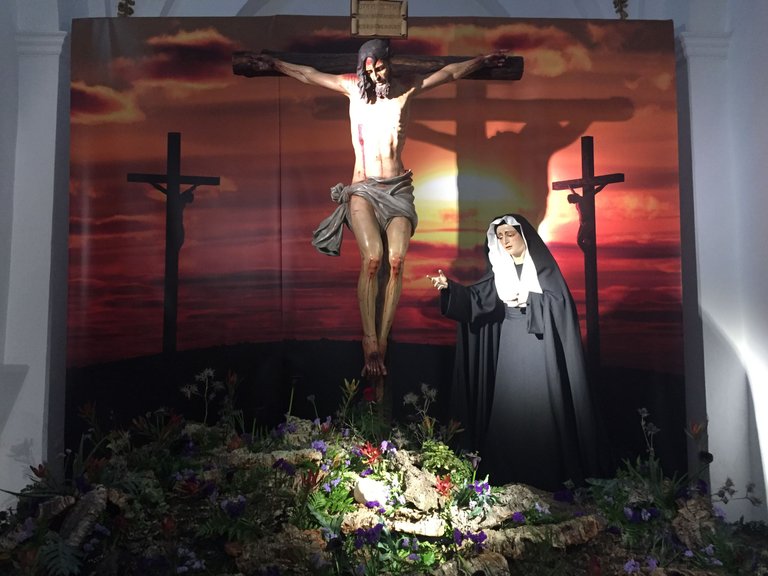 Yo he sido bautizado y he tomado la comunión pero he de decir que no soy creyente. He vivido la pasión desde pequeño y por eso está en mis recuerdos y en mis costumbres. Buenos recuerdos con mis seres queridos.
I have been baptised and I have taken communion but I have to say that I am not a believer. I have lived the passion since I was a child and that is why it is in my memories and in my customs. Good memories with my loved ones.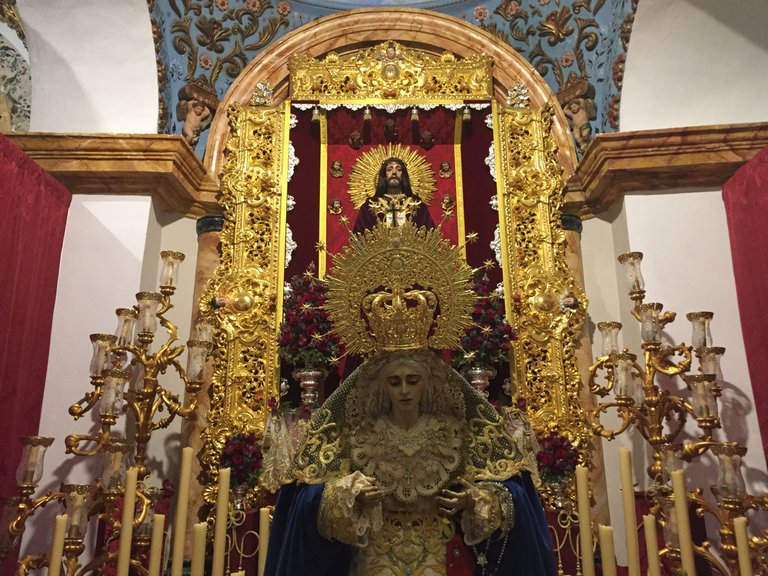 De todas formas las imágenes se exponen en las iglesias para el que quiera ir a verlas.
Anyway, the images are on display in the churches for those who want to see them.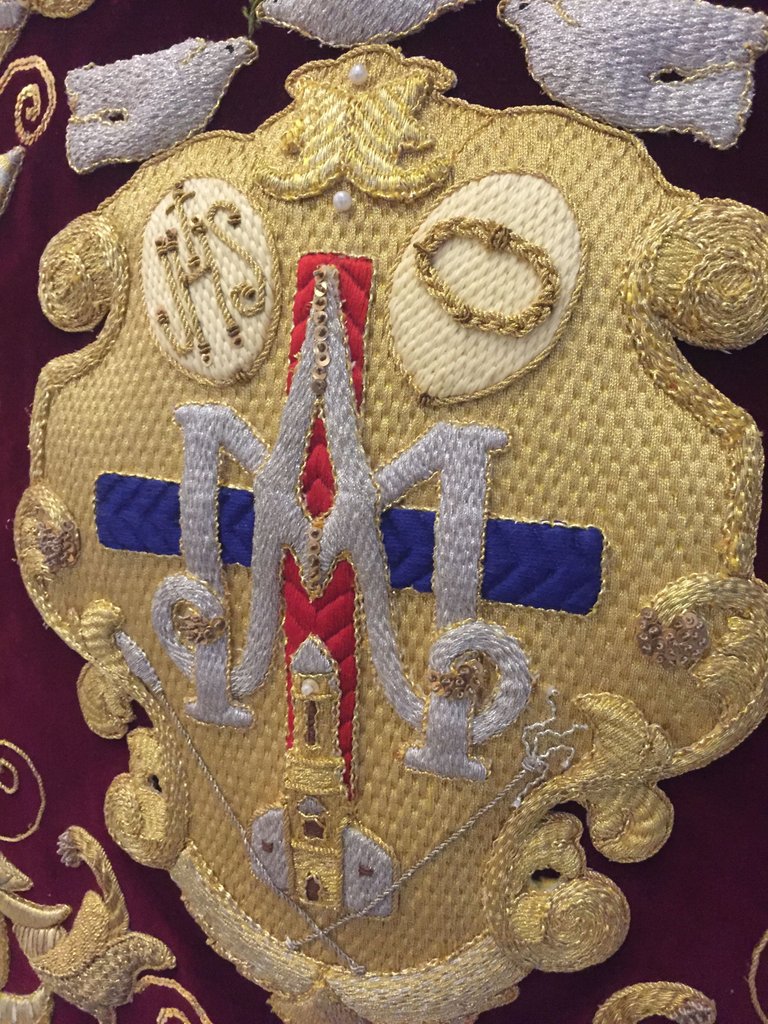 Junto a las imágenes podremos ver los estandartes de las hermandades y todos los elementos que salen en procesión como esta cruz guía.
Next to the images we can see the banners of the brotherhoods and all the elements that go out in procession like this guide cross.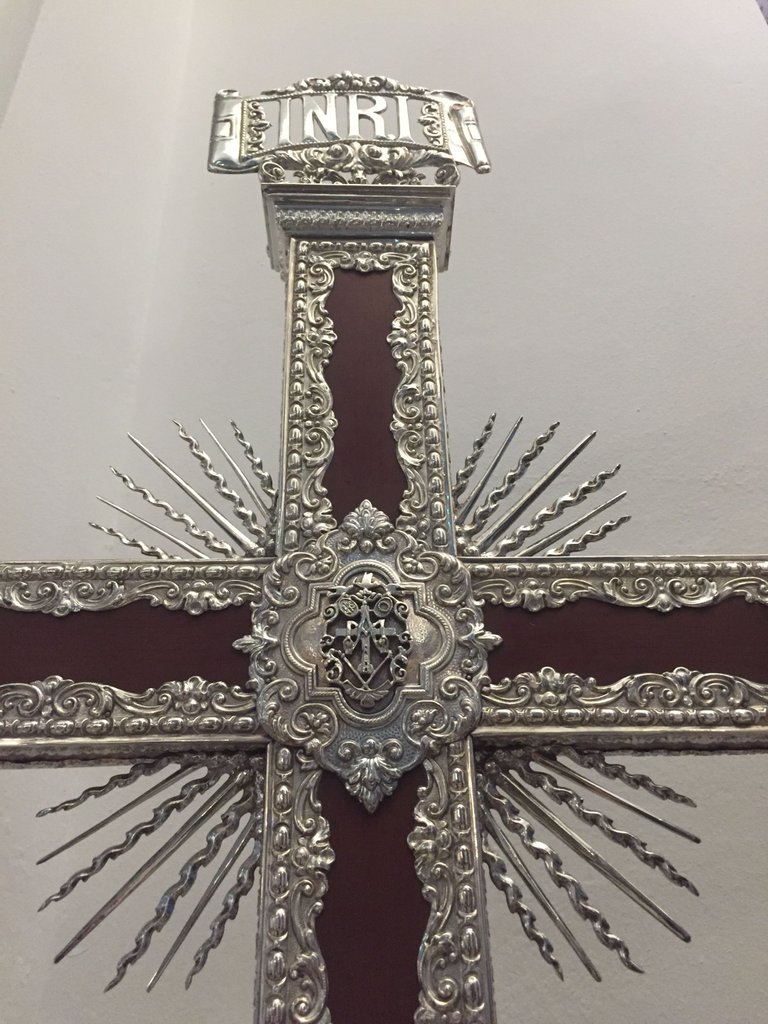 Estas son imágenes en la Parroquia de San Isidro en la localidad de Los Barrios.
No olvide en dejar un donativo.
These are images in the Parish of San Isidro in the town of Los Barrios.
Don't forget to leave a donation.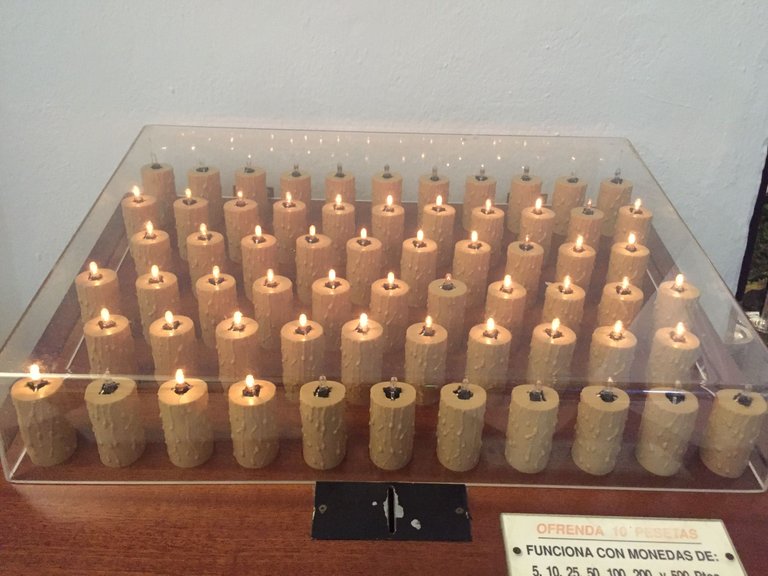 Photos by @cuvi taken with an Iphone 6
2021 All rights reserved
Fotografías de @cuvi hechas con un Iphone 6. 2021 Reservado todos los derechos.
By @cuvi