Tarifa, un pueblo marinero de toda la vida como vimos en el anterior post, como se pueden ver en las antiguas fotografías expuestas en la cervecería El Varadero en la misma localidad. Fotografías del principio y mediados del siglo pasado donde podemos ver el arduo trabajo y en las peores condiciones.
Tarifa, a seafaring town as we saw in the previous post, as can be seen in the old photographs exhibited in the brewery El Varadero in the same town. Photographs from the beginning and middle of the last century where we can see the hard work and the worst conditions.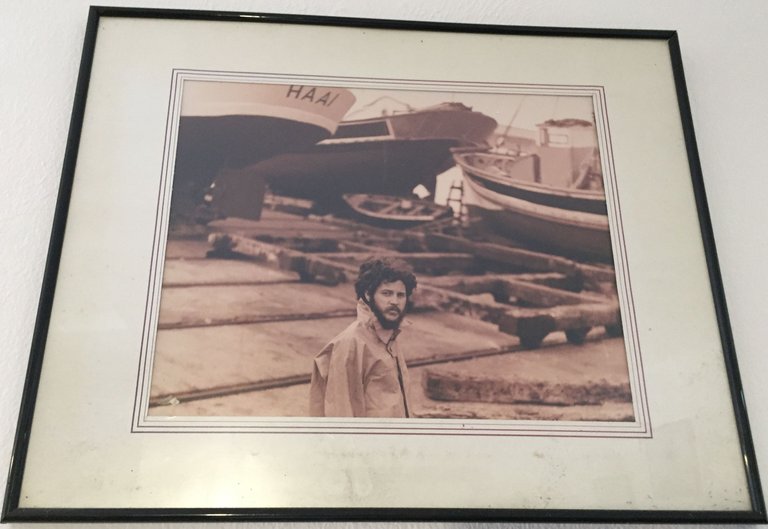 El transporte de los atunes hasta la lonja desde la playa donde estaba la almadraba que es un laberinto hecho con redes sujetas con anclas y flotadores donde se puede elegir a las mejores piezas y dejar libres a las más pequeñas. El transporte se hacía con burros o mulos.
The transport of the tuna to the fish market from the beach where the almadraba was located, which is a labyrinth made of nets held in place by anchors and floats where the best pieces can be selected and the smaller ones left free. Transport was done with donkeys or mules.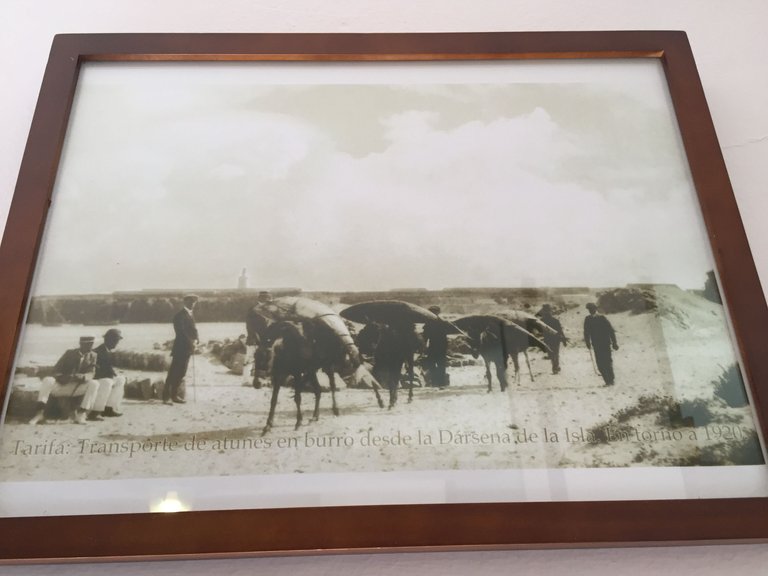 El puerto apenas ha cambiado y los pescadores de hoy son los descendientes de esos viejos lobos de mar.
The port has hardly changed and the fishermen of today are the descendants of those old sea dogs.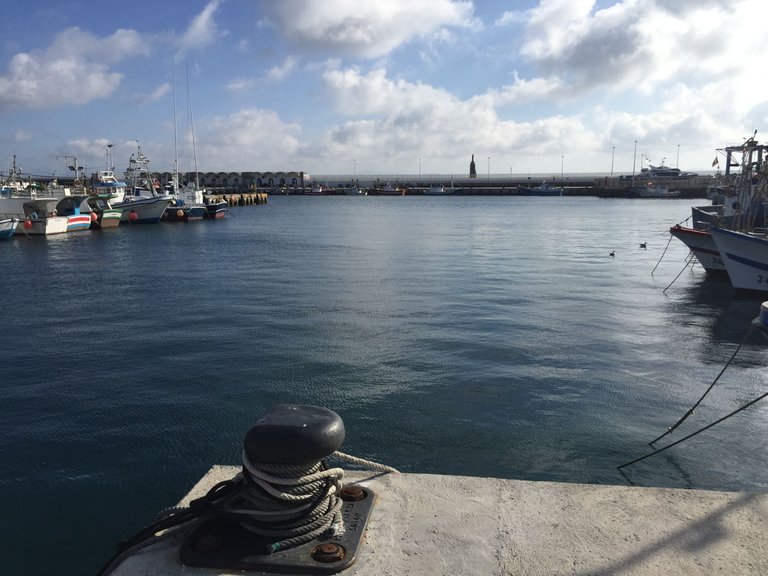 Aquí podemos observar el barco llegando a puerto con la lonja y el castillo de Tarifa al fondo.
Here we can see the boat arriving at the port with the fish market and the castle of Tarifa in the background.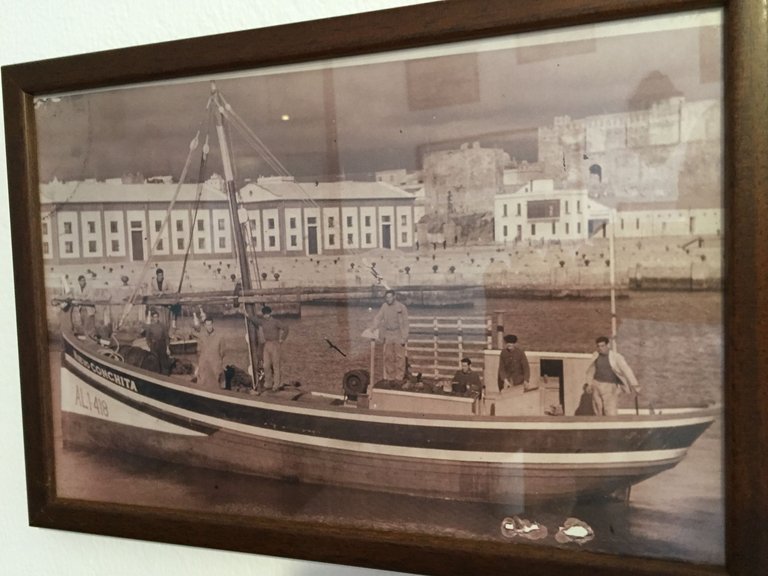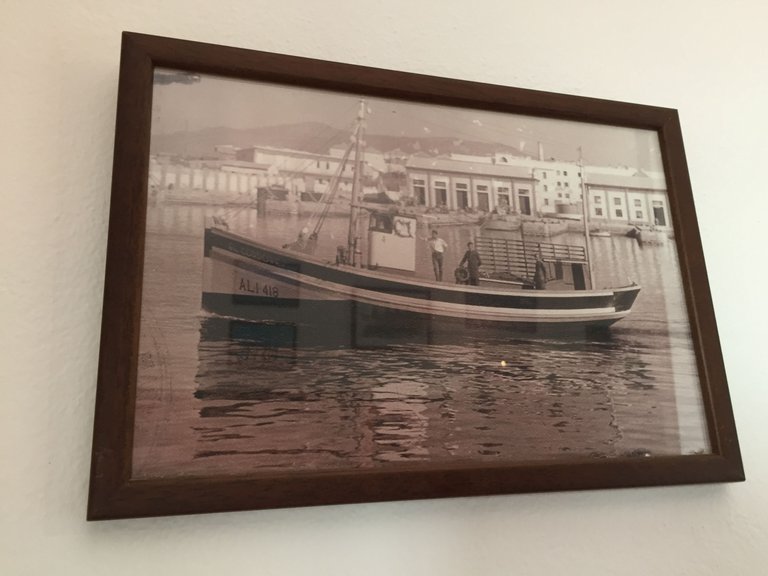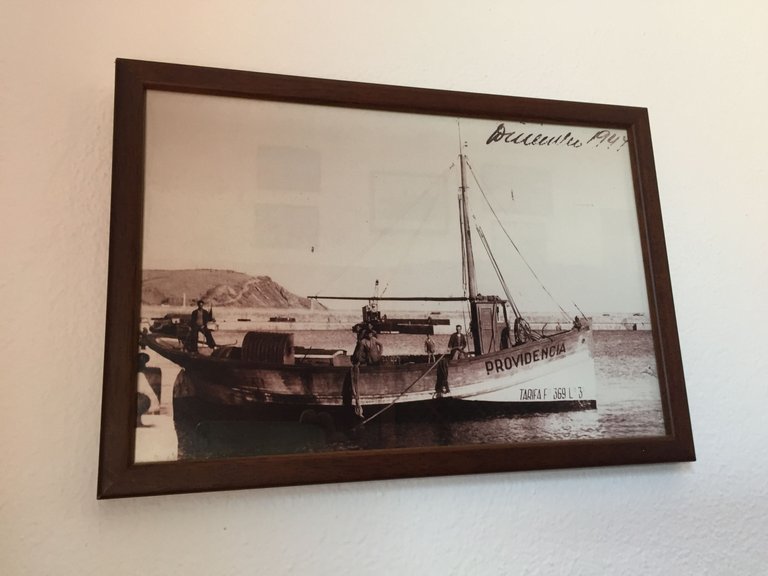 Incluso muchos siglos antes hubieron marinos tarifeños que destacaron en la historia de España, descubriendo islas en el gran Océano Pacífico.
Even many centuries before there were sailors from Tarifa who made their mark in the history of Spain, discovering islands in the great Pacific Ocean.
Calle con el nombre de "Juan Trejo". Descubridor de una isla en el archipiélago de las Salomón llamada "Jesús" un 15 de Enero de 1567.
Street named after "Juan Trejo". Discoverer of an island in the Solomon Archipelago called "Jesús" on the 15th of January 1567.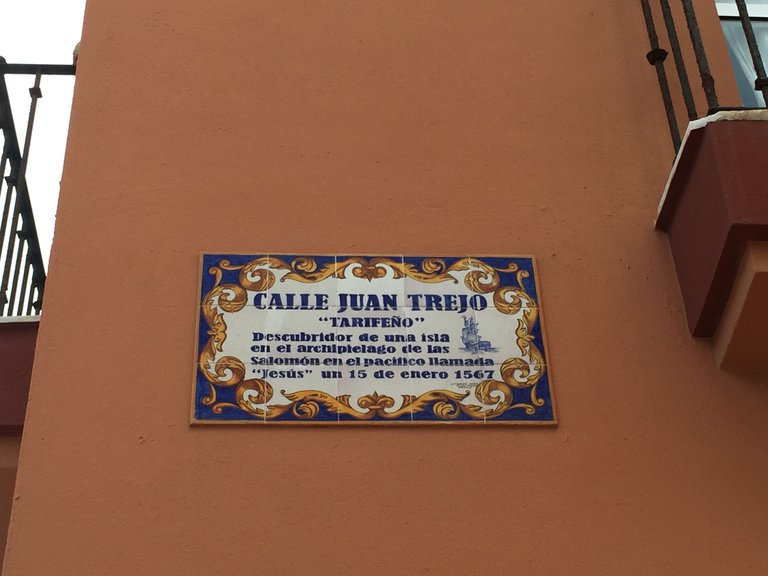 Por todos ellos queda presente este monumento y por los que quedan por venir.
This monument is a tribute to all of them and to those who are yet to come.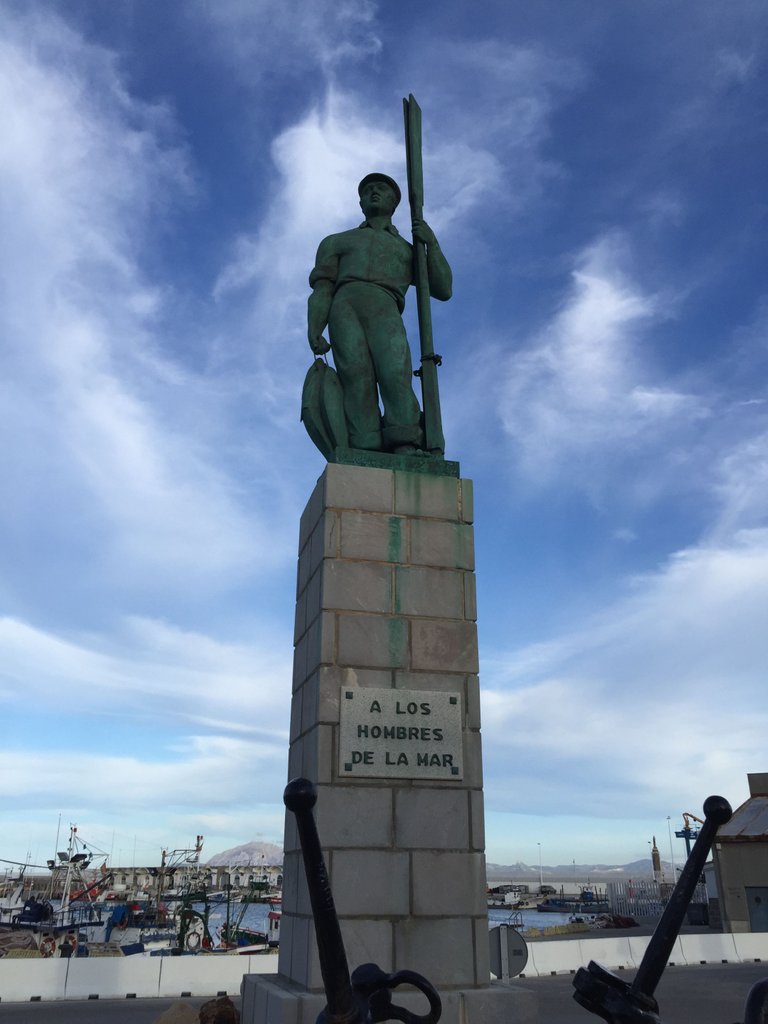 No olvidéis de tomarse una cervecita y probar los platos marineros buenísimos en la Cervecería El Varadero. Justo en frente del puerto de Tarifa. El mejor establecimiento de la ciudad.
Don't forget to have a beer and try the delicious seafood dishes at the "Cervecería El Varadero". Just in front of the port of Tarifa. The best establishment in town.
Photographs taken at Cervecería el Varadero and with iphone 6 of @cuvi.
2021 All rights reserved
Fotografías de @cuvi hechas en la Cervecería El Varadero de Tarifa y con un Iphone 6. 2021 Reservado todos los derechos.
By @cuvi