En la antigua carretera que unía España a Málaga. Digo esto así porque esta ciudad está rodeada de montañas. Es la provincia más montañosa después de Asturias y eso es mucho decir. Pues en esa sinuosa carretera se encuentra una antigua venta que era descanso obligatorio de todos los que viajaban a la Costa del Sol. En la venta El Túnel puedes comer un poco de todo, pero tiene dos especialidades. En este post vamos a ver mi plato preferido que es el "plato de los montes".
On the old road from Spain to Malaga. I say this because this city is surrounded by mountains. It is the most mountainous province after Asturias and that is saying a lot. Well, on this winding road you will find an old inn that was an obligatory stop for all those who travelled to the Costa del Sol. At Venta El Túnel you can eat a bit of everything, but it has two specialities. In this post we are going to see my favourite dish which is the "plato de los montes".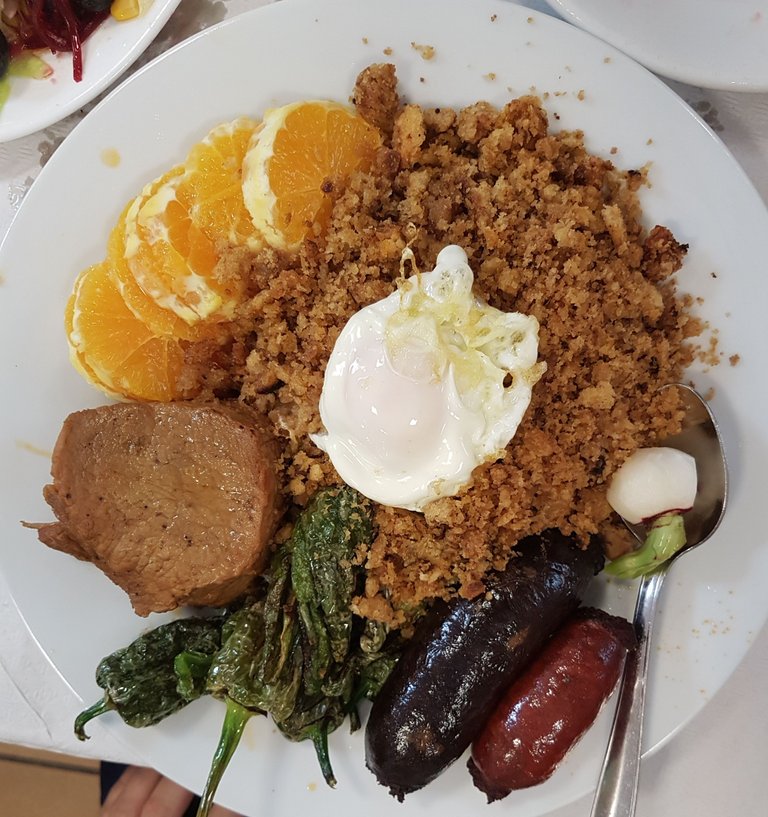 El plato de los montes de la Venta El Túnel está preparado con migas. La migas están hechas de trozos de pan tostado con aceite de oliva y mezclado con chorizo u otros trozos de carne de cerdo. Es una comida barata muy común por decir que era comida de pobres.
The dish of the mountains at Venta El Túnel is prepared with migas. The migas are made of pieces of bread toasted with olive oil and mixed with chorizo or other pieces of pork. It is a very common cheap meal, so to say that it was a poor man's meal.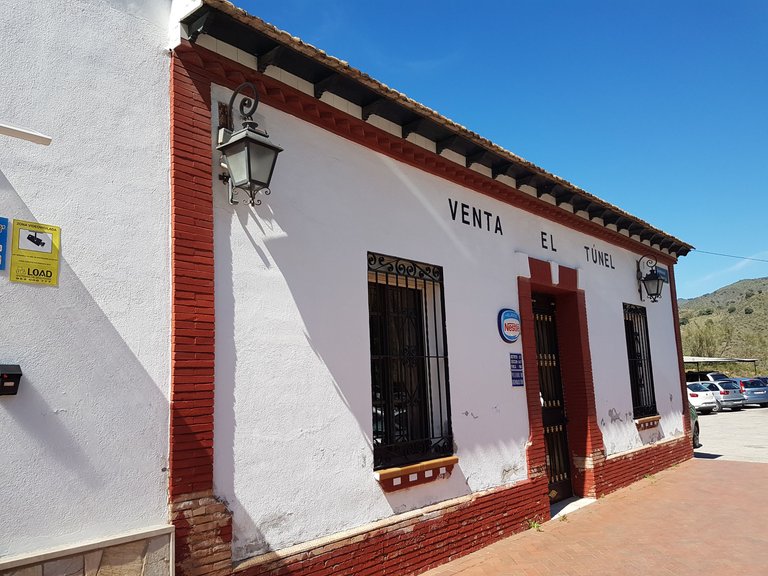 Esta es la fachada de la Venta original. Con el tiempo se reformó siendo ahora mucho más grande.
Su nombre se debe a la cercanía de un túnel hecho para la carretera que llega a Málaga.
This is the façade of the original Venta. Over time it was renovated and is now much larger.
Its name is due to the proximity of a tunnel made for the road to Malaga.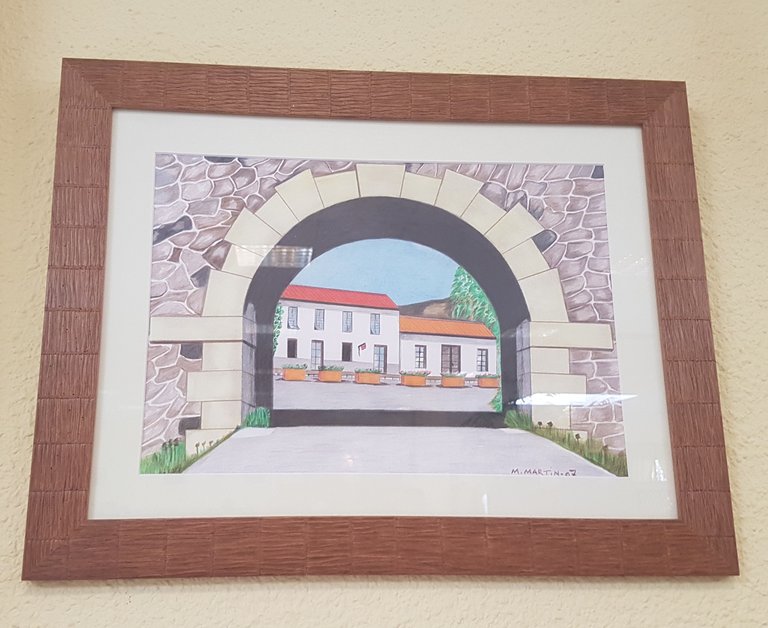 En este dibujo expuesto dentro de la venta se puede observar la venta desde el lado opuesto del túnel.
In this drawing inside the venta you can see the venta from the opposite side of the tunnel.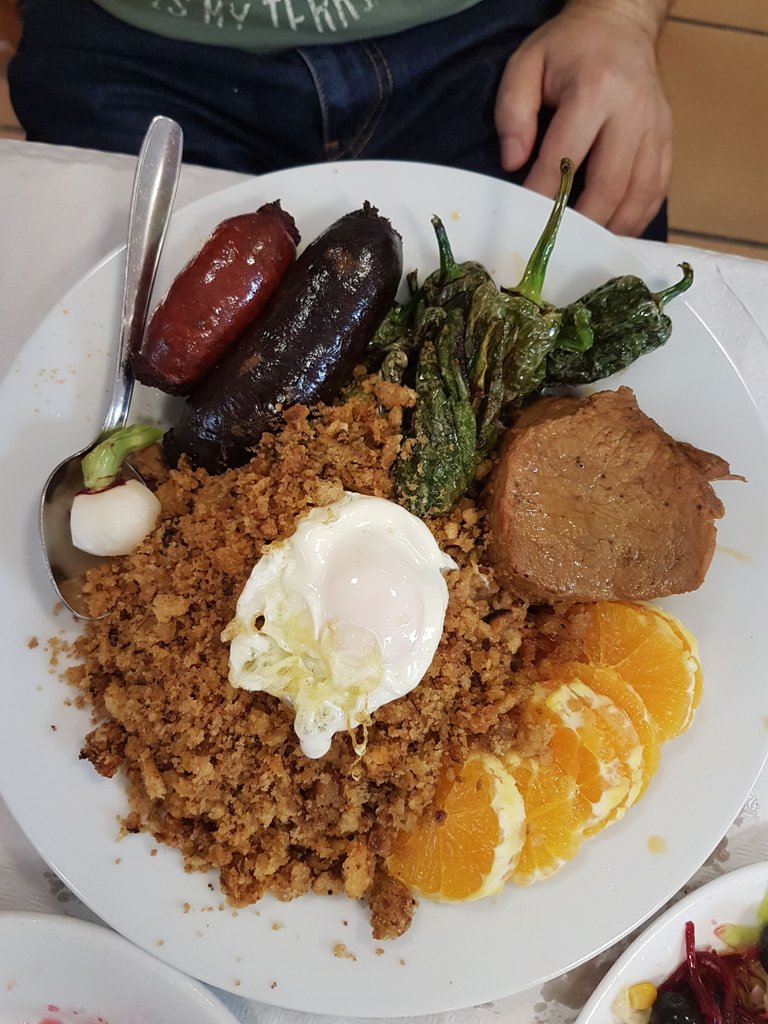 Este plato de los montes lleva migas, chorizo, morcilla, lomo, huevo, pimientos fritos y naranja.
Exquisito y muy barato.
This dish from the mountains has migas, chorizo, black pudding, pork loin, egg, fried peppers and orange.
Exquisite and very cheap.
Photos by @cuvi taken with an Iphone 6
2021 All rights reserved
Fotografías de @cuvi hechas con un Iphone 6. 2021 Reservado todos los derechos.
By @cuvi