Today's Pack was...
yet another mediocre one...? R-122 Jeeves is definitely a new one in my collection, Skills that cover the Fans gain. An i-54 Pink Guitar which increases the Skills gain - tho my Music Lessons investment is elsewhere.
Here's today's pack.

Jeeves is a pure Fans booster in my algorithm - takes away the pain of farming Skills and you can go straight ahead and do missions. Tho, if you got many instruments and more Luck from them, there are much better cards out there - according to the algorithm for bigger players.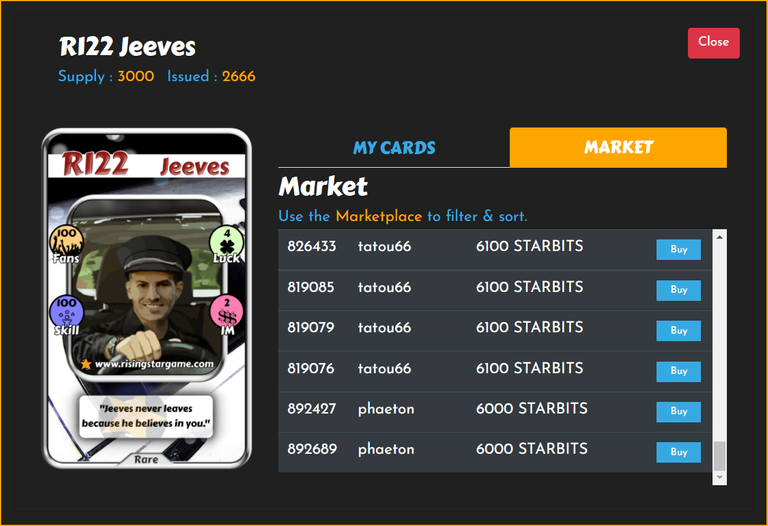 Now, for a pure Fans-Booster, 6K is something I'm willing to pay... Tho I'd rather focus my gains on opening Packs and keeping this series alive.
I'm planning on going through discontinued cards in the market and seeing if I can catch any new unique ones. It'd be another series from this one, so stay tuned for it. Tho, the posts regarding that series might not be as frequent as this one since I might not find any worth the bucks.