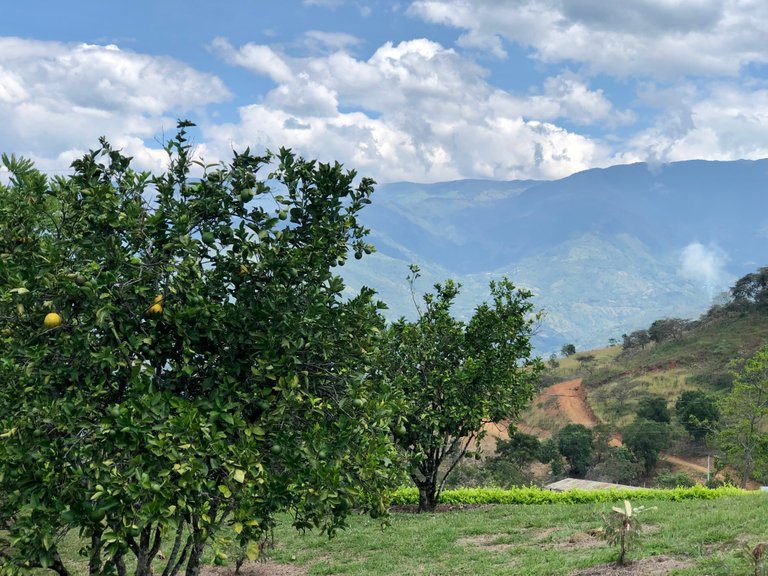 ---
Living on a farm in Colombia entails some work and planning. The first step is surveying the land: seeing what's already there, what is in need of cultivation and what we can add.
---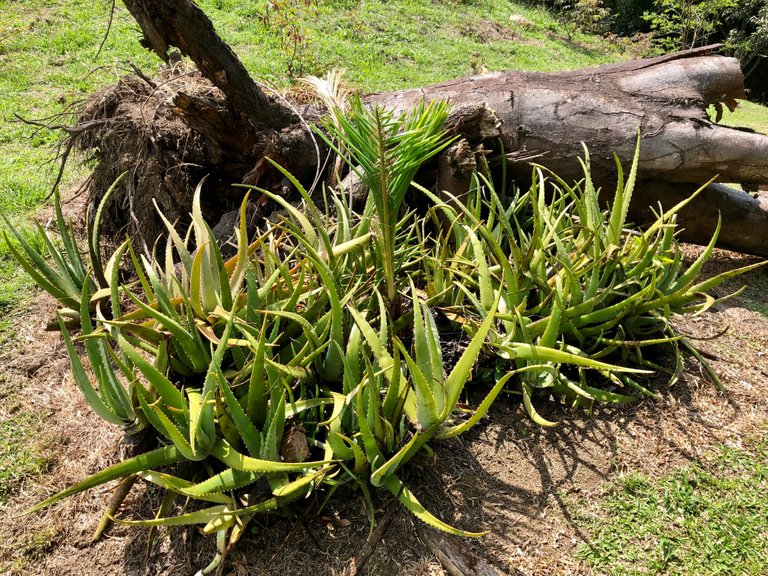 ---
The aloe plant above, for example, is in need of tending to (& putting to good, medicinal use). Likewise, the adjacent turmeric roots planted in an adjacent wheelbarrow.
My wife and I are still figuring out, where and how to plant a vegetable garden 🪴
---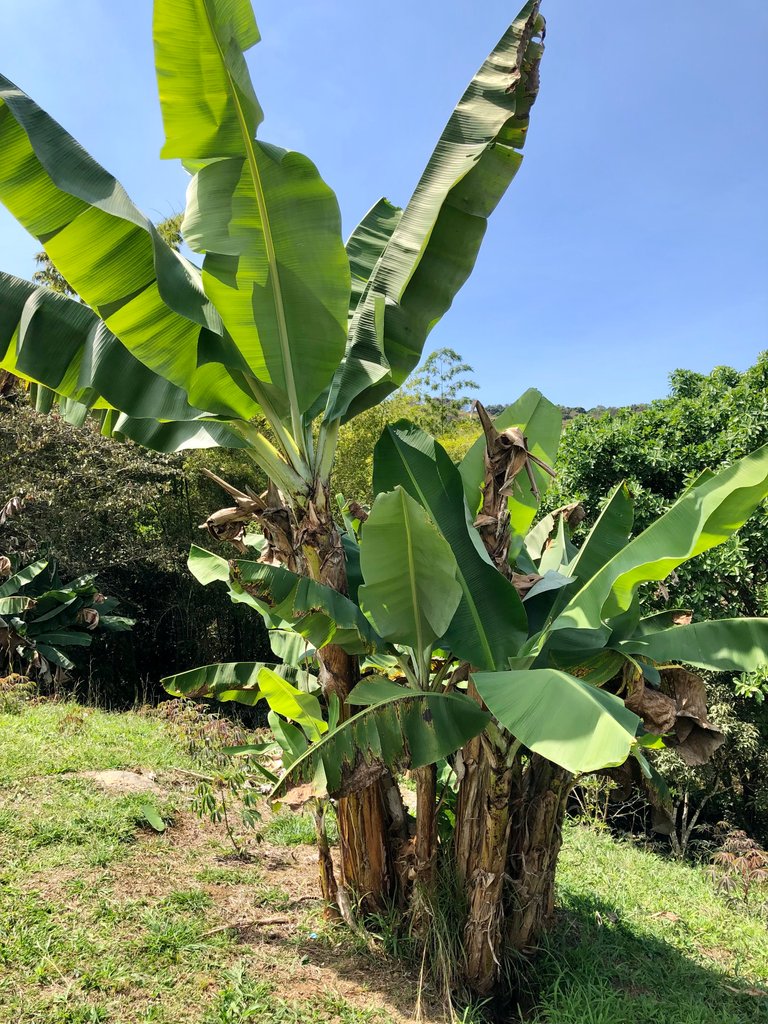 ---
Plantains are a big part of Colombian cuisine & this fruit, the cousin of the banana, grown well, here.
My wife is more business-minded than I am, and we're exploring micro businesses — such as planting palm trees 🌴 ($5 to start with and can be sold for $70, just months, later).
---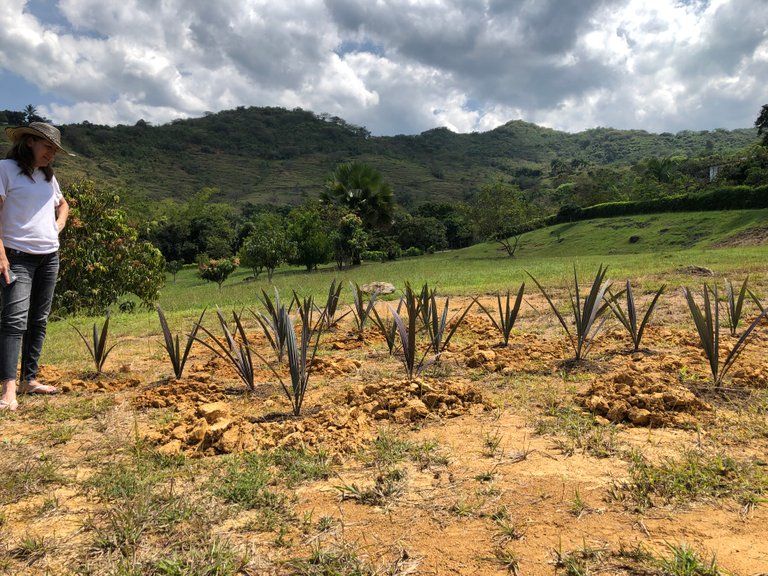 ---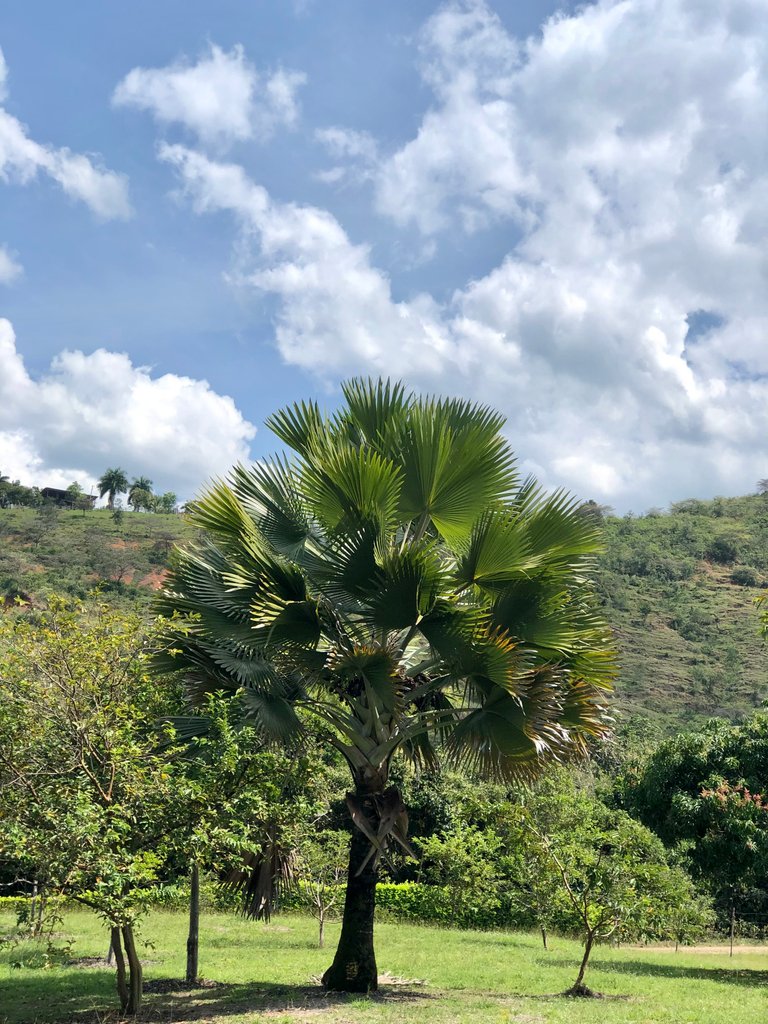 ---
Speaking of palm trees, this one with the giant silver fans is a real showstopper & our plan is to grown more like this extravagant beauty.
---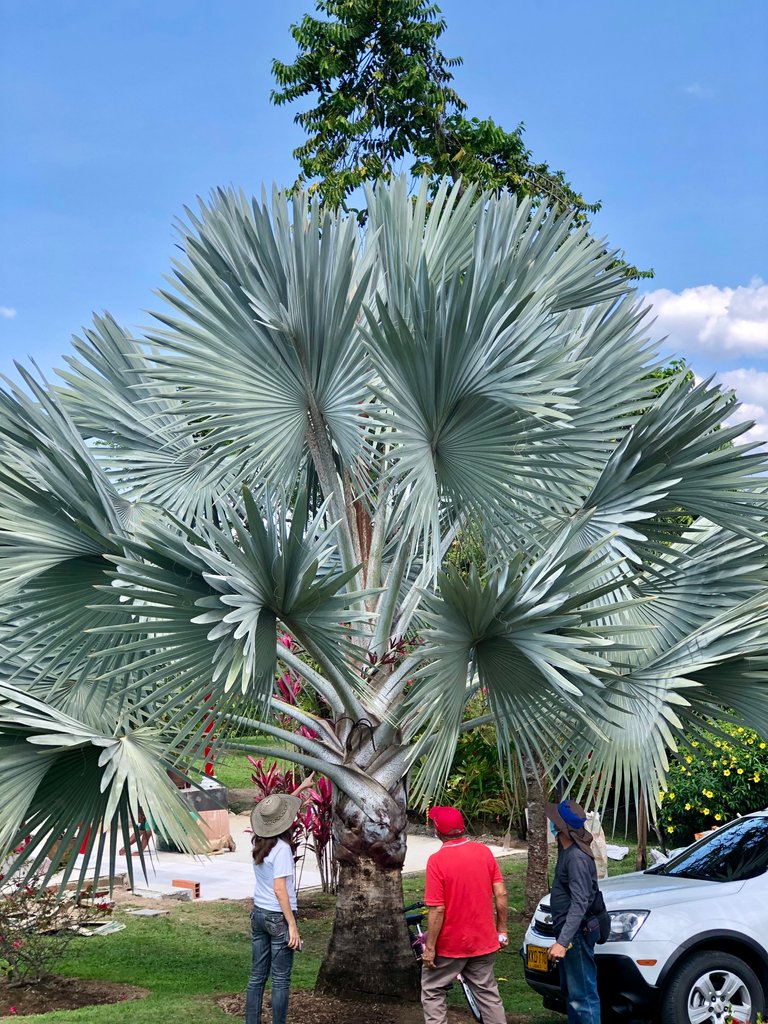 ---
Even, up close, it's remarkable ; with a velvety feel
---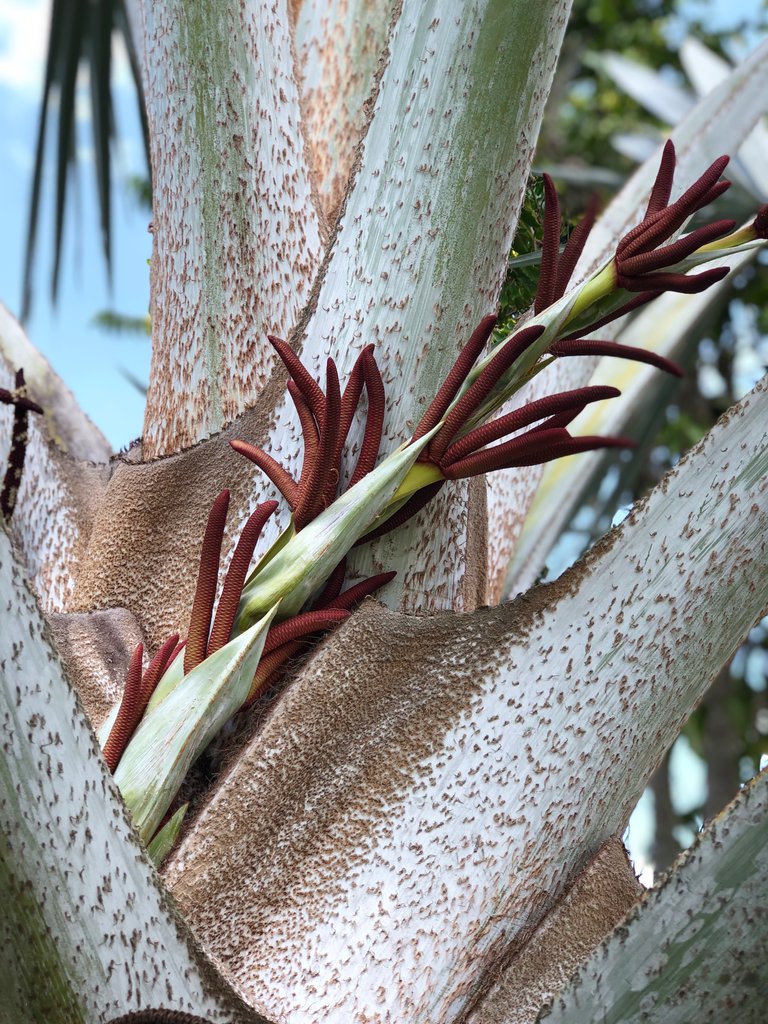 ---
Fruit trees grow well on this soil & in this climate, such as the orange tree, in the cover picture, as well as this pretty mango tree🥭
---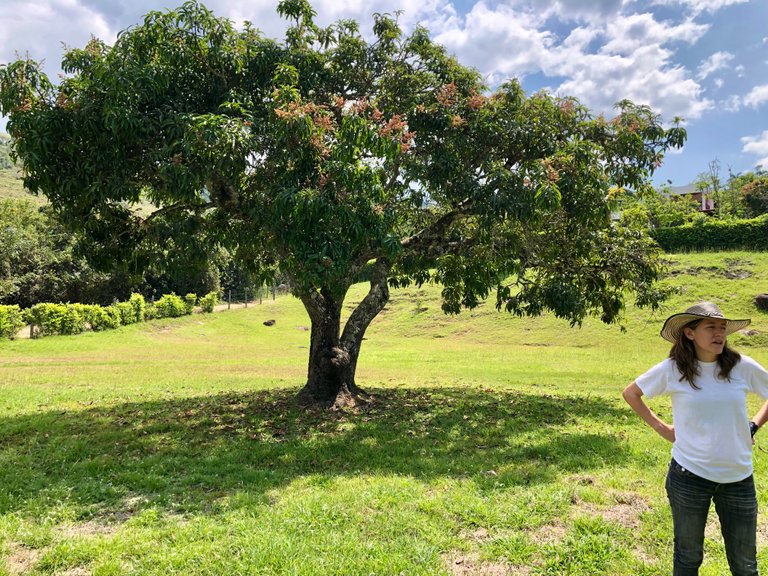 ---
Many decisions remain to be made, re: what is planted and where, which require consultation with specialists.
---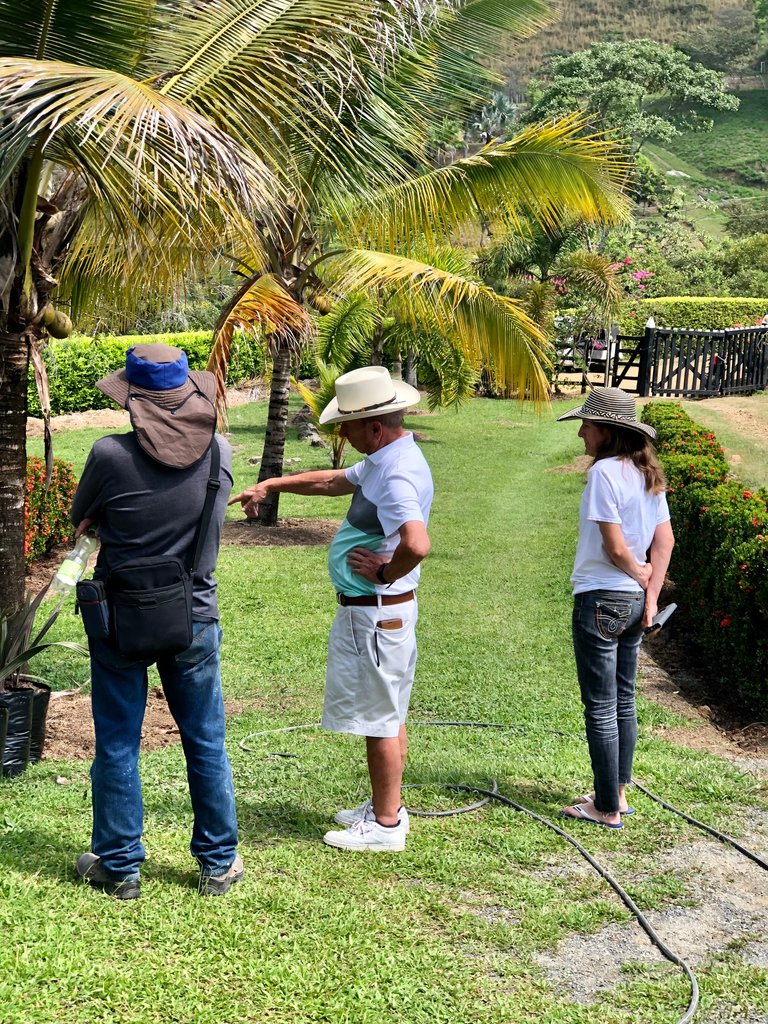 ---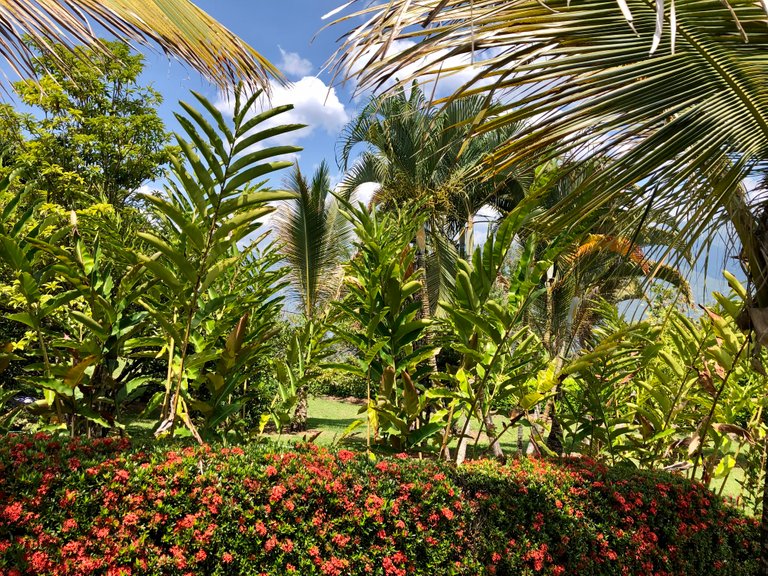 ---
Meantime, this morning, I helped out with weeding and was marveling at the large birds circling overhead. Here are a couple of vultures that landed nearby:
---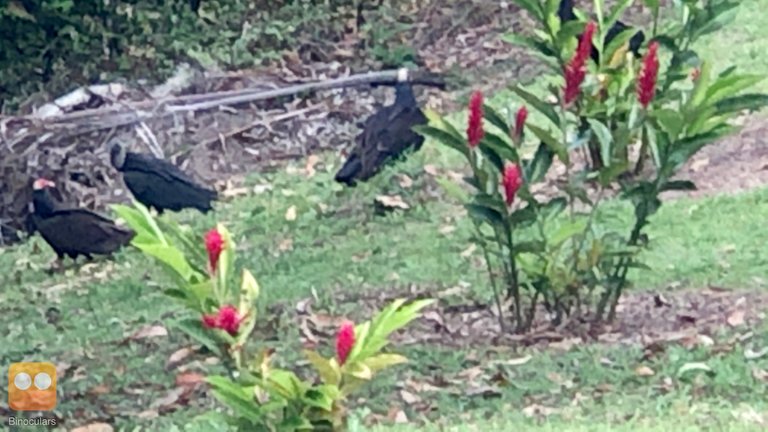 ---
Ringed by cloud-capped mountains, it's hard not to look up, in wonder. In the upcoming days and weeks, I need to work on keep my eyes on the ground and rolling up my sleeves.