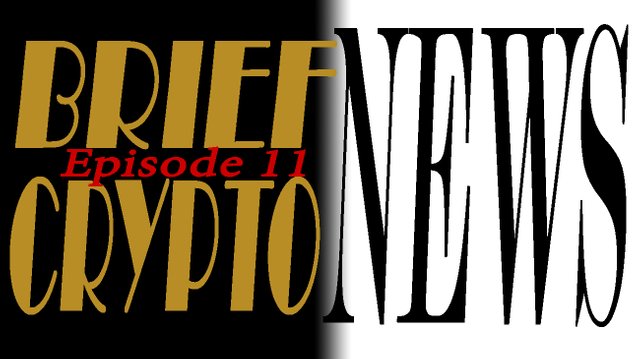 Greetings everyone,
And welcome to the Brief Crypto News.
I am LeaderIcarus and it's Sunday, Aug 2, 2020, 07:00 UTC celebrating the five years of Ethereum, and the DeFi ecosystem has more than $4 billion total value locked, while DAI users have voted on Thursday to double the total debt ceiling - which indicates how much of the stablecoin can be minted.
Can decentralized Apps solve SIM swap? NEM is working on a "FIX network" to prevent SIM swap (this means issuing a twin sim to use it for code providing to steal funds).
As Bitcoin hits $12000
17 Years Old Arrested for Twitter's Hack
Yesterday morning (Aug 01) authorities have arrested the "Head" behind Twitter's hack.
FBI, IRS, US Secret Service, and Florida law enforcement have arrested a 17 years old.
He will be accused of 30 felony charges.
The prosecution is handled by the State, as its law is flexible to charge a minor as an adult in financial fraud cases like this.
US Prints Dollars
Only in Jun, the US has printed more than 800 billion.
Will continue to print, too, as a tool to help the economy to fight Covid-19
Binance shipping Visa
Following a tweet from Binance CEO
The company has confirmed the shipping of its debit card in Europe.
The Visa cards will be limited and they will begin delivery on July 24.
The next step will be the issue for the United Kingdom customers.
Ethereum Classic Reorg
Rorg is a feature in a blockchain that allows to roll back the network.
If a malicious miner secures 51% of that hashpower, they can split the network and double-spend, etc.
Ethereum Classic Network goes down for a short time for maintenance.
The offending miner has been identified, but it is not clear if it is an actual attack.
The same network has confirmed a 51% attack at the start of 2019
Market Overview
Market capitalization is $344 billion.
The volume for the last 24 hours is $93 billion.
Market Dominance Bitcoin 60.54%, Ethereum 12.04%
Market Prices index as it is now, on Coingecko.com

Thank you for reading. Please like/tip/spot/upvote, comment and share!
This is my own content and I will cross post it at Publish0x, Cent, Hive and read.cash
Follow Me Also:
If you want to join please use these affiliate links
Disclaimer
The content is for informational purposes only, you should not construe any such information or other material as legal, tax, investment, financial, or other advice.
Nothing contained on this article constitutes a solicitation, recommendation, endorsement, or offer to buy or sell any securities or other financial instruments in this or in in any other jurisdiction in which such solicitation or offer would be unlawful under the securities laws of such jurisdiction.
Nothing in the article constitutes professional and/or financial advice.
You alone assume the sole responsibility of evaluating the merits and risks associated with the use of any information or other Content before making any decisions based on such information or other Content.
You agree not to hold The Author, or the Article liable for any possible claim for damages arising from any decision you make based on information or other Content made available to you through this article.
There are risks associated with investing in securities. Investing in stocks, bonds, exchange traded funds, mutual funds, and money market funds involve risk of loss.
Loss of principal is possible
Some high risk investments may use leverage, which will accentuate gains & losses.
Foreign investing involves special risks, including a greater volatility and political, economic and currency risks and differences in accounting methods.
A security's or a firm's past investment performance is not a guarantee or predictor of future investment performance.
Resource are not included, as I use more than one to verify. For more information, please search online.
None of these are personal opinions, unless otherwise specifically and very clearly stated
All product names, logos, and brands are property of their respective owners.
All company, product and service names used in this article are for identification purposes only.
Use of these names, logos, and brands does not imply endorsement