Woman solo traveller: Rebel or free spirit?
---

Ever heard about woman travelling on their own to all sorts of places? For some, it might sound as a way of rebelling against society, for others it's completelly madness due to insecurity issues... and for others, just like me, it's a way of finding freedom and getting to know myself to the core.
I had the chance of travelling on my own to different places: Europe, North America and even my own country, Argentina. And yet... I still have to face all sorts of comments when it comes to telling someone that I'm going on a trip by myself.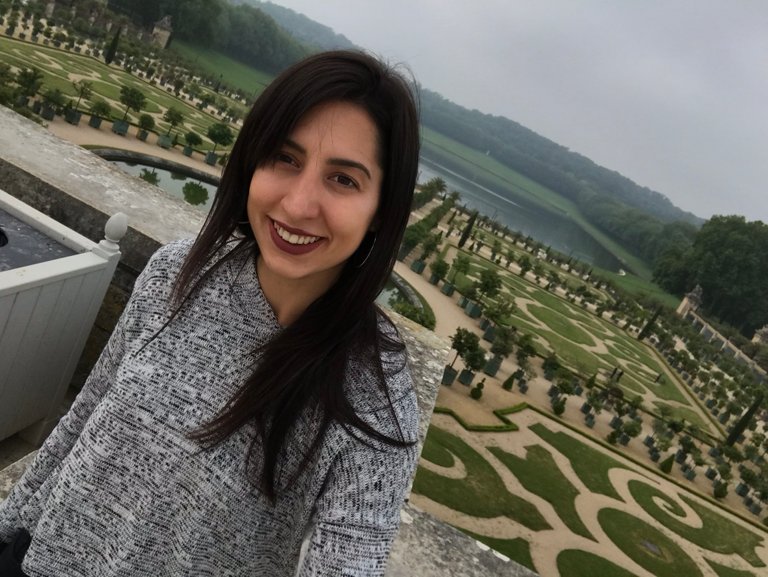 My first solo trip - Versailles
"Are you going to be safe?", "Will you travel solo? Ok, but there are a lot of places you can't go on your own", "Won't you get bored being alone?", "What are you running away from?". All sorts of questions that are simply weird to be asked and that might expose that being a woman solo traveller is still a very hard thing to do.

My first solo trip

I had just graduated from University, I had been working incredibly hard for the past three years, with no chance of going on holidays. So, after trying to plan trips with my friends and failing to do so, that's when it came to my mind.
What if I do it on my own?

I was scared, of course I was. I had just turned 24 years old and I didn't think of myself as a rebel or a courageous person to do that kind of thing. I started looking for reviews online, what Europe safe enough for a solo travelling girl? Luckily, a great blog showed up as soon as I googled. Lots of tips about how to travel on your own, how to feel safe and what it's like to be on your own for so long. Half an hour later, I booked my place ticket: Buenos Aires - London it was. A dream come true.
I was kinda scared to share what I was going to do with my friends and family, I thought they were going to judge me on the decision I had made. But turns out they didn't, they encouraged me to do what I wanted and that made me feel even better. Some of them even told me that they wanted to do that too, but they didn't have the guts. So here I was, having more guts that I ever thought I had.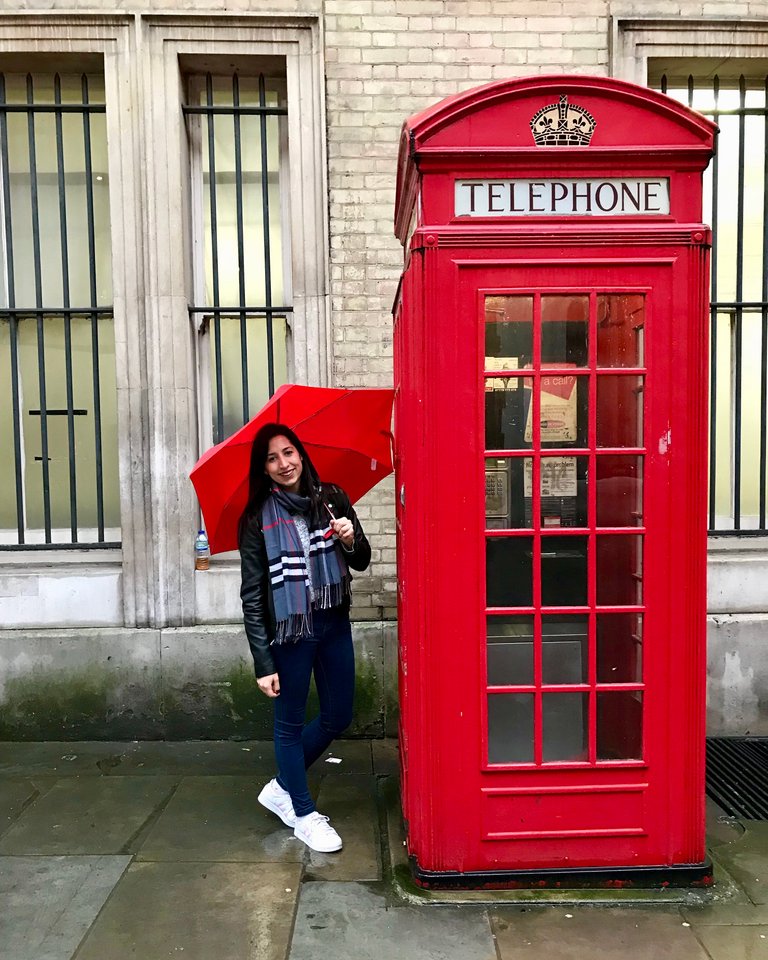 Second day alone in London, my dream city.
The day came, I was about to go into migrations... and truth is I was really scared!
What was I going to do? What was it going to be like to spend so much time on my own? I'm a shy person, will I manage to make new friends? Is it too unsafe for me to go on a bar by myself? Will there always be someone willing to take pictures of me if I ask? So many questions... at that moment, no single answer.
Taking a flight by myself felt weird. Being at the airport by myself felt weird. Being alone in a place I have never been felt weird. Everything was weird, yet it was amazing!

Drawbacks of travelling on your own

"Are there any drawbacks of travelling on your own?", you might be wondering.
And all I'll say is that there are no drawbacks. No single thing.
When you're on your own, everything becomes a different experience. Whether things turned out the way you expected or not, you learnt something and I'm pretty sure that you got to know a different side of you. All that already makes it worth it, right?
Of course, you need to be careful and to make lots of research before going to a place, but what I realized is that people are really helpful and nice when they notice that you're travelling on your own. Luckily, it's been something that more woman are doing nowadays and, by showing and telling how our experience was, we get to encourage other girls to live this too.
Solo travelling (and hikking too...) in Ushuaia, Tierra del Fuego, Argentina

Then... what to expect when solo travelling?

At first, lots of selfies and photos that will not look good. Lol. Kidding!
Solo travelling can mean a wide range of new and different experiences: trying new things, new friends, getting to know yourself and so many other things.
You will feel a lot more confident about yourself afterwards, as being completelly alone far from your home is a difficult task. Specially when it comes to being a lady and travelling far.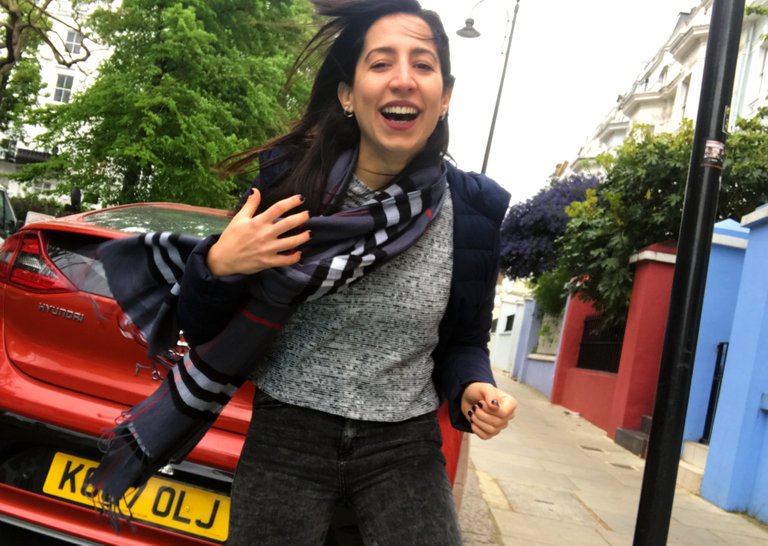 London - I had put my camera above a car to take a picture of me and it was about to fall down, lol

After travelling on my own for quite some time, these are the tips I can give you:
Make friends with the selfie stick: of course, you will want to have memories of your journey, so it's either being friends with a selfie stick or always asking someone to take pictures of you. People tend to be nice when you ask them this... but not all of them take proper pictures!!! Lol.

Lots of research: Before going to a place, make sure you have done your research. There are some places that are more complicated than others, so it's better for you if you gather some tips and read what other female travellers have said.

Keep an open mind: You will get to know different places, cultures and people. If you're shy, just like me, don't worry, you will get to know people and even you will make friends for life. People are nicer when they realize you're on your own.

Always keep an open eye: It's ok that some places are known to be extremelly safe, but you are far from your home and the people that care about you, so it's important to always keep an eye on everything. Don't trust people too much and always allow yourself to think twice before doing something.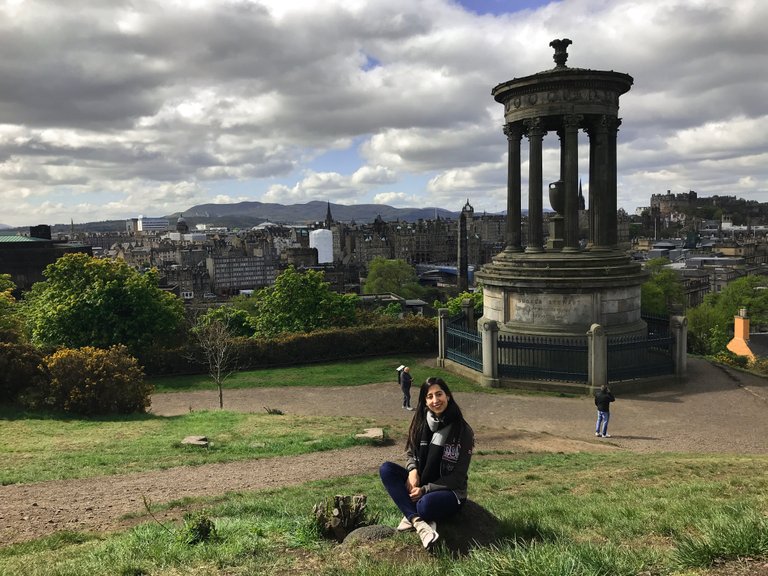 Calton Hill, in Edinburgh!
If you were thinking about travelling solo, this is my help for you:
Go on and do it, you won't regret it!