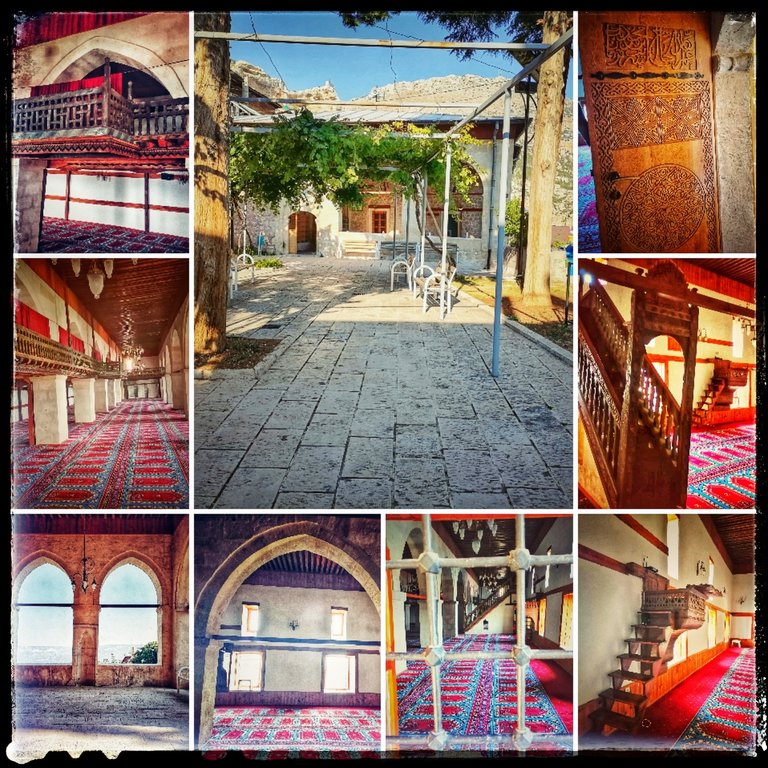 Hello dear friends. Today, I visited the historical Ermenek Great Mosque in my district. It made me happy to have the opportunity to visit the mosque for the first time 11 years ago. I was a high school student on my visit 11 years ago. Our History Teacher in high school brought us here on a subject in the History class and introduced this place. I had in mind to go again and give you information about this place.
Merhaba değerli arkadaşlar. Bugün ilçemde bulunan tarihi Ermenek Ulu Camii ziyaretini gerçekleştirdim. Bundan 11 yıl önce ilk kez gittiğim camiye tekrar uğrama fırsatı bulmak beni mutlu etti. 11 yıl önceki ziyaretimde lise öğrencisiydim. Lisede ki Tarih Öğretmenimiz Tarih dersinde geçen bir konu üzerine bizi buraya getirip buranın tanıtımını yaptı. Aklımda tekrardan gitmek ve burası hakkında sizlere bilgi vermek vardı.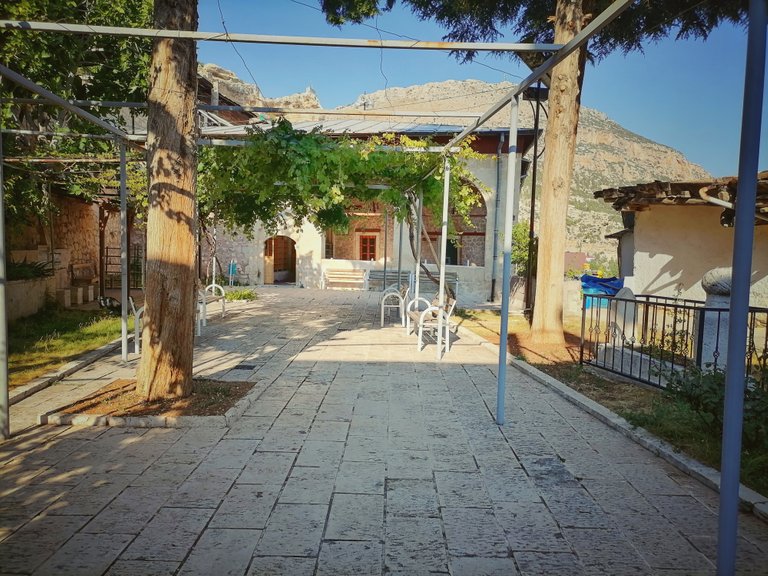 I told my friend about the idea of ​​coming here. We set out with the aim of both making a visit and promoting this place. We walked without paying attention to the heat of the weather and the slope of the road. When we arrived at the destination, we first looked around.
Buraya gelme fikrini arkadaşıma söyledim. Hem bir ziyaret gerçekleştirir hemde buranın tanıtımını yaparız amacıyla yola çıktık. Havanın sıcaklığına yolun yokuş olmasına aldırış etmeden yürüdük. Hedefe vardığımızda ise ilk olarak etrafı inceledik.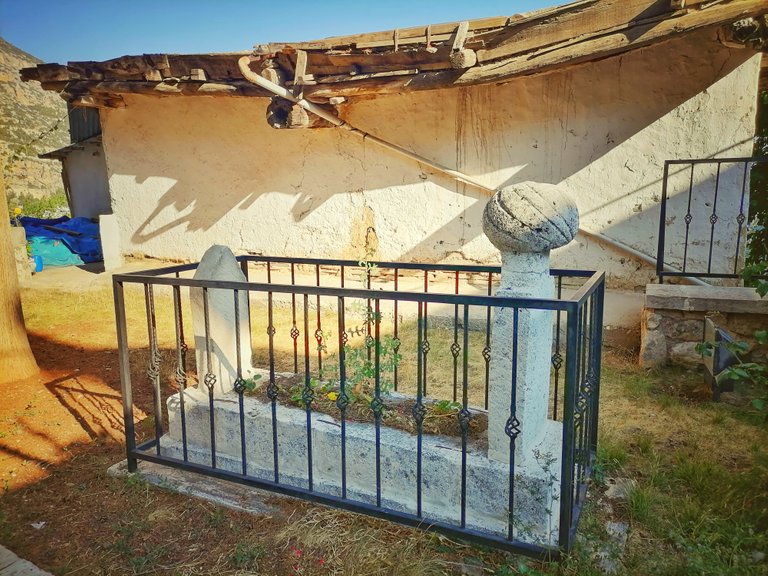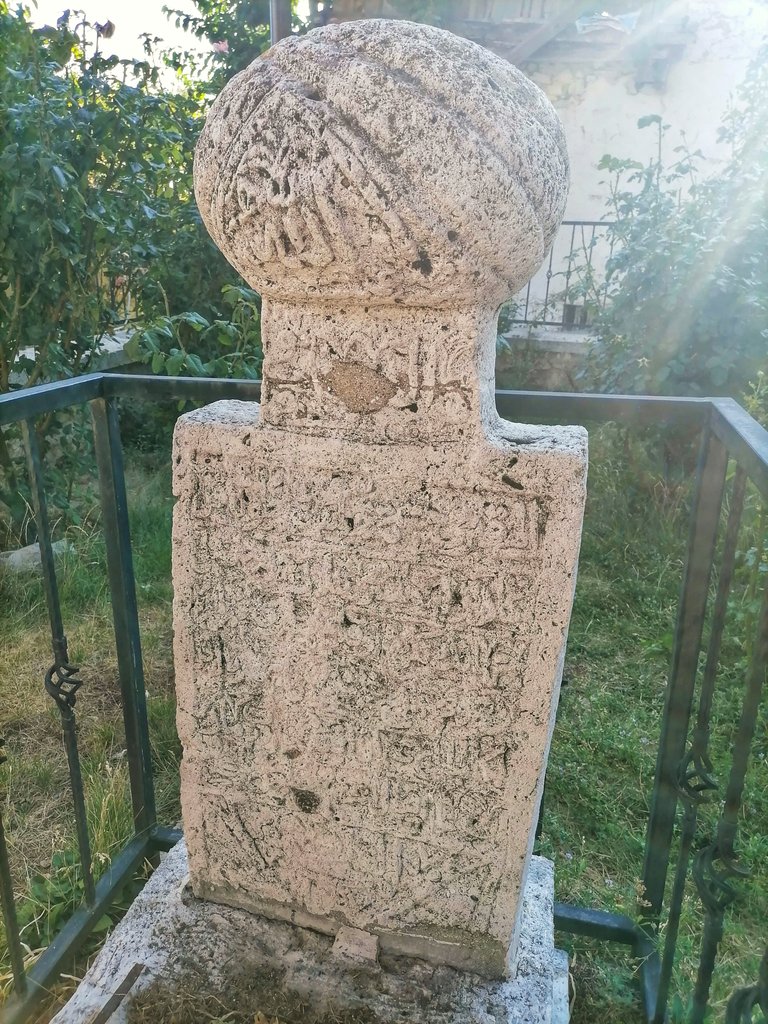 As I approached the entrance gate, this historical and spiritual mosque managed to impress me. Before I entered the entrance door, an old tomb found outside caught my attention. Although I could not read the writings on the tombstone, I asked the officer there for help. I asked the attendant to whom this tomb belonged. His answer was very clear and he said that it belonged to a scholar and that it belonged to a person who was beneficial for humanity.
Giriş kapısına yaklaştıkça bu tarihi ve manevi değere sahip camii beni etkisi altına almayı başardı. Giriş kapısından içeriye girmeden dışarıda bulunan eski bir mezar dikkatimi çekti. Mezar taşında bulunan yazıları okuyamasam da oradaki görevliden yardım istedim. Görevliye bu mezarın kime ait olduğunu sordum. Cevabı çok açık ve net bir şekilde bir alime ait olduğunu insanlık için faydası dokunan bir şahısa ait olduğundan bahsetti.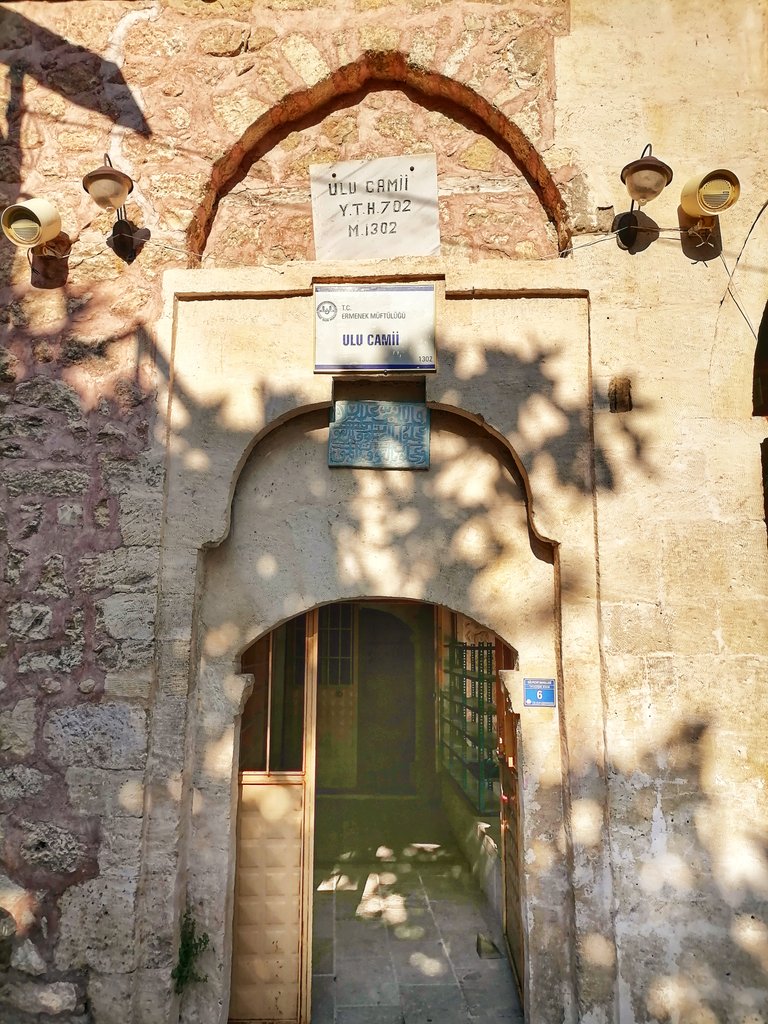 After wandering around the courtyard of the mosque and looking around, we intended to enter the mosque. The dates written on the entrance door of the mosque showed us how old the mosque was. This mosque, which was built in 702 according to the Hijri calendar and in 1302 according to the Gregorian calendar, deserves the title of Ulu Mosque with its many features.
Caminin avlusunda dolaşıp etrafı inceledikden sonra Camiye girmeye niyetlendik. Caminin giriş kapısında yazan tarihler caminin ne kadar eski olduğunu bize gösteriyordu. Hicri takvime göre 702 yılında, Miladi takvime göre ise 1302 yılında yapılmış bu cami bir çok özelliği ile Ulu Cami ünvanını hak ediyor.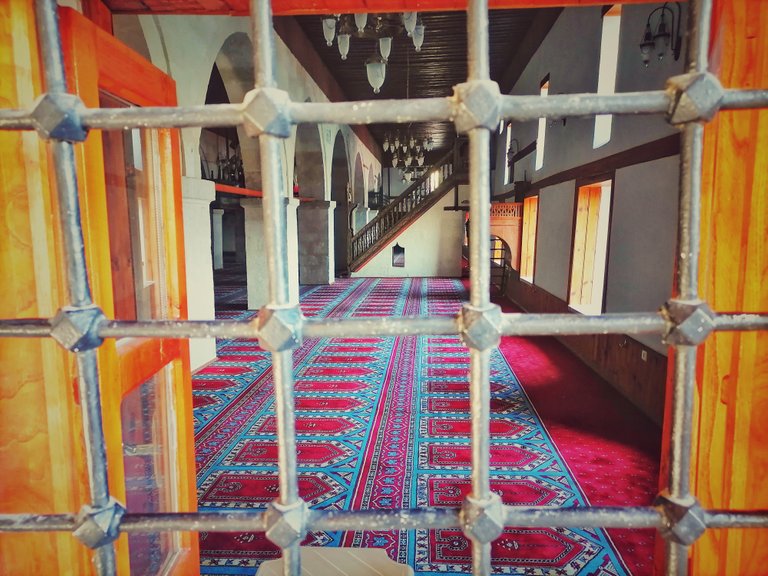 Some of the reasons why it is the Great Mosque are as follows: It is a religiously important feature that the Prophet Muhammad's beard is in it and that it is shown to the public, especially in the nights of power. In addition, its architecturally striking feature is that not a single nail was used in its construction. The structures decorated with different motifs were also one of the details that brought it to the fore.
Ulu Cami olmasındaki sebeblerden bazıları şunlardır:
İçerisinde Hz Muhammed'in sakalının bulunması ve özellikle kadir gecelerinde halka gösterilmesi dini olarak önemli bir özelliğidir. Ayrıca mimari olarak dikkat çeken özelliği ise yapımında bir tane bile çivi kullanılmamış olmasıdır. İçerisinde farklı motiflerle süslenmiş yapılar da onu ön plana çıkaran detaylardan biri olmuştur.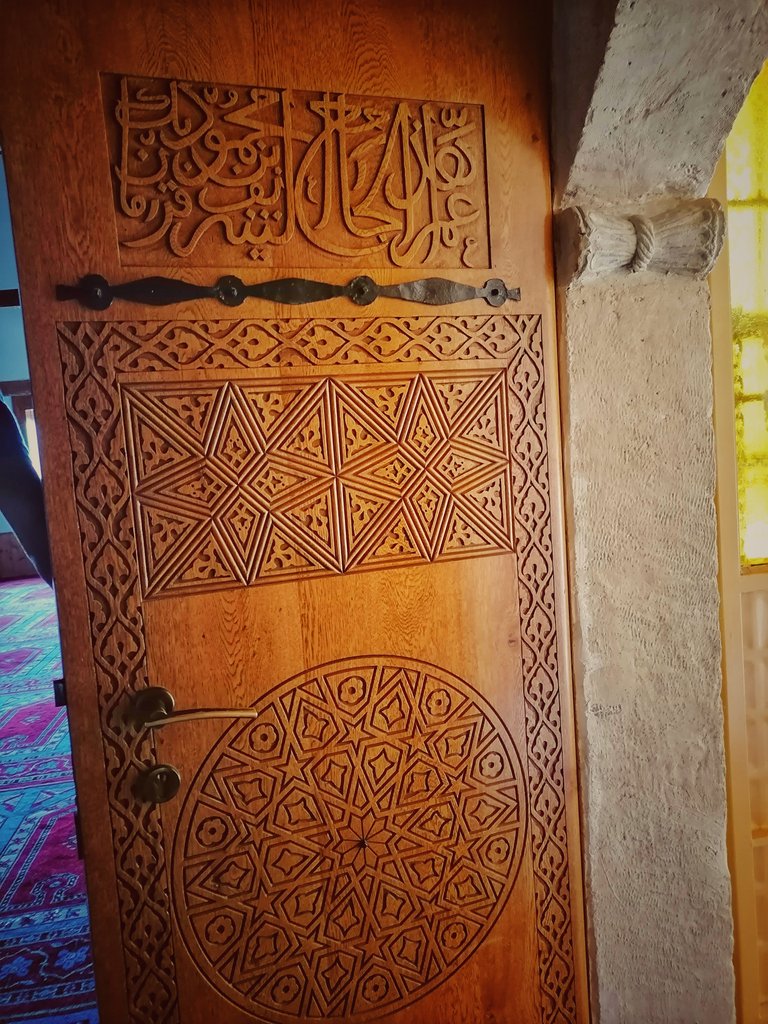 Especially the decoration on the entrance door, which requires fine workmanship, manages to attract attention. It was inspired by the art of the Ottoman Empire period.
Özellikle giriş kapısında bulunan ince işçilik isteyen süslemesi dikkatleri üzerine çekmeyi başarıyor. Osmanlı Devleti dönemindeki sanattan esinlenerek ortaya koyulmuştur.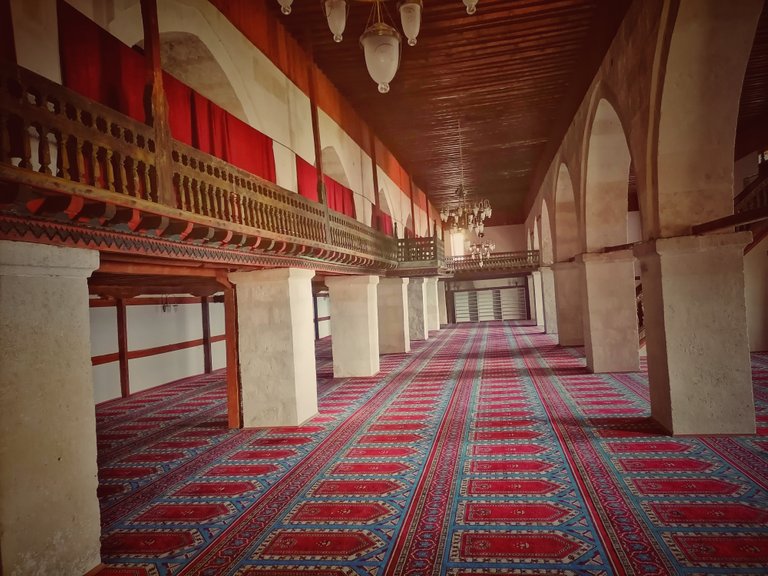 When you enter inside, you will first feel the smell of the mosque. A nice scent is evident inside, and the low ceiling and decorations are pleasing to the eye. The inside of the mosque was much cooler than the outside, which I think is one of the features of the mosque.
İçeriye girince önce caminin kokusunu hissedeceksiniz. Güzel bir koku içeride kendisini belli ediyor ayrıca alçak tavanı ve süslemeler göze hoş geliyor. Cami içerisi dışarıya oranla çok daha serin durumdaydı bu da caminin özelliklerinden bir tanesi olduğunu düşünüyorum.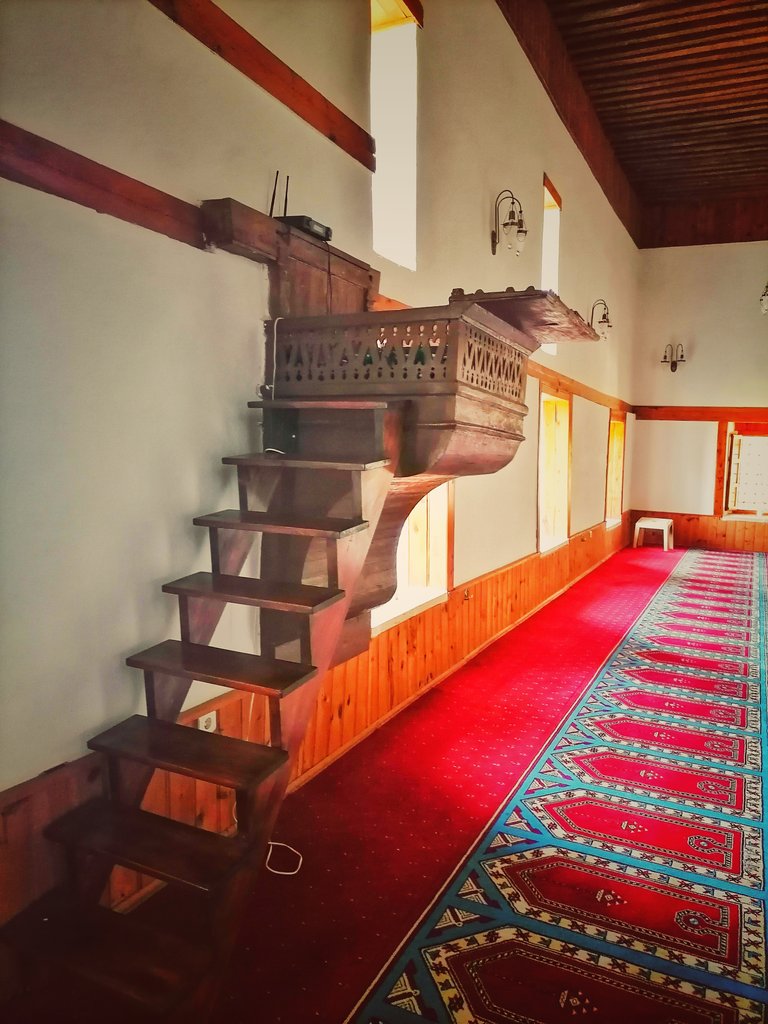 While continuing the tour inside the mosque, we came across the podium where the Imams gave their sermons before the prayer. The sermon pulpit naturally adds a different atmosphere to the mosque.
Cami içi turuna devam ederken İmamların namaz öncesinde gerçekleştirdikleri vaazları verdiği kürsü karşımıza çıktı. Vaaz kürsüsü de doğallıyla camiye ayrı bir hava katmış durumda.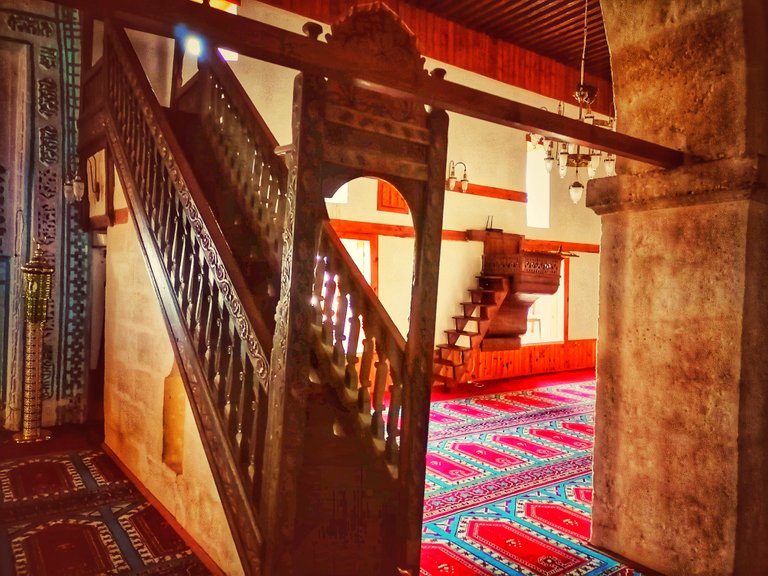 Another important part of the mosque is the pulpit, where the Friday sermons are held. When we examine the pulpit of this mosque, it draws attention with its color and stance. I took a close look at both the pulpit and the pulpit, and it is indeed unnailed and in its most natural state.
Caminin bir diğer önemli bölümü ise özellikle cuma hutbelerinin gerçekleştirildiği yer olan minberdir. Bu caminin minberini incelediğimizde rengi ve duruşu ile dikkat çekiyor. Minberi de kürsüyü de yakından inceledim ve gerçekten çivi çakılmamış ve en doğal haliyle bulunuyor.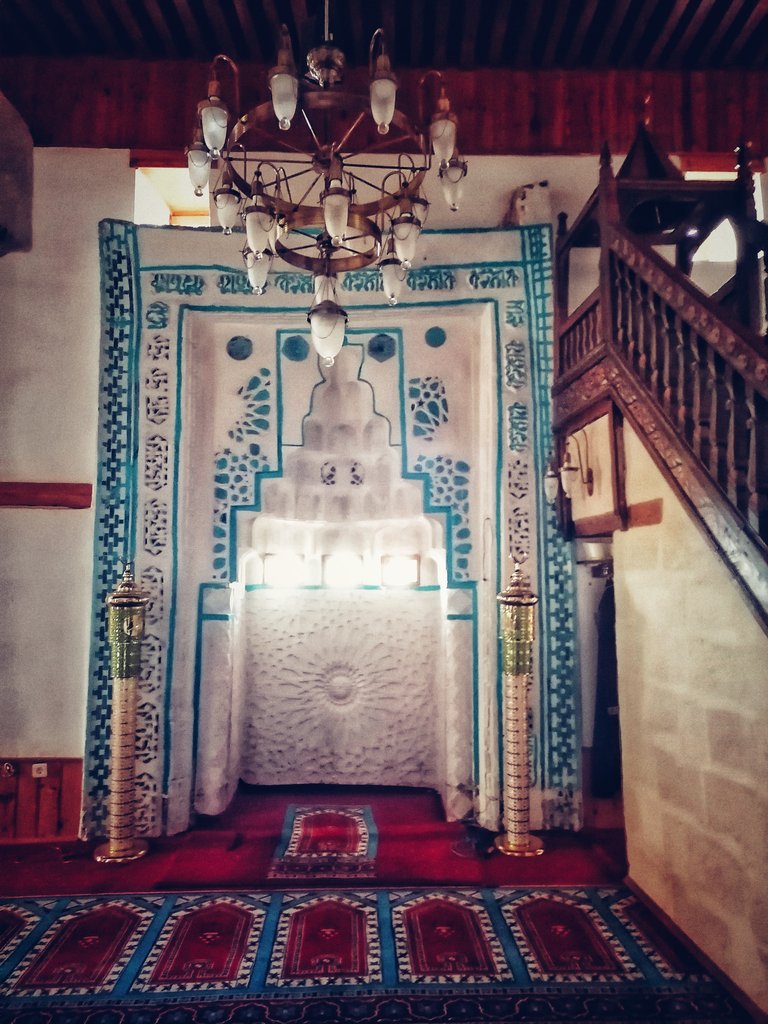 After the pulpit, I began to examine the mihrab. Mihrab is the part where the imam is in front of his congregation to pray. The art here is also uniquely beautiful.
Minberden sonra mihrabı incelemeye başladım. Mihrab imamın namaz kılırmak için cemaatinin önünde bulunduğu kısımdır. Buranın sanatı da eşsiz güzellikteki.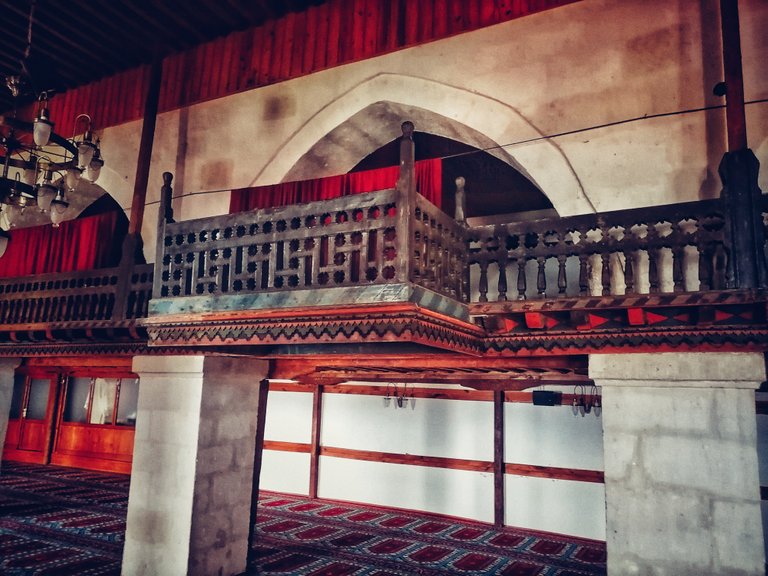 While I was walking around the mosque, another part that caught my attention was the upper part reserved for women to pray. I think the wooden decoration and colors of this place look magnificent.
Caminin içerisinde gezmeye devam ederken dikkatimi çeken bir diğer kısım kadınların namaz kılması için ayrılan üst kısım oldu. Buranın tahta süslemesi ve renkleri bence muazzam görünümde.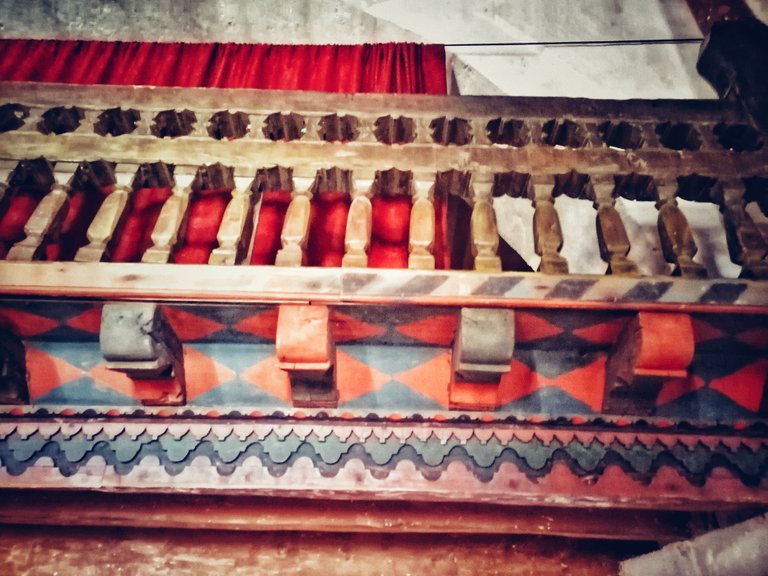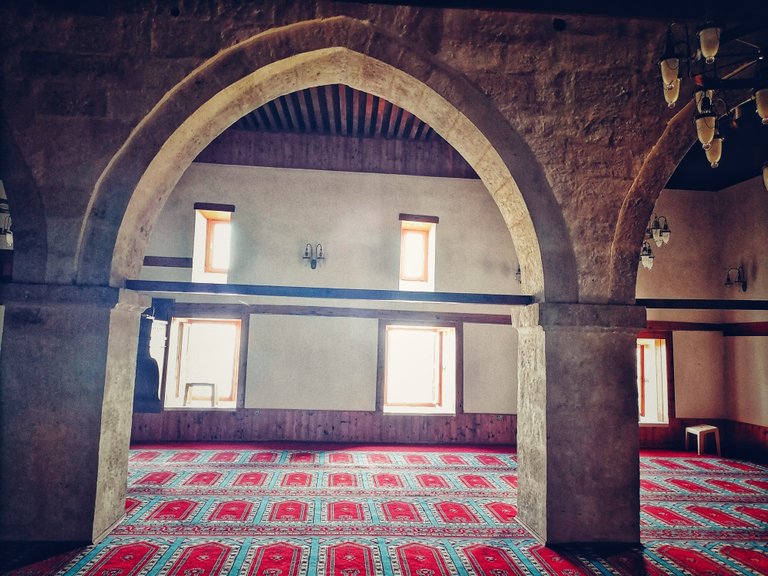 Another important point that adds color to the mosque is the dome-shaped structures inside. In addition, Ermenek Trukuaz Lake, which can be seen from the windows of the mosque, has given the mosque a view.
Camiye renk katan bir diğer önemli nokta ise içerisinde bulunan kubbe şeklindeki yapılardır. Ayrıca caminin pencerelerinden görünen Ermenek Trukuaz Gölü camiye manzara kazandırmış durumdadır.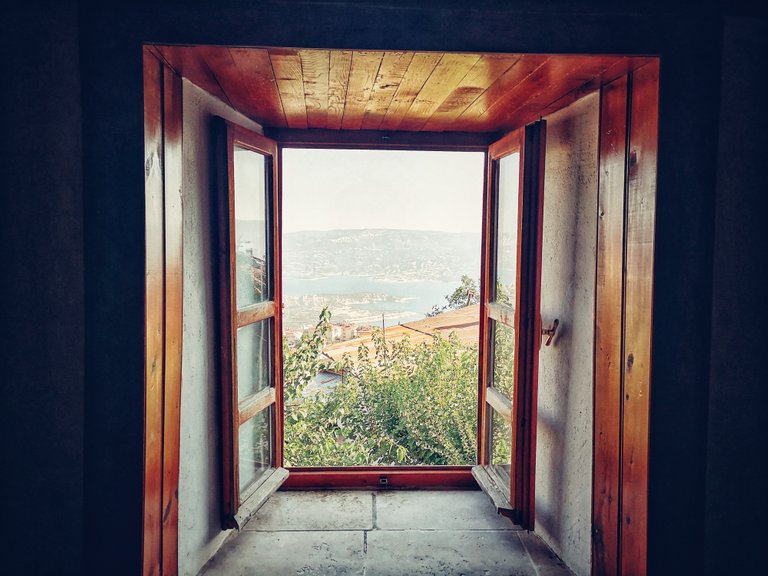 The dome-shaped structures outside the mosque, which is beautiful outside as well as inside, also show the view of the dam. The fact that its wall is completely made of stone shows that it has a historical structure.
İçinin güzelliği kadar dışı da güzel olan caminin dışarısındaki kubbe şeklindeki yapılar da baraj manzarasını göstermektedir.
Duvarının tamamen taştan yapılmış olması da tarihi bir yapıya sahip olduğunu gösteriyor.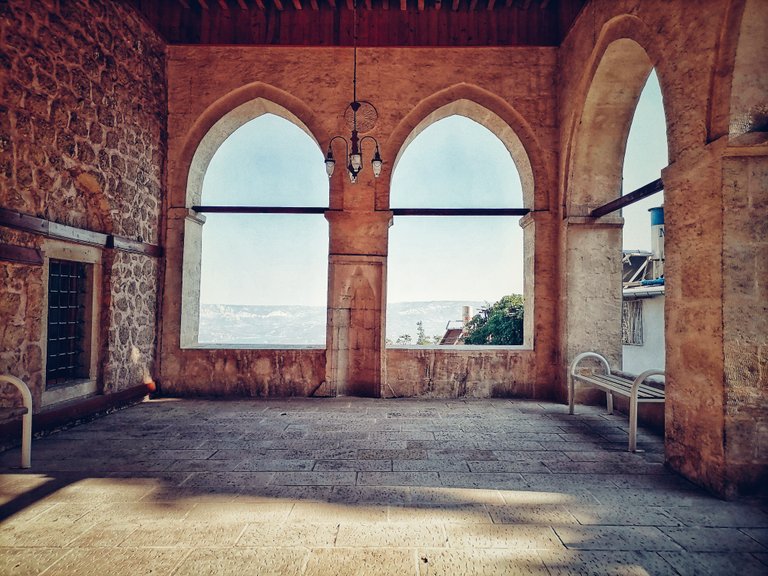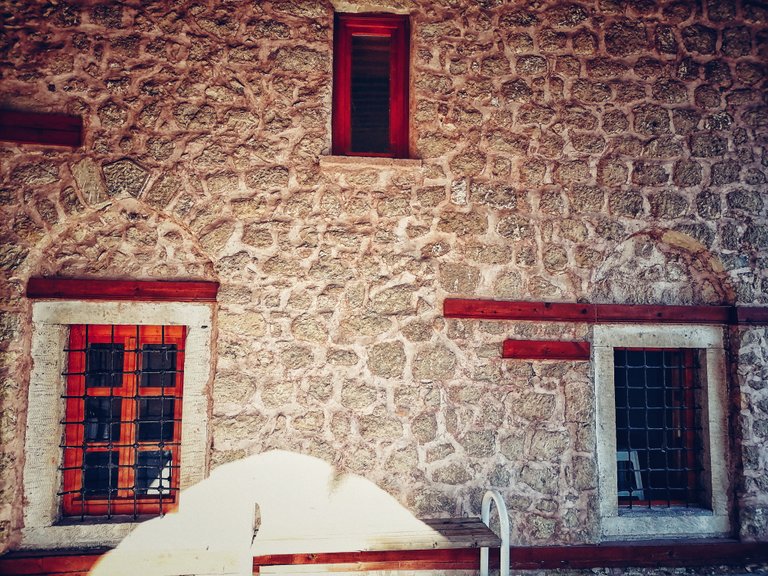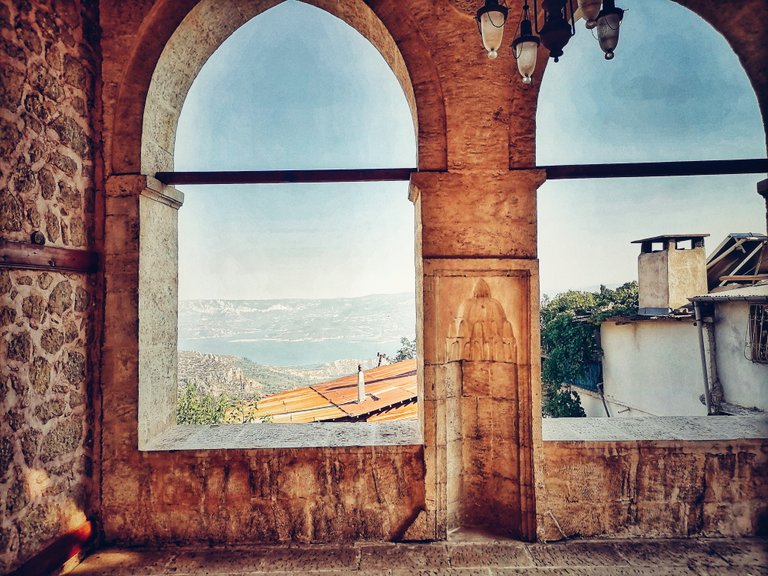 I am ending this content of my visit to Ermenek Ulu Mosque. I hope I have created a nice and interesting content. Goodbye, hope to see you again.
Ermenek Ulu Camii ziyaretimden bahsettiğim bu içeriğimi sonlandırıyorum. Umarım güzel ve dikkat çekici bir içerik oluşturmuşumdur. Tekrar görüşmek dileğiyle hoşçakalın.