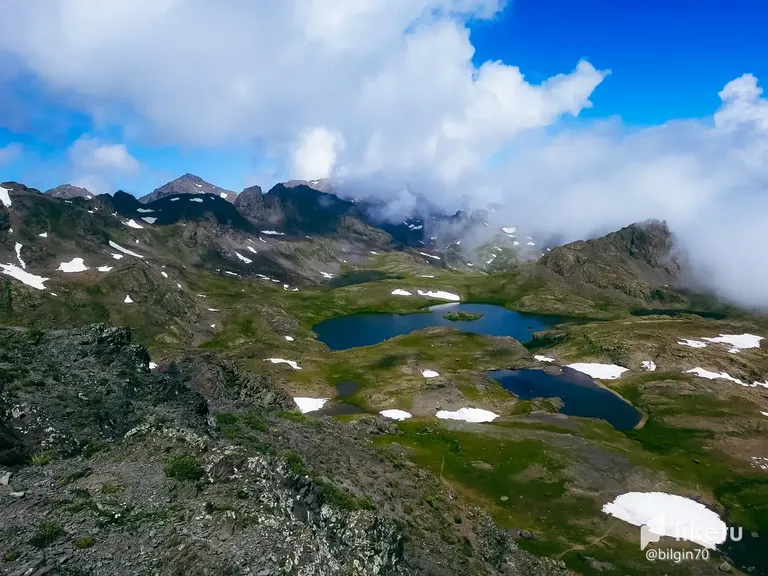 EN
Hello everyone, First of all, welcome to my content. I am preparing this content on the occasion of my brother @phortun. I thank him for giving me this opportunity. I promised him a content about Kaçkar Mountains and I decided to prepare it today. I hope you like it too @phortun :)
TR
Herkese merhaba,
Öncelikle içeriğime hoşgeldiniz. Bu içeriğimi @phortun kardeşimin vesilesiyle hazırlıyorum. Bu fırsatı bana verdiği için kendisine teşekkür ederim. Kendisine Kaçkar dağları ile ilgili bir içerik sözü vermiştim ve bugün hazırlamaya karar verdim. Umarım @phortun da sizlerde beğenirsiniz :)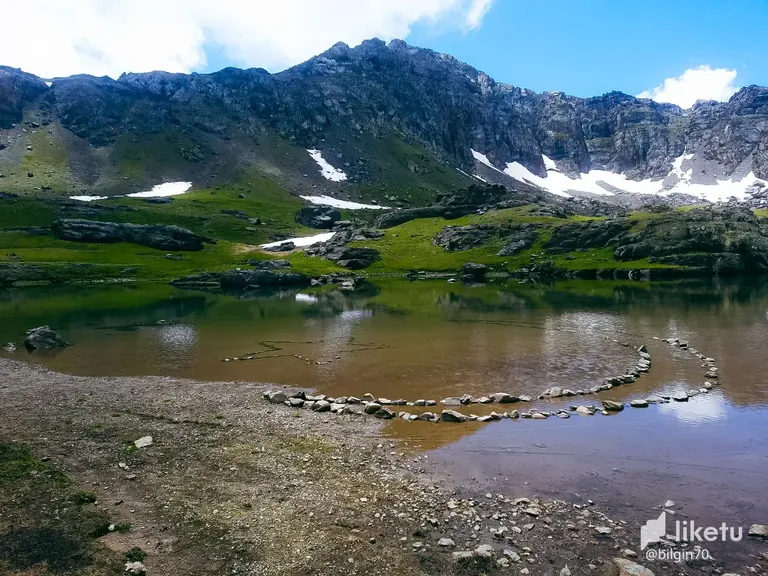 EN
I went to the Kaçkar mountains and seven lakes you see in the picture about 4 years ago when I was at university. Therefore, I would like to point out this detail to you. I mentioned in my previous content that I studied at the university in Rize, the charming city of the Black Sea. Rize is very rich in vegetation and greenery since it is rainy in all seasons.
TR
Resimde görmüş olduğunuz Kaçkar dağları ve yedi göllere yaklaşık 4 yıl önce üniversite zamanlarımda gitmiştim. Dolayısıyla bu ayrıntıya da sizlere belirtmek isterim.
Üniversiteyi Karadeniz'in şirin şehri Rizede okuduğumu daha önceki içeriğimde belirtmiştim. Rize dört mevsim yağışlı olduğundan bitki örtüsü ve yeşillik bakımından oldukça zengin.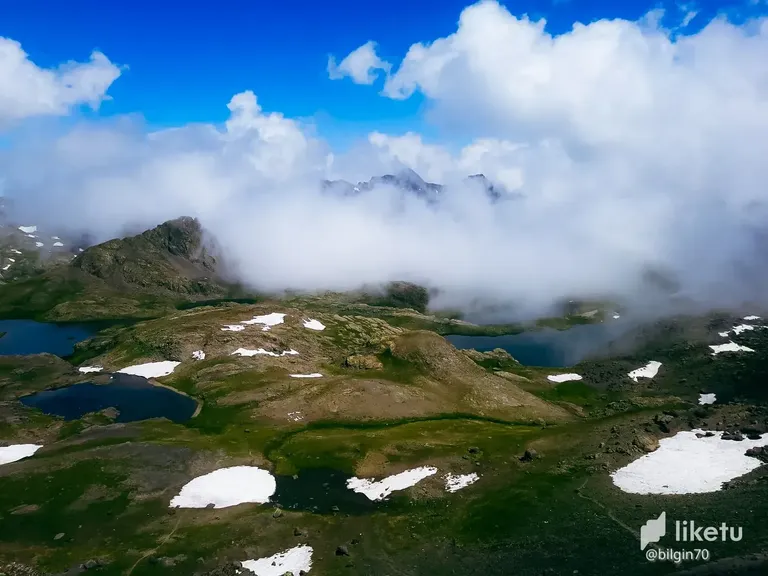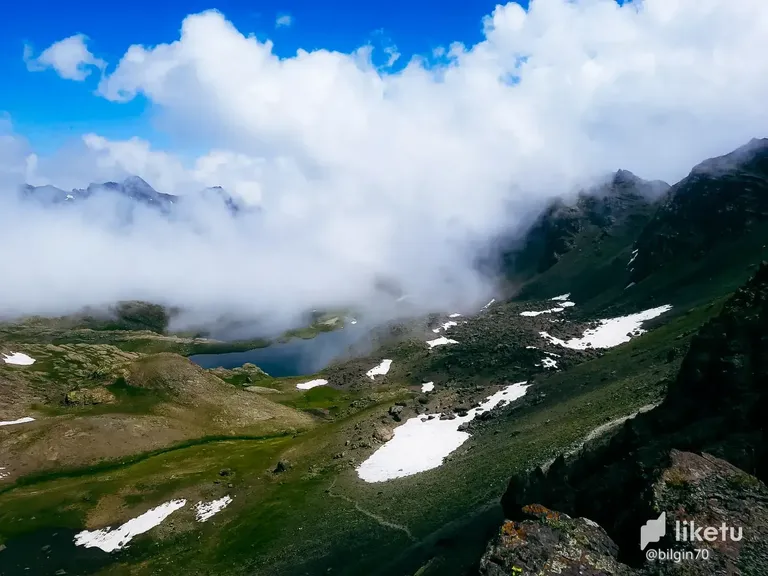 EN
The diversity of vegetation; It offers people places to visit and have a good time in almost many parts of the city. I think this was one of the best parts of my college life. We used to go to different places with friends, especially on weekends. Sometimes we even set up camp and stay in the mountains at night.
TR
Bitki örtüsünün bu kadar çeşitli olması; şehrin hemen hemen bir çok yerinde insanlara gezecek ve güzel vakit geçirecek mekanlar sunuyor. Üniversite hayatımımın sanırım en güzel yanlarından birisi de buydu. Arkadaşlarla özellikle hafta sonları farklı yerlere gezmeye giderdik. Hatta bazen kamp kurar geceleri dağlarda konaklardık.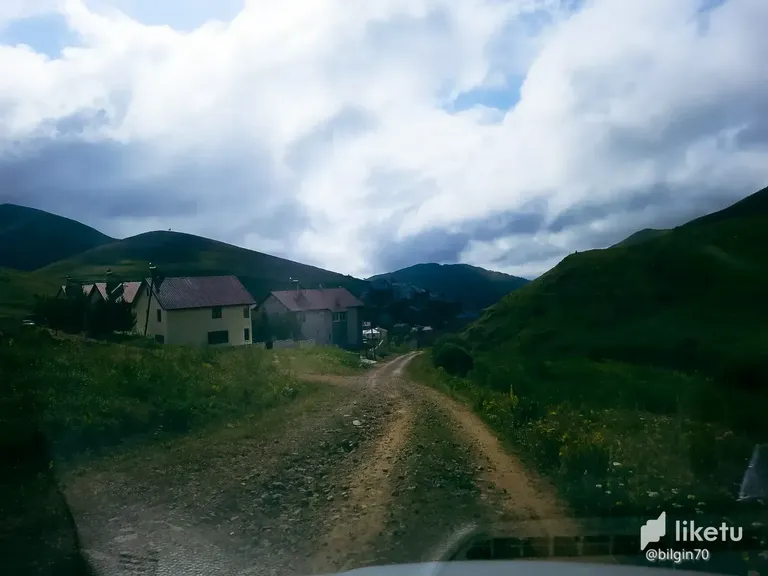 EN
The Kaçkar plateau you see in the picture has been a nice travel experience for us. However, I can say that this trip was the most difficult. :) I would like to mention a little about these problems. After we set off from Rize, we took a journey of about three hours. No problems so far :) We took a road similar to the country road. The road was really bad. Somehow we reached the foothills of the Kaçkar Mountains. Another tiring journey awaited us. After leaving the car in a suitable place, we started walking towards the area where the lakes are. Even though we were in May, the trip made us sweat a lot.
TR
Resimde gördüğünüz Kaçkar yaylası bizim için güzel bir gezi deneyimi olmuştu. Ancak en sıkıntılısıda bu geziydi diyebilirim. :) Bu sıkıntılarada biraz değinmek istiyorum. Rize'den yola çıktıktan sonra yaklaşık üç saatlik bir yolculuk yaptık. Buraya kadar herhangi bir sorun yok :)
Köy yoluna benzer bir yola girdik. Yol gerçekten çok kötüydü. Bir şekilde Kaçkar dağlarının eteklerine ulaştık. Bizi tekrar yorucu bir yolculuk bekliyordu. Arabayı müsait bir yere bıraktıktan sonra göllerin olduğu bölgeye doğru yürümeye başladık. Mayıs aylarında olmamıza rağmen yolculuk bizi bayağı terletmişti.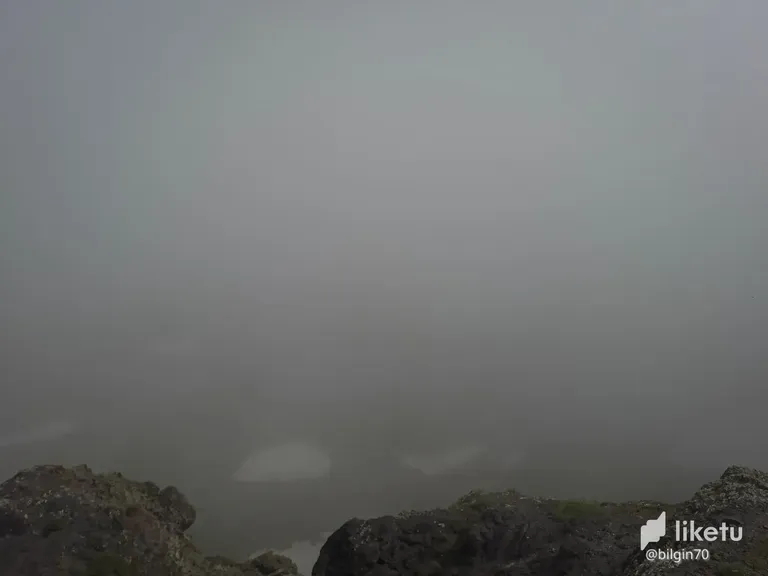 EN
Finally, we reached our destination. Before I went here, I honestly regretted that I had planned such a trip. When I saw the lakes and the scenery, the birds started flying inside me. The scenery really fascinated me. I can say that it was one of the most beautiful sights I have ever seen in my life.
TR
Sonunda hedef noktamıza ulaştık. Buraya çıkmadan önce açıkcası böyle bir geziye niyetlendiğim için pişman olmuştum. Gölleri ve manzarayı görünce içimde kuşlar uçmaya başladı. Manzara beni gerçekten çok büyüledi. Hayatımda gördüğüm en güzel manzaralardan birisiydi diyebilirim.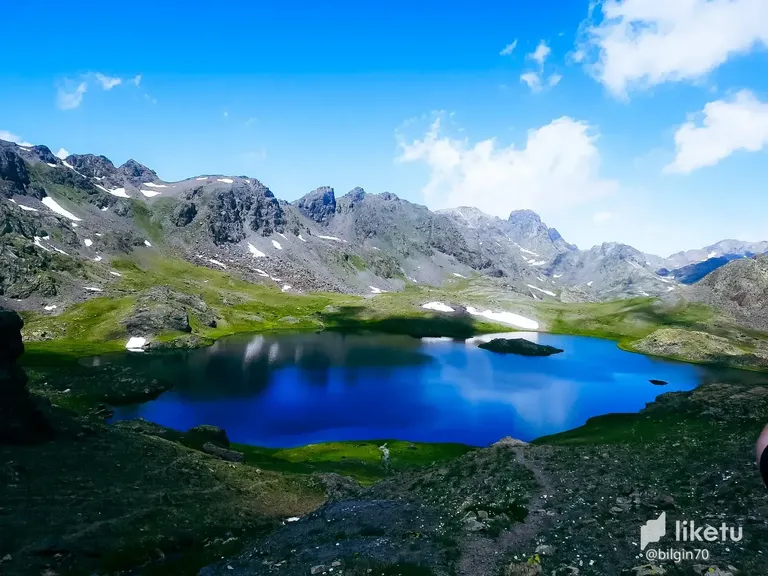 EN
This region is known as the seven lakes and the hidden paradise. However, there were more than seven lakes and ponds in the region. Maybe they are even more numerous now. It is questionable whether this wonderful region belongs to Erzurum or Rize. He claims that the reason he is dubious is theirs in both provinces. 😅
TR
Bu bölge yedi göller ve saklı cennet olarak anılıyor. Ancak bölgede yediden daha fazla göl ve gölcükler bulunuyordu. Belki şuan sayıları daha da artmıştır.
Bu harika bölgenin Erzurum'a mı yoksa Rize'ye mi ait olduğu şaibeli. Şaibeli olmasının nedeni her iki ilde kendilerinin olduğunu iddia ediyor. 😅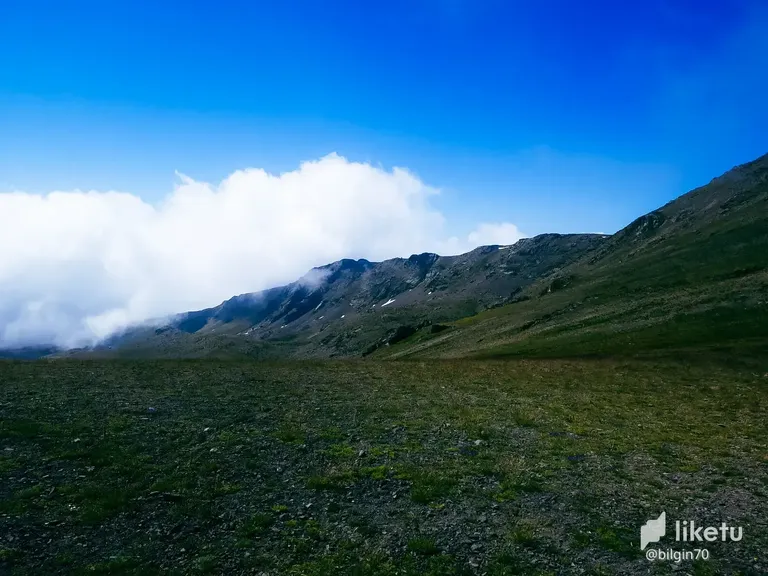 EN
It was quite cold as the altitude was so high. Of course, we took our jackets with us thinking about them. The fact that we spent so much effort made us quite hungry. We consumed the food we brought with us against the view.
TR
Rakım çok yüksek olduğundan hava bayağı soğuktu. Tabi biz bunları düşünerek yanımıza ceketlerimizi almıştık. Bu kadar efor harcamamız bizi haliyle bayağı acıktırdı. Yanımıza getirdiğimiz yiyecekleri manzaraya karşı tükettik.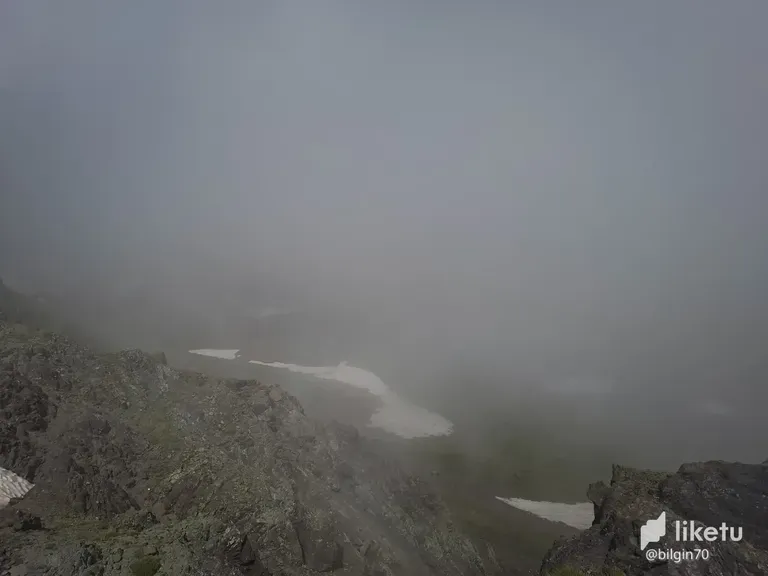 EN
After touring the mountains, we completed our tour. It was very tiring for us, but it was a nice trip experience. If you ever go to the Black Sea, I would definitely recommend you to stop by, but before you set off, consider all the negative conditions :) See you soon 🙂
TR
Dağları dolaştıktan sonra gezimizi tamamladık. Bizim için çok yorucu oldu ancak güzel bir gezi deneyimi oldu. Karadeniz'e yolunuz düşerse muhakkak uğramanızı tavsiye ederim ancak yola çıkmadan önce bütün olumsuz koşulları göz önünde bulundurun :)
Görüşmek üzere 🙂
---
For the best experience view this post on Liketu