I have spent a lot of time over the years writing about the potential risks of internet usage and social media consumption and how it leverages our hardwiring to drive our behavior to churn profits. I talk about it offline as well and am often ridiculed at my position as seeing it as a risk to our future at a fundamental level, as it polarizes and creates fear in minds already primed for manipulation, already scared about their place in the world, their relevance.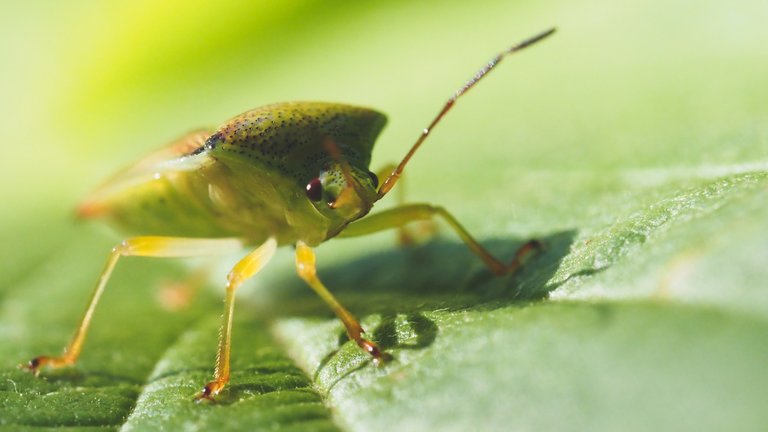 Tonight I watched the Netflix documentary/drama The Social Dilemma after a couple of my friends said the had watched it and had thought of me. As I watched it, I felt I could have written it or perhaps, I felt I already have and it is all contained somewhere on this blockchain, hidden behind obscure titles, referencing AI, data gathering, digital dolls representing us, depression and disconnection, apathy, disinterest and the driving competition for our attention. People see me as alarmist, but I see the look in the eyes of our youth.
I am not going to go into the movie now - but I do think it is worth a watch and even though the drama scenes are not well acted, the interviews with insiders of the industry are worth it.
However, while watching it a thought came to mind about content creation, something that I tend to be able to do relatively well,even though I am a terrible consumer. I actually value my ability to create without having to feed off the current events news, internet searches or whatever show I just watched. It is not that I don't talk about some of the same things, but pretty much all of my content comes directly from my real world interactions, the discussions I have, the situations I notice and how I think about what I have observed.
There is overlap in topic, because while I do not consume much on the internet, everyone else does and people talk about what they have consumed, as it is in the forefront of their mind. This is part of how the digital curation from the platforms affects the real world narrative, relationships and behaviors. We surround ourselves with content we consume and we become what we eat - products of what has been pushed to us through a thousand channels, a million times.
I was wondering though, with people attached to their screens, scrolling their feeds, tapping selfies, hearting tweets and watching the endless YouTube playlists - how much of our real life discussion is sourced from real life itself? When I sit down at a coffee table at work, the discussion (if not work related) seems to be largely sourced from online life, not from direct personal experience - nearly everything is second hand. When I am at home it is a little different as it is my wife catching up on the day or talking about our life with renovations - but we don't watch much and when we are at home together, we are not on our phones.
I wonder what the ratio would be on average for the real:digital conversation source metric. I wonder if this would change based on age and how much would it change. I have friends or friends with kids in various age groups younger than myself and the discussions seem to be almost entirely internet referenced, with very little personal thought put into the topics at all. It is quite easy to observe how much people take from the internet when they all start using the same terms simultaneously or when someone uses a new term, others already know what it means. Trend vocabulary spreads very fast on the internet, as do all of the "social movement" hashtags - it is obvious how much people consume.
A lot of controlling people is about controlling the narrative and the public discourse and through the way we consume digitally, this is relatively easy to achieve. We feel that we are talking about in actual fact, we are parroting back what we have consumed and what we have consumed has been carefully curated for us by an algorithm designed to maximize profit, which also tends to come through the maximization of drama by polarization of social and cultural groups along the myriad lines to select from.
This means that discussing what has been consumed on the internet is essentially repeating what one has been conditioned to repeat by AI and algorithm design - which is a pretty strange concept. What I believe is that the more this happens, the more "self-referential" our conversation becomes with the "self" not being ourself, but rather the internet itself. While interesting to consider, the ramifications are quite incredible - and scary.
While we feel that it is us who are having the conversation, our conversations become increasingly parallel to the advertising model, where we are discussing the very topics and items that the platforms are getting paid to put inside our psyche and make us want. This means that a feedback loop is set up that keeps driving more of the same into a narrowing run which will not only increase sales, but also increase the extremism of ideas, which will result in increasing social instability - which will lead to more movements, more civil unrest and disruption and of course, more precise and influential ways to leverage our attention and drive our behavior.
We all think we are pretty savvy when it comes to using the internet, we all think we have adapted, we are aware, we are able to catch the scam and filter fact from fiction - I predict that we are much worse at it than we have been led to believe. People don't seem to recognize that the confidence they have in the knowledge they hold can be engineered too.
The program wants us to repeat what it chooses for us to speak and our creative thought is the bug in the code. Lucky for the program, it is weeding creativity out of us through every click we make.
I plan to stay a bug.
Taraz
[ Gen1: Hive ]
---
A few more related articles of mine from the past (from a quick search) - Unvetted.
https://hive.blog/informationwar/@tarazkp/shooting-the-mouth-engineered-violence
https://hive.blog/thoughts/@tarazkp/how-long-s-that-rope
https://hive.blog/philosophy/@tarazkp/left-to-our-own-devices
https://hive.blog/philosophy/@tarazkp/the-intentional-miseducation-of-society
https://hive.blog/society/@tarazkp/how-to-get-completely-c-nned
https://hive.blog/society/@tarazkp/emotional-control-the-sky-is-falling
https://hive.blog/philosophy/@tarazkp/the-dilution-solution
https://hive.blog/philosophy/@tarazkp/a-lack-of-sensitivity-the-emotionally-stunted-oppressor
https://hive.blog/science/@tarazkp/ai-drifting-away-from-life
https://hive.blog/future/@tarazkp/automatic-smiles
https://hive.blog/technology/@tarazkp/ai-vs-ai-robot-wars
https://hive.blog/philosophy/@tarazkp/broken-eye-contact-and-future-depression
https://hive.blog/conspiracy/@tarazkp/leaked-report-facebook-cia-blockchain-us
https://hive.blog/informationwar/@tarazkp/the-war-of-the-attention-economy