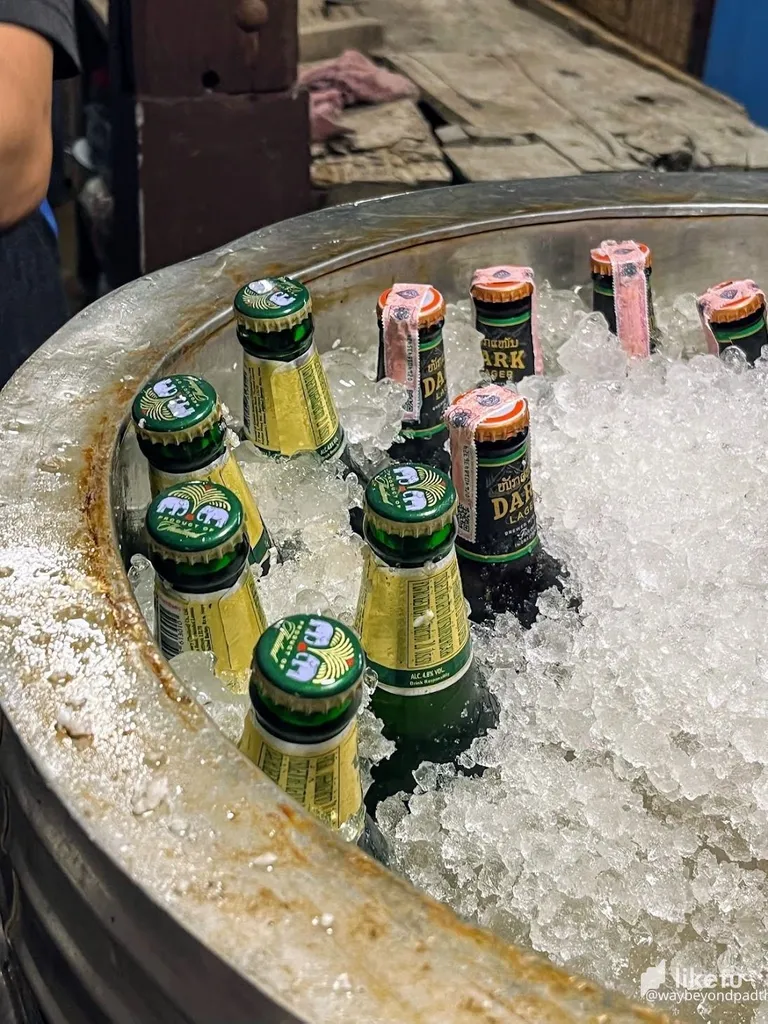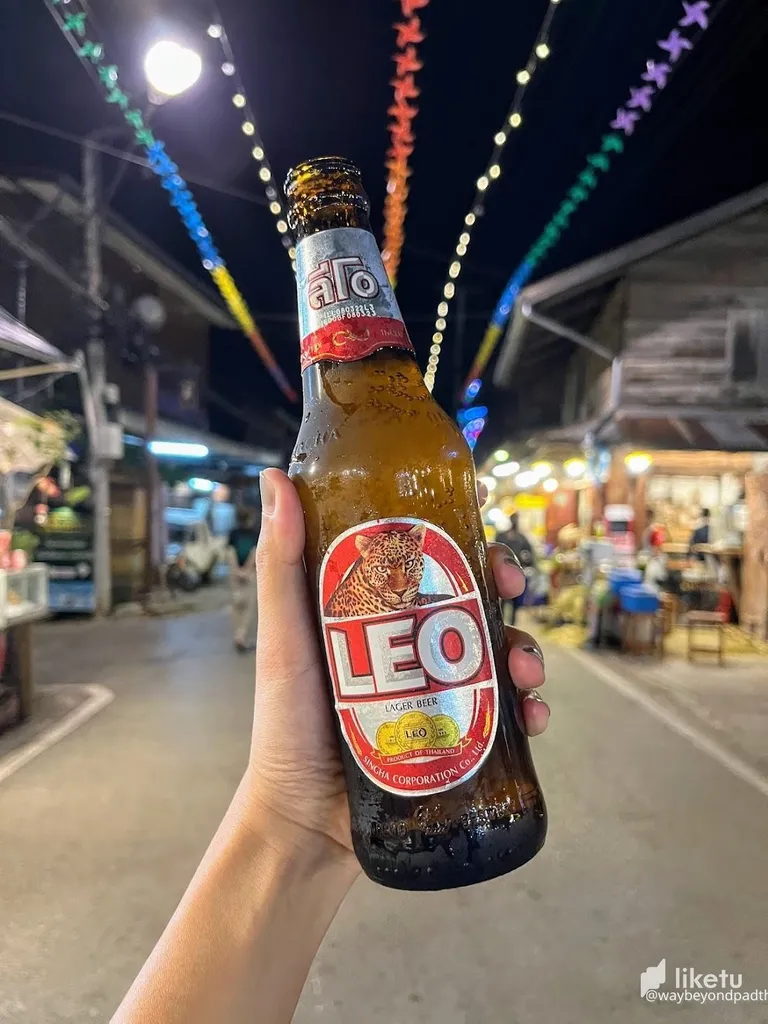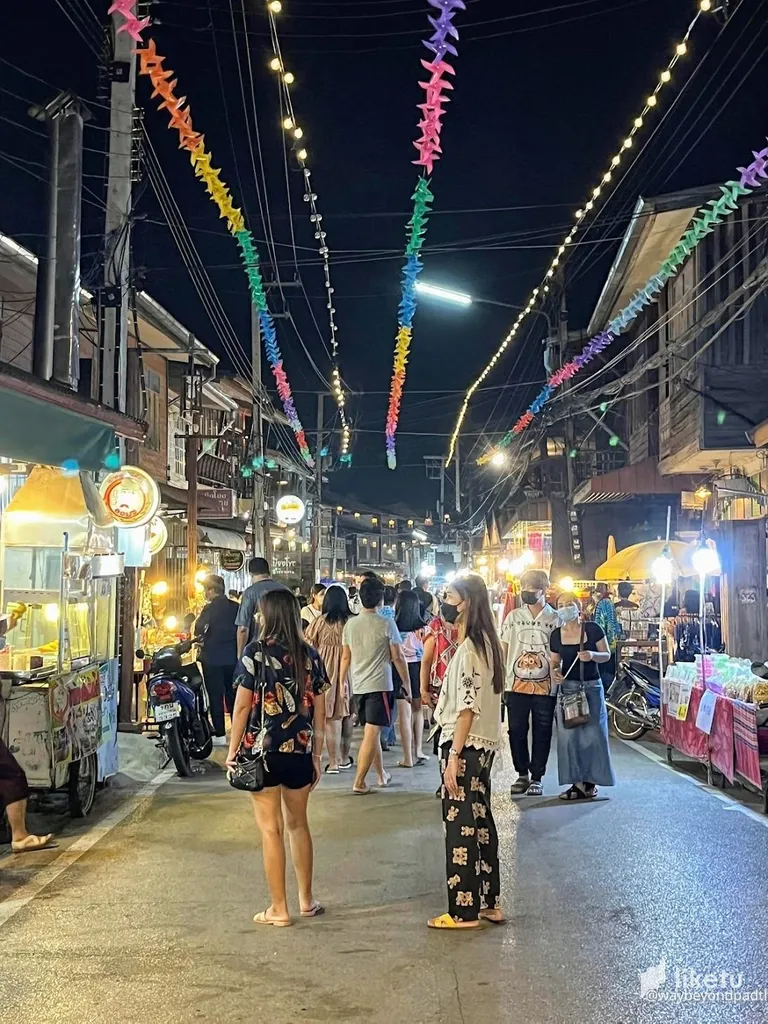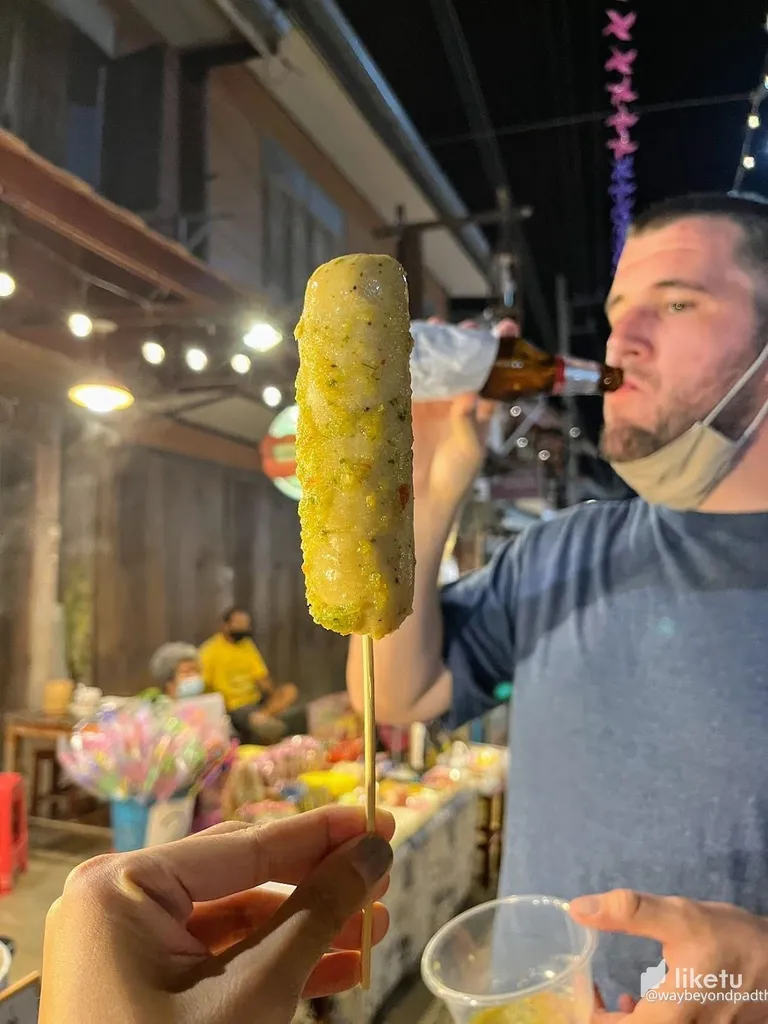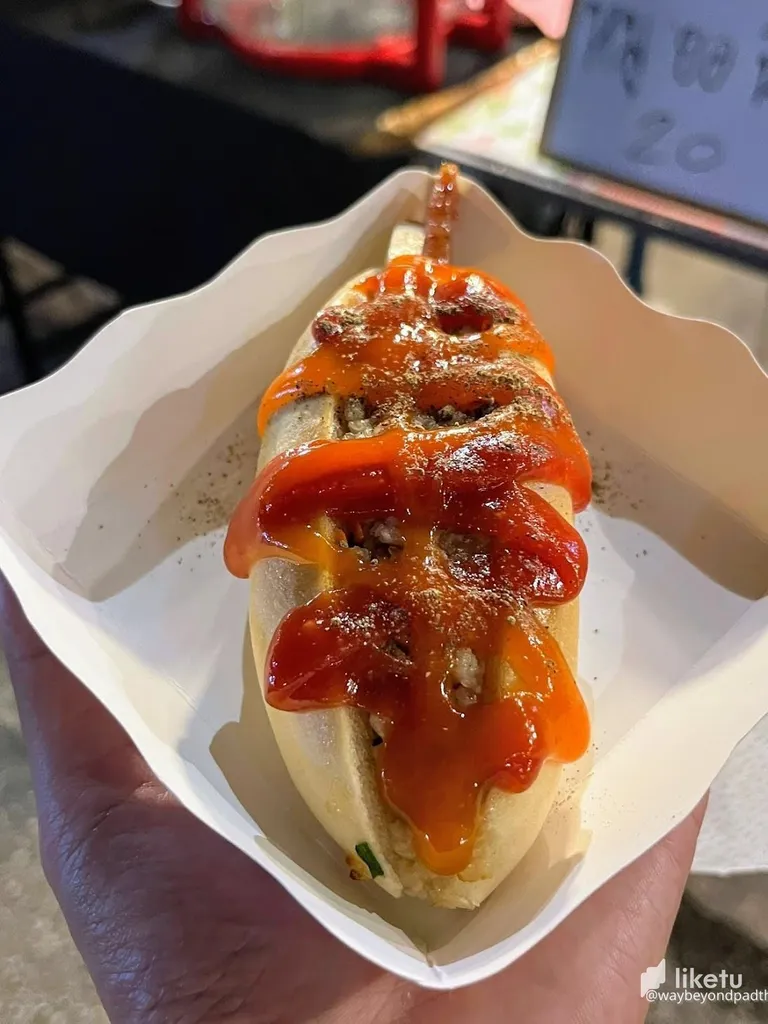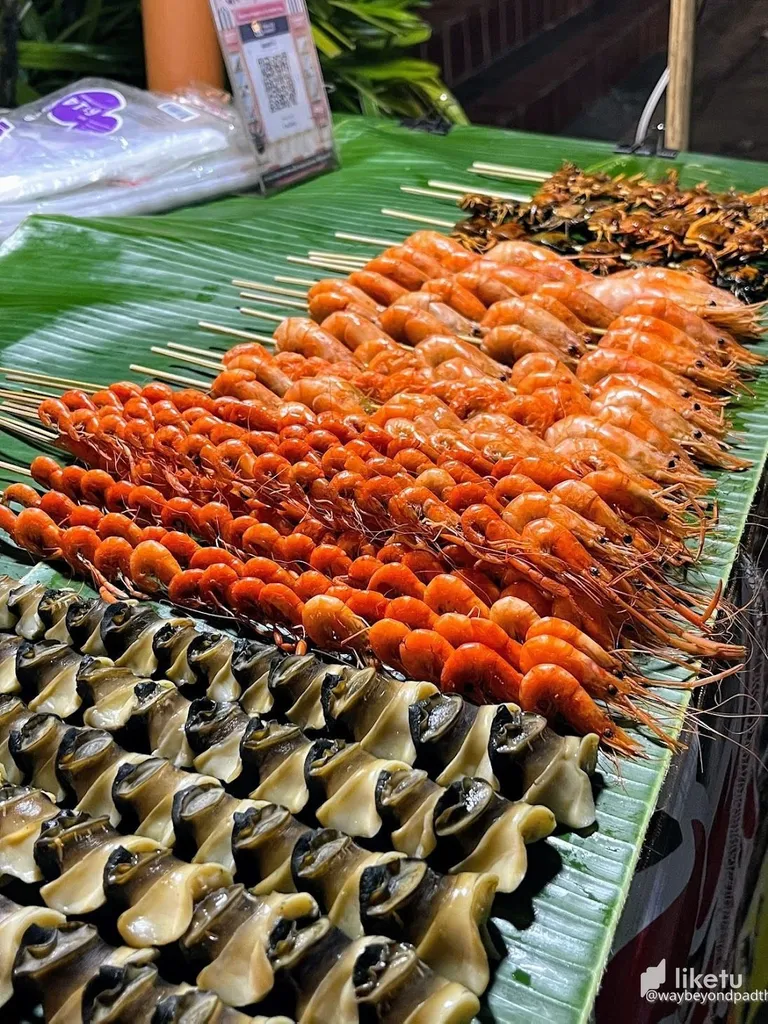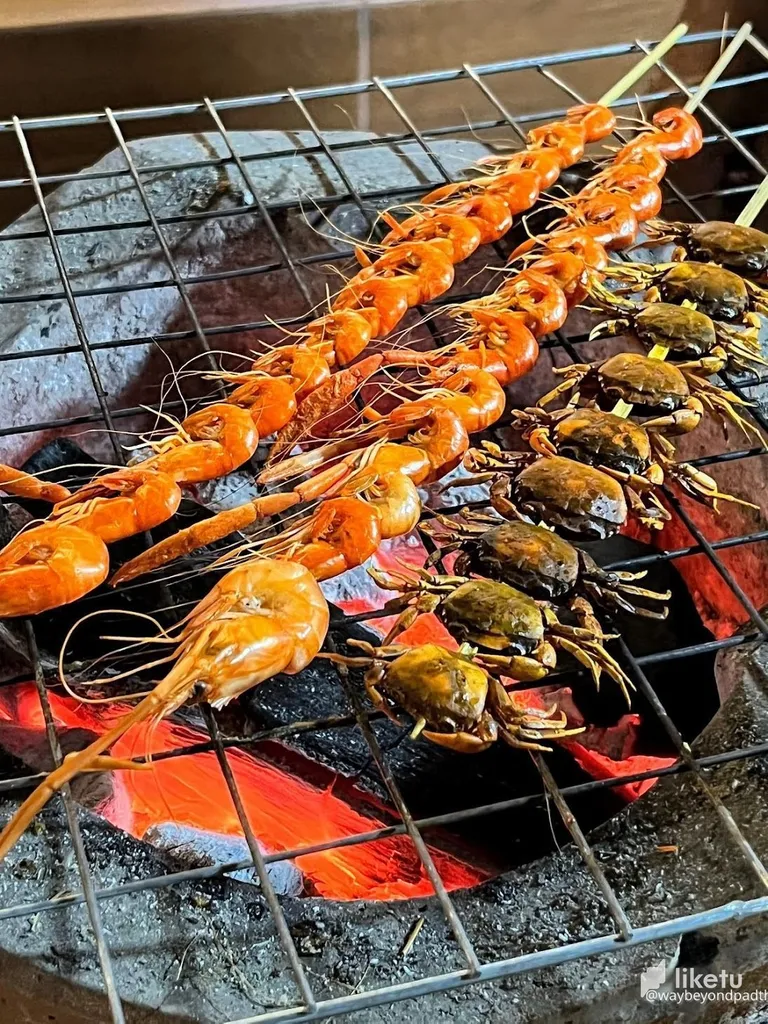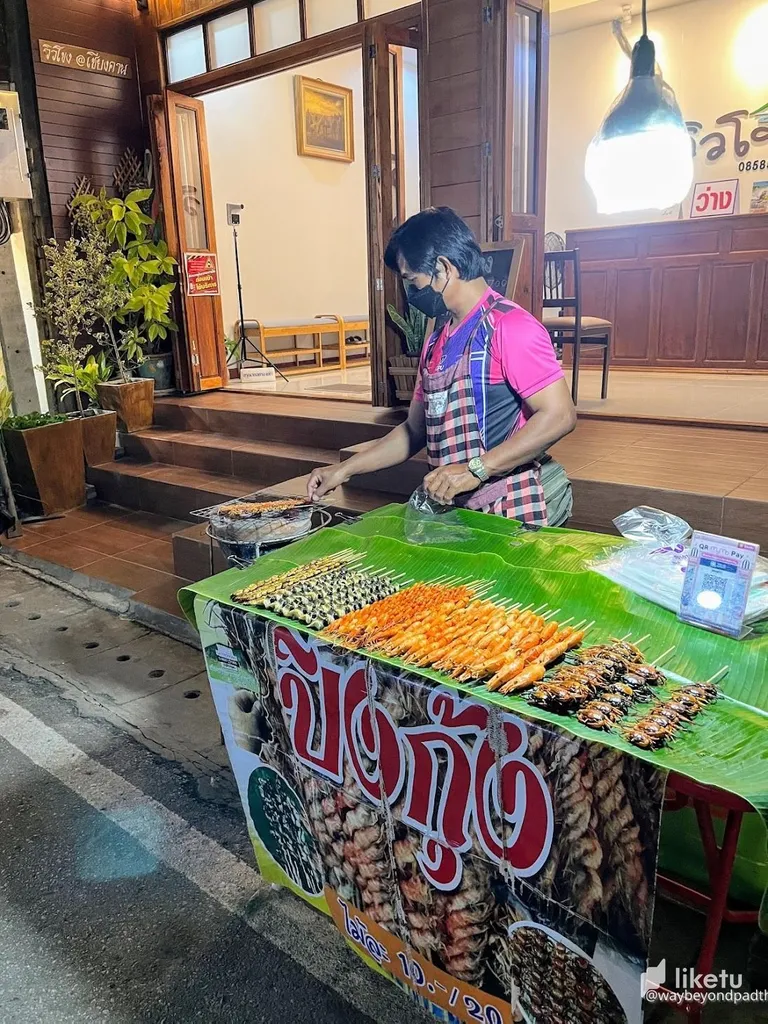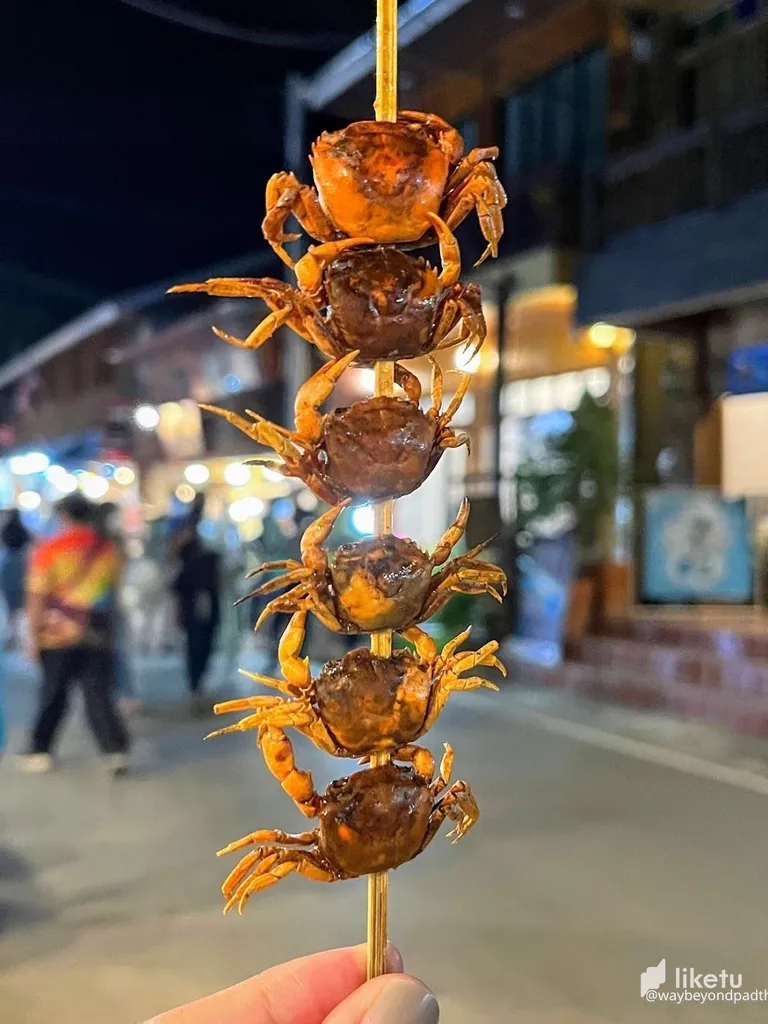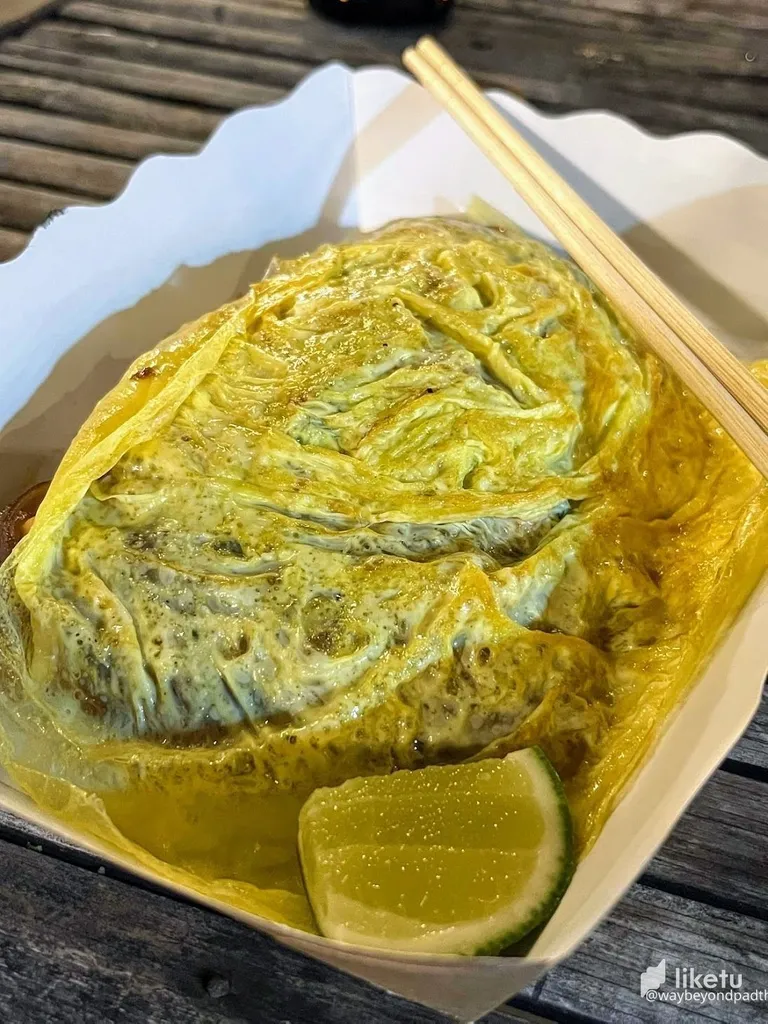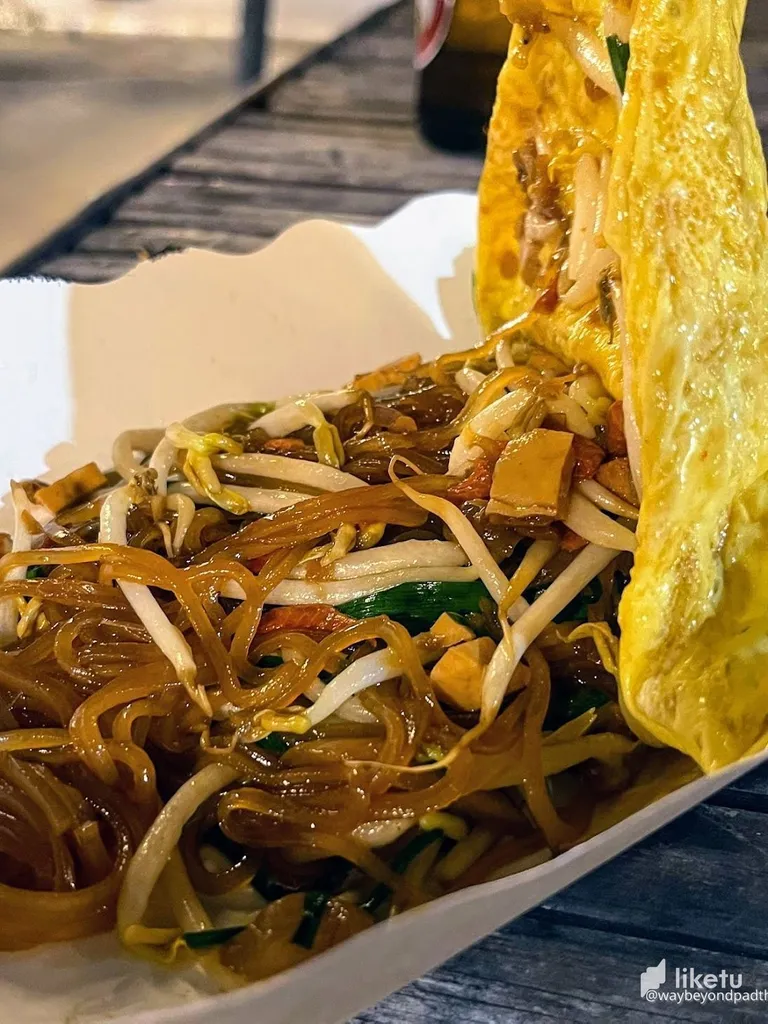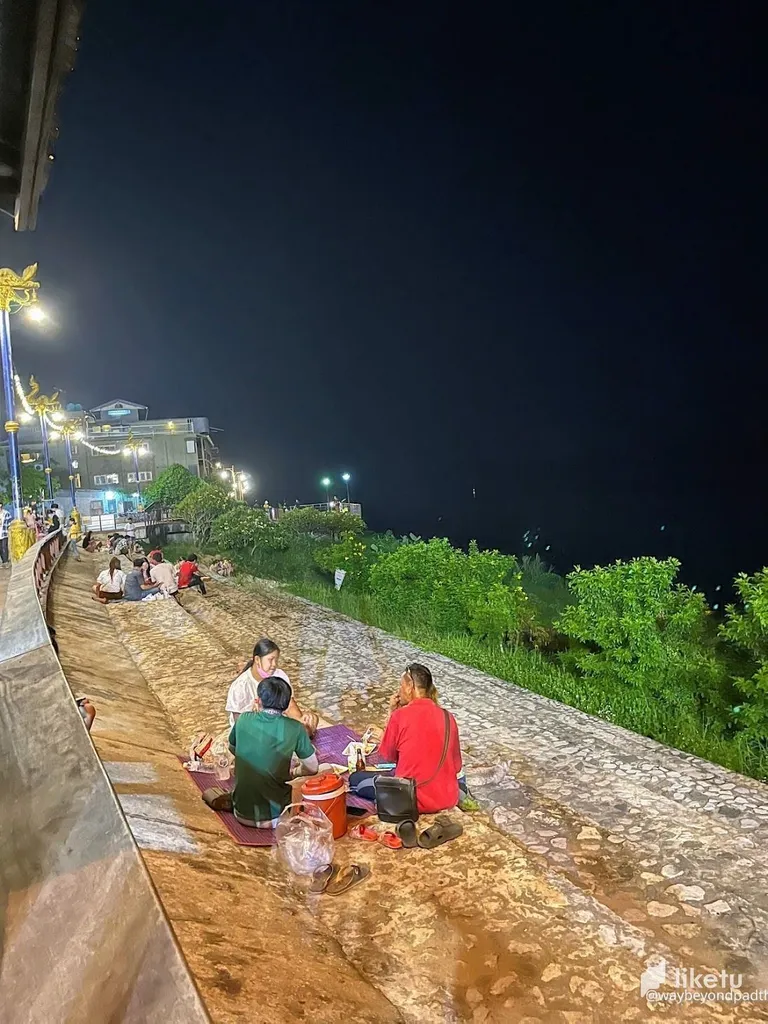 Food carts, clothes stalls & small bars along a busy waterfront walkway with Mekong River views
We love night market! Yes, by we I mean, you and me and all of us! Who doesn't? In fact, I love all kinds of food market (pre-made food especially #lol) so today we're going to another one of these night market / food market up in Northeastern Thailand. The special thing about this one and why it's so popular and famous is that, it's just a few feet away from this big river and after we shop for some good food, we can even take it to eat and enjoy the river vibes!
Chiang Khan Walking Street
Chiang Khan is a really lovely town by the river and one of a few things people come here for is this Chiang Khan Walking Street.
Full of good street food, Thai food, Laos food (because it's just across the river from Lao!), Vietnamese food (because quite a good amount of Vietnamese immigrants live here). We tried a few things...
River food
We're just right by the river so one thing you really need to hit before you leave town is some river food! Small little crabs, shrimps, clams on skewers are quite unique and they're sold quite a lot so we gave it a try. It's quite salty for my liking but I found it interesting how crispy it is and you can eat the whole things.
Icy cold beer
By that, I really mean it. It's icy! They use the same method how we used to make a popsicle back in the day. The drinks (in this case, beers) in a bucket full of ice that's mixed with salt. Stir them around and take the beer out before it actually become hard and solid ice. It's just nice especially in the Thailand heat.
PadThai
There's this one Pad Thai stall with seats at one corner. Quite chill as it's outdoor and it's a perfect spot to just sit, eat and enjoy watching people walking by and most importantly, enjoy the walking street vibes! They make good Pad Thai as well. In fact, a perfect Pad Thai and we loved it!
Vietnamese and Laos food
We're here at the Laos border, might as well try some of the neighbor food types. As well as the Vietnamese food that's sold here and there. We tried Vietnamese sausage and sandwich. Not my favorite honestly but it's always nice to try new kinds of food.
Not only food but there are also a lot of clothing and other goods. What I enjoyed most myself was all these handmade clothing using natural material like local cotton. I bought a good amount!
If you're not a night person, in the morning/day there's also some food and clothes sell on the same street just not as much as they do in the evening but it's also quite enjoyable to walk around or ride a bike through the street and find some great food along the street. Fun time!
VMW5+PMM ชายโขง, Chiang Khan, Chiang Khan District, Loei 42110
---
For the best experience view this post on Liketu