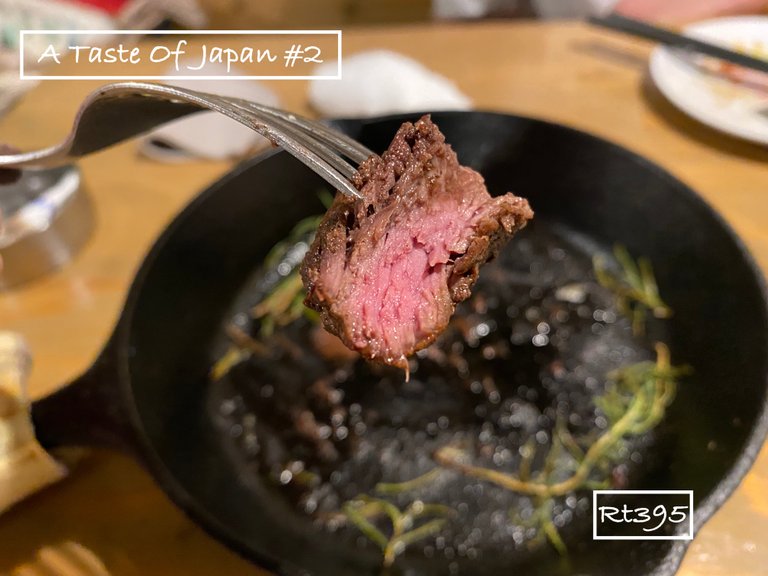 One of the wonderful things about Japan is you never know where you will end up for dinner. While in Niigata my wife and I had a plan change and were free for dinner on a Saturday night. So we stepped out of our hotel and began looking for something that looked appealing amongst all the restaurants.
My wife saw the Sierra Nevada beer sign in the window of this place so we decided to give it a try. Good beer means good food right?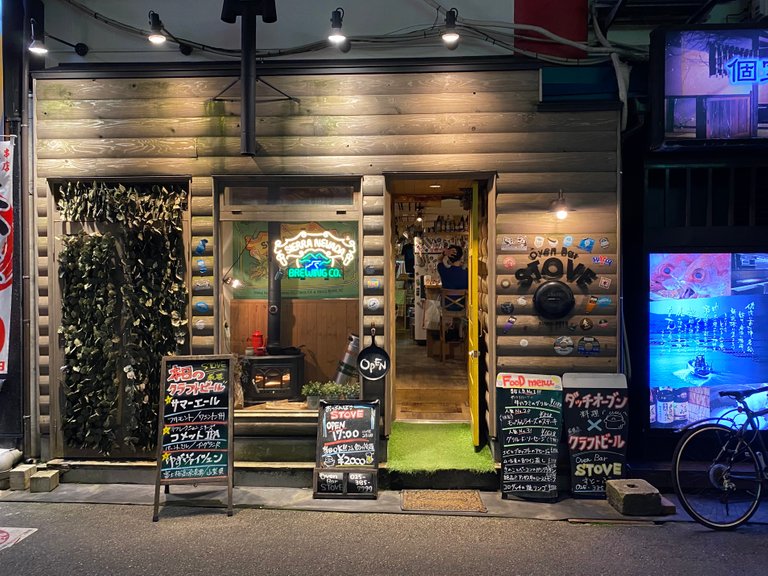 The restaurant, called Oven Bar Stove, was a casual bar/izakaya eatery. You could come in for a full meal or just a craft beer at the counter.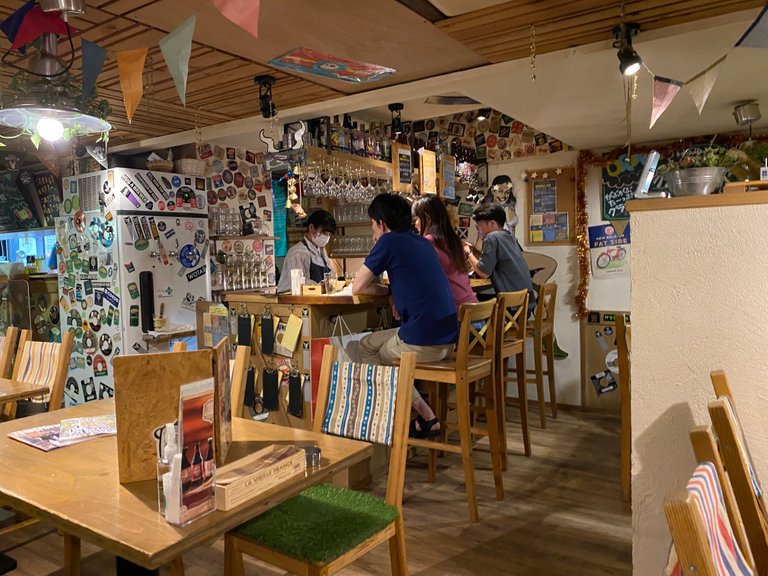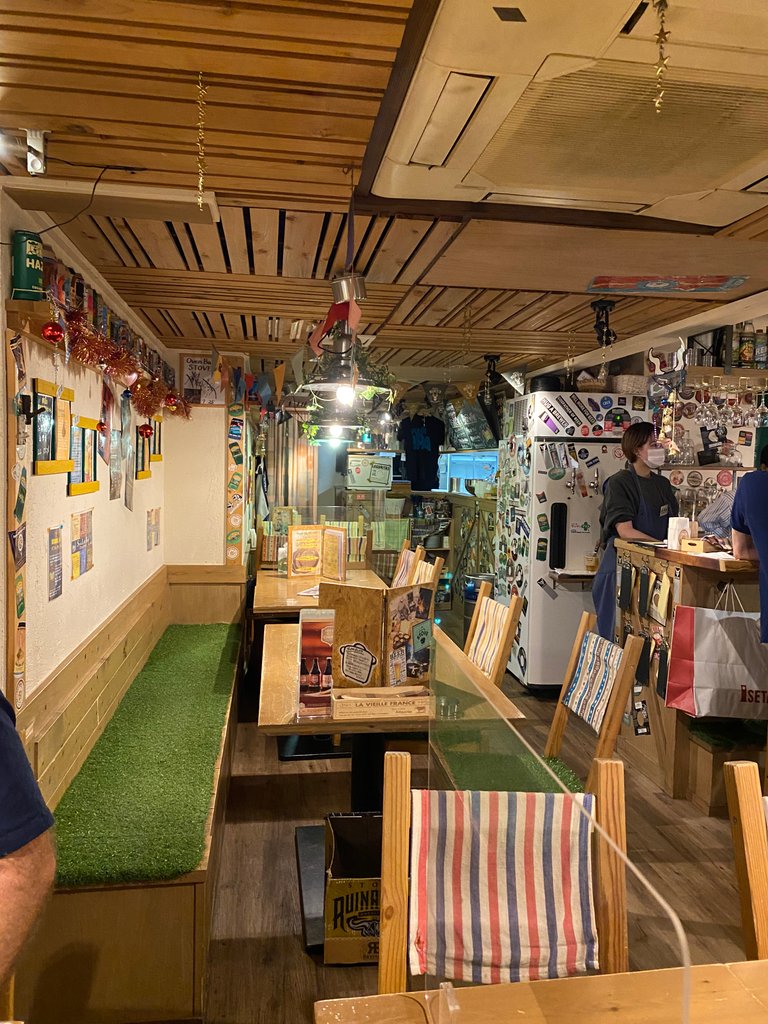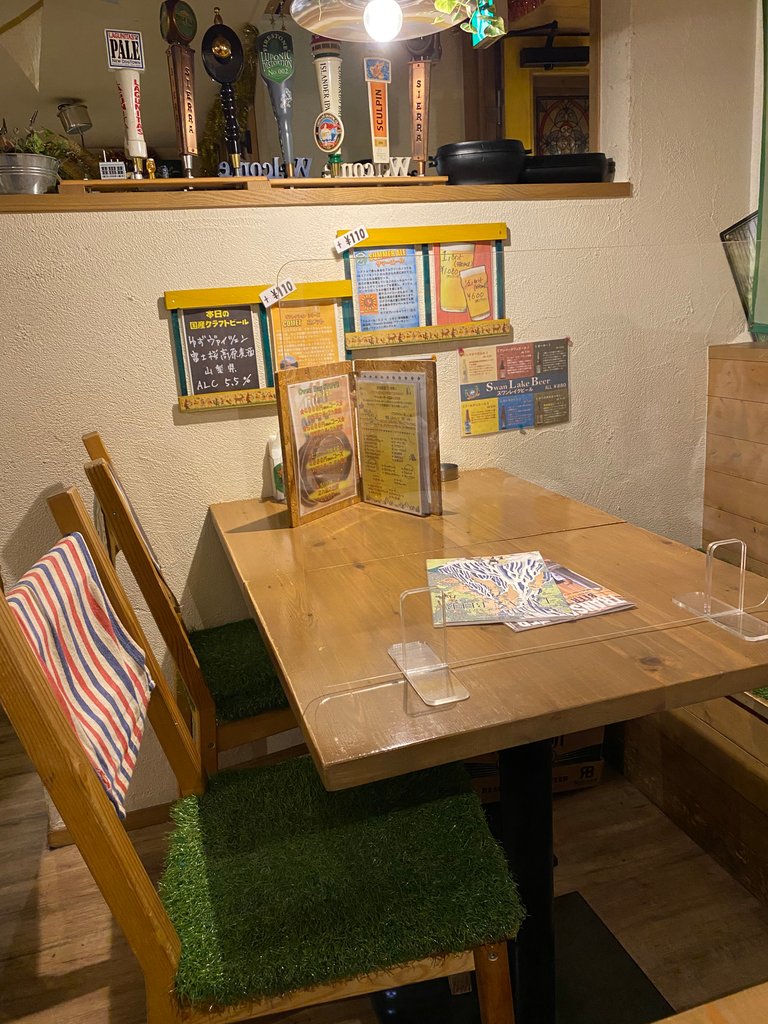 I really liked the interior. I'm not sure how to classify it, maybe sporty? The seating wasn't the most comfortable, but the atmosphere & coming food & drink made up for it.
We had chosen this place because they had craft beer so that's what we started out with. My wife and I saw an interesting beer on the wall. It was a Japanese craft beer flavored by "yuzu", asian citrus from the mandarin family. The beer was yuzu weizen made by Fujizakura, https://www.fujizakura-beer.jp/en/beers/, so we both ordered a pint.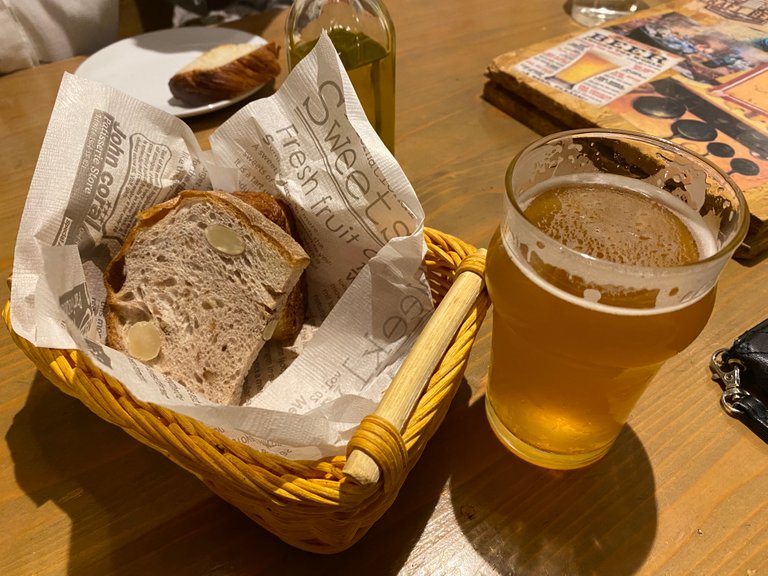 The beer came with slices of a macadamia nut infused bread and we gave everything a taste. I'll start with the yuzu beer. Not only did the beer have a pleasant aroma, but the flavor was incredible. I like the occasional Belgium white with a slice of orange, and this was similar to that flavor, but different. Yuzu really has a unique flavor and this beer masterfully incorporated it without it being overwhelming.
Then came the bread. I don't know exactly the type of bread it was, but it was delicious too! Fresh, full of flavor and the macadamia nuts put it over the top on the delicious meter. We were too busy enjoying it to take any more pictures.
Next up was our ceasar salad & bacon with cabbage.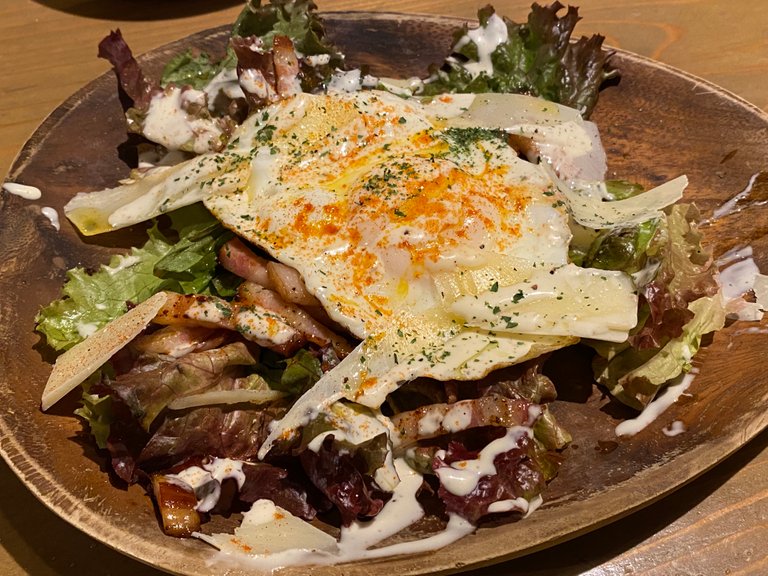 The salad was great. Red leaf lettuce, bacon, cheese and an over easy egg topped with dressing. An excellent appetizer before the main dish.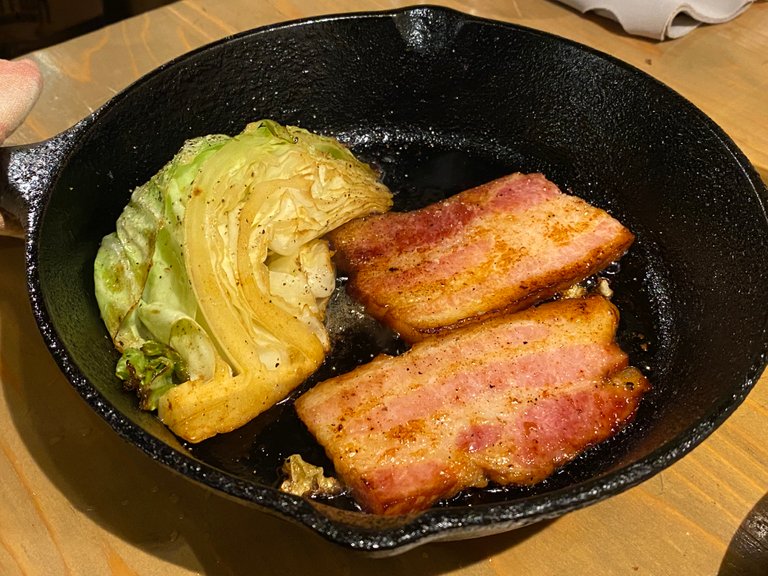 Next up was the bacon & cabbage. This dish was just average. Sometimes less is better, but in this case less was just less. Perhaps we needed to pair it with a different type of beer. I can understand that it's a simple dish to pair with beer, but it was just normal. It could have been because all of the food up until then was really good.
Then came our main dish, a harami steak garnished with rosemary.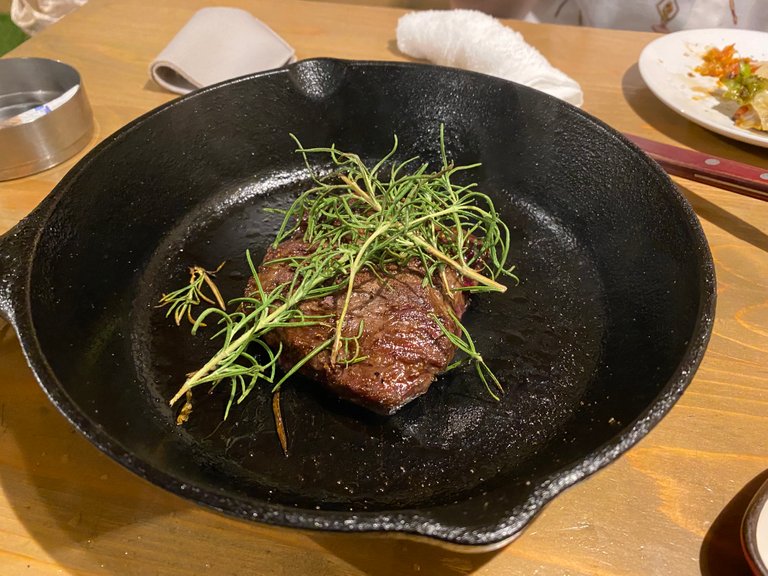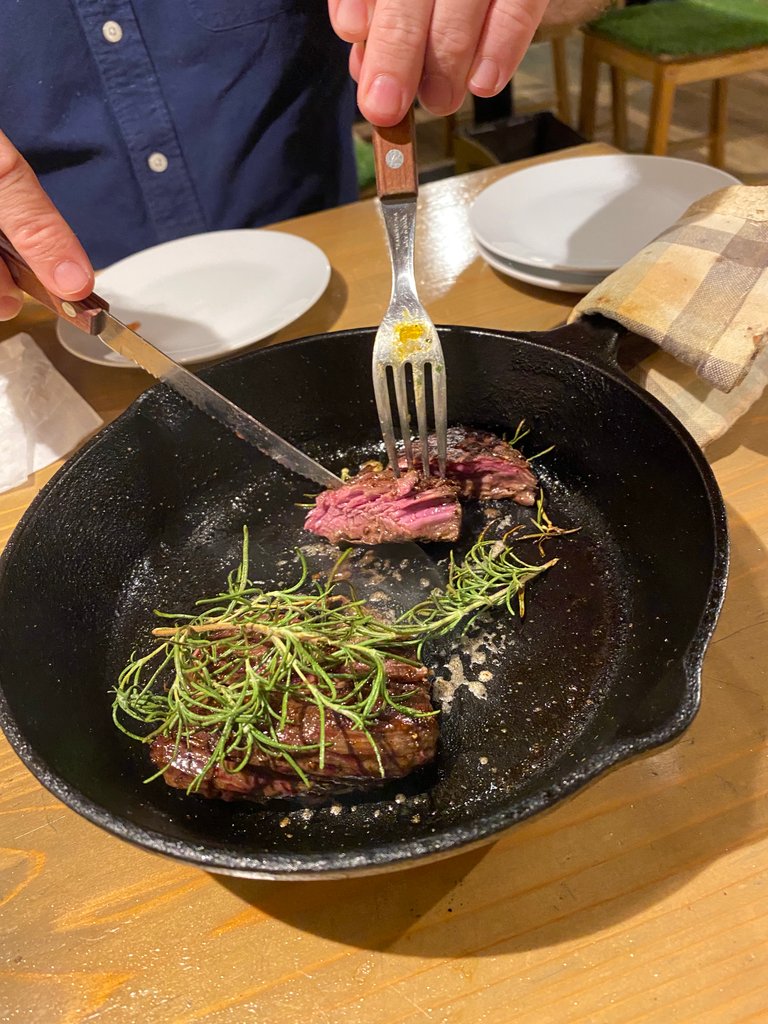 Served in a hot, cast iron pan, the flavor was fantastic. I wasn't aware of this, but this cut of steak comes from around the diaphragm and is considered one of the more flavorful cuts of beef. It absolutely was with just about the right amount of chewiness.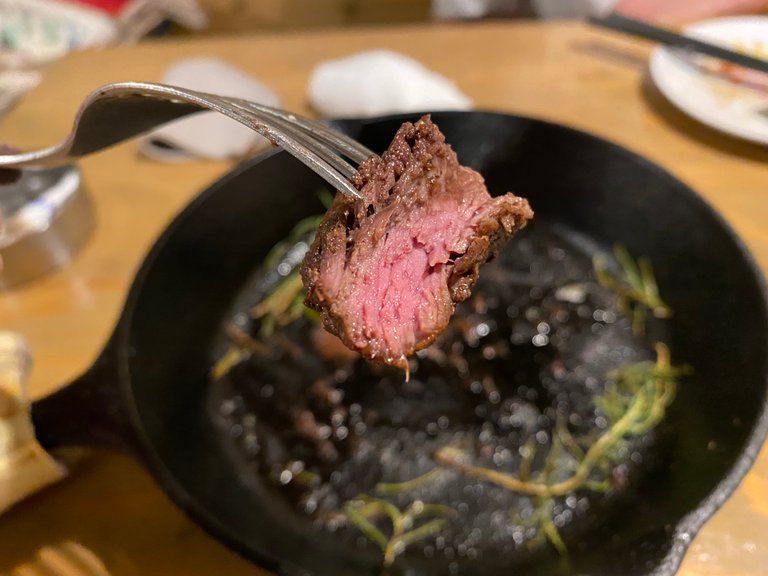 There was a slight amount of seasoning which could have been a typical soy sauce, mirin & sake marinade, but it was minimal as the meat didn't need it.
We liked it so much we ordered a second one with two more rounds of yuzu beer!
Of course no meal is complete without a dessert. A cooked apple ala mode sounded like the right way to end the night.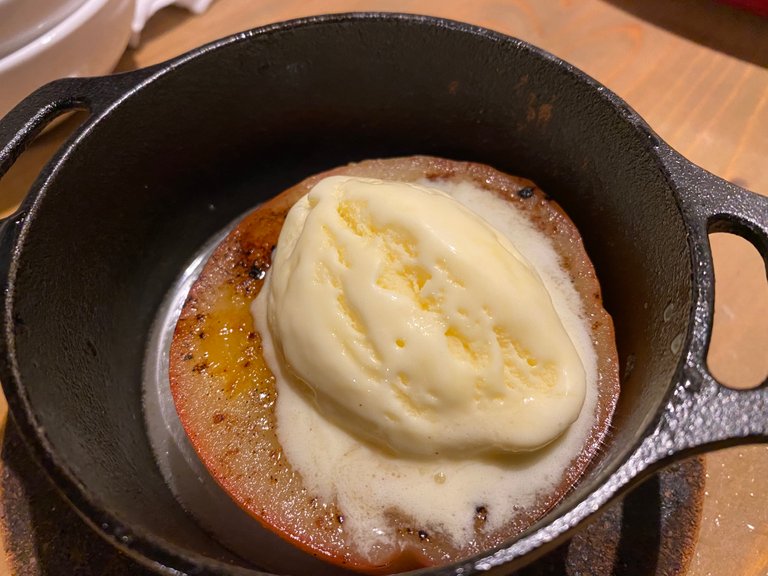 The half apple was baked in a cast iron pan, lightly glazed with cinnamon and topped with vanilla ice cream. We quickly cleaved off some ice cream for my daughter as she didn't want any apple.
We left the rest of the ice cream to melt and then dug in.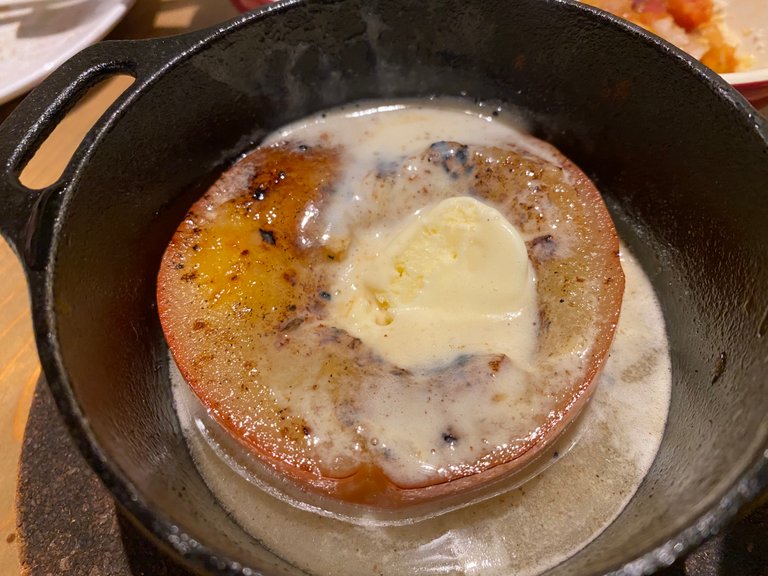 It was delicious. This was a simple dish done right. Apple flavor, with a bit of cinnamon & vanilla flavor. An excellent way to end the night.
Based on our meal & drinks I'd give Oven Bar Stove 4 stars. The food was awesome, the beer was awesome, the price was fair and the service was good. The Steak was $12each and the beers were $11each for a pint. It's conveniently located in the Benten night life district of Niigata a 2 minute walk from Niigata station.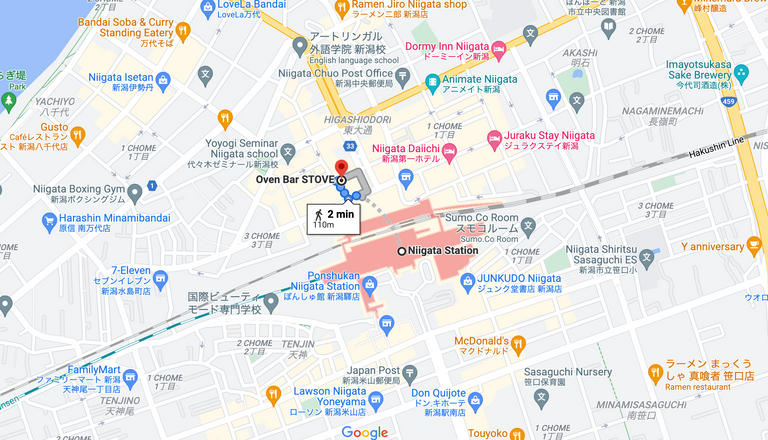 If you are in Niigata and like craft beer & beef I'd recommend Oven Bar Stove. I definitely will be going back there when I am in town again.
For more information their website is here: https://r681001.gorp.jp