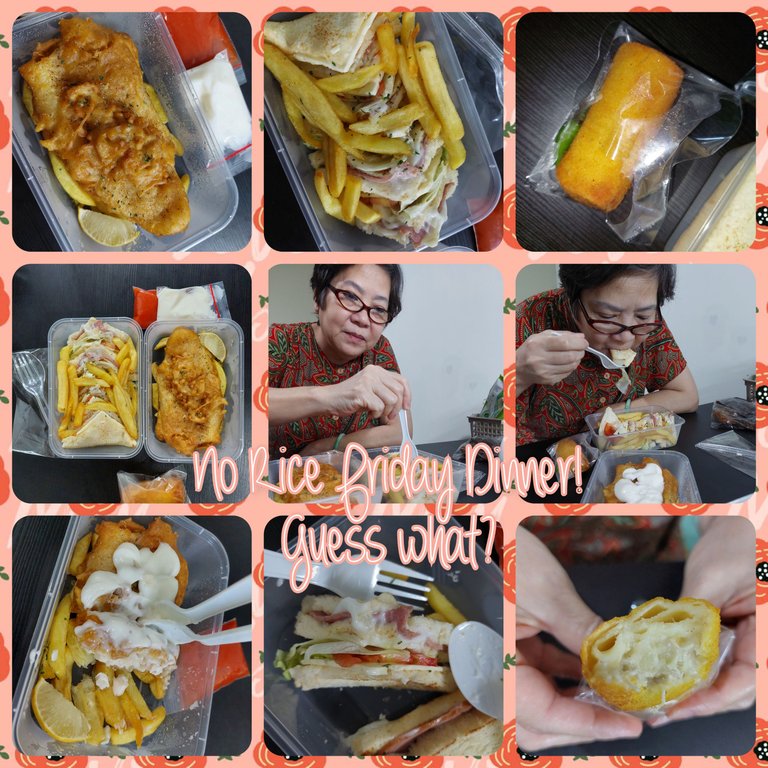 Hello, friends especially foodies!
On friday for our dinner, we didn't want to have rice and also i missed fish n chips so, mom and i decided to order something we never had from a cafe that we never tried, by online of course, cause we still cannot dine in outside recently. Our food came around 20-30 minutes after i ordered it.
The Food and the Look
Here how our dinner looked like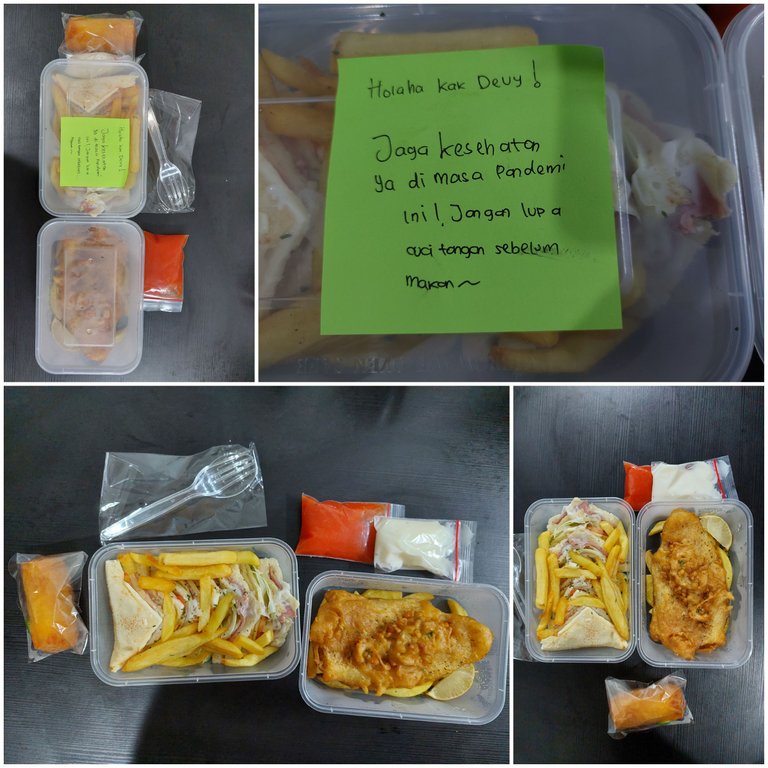 It consisted of a beef club sandwich, fish & chips plus a chicken rougut. Aren't they look yummy? And look the restaurant put a message on our food, the message is written on Indonesian, the translation is 'holaha Sister Devy. Take care of your health during pandemic! Don't forget to wash hands before eating.' It is a trending here like a japanese restaurant gave me before, but the message was different, both were written by hands and had positive message on it.
The Taste and Flavour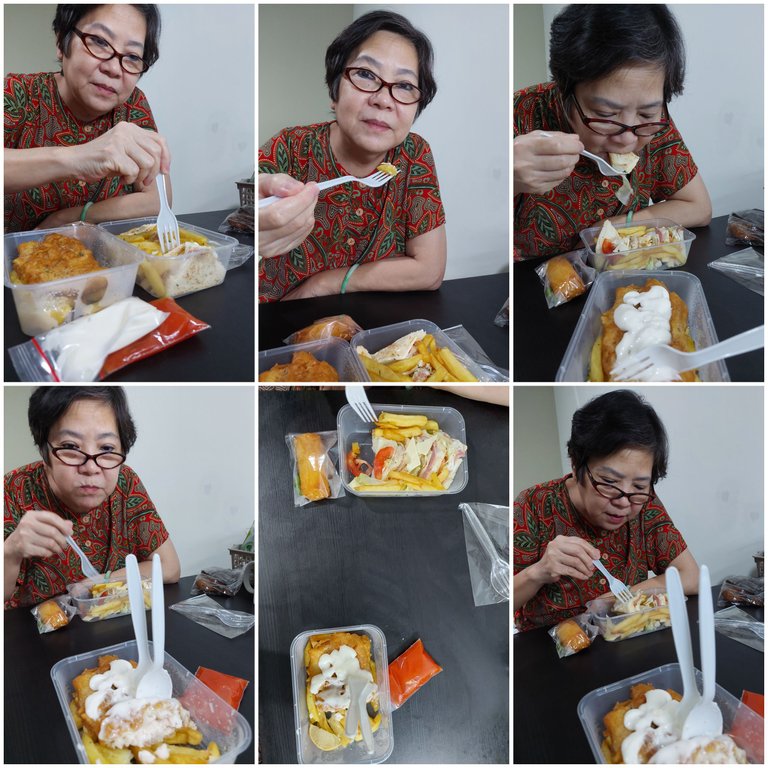 BEEF CLUB SANDWICH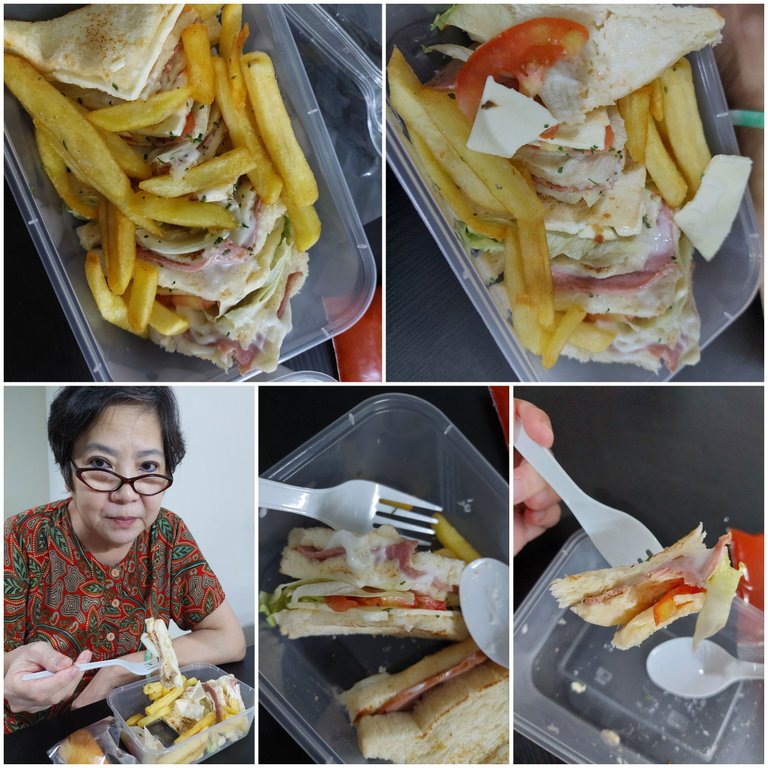 The sandwich had beef, sliced cheese, letucce, tomatoes as its' filling and it was served with the mayonaise dressing. It had soft buns, tasty beef, cheese was great too, letucce plus tomato were fresh and the mayonaise had sweet, sour and savory flavour. And perfect thing, it was served with tasty savory french fries which were crunchy but soft. It was so tasty, even i ordered it also this afternoon below...
FISH & CHIPS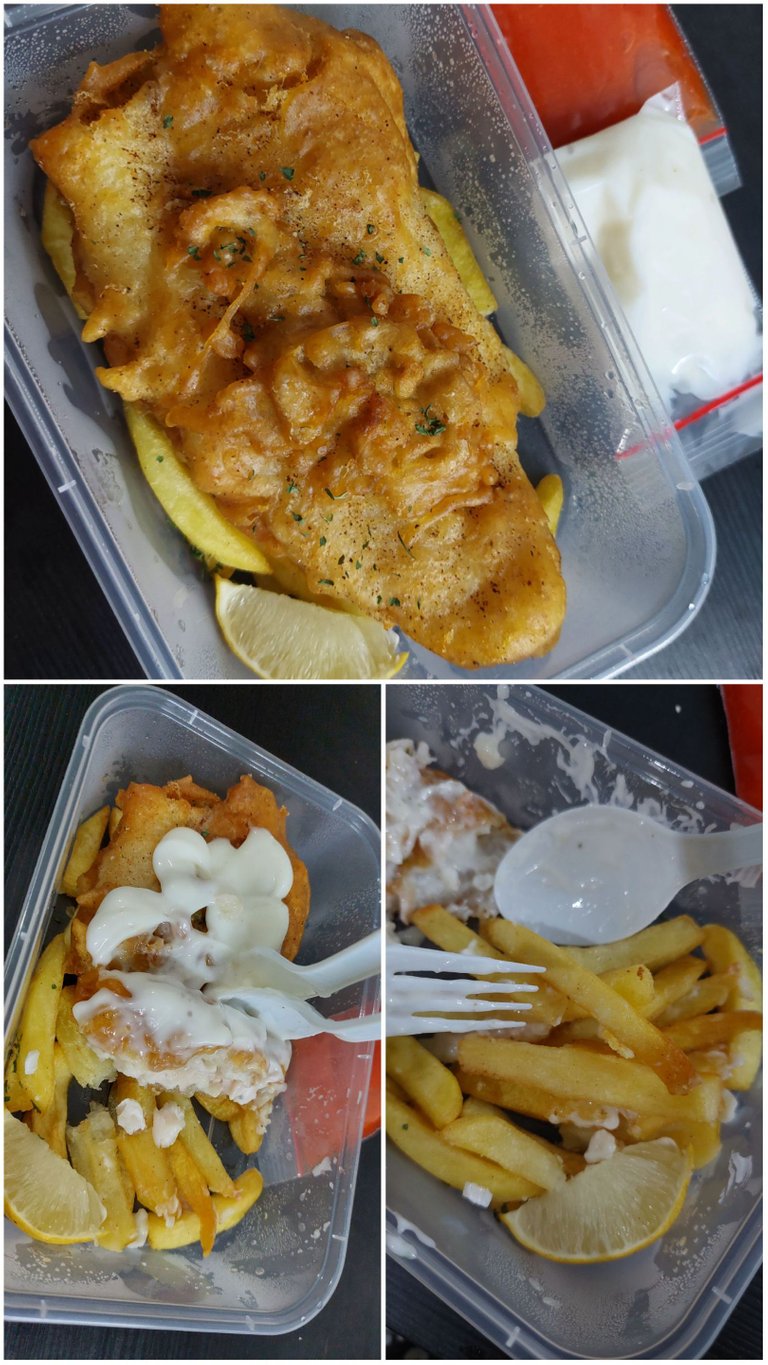 The skin was crispy and inside was dory fish with the soft texture. It had savory flavour served with mayonaise dressing and also french fries. The mayonaise had sweet, sour and savory flavour. The fries also so tasty, crunchy and soft, so delicious. But unfortunately the fish was not whole well cooked so i left some for my cats :).
CHICKEN ROUGUT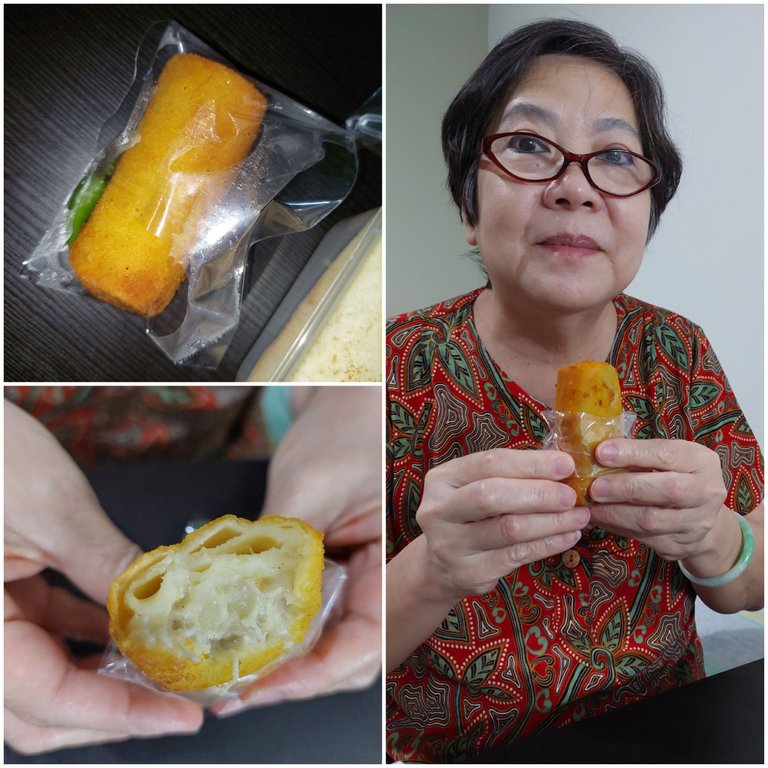 The chicken rougut had chicken creamy filling with vegetables, the skin had a bit crispy texture.
The Price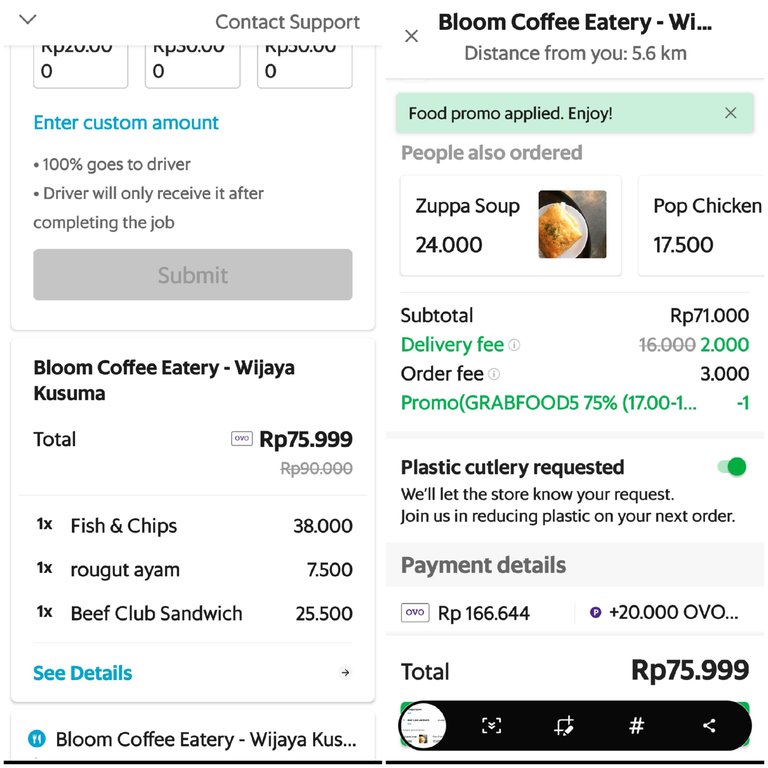 It had 75,999 IDR but luckily i had 20,000 IDR cashback. So it was just 55,999 IDR or around 3.88 USD, affordable, and we loves their sandwich, fries and also mom loved their chicken rougut.
Business information
Bloom coffee eatery -
Swadaya Ruko
39th Swadaya City Square
Wijaya Kusuma, Grogol petamburan, West Jakarta City, Jakarta 11460
Open daily
Mon-Sat 10am-8pm
Sun 11am-6pm
Now only available via online apps for delivery..