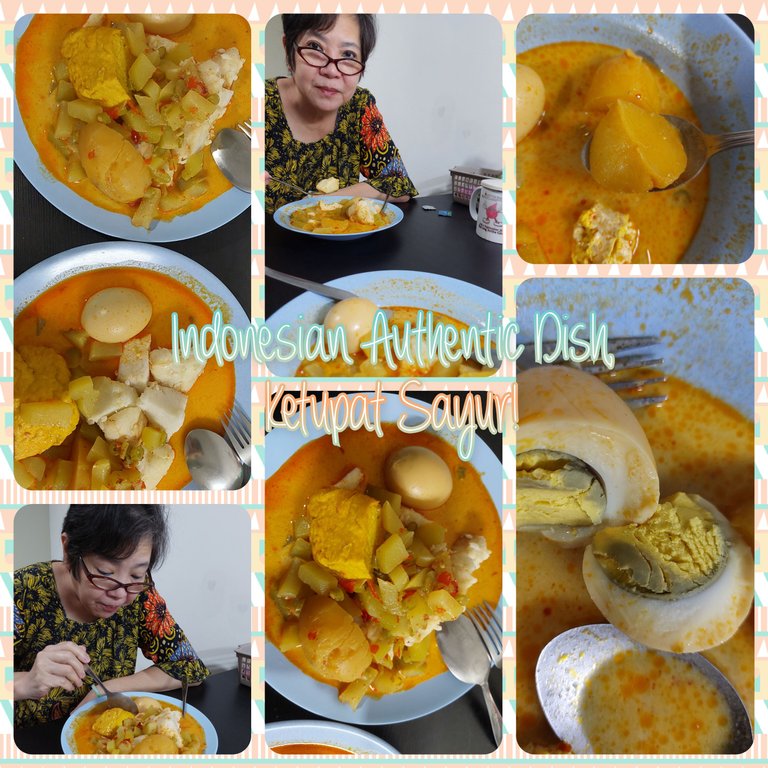 Hello, friends especially foodies!
Today our moslem friends celebrate eid al adha, and this is also a public holiday here plus my last day at home cause tomorrow i would be back to office, from several days off and work from home days. Since tomorrow there would be no work from home for me and other co-workers in my office. And today for our lunch, i ordered ketupat sayur for me and mom from an online application.
Here how it looked like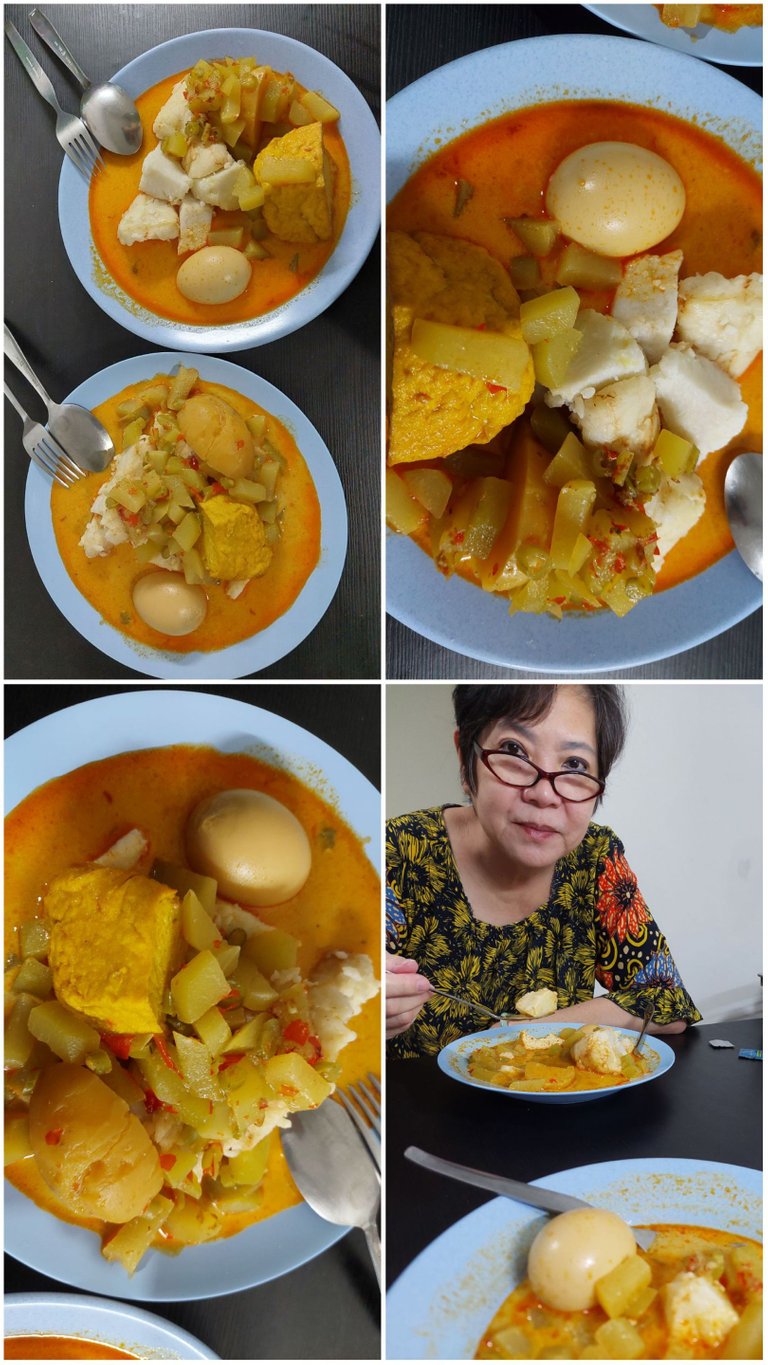 The ketupat sayur komplit (complete vegetables and sliced rice cake in coconut soup) is one of Indonesian authentic dish which usually eaten in eid al fitr day. And from this restaurant the complete one contained egg, tofu and potato besides the vegetables (sliced green beans and chayote) and sliced rice cakes.
And now let me talk about the taste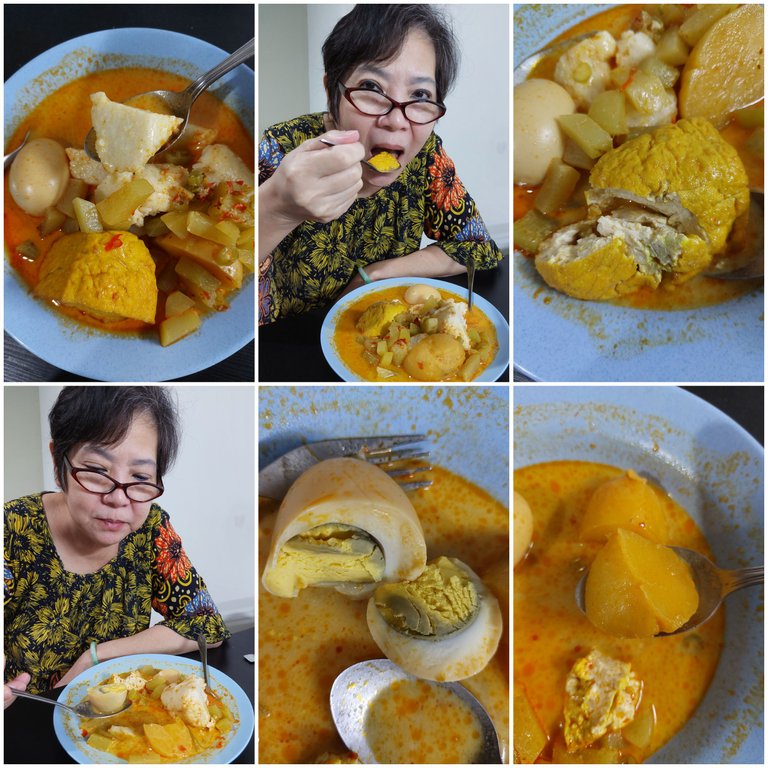 The ketupat sayur here was one of the best. It had a complete flavour of savory, spicy and sweet. The toppings also tasty, the egg has sweet savory flavour, tofu had savory flavour and had perfect texture, plus the potato had sweet savory flavour. Overall this ketupat sayur was one of the best we ever tasted. So i recommend this ketupat sayur komplit, if you want to eat tasty ketupat sayur here.
The price for two portions of ketupat sayur, extra potato and the fried tofu was 50,400 IDR or around 3.47 USD, it was because i still had the voucher of 30 % off food with maximum 30,000 IDR. But unfortunately it was the last one. The fried tofu was also yummy and tasty but sorry i didn't take any pict of it.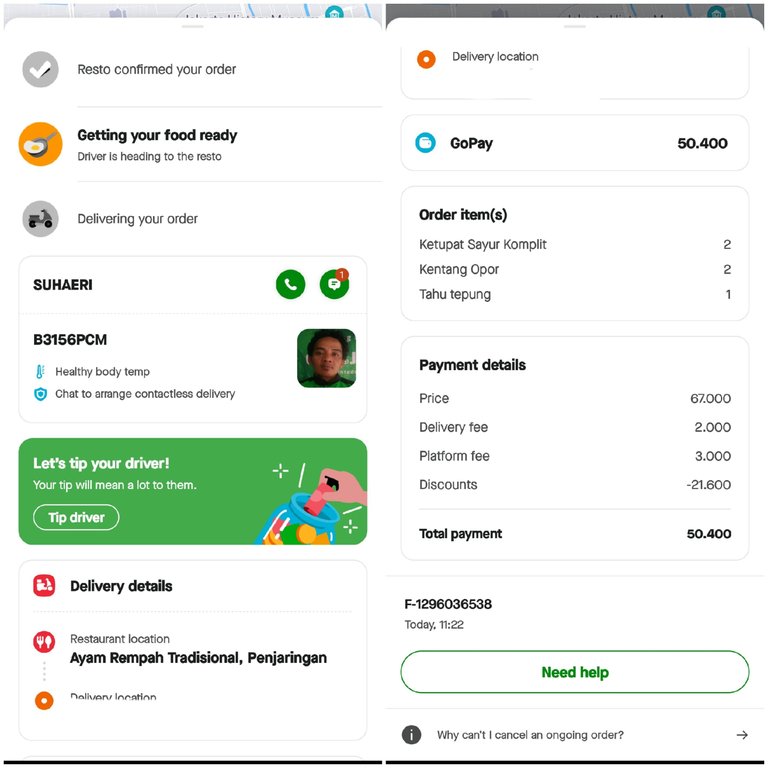 Let's try the ketupat sayur komplit too!
Ayam rempah tradisional Penjaringan
Gang U no 18, jembatan dua sinar budi street
Penjaringan, North Jakarta
Open daily 9am-9pm