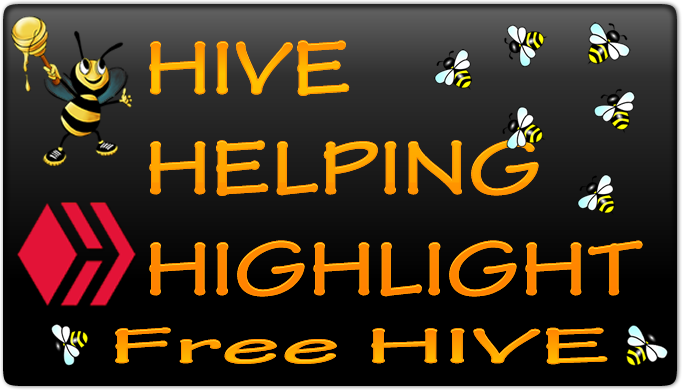 Hive Helping Highlight will Highlight a Hive Post as a way of encouraging people to engage with that post
I encourage all people to put a comment below and include the Hive name of the author of the Highlighted Post.
A name will be randomly selected from all that comment below for a prize of HIVE
(The selected name will receive a percentage of the Author rewards of this post and announced in the next Hive Helping Highlight Post)
I also encourage you all to visit the Highlighted post, let the Author know that you have read their post and make an engaged comment in that post.
This is a great way of engaging with someone new, Learning something new and being inspired by someone outside of your circle.
Being supportive of all members on HIVE is being part of the Swarm

Today's Highlighted Post is by @nonsowrites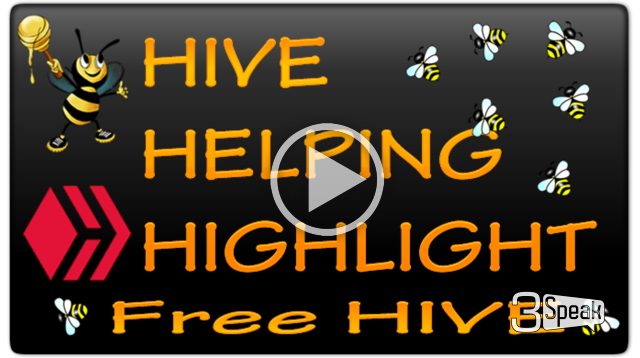 ---

Completed My 100 Days of Coding Today
Today @nonsowrites writes about his journey over the past 100 days in learning a new skill that he believes is his future career direction
I have chosen this post today because I believe that over the past 6 months many people have been in various states of flux in having to look at new avenues to earn a living,. Some changing tact alltogether, such as @nonsowrites, and some just improving on what they already know.
The current worlwide situation has given us all the opportunity to look to further study and development.
We spoke about it 5 months ago when the world was first going into shutdown and we can still have this conversation today. @nonsowrites took the bull by the horn and has now completed 100 days of learning a new skill and now has the knowledge that he can start applying this tool to continued learning and no doubt application in the weeks to come.
People like @nonsowrites become our developers of the future
Thanks for sharing your post with us @nonsowrites

Thank you to all that participated in yesterdays 'Hive Helping Highlight'
A Name has been selected randomly from all those that commented on the Hive Helping Highlight Post using http://namepicker.com to be the recipient of a Hive Prize
The winner is: @maddogmike

The Hive Guide:
Do you want to have a FREE comprehensive Tool to navigate your way around HIVE
Click the Banner below and start your training today


---
▶️ 3Speak