Good afternoon hivers! You are welcome to Day 10 of the 30 days push up challenge and this time, I would be doing another set of 30 push ups.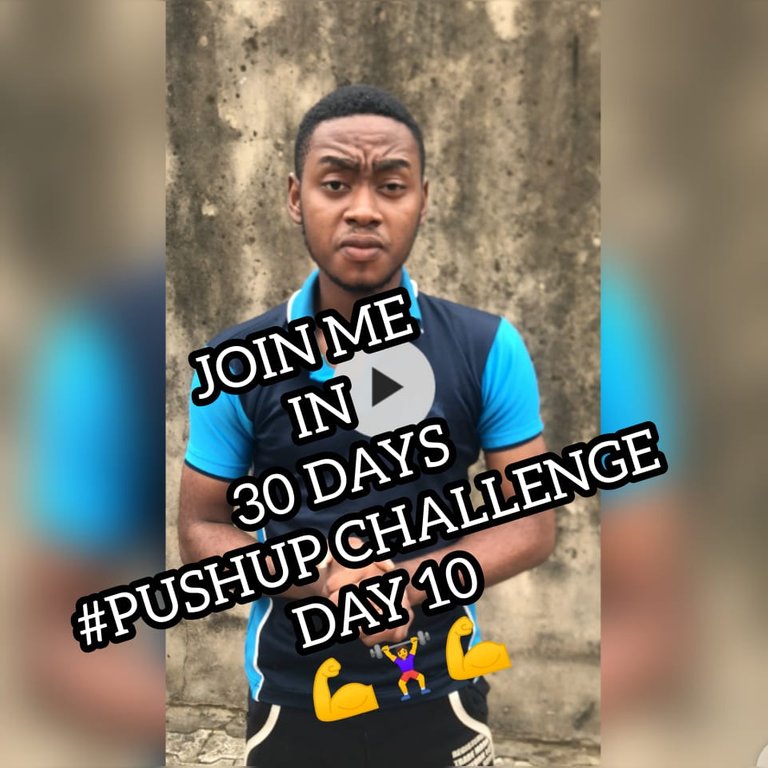 NOTE: It is not necessary you should also do 30 push ups but you should try the number of push ups you can do and then increase your limits later
The 30 push ups which I would be doing is being divided into 3 types of push up; Wide Arm push-up, Inclined Push-ups, Declined push-up.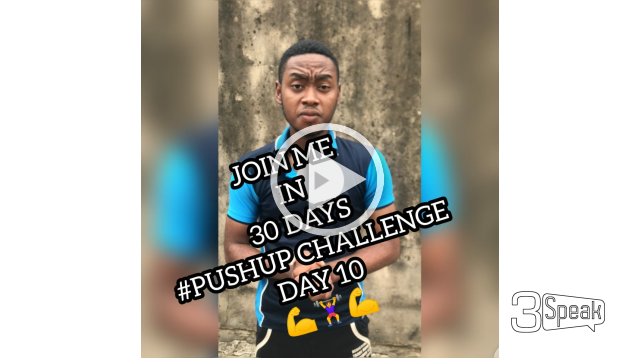 ---
---
BENEFITS OF THESE PUSHUP
---
1. WIDE-ARM PUSH-UPS: According to the American Council on Exercise, wide pushups can increase muscle strength and endurance in your:
chest (pectoralis)
shoulders (anterior deltoid)
upper arms (triceps) Source
2. Inclined Push-ups: In addition to exercising the chest, the incline pushup engages the shoulders (deltoid), arms (triceps) as well a long list of muscles throughout the abs, back, hips, and legs that act as stabilizers and prevent any sagging or arching of the spinal column during the movement. Source
3. DECLINED PUSH-UPS: The main benefit of doing decline pushups is building strong upper chest muscles. In a decline pushup, your arms push up and away from your torso. This movement works your upper pecs and the muscles in your shoulders. When done regularly, decline pushups will help increase your overall upper-body strength. source


IF YOU LOVE THIS POST, YOU CAN KINDLY SUPPORT BY YOUR COMMENTS, REBLOG AND UPVOTE. IT WOULD BE MUCH APPRECIATED

THANKS FOR VISITING MY BLOG 😇❣️
---
▶️ 3Speak