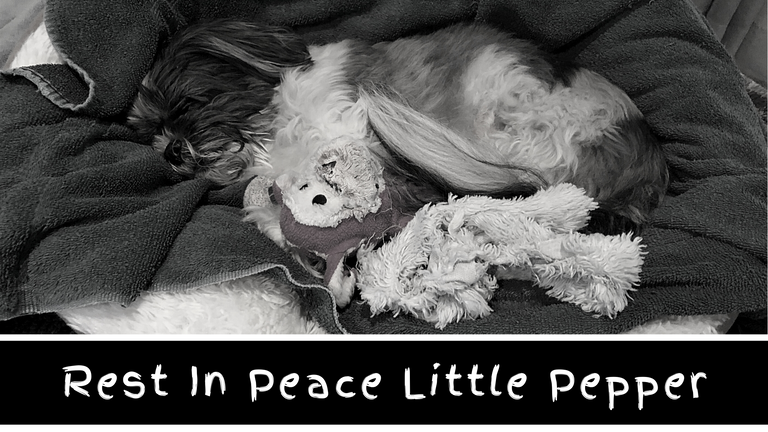 The Saddest Day Of Our Lives ..
Is upon us. At 6:20am Saturday Morning, Pepper's soul left us for a better place. Pepper was surrounded by My wife, Molly and I as he took his final breath, then his little life here with us, expired. As my hand lay on his chest, I could feel his heart stop beating, and our own hearts began to break. He was Loved Deeply. We kissed him and cuddled him throughout the night, petting him gently and talking to him in soft soothing tones. We told him over and over again, that we loved him, that we would miss him, and that it was okay to pass on. We told him to run to his sister, Patches, and our unborn child who wait for him at heavens gates. It is with heavy and extremely saddened hearts, that I tell you that Pepper has died.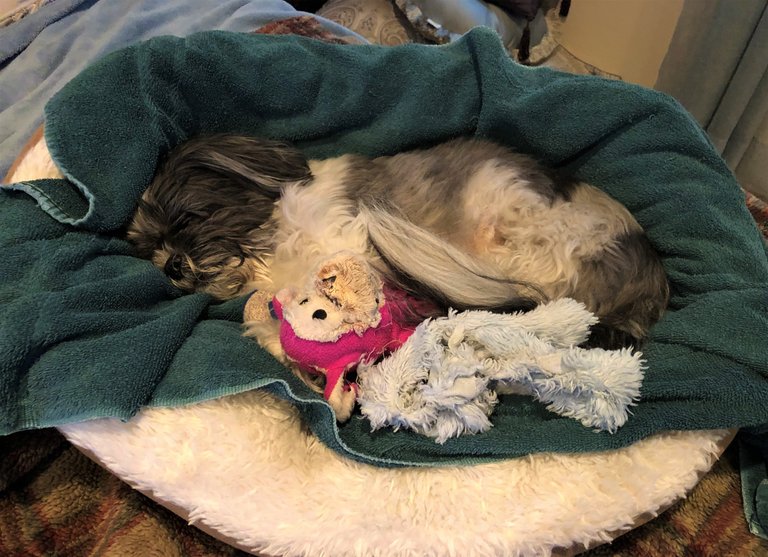 This Is Not A Tribute ..
But rather an announcement to those of you who kept Pepper in your thoughts and prayers. My wife Melissa, Molly and Myself used the nice messages left on the last post as strength, because they came from a place of love. Thank you for the kindness you found within your hearts to write such supportive words. I may take some time away from writing, but know I have a lot of support here that I may really need. I don't feel like doing anything, eating anything, or talking to anybody.. But I know that would be the last thing he would want for me if he could see me now. So I will eventually find my peace. Then, I will take not my sadness, but rather the joy he gave me and write that tribute to "My Buddy Boy".
Before I Leave You ..
I wanted to share something very special.. Our last day with Pepper. We didn't have a lot of time left with him to do everything he loved to do one more time, but we managed to fit some of the most important things into the time he had left. After talking with the doctors and seeking advice, we went to see Pepper and decided to take him home and let him die with us there. I am so glad we did that. It wasn't the same spunky, curious, barking Pepper we knew from a week or so earlier, but rather a worn down, exhausted, hurting little guy who could hardly stand up. We brought him home so he could be in a familiar and comfortable place, surrounded by love and kisses. We didn't know how long he had, but knew it wasn't much at all, so this is what we did...
We let him be with his dearest sister Molly. She was noticeably upset at his condition and became a nervous wreck. Through all of the uncertainty of what was actually happening, she did sit with him on his blanket. Later that night, she laid by his side, providing comfort and warmth. He found the energy to stand and take a few steps to check out his blankets and beds; everything was right where he left it and everything smelled familiar.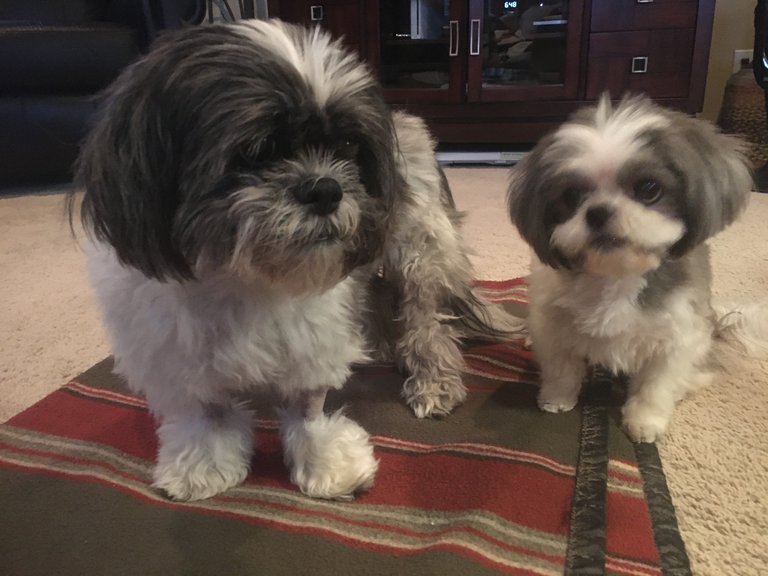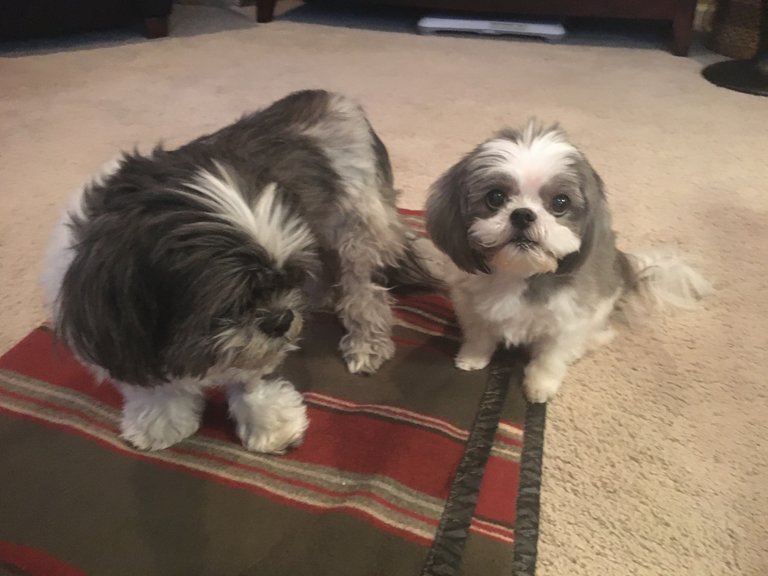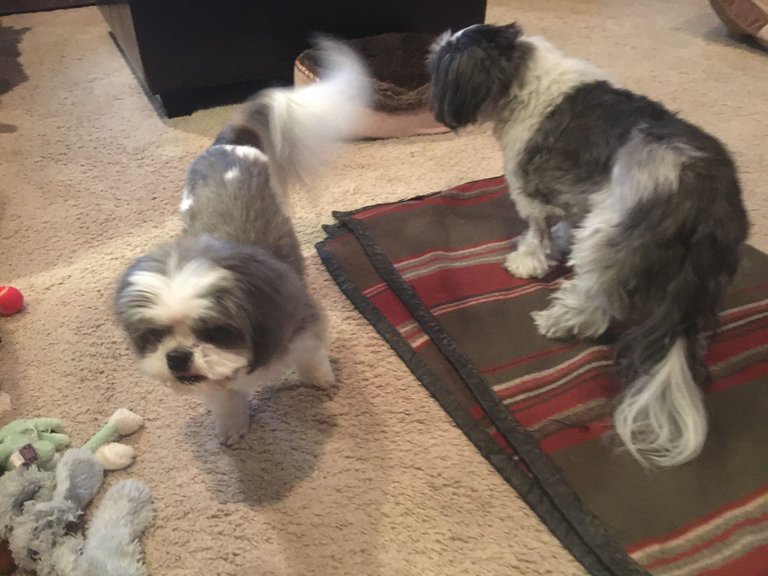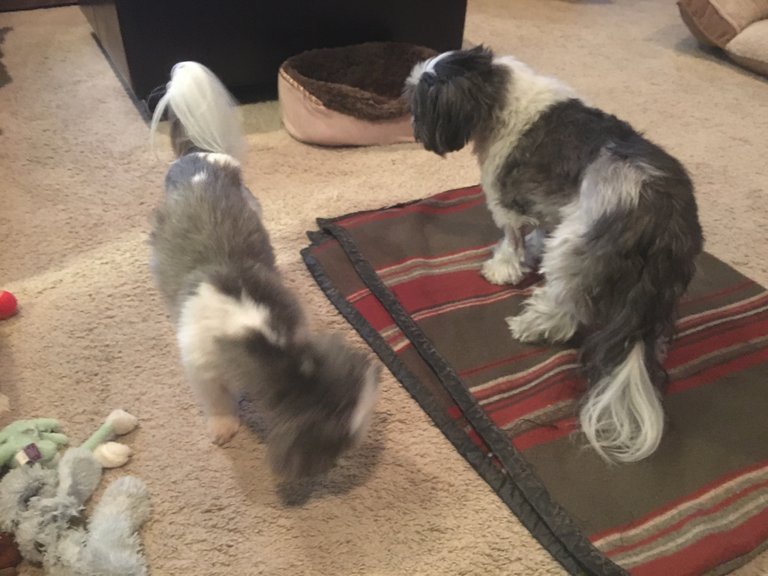 We then took him for one of his most beloved things.. A Walk. We took a walk around the neighborhood, taking turns carrying him. Pepper was too weak and wobbly to walk on his own. We paused at a few of his favorite peeing spots so he could maybe sniff sniff one more time. He didn't show any interest in doing that, but I do think he enjoyed the fresh air, smells and sights along a familiar path. We kissed him and talked to him the whole way.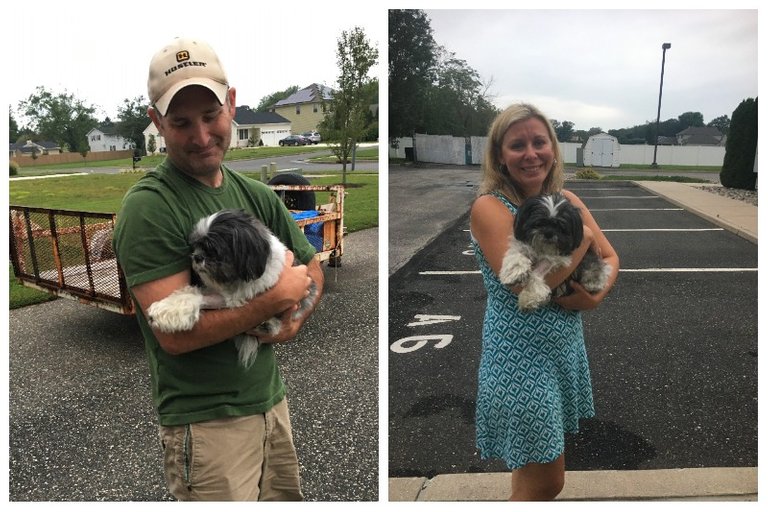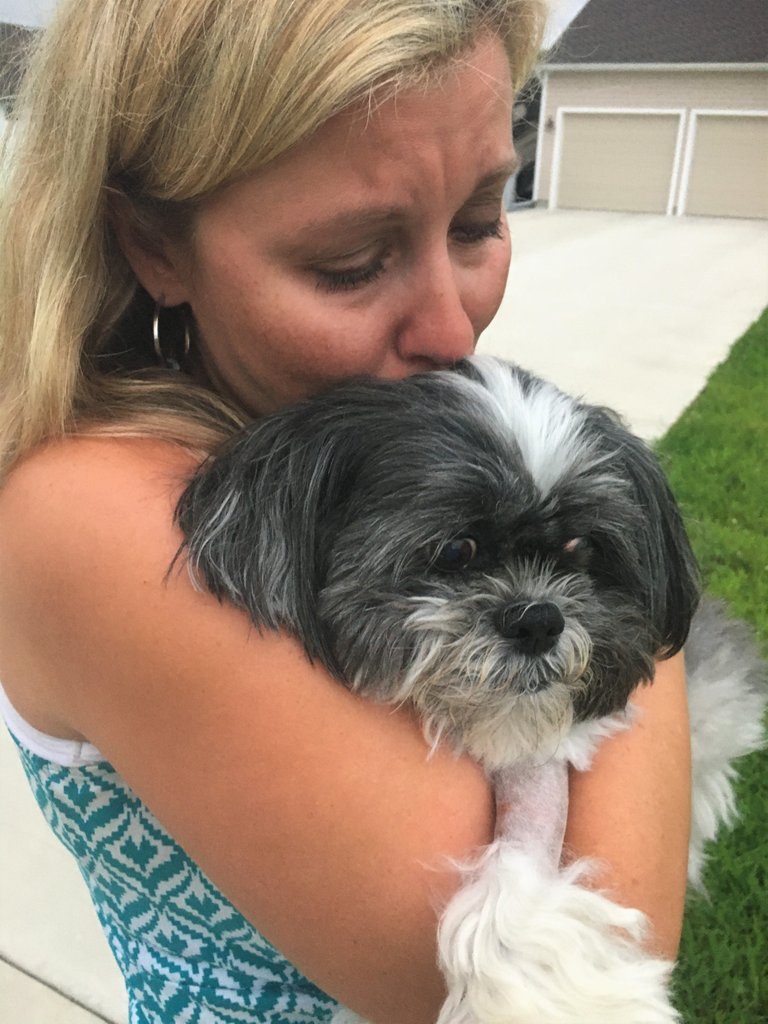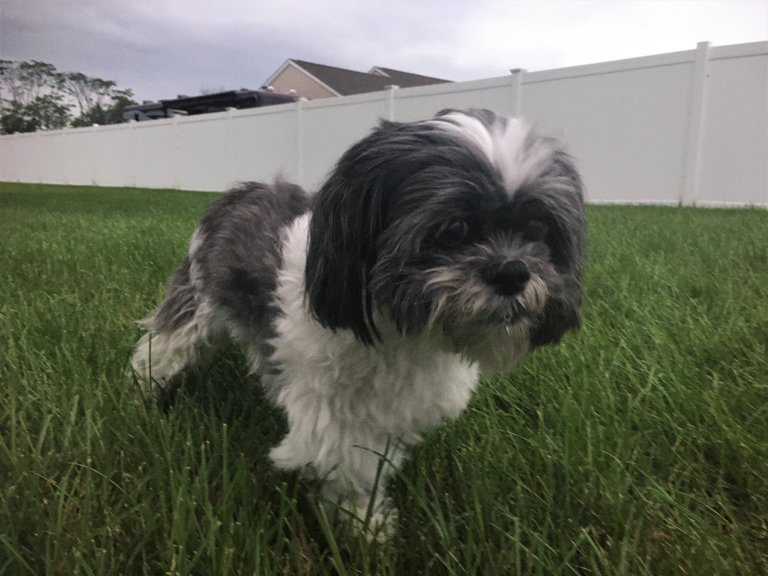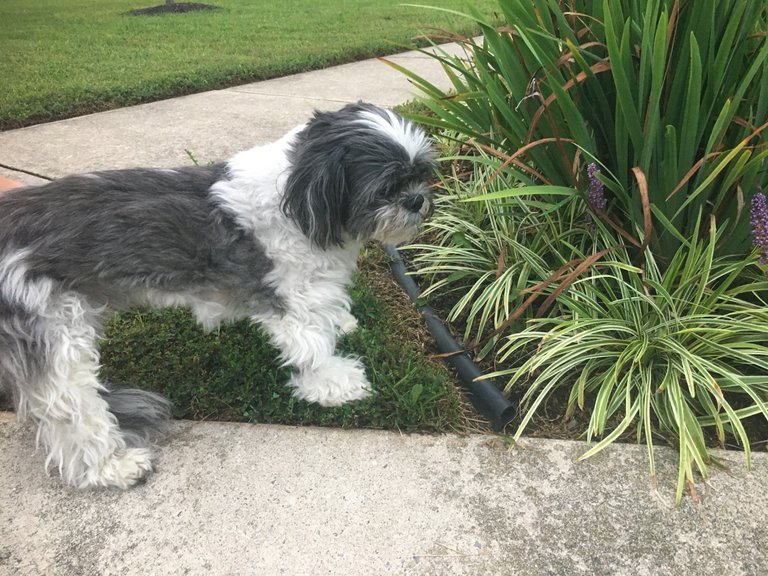 After our walk we placed him by the back window. Many times after his walks, he would jump up to the window looking for someone to open it. He wanted to sit there and see what was happening in the back of the house. He would sniff the air and look around, eventually falling asleep there. He couldn't sleep this time, but did sniff a few times while looking around. Man did he always enjoy doing that. My wife and I took turns comforting him while he was there.. absorbing the final time he would do this.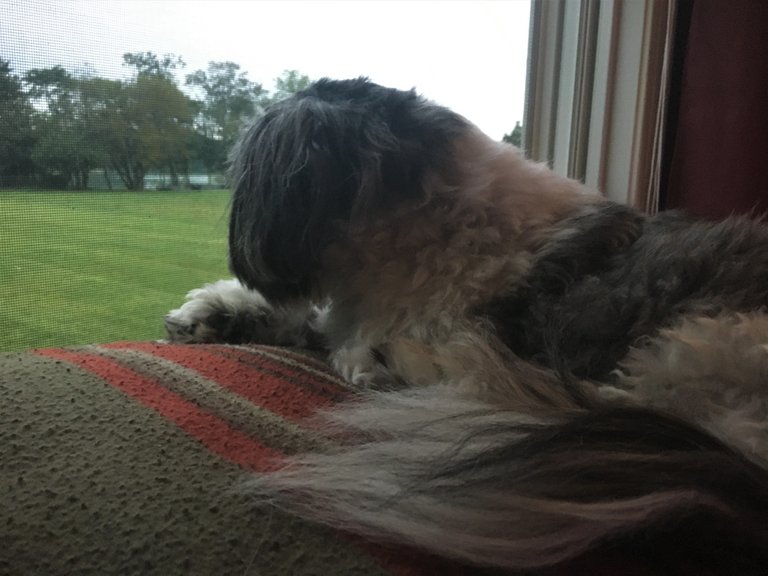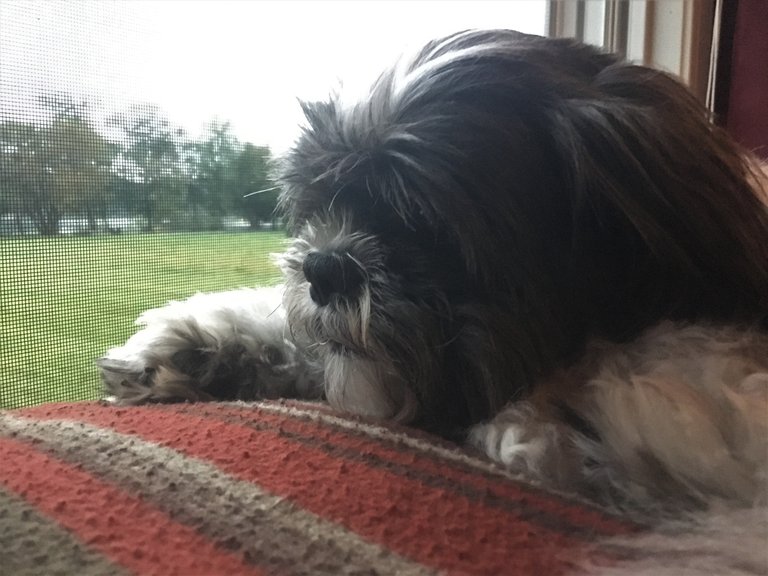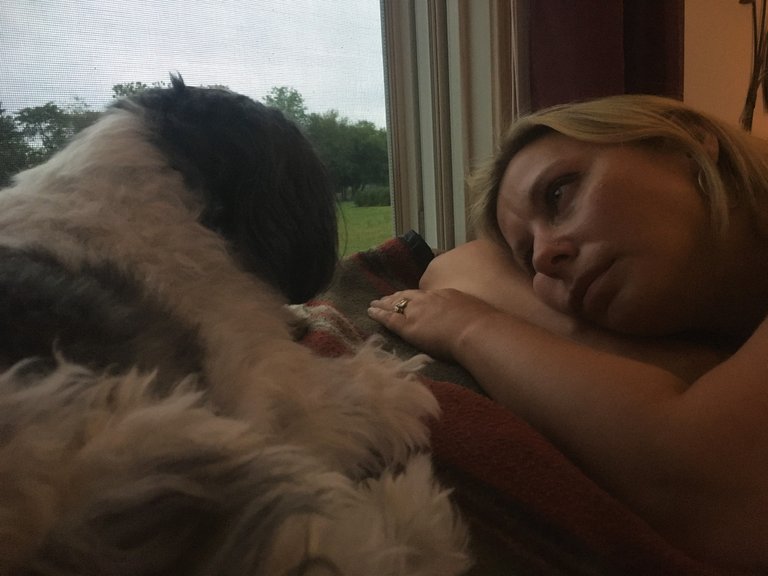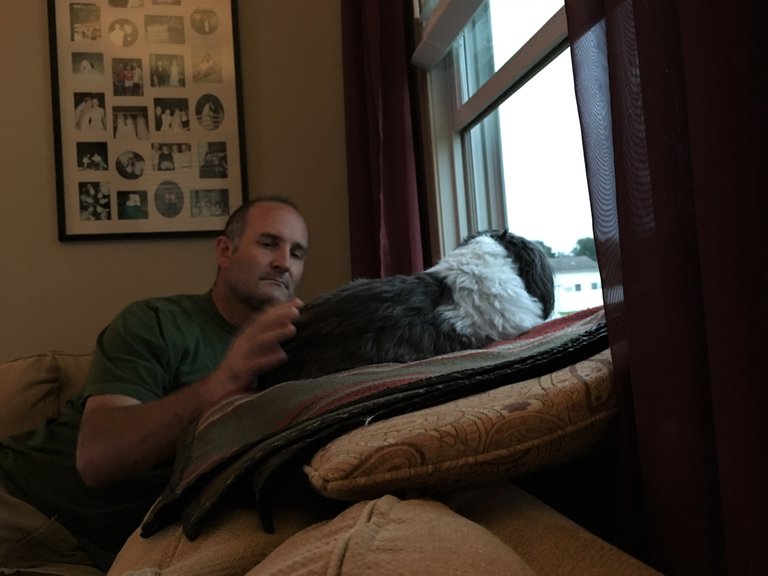 I took him out back to pee. This was a fun thing for him to do because he knew we would give him a cookie after every potty time. This time it was just nice to know he knew where he was and knew where he used to pee. Unfortunately he did not have the energy to lift his leg to go. He looked so sad, but loving that moment none the less.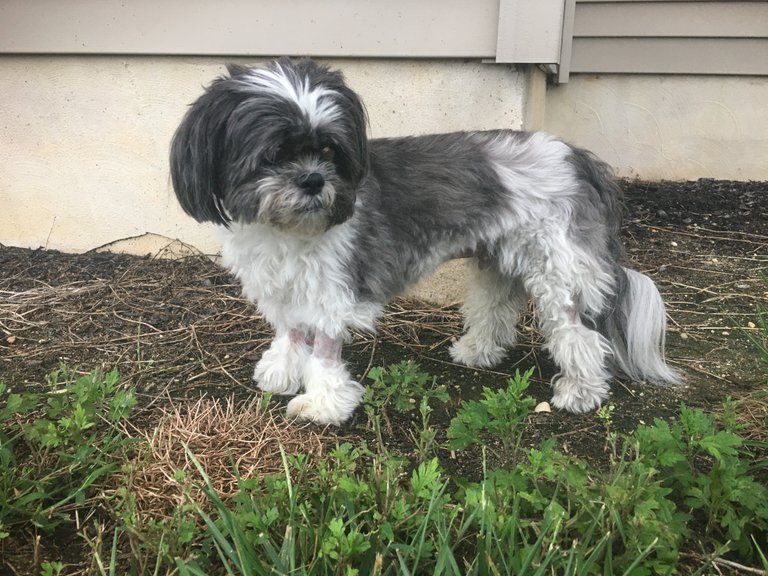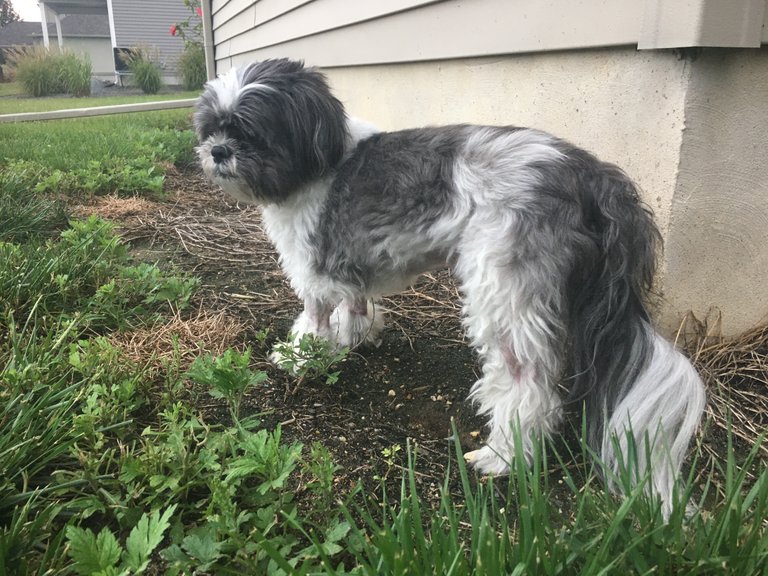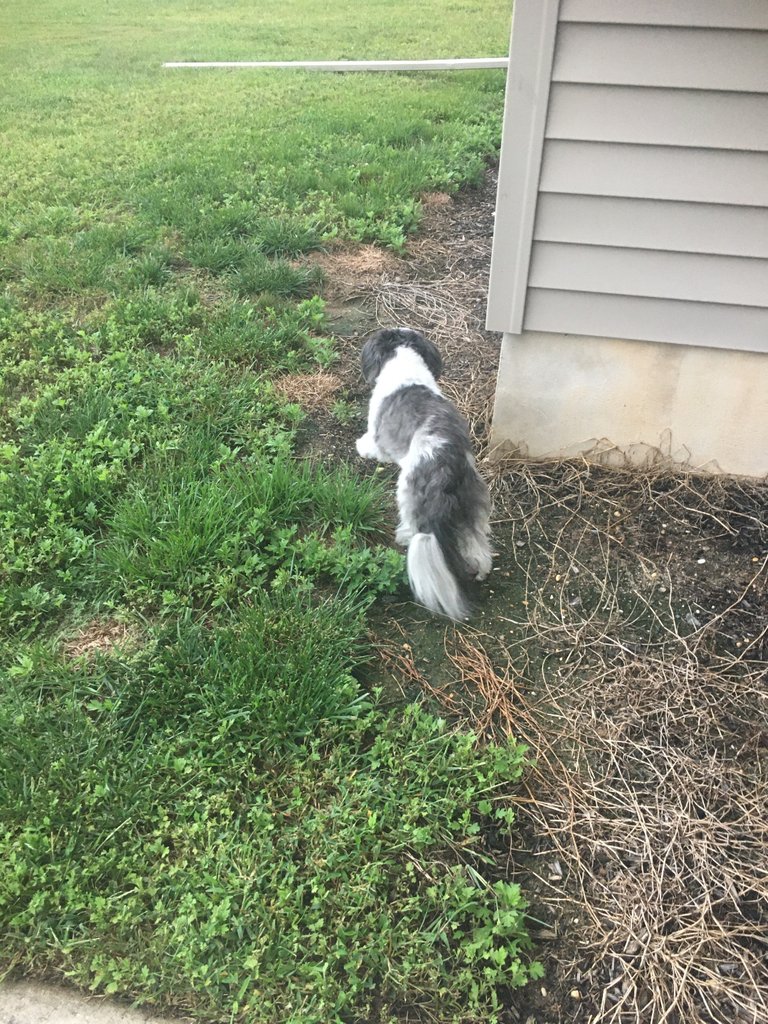 For the rest of the evening, before we headed up to bed and what would be his final "Night-Night Time", we let him move from bed to bed looking for the right comfy spot. He must have been in some pain and knew the end was nearing. He just couldn't get comfortable for very long in one spot. Although this would worsen as the night grew older, he did find one bed that felt just right, and laid there in it for a good while. It is a very fluffy white and tan bed that we keep under one of the end tables by the couches. He would often be found resting there in the evenings, between where my wife and I would be sitting. (It is also the bed that we decided we would use as his final resting spot before cremation)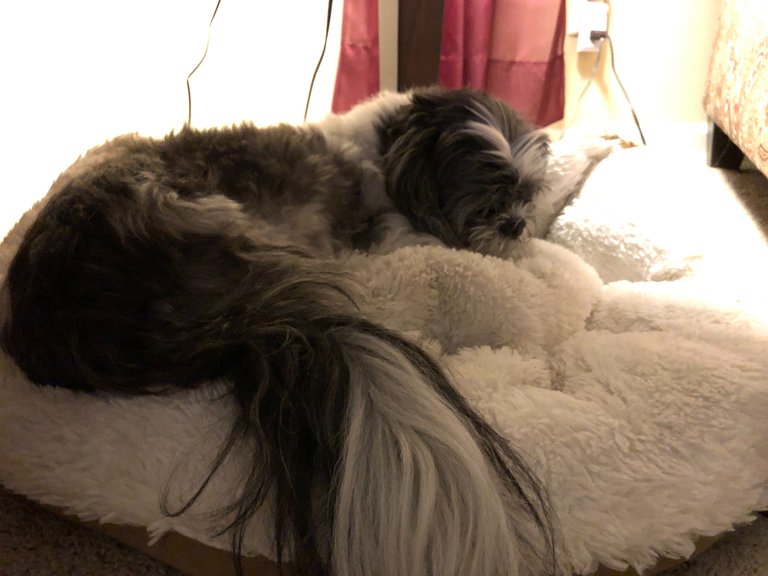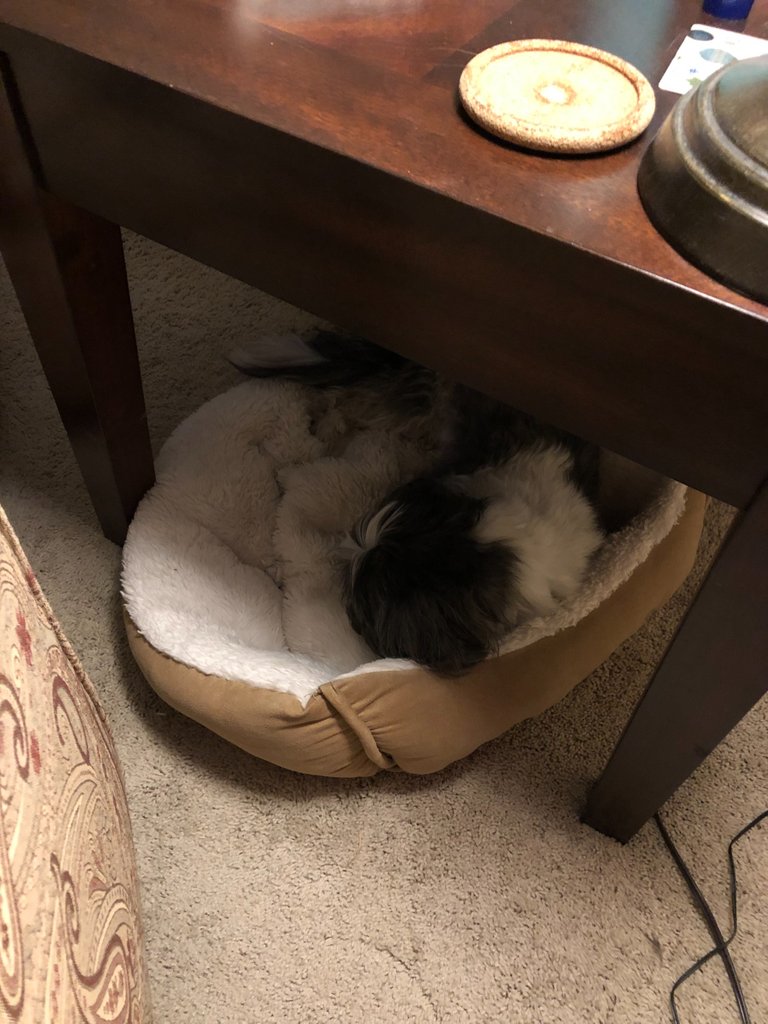 He found a little comfort lying on the blankets with his little sister Molly, on top of a pillow under a lamp, and on the giant dog bed by the fireplace.. three of his go to spots.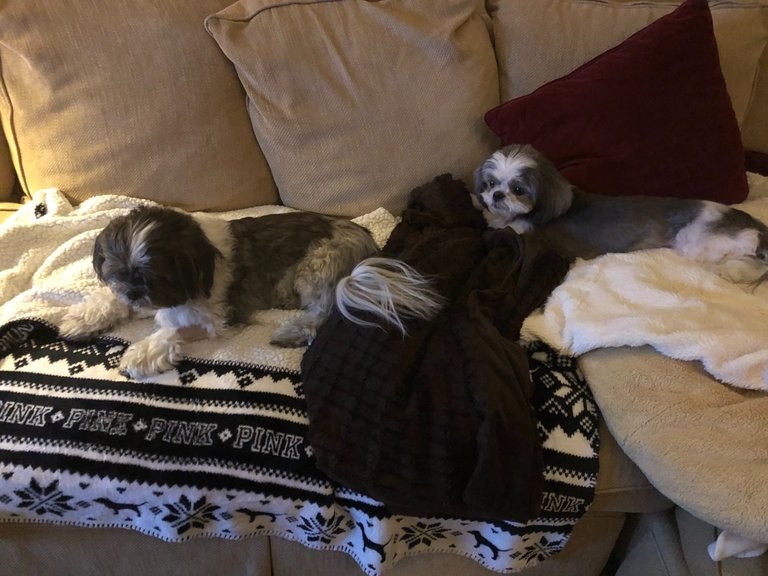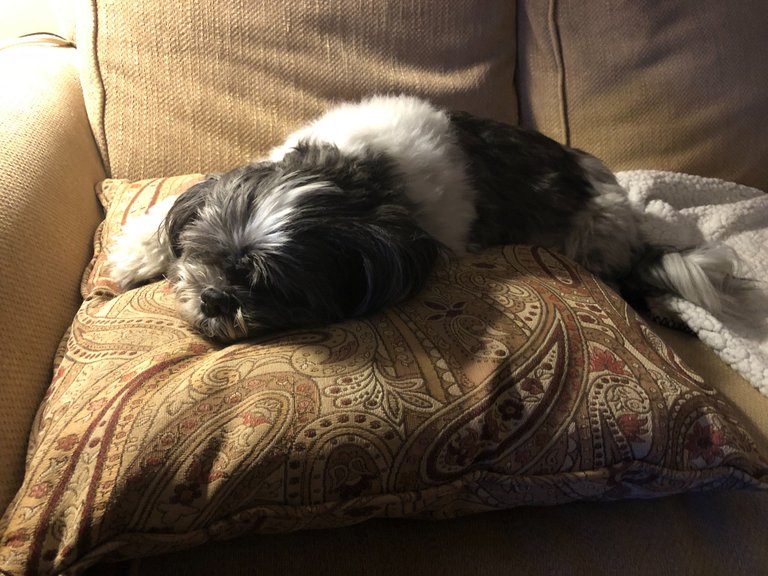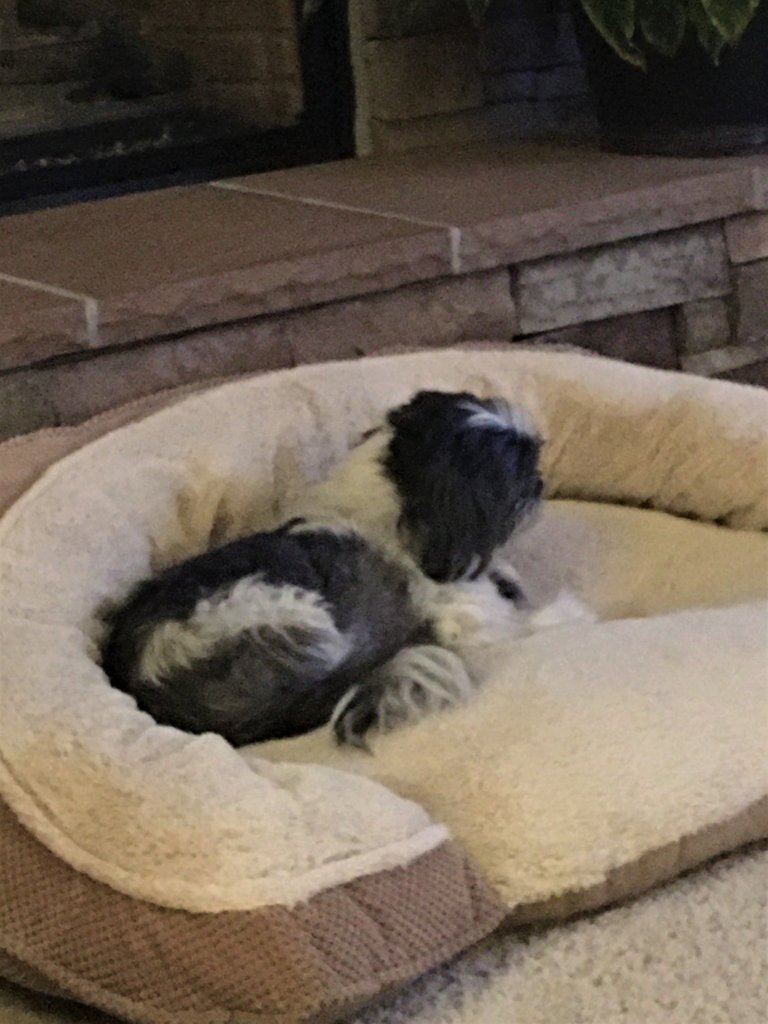 He also spent a few precious minutes lying next to my legs, as he had done so many times before. I tried to burn this moment into my memory, because I always enjoyed him up there laying by me and touching my leg with his warmth. It was always so comforting knowing that he was by my side.. A faithful and true friend to the very end.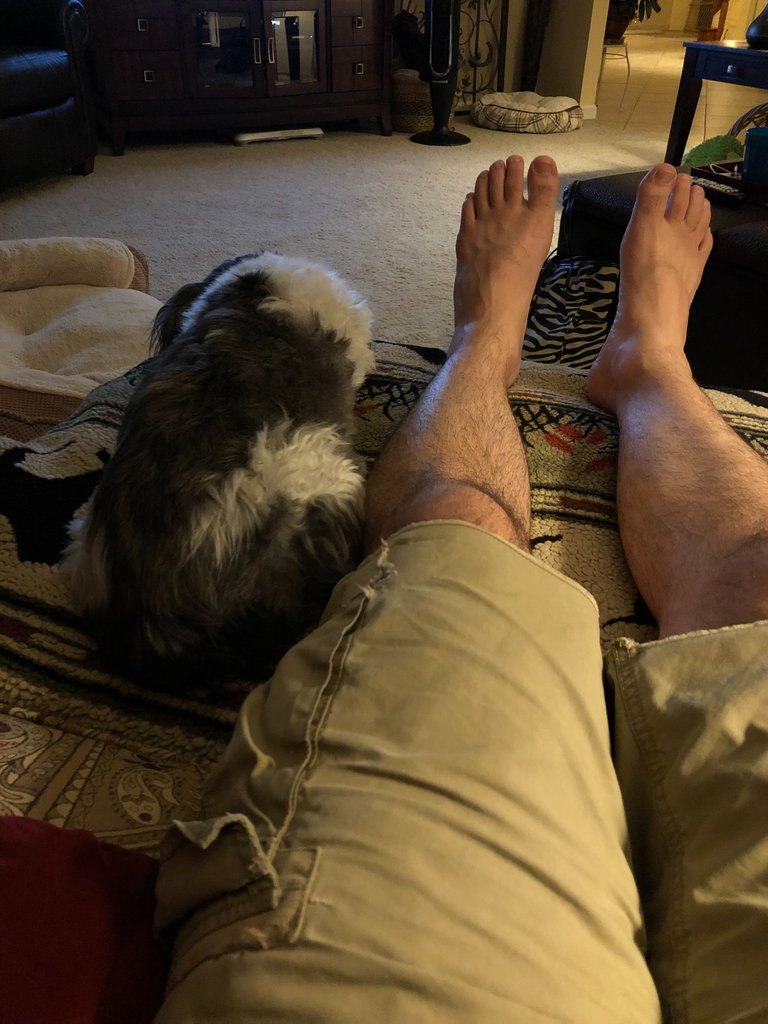 It was time for us to go to bed, not knowing that this would be the longest night of our lives. It would be a horrible, sleepless night of emotional turmoil, that left us broken hearted and crying out in pain. A night where our small world seemed to be falling apart. The emptiness and sadness in the hours that followed his death, will have to be faced together as a family. Right now it seems as though my life is not worth living without little Pepper by my side. Right now everything seems not worth doing. Right now I am feeling the paralyzing loss of my best friend, my buddy, my baby boy. I can not explain what this loss feels like right now in words, but it is the worst pain I have ever felt. I do not know how this will ever pass.
We had a dear friend take one final family photo. It was a sad, yet happy moment. It was one of those surreal moments, where I felt like time stood still so our little family could be together as one, one more time. I will be glad that we paused for this photo some day. It was hard to do, but I am glad we did.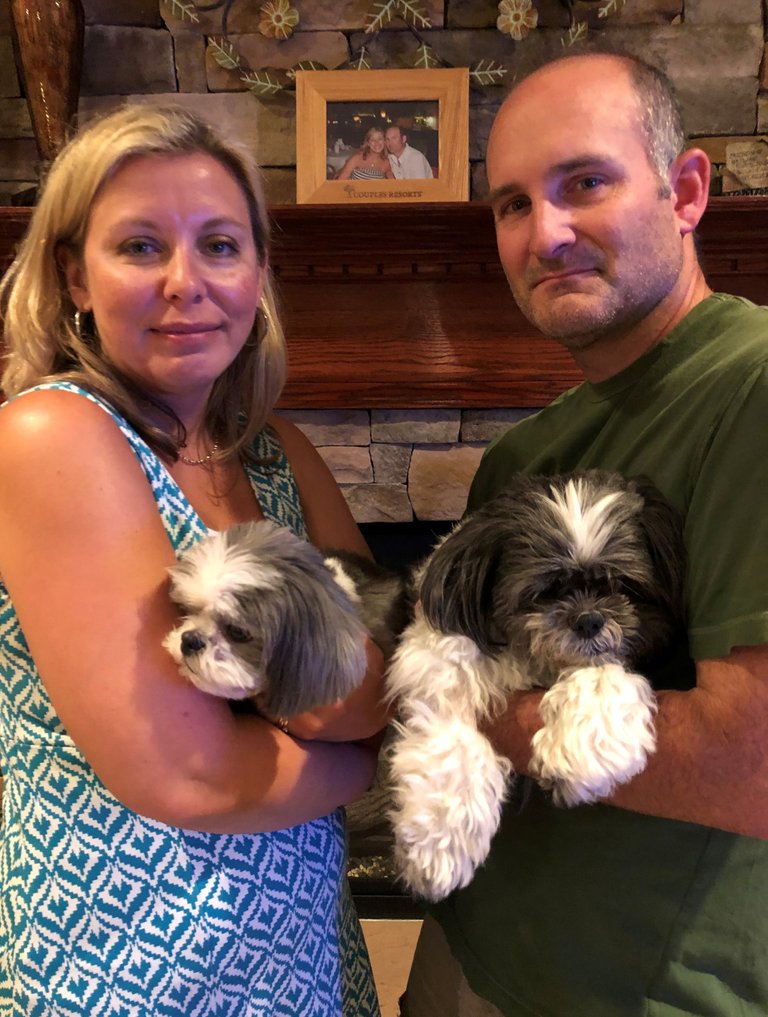 My Dear Pepper ..
I hope you are at the 'Rainbow Bridge'. Go frolic and play, run through the fields and pee on the trees. There is no need to turn around to look for us, we will find you again when the time is right and we will cross the Rainbow Bridge together. We will miss you more than you can imagine. Our hearts hurt, our eyes weep, our minds are running through the events of your life that once made us smile. Today we cry when we think of you and feel the overwhelming emptiness, your little soul left behind after it departed. The memories bring us to tears, but we hope some day they will make us smile once more. But today, our broken hearts can not be healed.
We Miss you dearly Pepper. We so very Love You. We Love You Pepper.. Goodbye my friend.. Goodbye. Rest In Peace our baby boy. Kiss Kiss Kiss.

Thank you for swinging by my blog and checking out the post. Have a great day!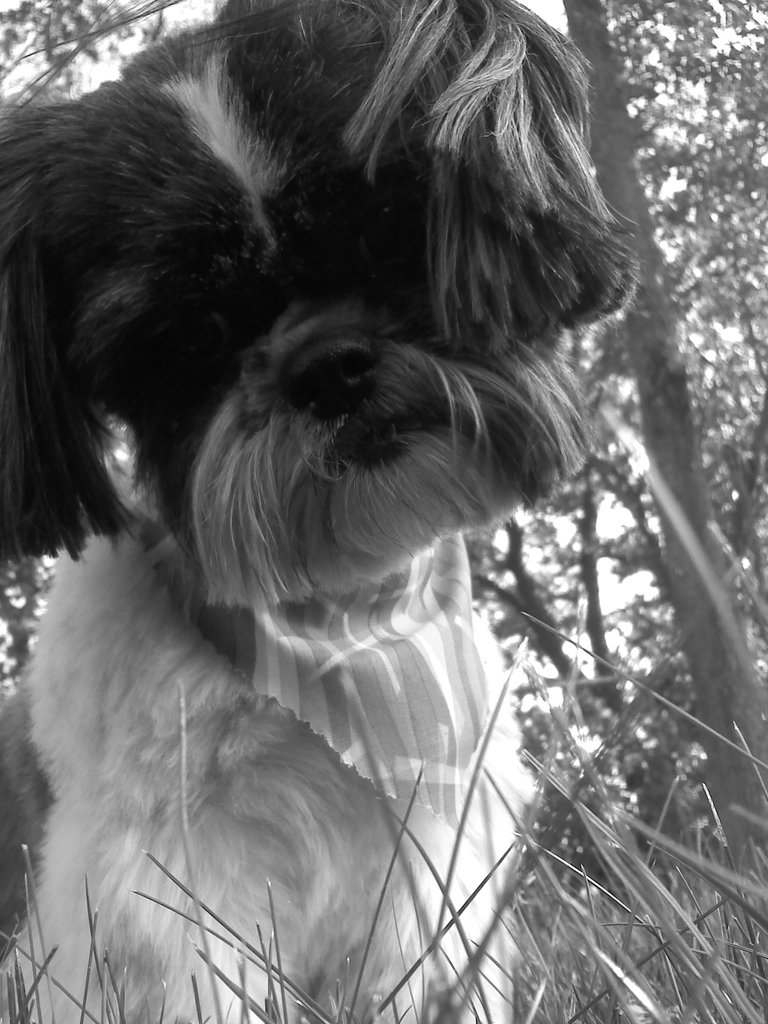 Just this side of heaven is a place called Rainbow Bridge.
When an animal dies that has been especially close to someone here, that pet goes to Rainbow Bridge. There are meadows and hills for all of our special friends so they can run and play together. There is plenty of food, water and sunshine, and our friends are warm and comfortable.
All the animals who had been ill and old are restored to health and vigor. Those who were hurt or maimed are made whole and strong again, just as we remember them in our dreams of days and times gone by. The animals are happy and content, except for one small thing; they each miss someone very special to them, who had to be left behind.
They all run and play together, but the day comes when one suddenly stops and looks into the distance. His bright eyes are intent. His eager body quivers. Suddenly he begins to run from the group, flying over the green grass, his legs carrying him faster and faster.
You have been spotted, and when you and your special friend finally meet, you cling together in joyous reunion, never to be parted again. The happy kisses rain upon your face; your hands again caress the beloved head, and you look once more into the trusting eyes of your pet, so long gone from your life but never absent from your heart.
Then you cross Rainbow Bridge together....
Author unknown...



All words, pictures and art pieces are the sole property of B D Miller Gallery, unless otherwise noted and credited, and are not to be reproduced or copied without the prior written consent of B D Miller Gallery.

About Me ~ The Artist
My art work incorporates a wide variety of subject matter, including landscape, seascape, cityscape, and still life images. My works are the product of a continuing process of exploration through which I seek to portray personal and visionary interpretations of my surroundings. My paintings are impressions of places and events from everyday life, an interpretation of my imagination, and personal responses to what I see and feel on a daily basis. More recently I have invested generous amounts of time into my landscape painting. I am surrounded by natural and man made beauty, which inherently presents itself in the tri-state area, and almost demands that I paint it.
Not everything is art. Art is not everything, but it comes close. Art is everywhere and all the time. Art makes you experience the beauty of the world, the people in it, and the places we call home. Art itself is so influential that it can tell stories, show feelings, and express passion or fury. Art exists in addition to language; expression of sensations and thoughts, revealing a way of thinking too subtle and delicate for words.
For me art requires love, honesty and perseverance. In return, it reveals some personal, non-analyzable, and creative untamed passion. For the public, art with its magnificent beauty, improves mood and health and builds better human beings and communities. It engages the intellect, softens the heart, strengthens the soul and frees the spirit.

If Your Interested In Purchasing Any Of My Work:
They can be found for sale on
Or
If you don't see the piece in either shop, It may still be drying. Let me know and I can upload it as soon as possible to be available. Or you can always make me an offer (in HBD, Hive or any other crypto) in the comments section of this post. If we agree on a price, I will then ship the painting to you. (shipping costs will be determined by your location).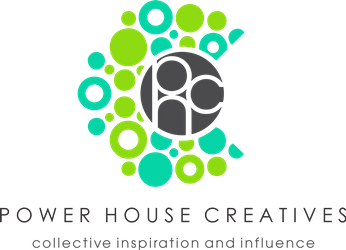 I Proudly Support: