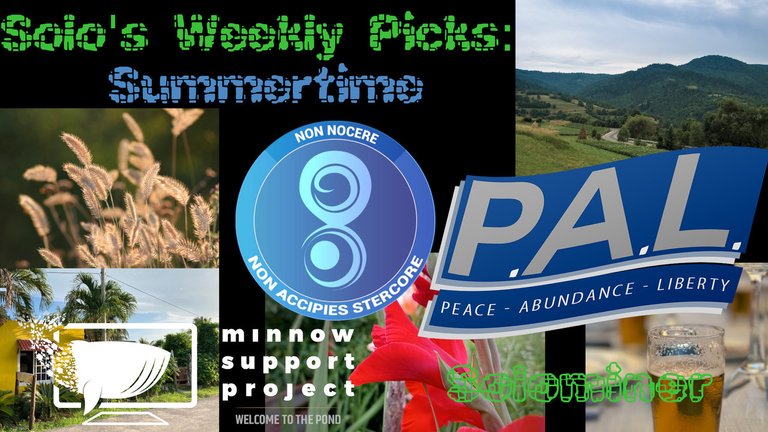 In the Northern Hemisphere it is now summertime, so people are getting out and enjoying the warm weather while the season lasts. For some of us the summer is only a month or two long, but for others it can last many months depending on where you live.
Here are five Hive minnows showing off what they are doing this summer:
---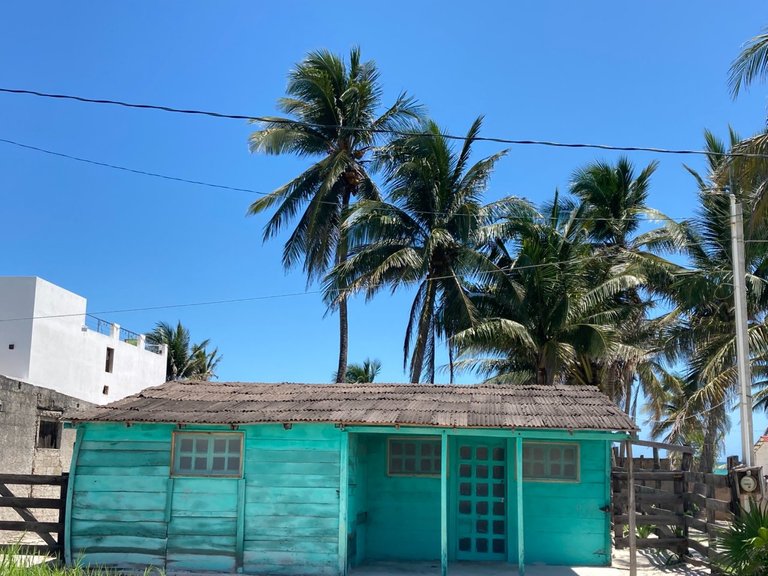 https://peakd.com/hive-105017/@joythewanderer/qx6du2
It is bright and sunny in a Mexican village this minnow is visiting. Not being used to such hot weather they have to get their courage together to go outside in the extreme hot. Though it looks like amazing there and many sights to see.
---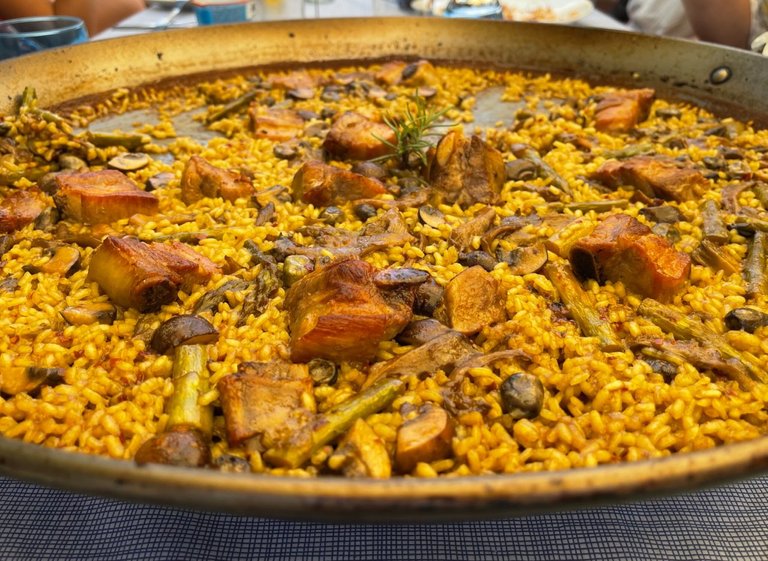 Beach Sunday and chiringuito by @wartrapa
https://peakd.com/food/@wartrapa/domingo-de-playa-y-chiringuito
A summer themed food post, having a beer some rosemary paella at a beach bar. It was a fairly hot day, which made the waters Mediterranean rather warm. Looks like some good eating and hopefully they enjoyed some of their time in the water as well.
---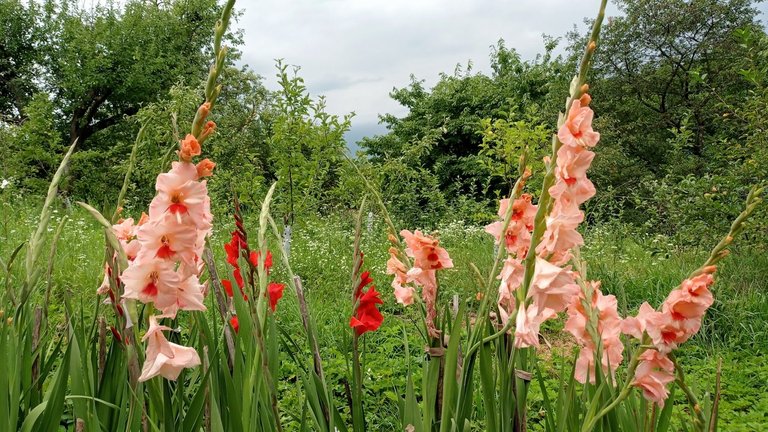 The first gladioli this year! (EN-UA) by @uliana61
https://peakd.com/hive-127788/@uliana61/the-first-gladioli-this-year-en-ua
Here we get to see a garden post about some Gladiolus flowers coming up. These bulbs will stay dormant through the winter and then emerge once the warm summer weather comes around. They talk about how they dig them up to protect them in the winter and sometimes sell some at their local markets.
---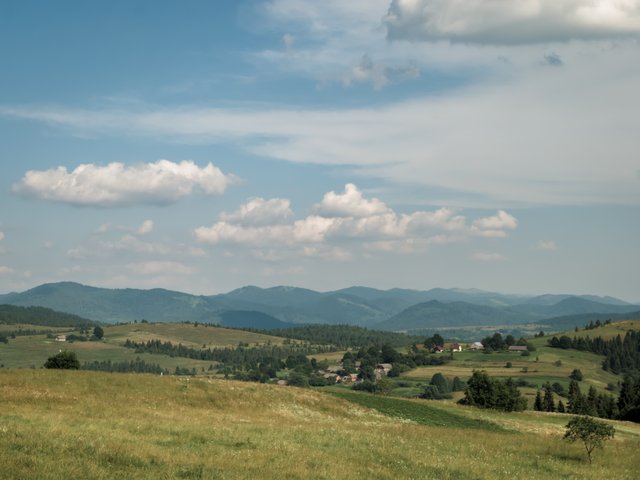 Trip to the Carpathians by @uadigger
https://peakd.com/photography/@uadigger/trip-to-the-carpathians
From the looks of it a roadtrip was taken through Ukraine and visited such places as the Uzhotsky Pass, close to a village called Turka. And got to enjoy the Carpathians overall while the weather was good. Loving the rolling hills and fair skies.
---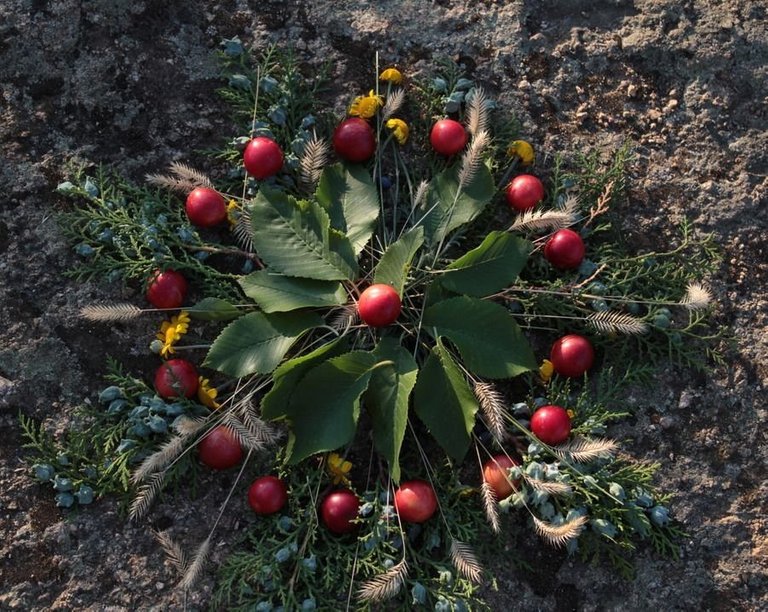 Evening walk at the quarry lake by @kalemandra
https://peakd.com/hive-190931/@kalemandra/evening-walk-at-the-quarry-lake
A post about the summertime in Hungary, we get to see some of the wildlife and plants growing around the area. As the sun was going down it gave the areas a golden appearance. I can see why they call it the golden hour. We also see a mandala, which is basically an offering to nature and helps express all of the resources being produced in nature this time of year.
---
Thats my five picks for this week, come back next week to see Solo's next weekly picks. I curate posts every Tuesday and do this through MSP. Thanks so much to the Minnow Support Group for giving me the opportunity to serve as a curator!
---
Addresses below to help me buy better camera equipment and support me to travel to locations to do photo and video and overall great blogs in new places.
| Coin | Address |
| --- | --- |
| BTC: | bc1qhfmvd2gywg4fvrgy2kkkkyqta0g86whkt7j8r7 |
| LTC: | ltc1qdyzm5cwgt8e2373prx67yye6y9ewk0l8jf3ys9 |
| DASH: | XkSqR5DxQL3wy4kNbjqDbgbMYNih3a7ZcM |
| ETH: | 0x045f409dAe14338669730078201888636B047DC3 |
| DOGE: | DSoekC21AKSZHAcV9vqR8yYefrh8XcX92Z |
| ZEN: | znW9mh62WDSCeBXxnVLCETMx59Ho446HJgq |