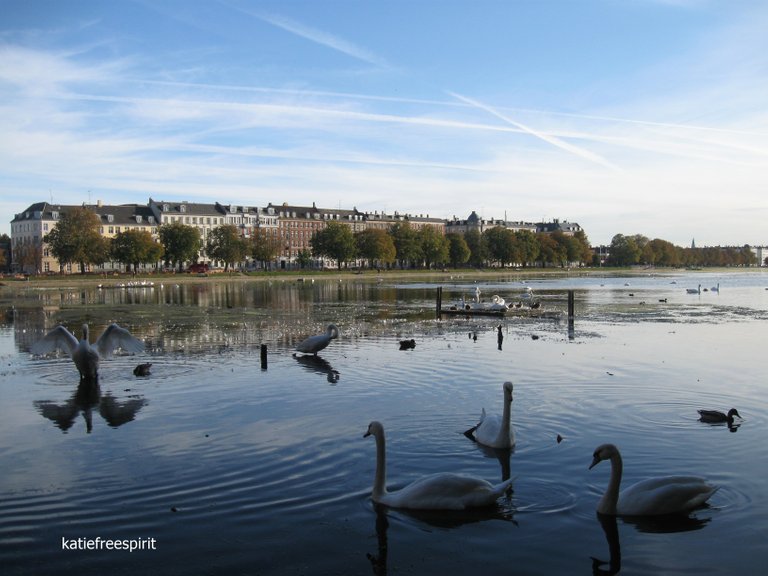 There is a beautiful place in the center of Copenhagen - Lake Sankt Jorgens So, on which swans swim. You can sit on the shore and forget for a moment that you are in the city. Rest staring at the water surface, birds. Whenever I cycle around the Danish capital, I stop by for a while.
W centrum Kopenhagi znajduje się piękne miejsce - jezioro Sankt Jorgens So, po którym pływają łabędzie. Można usiąść na brzegu i zapomnieć przez chwilę, że jest się w mieście. Odpocząć wpatrując się w taflę wody, ptaki. Zawsze, gdy jeżdżę na rowerze po duńskiej stolicy, zaglądam tam na chwilę.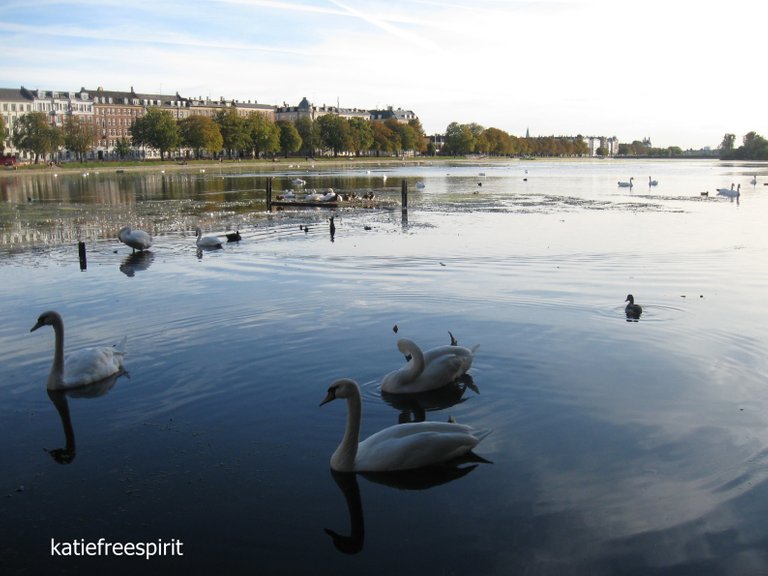 Although there were many swans, these two particularly caught my attention. They looked at each other, their reflections in the water looked great.
Choć łabędzi było wiele, te dwa szczególnie przykuły moją uwagę. Spoglądały na siebie, fajnie wyglądały ich odbicia w wodzie.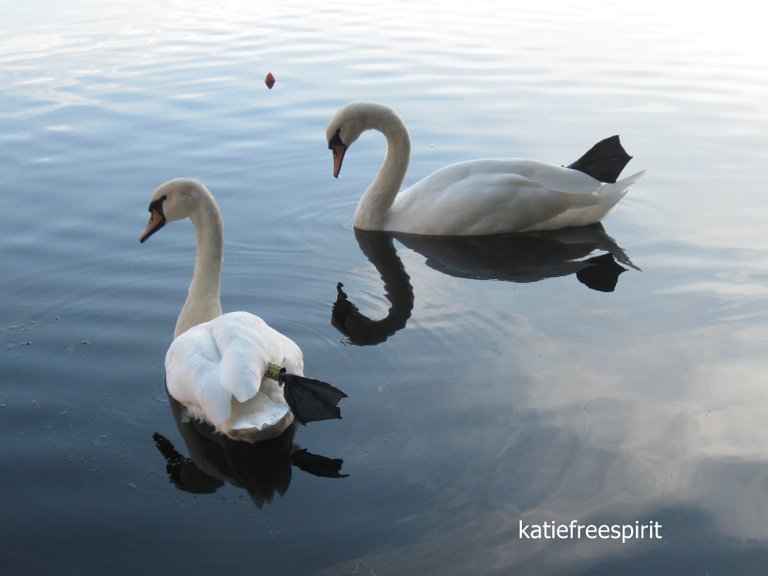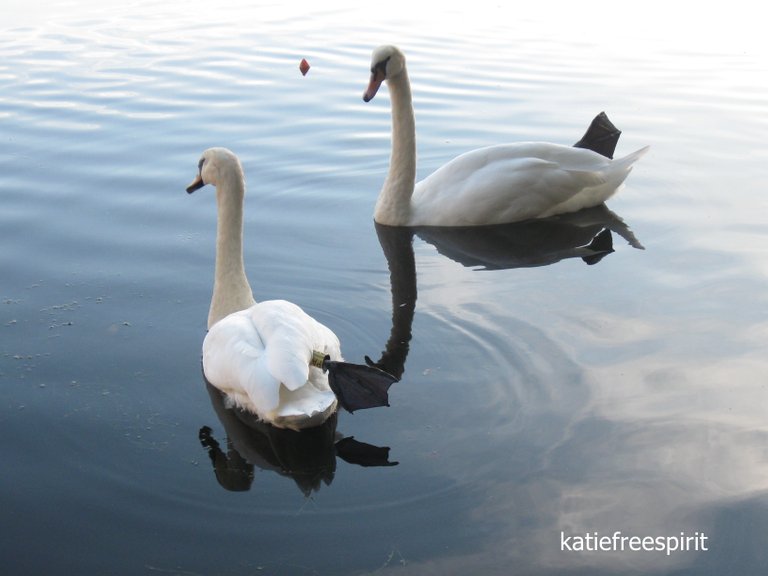 I also came there at night and watching the birds at night was a completely different experience. Suddenly, many more birds appeared, they were swimming close to where I was sitting.
Przyjechałam tam też nocą i oglądanie ptaków w nocy było zupełnie innym przeżyciem. Nagle pojawiło się o wiele więcej ptaków, podpływały blisko miejsca, gdzie siedziałam.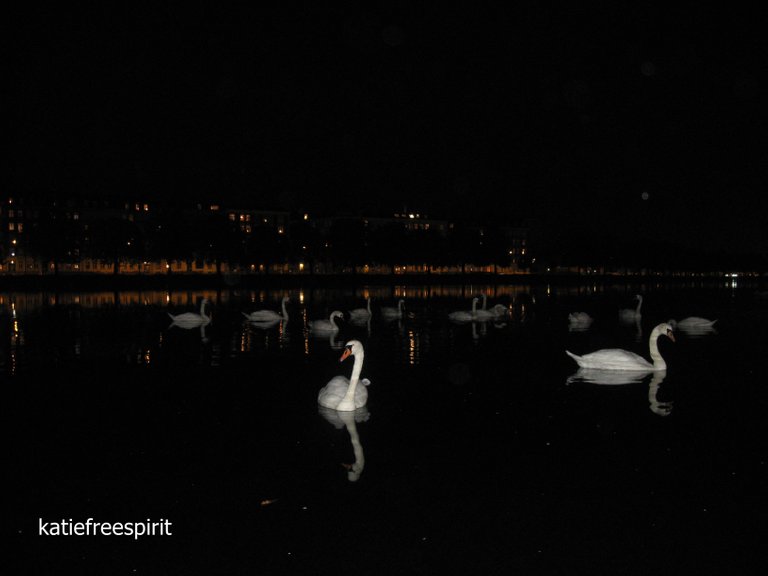 They were waiting for some food, and I finally threw them some treats. I never feed wild birds with bread because it hurts them a lot, I always choose other foods, e.g. corn grains, cereal grains, pumpkin seeds, finely chopped vegetables, bran.
Czekały na jedzonko, w końcu rzuciłam im parę smakołyków. Zwracam uwagę, żeby nie karmić dzikich ptaków chlebem bo bardzo im to szkodzi, zawsze wybieram inne pokarmy, np. ziarna kukurydzy, ziarna zbóż, pestki dyni, drobno pokrojone warzywa, otręby.