One by one place I go now to find what makes me happy, most of the places I go through give me such great peace. I am very happy with what I see in every corner of nature, both from the scenery and from the colorful offerings of this nature.
Yesterday I decided to go into a forest area not far from the city, the place is in Indonesia, to be precise in Blang Buloh. I went there with a big determination to find interesting objects from the wilderness, without thinking I went there with my friend.
I think this trip will make my mind calmer if I'm there, because that's the place I was targeting a few days ago. A not so sunny day also showed doubts for me to choose to go or not, but there were various reasons why I decided to go to that place.
I passed the high hill between the big trees beside it, the paved road made me more comfortable while traveling. A beautiful atmosphere also began to appear in front of me, but because the sky was not lit, the scene was not very colorful. I tried to stop for a moment to take some photos for the beginning of the trip, this photo shows as a memory that started from this trip.
With an ordinary camera, I shot this scene from a distance, although the camera I used was of low quality, the results were pretty good.
Landscape Photos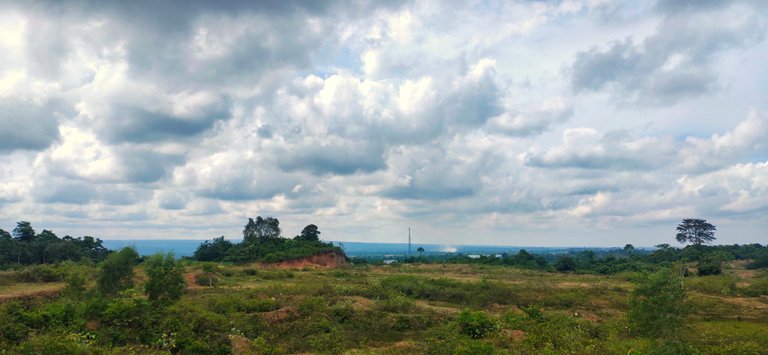 Using Vivo 32Mpx camera | Original
After a few minutes enjoying the view, my friend and I continued this journey. When I got there, I saw a lot of green trees in front of me, I didn't know where to start.
I walked towards the front and saw a lot of small plants covering my steps, I haven't even seen the colorful objects from the wilderness.
Landscape Photos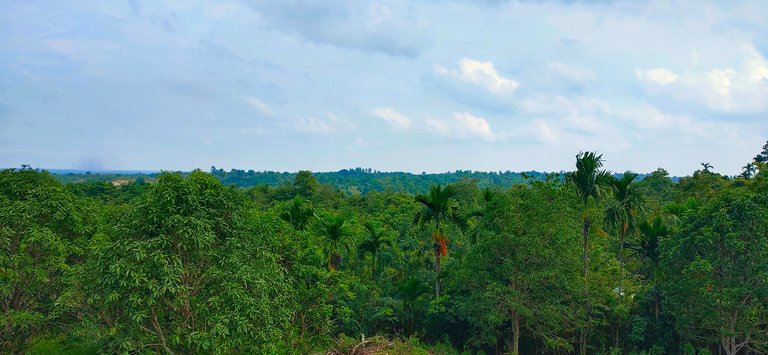 Using Vivo 32Mpx camera | Original
Then I tried to find an easy path for me to go through, and found a little bit of color there. It was a small purple and white flower, but I didn't know the name of the flower, because I had rarely seen this flower before. This flower is at the same time for my first discovery there, some of my shots of the flower.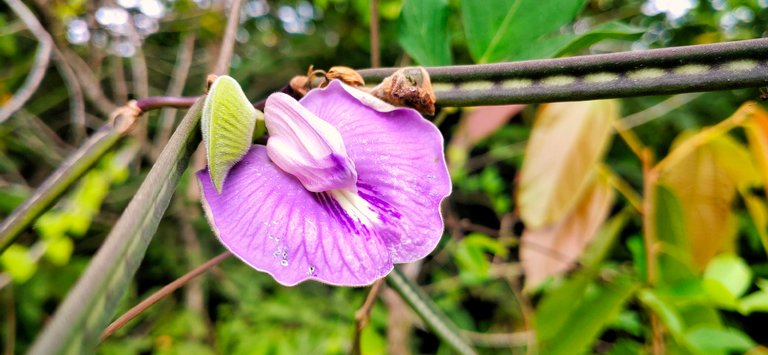 Using Vivo 32Mpx camera | Original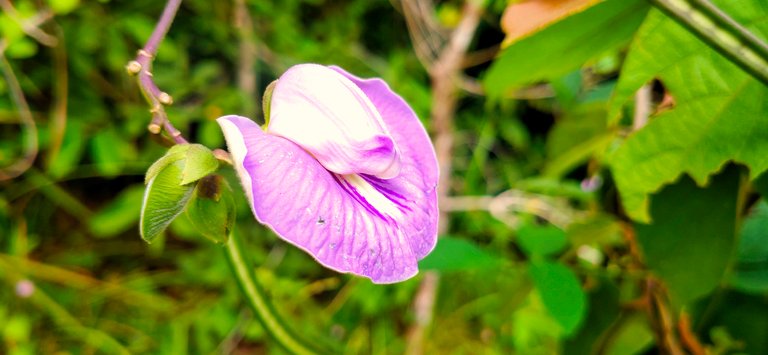 Using Vivo 32Mpx camera | Original
The photo below is still with cute flowers, but this time I found 2 flowers side by side, as if these flowers were making a special flower. Haha I'm not sure about that.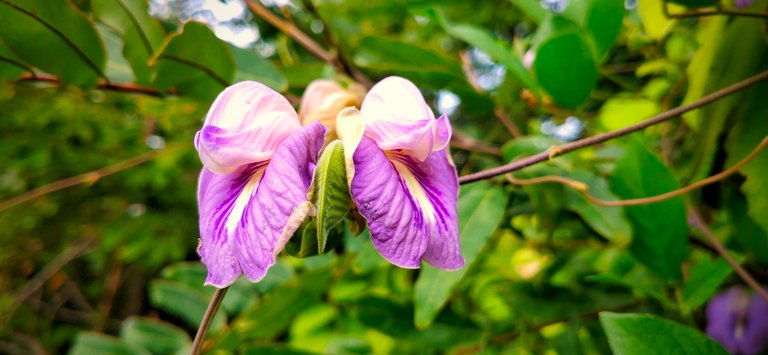 Using Vivo 32Mpx camera | Original
I have got the initial target and the result is enough to make me happy to see it. Then I try to look the other way, and find a plant that has fruit that has withered, or even that fruit is no longer growing, I also try to shoot from the side to get a beautiful photo.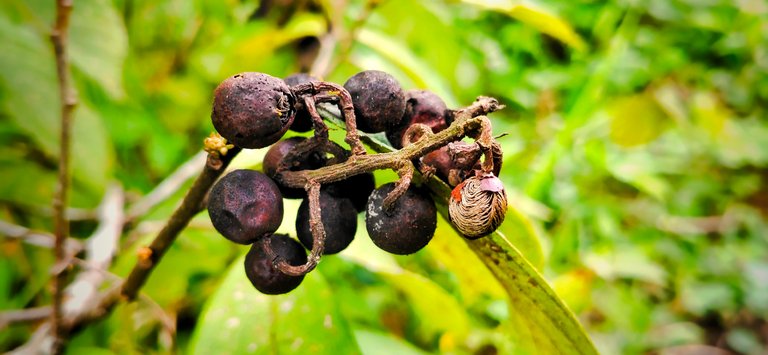 Using Vivo 32Mpx camera | Original
What's interesting here is that the plants I mean above have flowers that are in bloom, maybe these flowers come from fruits that have withered before. Maybe I'm right.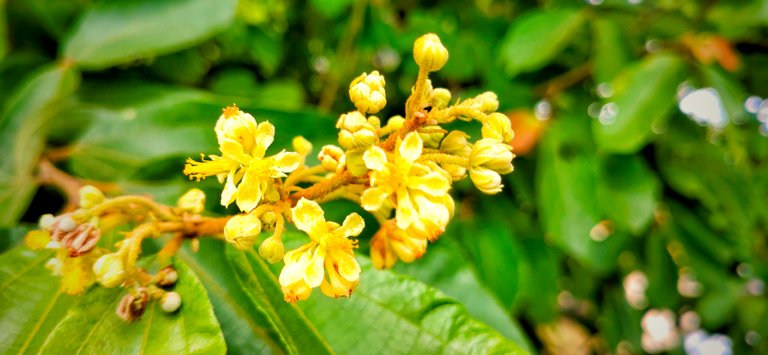 Using Vivo 32Mpx camera | Original
Not only one plant has the withered fruit, but there are several plants that have something like that. I tried to shoot it from various sides, and I think this photo is a unique photo, because the withered fruit is on a plant that is growing fresh.

Using Vivo 32Mpx camera | Original
I tried to make my camera vertical, tried to take a photo using portrait model, the result is pretty good, you can see it below.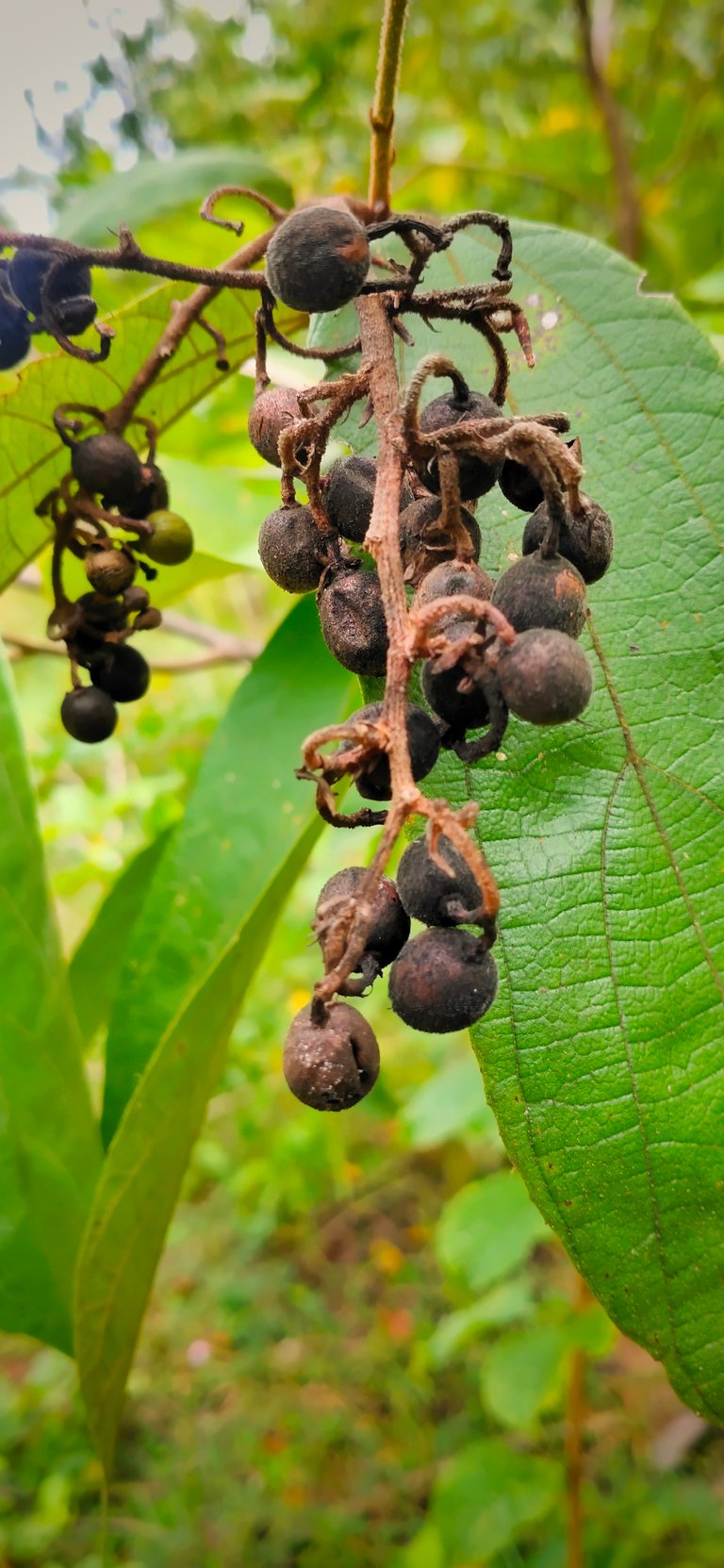 Using Vivo 32Mpx camera | Original
Wait, I saw that the fruit of this plant also has fruit that is still fresh or growing well, the fruit is green and has a few fine hairs on the skin. It also looks interesting if I shoot it with high focus.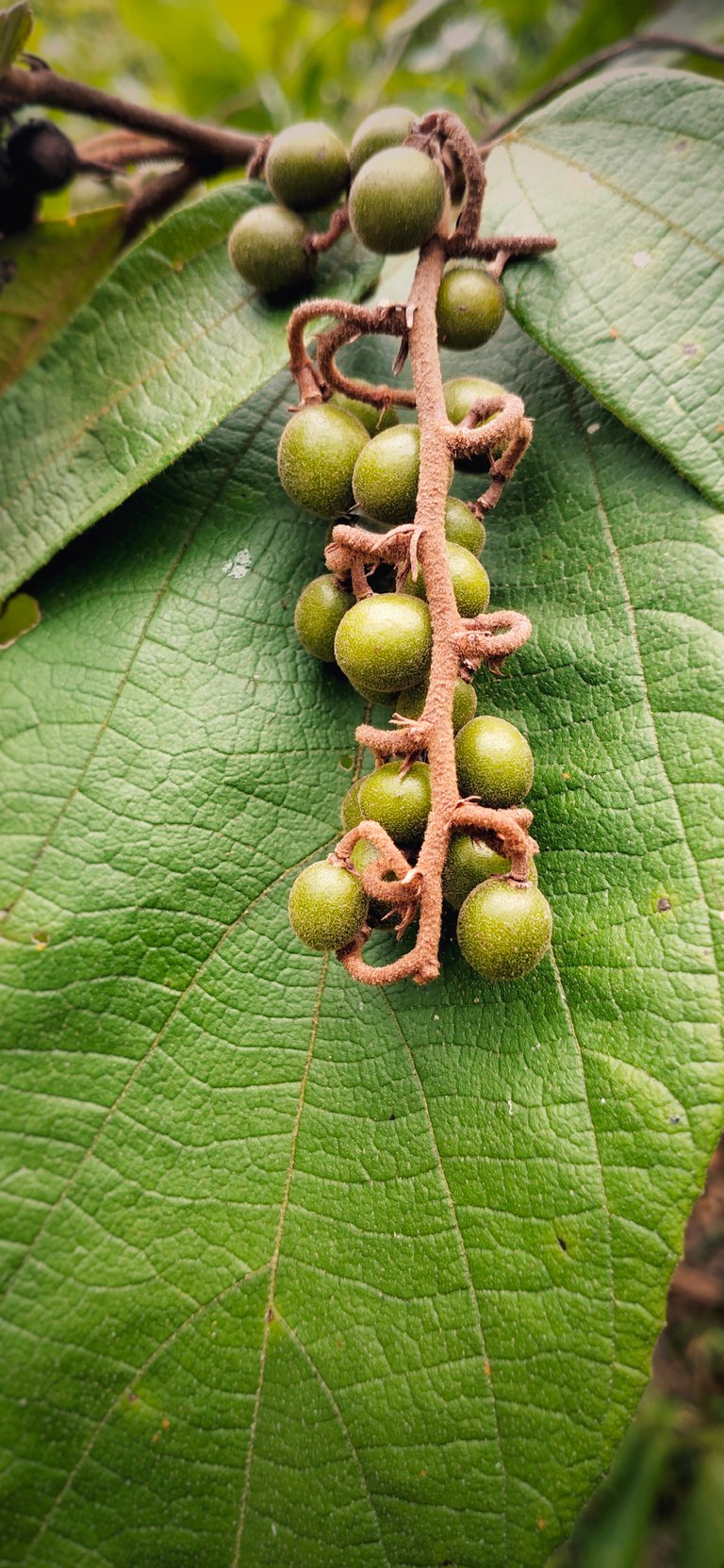 Using Vivo 32Mpx camera | Original
After I spent a lot of time with the same plant, I saw that among the plants there was also another small flower that had a bright color, maybe this is what is meant as an ornamental flower of some of the plants that live in the wilderness.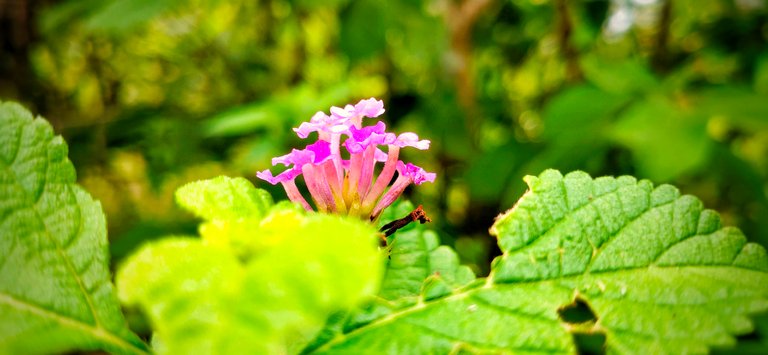 Using Vivo 32Mpx camera | Original
Besides that, I also found flowers blooming like the flowers above, but this time I tried to shoot them using a portrait model, and maybe the results will be interesting if my camera can shoot them with the right focus on the target.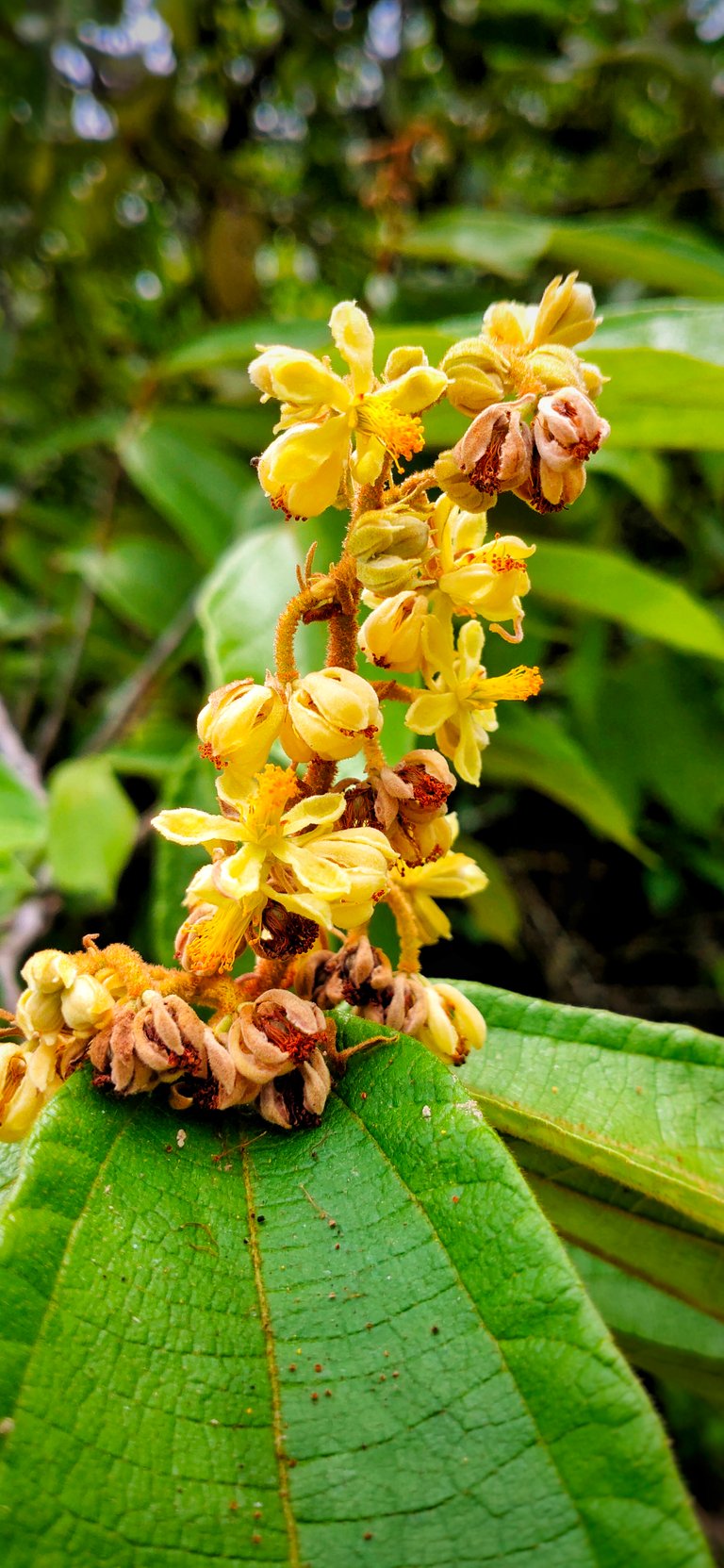 Using Vivo 32Mpx camera | Original
My steps back to where I was at the first point in this forest, this indicates I'm back because my steps can't go much deeper into the forest.
But on the way back to square one, I was kind of hypnotized by a little animal that wasn't too tame with me. It's a dragonfly that has a unique shape, and I really wanted to get a clear shot of it. I tried to chase the dragonfly to stay standing in one place, but several times I approached it the dragonfly flew back in another direction. I chased after him for almost a few minutes, then I found on a small tree branch, he was standing there as if he knew I was trying too hard to get him.
But unfortunately for me at that time, of the many photos that I took with this dragonfly, only one photo could I save, because the camera I brought was not very able to capture small objects, and I also did not use tools such as macro lenses.

Using Vivo 32Mpx camera | Original
But my struggle to get good results I managed to get, this result did not disappoint me. Because some of the natural beauty of the wilderness I got there, I was happy about this trip.
Even though the camera I use is from an ordinary smartphone camera, Vivo with a 32 megapixel sensor, I am very grateful for the things I have, because this camera is very loyal to accompany me in every activity. Maybe in the future I can get a decent camera, high quality to get even more perfect results.
Thank you all for your support here, and I apologize if there are errors in writing, and the lack of quality of the photos I share.
See you next time and look forward to other interesting places from me in the future.
See my other posts about photography below:
Cute style of caterpillar | Amazing nature
The beauty of the Bolivian Coriander flower | Soft contrast 📷📷❤❤
Take part in the #photography contest "Sun Thursday #34" | Landscape Photography 📷📷🌅🌅
Exciting journey to the charm of nature ❤❤
The colors of natural beauty are so captivating to the view
Journey to the haunted house | Between curiosity and fear
Nature's character never lies about its perfection
Interesting photo from the point of view
Explore nature : Amazing view on high hill
Choice of colors and shapes makes photos more perfect | Photography 📷📷😍😍
Nature lovers will love to see beautiful objects like this 📷📷 😍😍
A fruitful journey with beautiful views of nature 🥰🥰🥰