Stoned Bridge is the shortest street in Vologda and the eponymous old bridge across the Zolotukha River. It is located in the city center between Mira and Maria Ulyanova streets.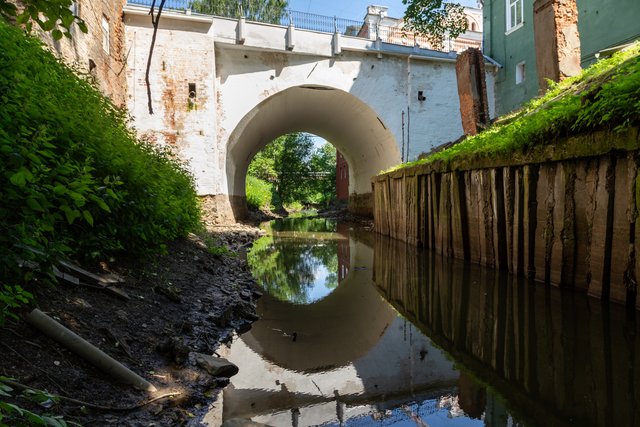 I would not have ended up here if it had not been for the next task to capture the bridge for a future book. Before that, I had already been here, but I could not go down to the river because of the high water level in it.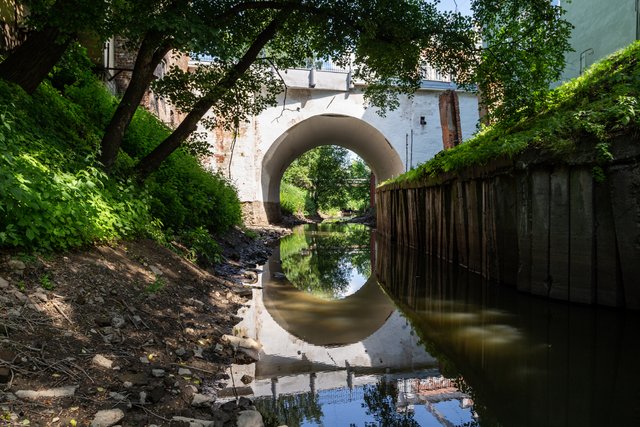 This time I managed not only to capture the bridge itself from below, but also to pass under it. It was a little bit dirtish, but I managed to overcome the path under the bridge in my sneakers.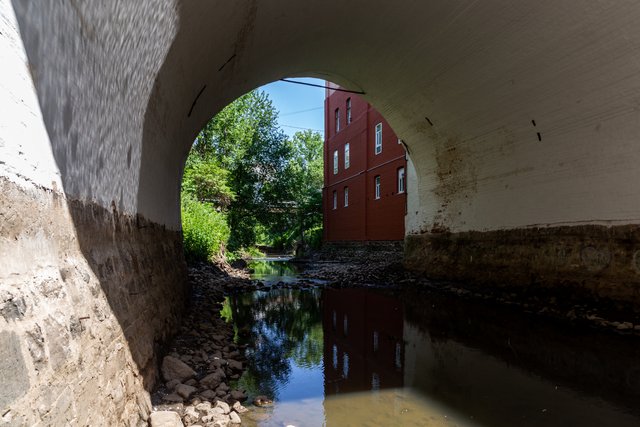 I have always loved places that seem to be in the center, in a crowded place, in the thick of events, but a quiet, cozy place that is accessible only to you. It's like your own inner world.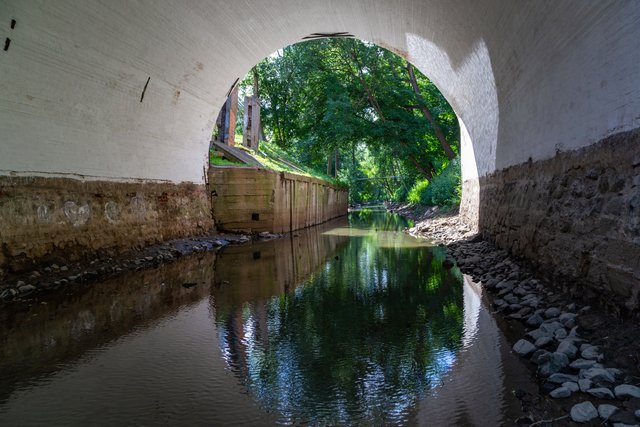 People walk across the bridge and don't even notice me. Few people stop and look down - the landscape here, to put it mildly, is not very attractive.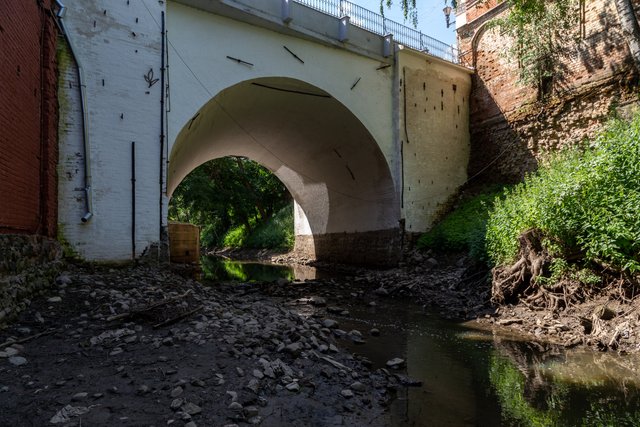 I must definitely go down here at night and take a picture of the bridge in the light of street lamps!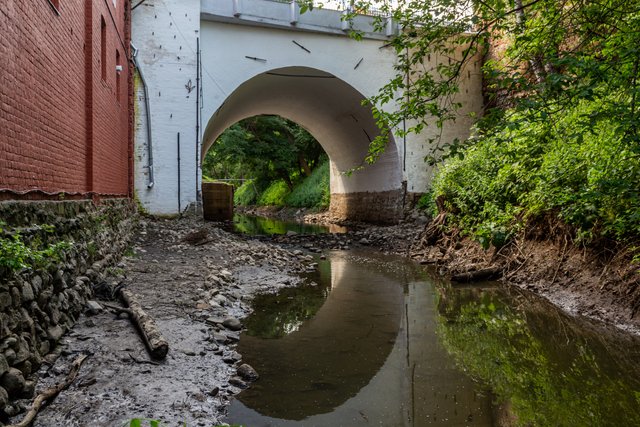 But for this I need boots.