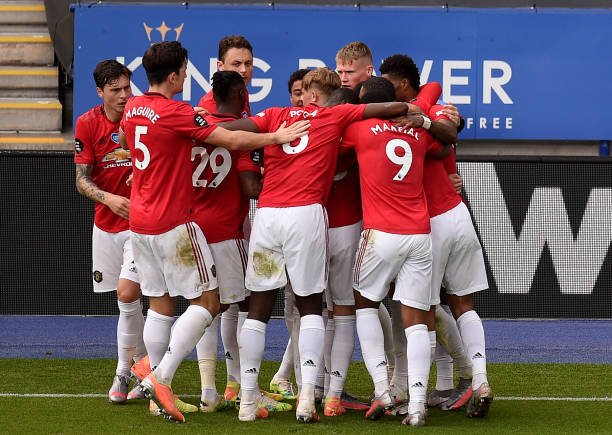 Image
Manchester United secures UEFA Champions League spot for next season having languished outside the top 4 for the majority of the season. The Red Devil amazingly secured a 3rd place finish, overtaking Chelsea and Leicester City in the race.
The resurgence of Manchester United cannot be overrated especially since the turn of the new year 2020. This turnaround can be traced back to one player, in particular, Bruno Fernandes! The Portuguese's arrival since January breathed life into a stuttering United team.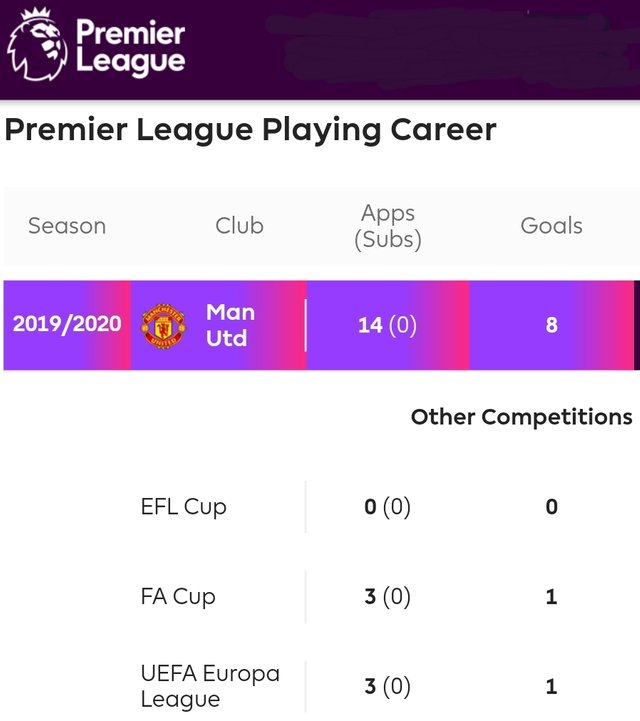 Fernandes stats
Since Fernandes arrival in January and in just 14 league appearances, the Portuguese registered 8 goals and 7 assists(June goal of the month, February and June player of the month) in a run that saw United unbeaten with 9 wins and 5 draws. Fernandes again instrumental in United's crucial make or break tie against Leicester as he scored the opening goal in their 2 nil victory on Sunday evening. What an impact the Portuguese have had on United over the prolong, coronavirus-hit season.
For the Foxes, on the other hand, it's a disappointing end to their Champions league aspiration having come so close, they just have to take solace in the UEFA Europa League which is still considered a success judging by how desperate the likes of Arsenal and Spurs wanted to be there.
Leicester, on the final day of the league, would be kicking themselves for failing to secure top 4. They were the architect of their own failure having somehow missed out of the champions league spot. The Foxes at some point of the season were jostling neck to neck with Manchester City for 2nd place. However, if there were any team the coronavirus-enforced break hit more, Leicester certainly would be one of them. The Foxes lost momentum and struggled at the league restart and eventually ended the season in 5th place.
The turnaround isn't complete for Manchester United yet, they still have to find a way to rejuvenate a certain struggling David De Gea. The United goalkeeper has been in the news for the wrong reasons in recent times as his form calls for concern.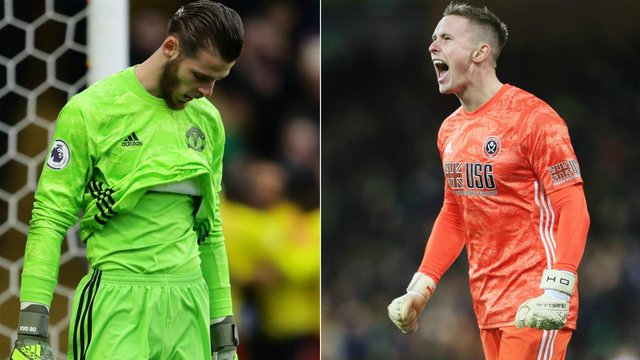 L) De Gea - Dean Henderson (R
United's solution isn't far fetched though, as there have been calls for Manchester United to recall on-loan goalkeeper Dean Henderson from Sheffield United. The young English man had shown enough reasons to stake a claim between the post for The Red Devils.
A couple of signings and Manchester United would be even closer to challenging Liverpool and city rival Manchester City for the title again.
Find blog also on @Scorum
Thank you all.